Here is the daily GK update of 8th & 9th November 2020 covering the following news headlines: Shipping ministry, FASTags, Joe Biden, Pakke Tiger Reserve, Parivarthanam, UN advisory committee.
Daily GK updates are incorporated with the important news that made the current affairs headlines for banking or other competitive exams. Daily GK Update is the complete bag of the important news that held all day long. One should have complete knowledge about the banking terms, current affairs news, etc. So, here is the GK update of 8th & 9th November 2020 to help you prepare the Current affairs part. After reading this section, you can successfully attempt Current Affairs Quiz.

National News
1. PM Modi: Shipping ministry to be renamed
The Ministry of Shipping is being expanded and renamed as the Ministry of Ports, Shipping and Waterways.
This information was given by Prime Minister Narendra Modi on 8 November 2020, during a launch event of Ro-Pax terminal at Hazira and flagging off the Ro-Pax ferry service between Hazira and Ghogha in Gujarat, which will reduce the 370-km road distance between the two places to 90-km by sea route.
Important takeaways for all competitive exams:
Minister of State (IC) of the Ministry of Shipping: Mansukh L. Mandaviya.
2. FASTags mandatory for all four-wheelers from January 1, 2021
The Ministry of Road Transport and Highways (MoRTH) has issued a notification that FASTags will become mandatory for all four-wheelers, including old vehicles, from January 1, 2021.
For this government has made an amendment in FORM 51 (certificate of Insurance), wherein the details of FASTag ID shall be captured. This shall be applicable w.e.f. April 1, 2021.
Government has amended the Central Motor Vehicles Rules, 1989 to make FASTag mandatory for registration of new four-wheeled vehicles, including for those sold before December 1, 2017.
Important takeaways for all competitive exams:
Minister of Road Transport and Highways:  Nitin Jairam Gadkari.
International News
3. Joe Biden wins the US presidential election
Joseph Robinette Biden Jr. has defeated Donald Trump to become the 46th U.S. president. Biden will become the oldest president-elect in U.S. history and the first to oust a sitting commander-in-chief after one term since Bill Clinton defeated George H.W. Bush in 1992.
Biden's electoral college vote to 290, surpassing the 270 needed to win the White House. Biden's running mate, California Senator Kamala Harris, becomes the first Black and Indian-American woman to serve as vice president.
State News
4. Pakke Tiger Reserve provide Covid-19 Insurance to Green Soldiers
Pakke Tiger Reserve (PTR) in Arunachal Pradesh has become the first in the eight-State northeast to provide insurance cover against Covid-19 for "green soldiers".
Eight-State northeast includes Arunachal Pradesh, Assam, Manipur, Meghalaya, Mizoram, Nagaland, Sikkim and Tripura. 57 frontline staff (referred to as green soldiers) of the Park have been insured for nine months against health issues due to the infection by the Covid-19.
The forest guards are rightly the green soldiers in the frontline of India's wildlife, and the onus of wildlife conservation pretty much falls on them.
Important takeaways for all competitive exams:
The great hornbill is the state bird of Arunachal Pradesh and it is 'vulnerable' under the IUCN Red List.
Chief Minister of Arunachal Pradesh: Pema Khandu; Governor: B.D. Mishra.
5. Kerala launches "Parivarthanam" scheme for better livelihood of fisherfolk
The government of Kerala has launched a pioneering eco-sustainable programme called 'Parivarthanam', to improve the livelihood of the fishing community.
The scheme aims at improving the livelihood skills of youngsters along the coastline and also enable socio-economic uplift of the fishermen community.
Parivarthanam, which means change, will be headed by Kerala State Coastal Area Development Corporation (KSCADC).
The scheme will promote the processing and marketing of clean fish and its fresh products.
Parivarthanam will also guarantee a fixed price to fish-catchers as fair compensation.
It would also provide jobs to college dropouts and migrant workforce returning home due to Covid-19.
Important takeaways for all competitive exams:
Chief Minister of Kerala: Pinarayi Vijayan; Governor: Arif Mohammad Khan.
Appointments
6. Indian diplomat Vidisha Maitra elected to UN advisory committee
Indian diplomat, Vidisha Maitra has been elected to the UN's Advisory Committee on Administrative and Budgetary Questions (ACABQ).
The election was a tightly contested one but Maitra won with 126 UN members supporting her candidature for the only post for the Asia-Pacific group while 64 voted for the opposing candidate who was from Iraq.
Important takeaways for all competitive exams:
United Nations Headquarters in New York, USA.
Mr Antonio Guterres is the Secretary-General of the United Nations.
Schemes and Committees
7. 1st solar-based water supply project of India launched in Arunachal Pradesh
Union Jal Shakti Minister, Gajendra Singh Shekhawat has launched India's first solar-based Integrated Multi-Village Water Supply Project (IMVWSP) in Arunachal Pradesh.
The solar-based lift water supply project is 'first of its kind' in the country, and has been commissioned at a cost of Rs 28.50 crore. However, such projects will be carried out in other parts of the country too.
The project would provide drinking water to 17,480 people in 39 villages of Lower Dibang Valley district in Arunachal Pradesh.
The solar-based Integrated Multi-Village Water Supply Project has been designed as an integrated project with three components, which are drinking water, green energy and tourism.
The project uses a green energy-solar grid, SCADA automation system, pre-fabricated zinc alum storage tank and HDPE conduit for mains, sub-mains and distribution networking system. The project also includes amusement park including swimming pool, amphitheatre, fountains, and sit-outs.
Important takeaways for all competitive exams:
Chief Minister of Arunachal Pradesh: Pema Khandu; Governor: B.D. Mishra.
Books and Authors
8. Ex-SPG officer pens novel "Rasaathi" on transgenders
Ex-SPG officer, Sasindran Kallinkeel's has penned a novel named "Rasaathi: The Other Side of a Transgender".
The main character in the novel, published by BookMitra, is a transgender named Rasaathi born in a well-to-do family in South India.
Rasaathi, meaning princess, is in the late 40s who wants people to treat transgenders like human beings by showering love, affection, sympathy and recognise their pathetic and horrible life.
Sports News
9. Russian Daniil Medvedev wins Paris Master 2020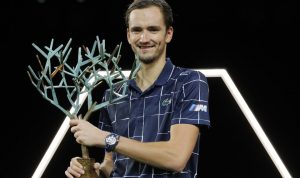 Russian, Daniil Medvedev has won Paris Master 2020 title in badminton, when he beat Alexander Zverev 5-7, 6-4, 6-1 in Paris. He became the fourth Russian to capture the Rolex Paris Masters title.
The World No. 5 earned his first service break at 4-4 in the second set and charged to the title from that point by winning eight of the final nine games. Medvedev joins countrymen Marat Safin, Nikolay Davydenko and Karen Khachanov on the Paris honour roll.
Important Days
10. National Legal Services Day: 09 November
In India, 09 November is celebrated as "National Legal Services Day" every year by all Legal Services Authorities, to commemorate the enactment of the Legal Services Authorities Act 1987.
The Day is celebrated to make people aware of the various provisions under the Legal Services Authorities Act and the right of the litigants.
The aim of celebrating this day is to offer free of charge, proficient and legal services to the people belonging to weaker sections of society.
It also seeks to make sure the availability of free services to weaker section people as well as making them conscious about their rights.
11. World Urbanism Day: 08 November
World Urbanism Day, also known as "World Town Planning Day", is celebrated on 8 November globally, to recognise and promote the role of planning in creating livable communities.
WUD is organised by the International Society of City and Regional Planners (ISOCARP).
The day was founded in 1949 by the late Professor Carlos Maria Della Paolera of the University of Buenos Aires, to advance public and professional interest in planning.
World Urbanism Day provides an opportunity to look at planning from a global perspective, in order to draw attention to the environmental impact resulting from the development of cities and territories.
12. International Day of Radiology: 08 November
International Day of Radiology is observed globally on 8th November every year.
The day is celebrated to promote the awareness of the value that radiology contributes to safe patient care, and improving public understanding of the vital role radiologists and radiographers play in the healthcare continuum.
The motto of International Day of Radiology 2020: 'Radiologists and radiographers supporting patients during COVID-19'.
Obituaries
13. Filmmaker Sudarshan Rattan passes away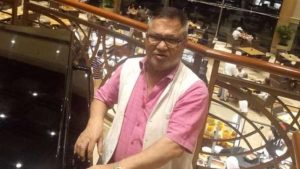 Bollywood filmmaker Sudarshan Rattan passed away due to COVID-19. He was known for his 1986 film Manav Hatya, starring Madhuri Dixit and Shekhar Suman.
Apart from this, the late filmmaker had also written, directed and produced the 1996 action drama film Hahakaar, starring Sudhir Pandey, Shafi Inamdar, Neelima Azeem and Johny Lever among others.
Miscellaneous
14. NGT bans sale and use of firecrackers in Delhi-NCR
The National Green Tribunal (NGT) has imposed a total ban on the sale and use of firecrackers in the Delhi-NCR region from 9 November to 30 November.
The ban will be applicable in cities and towns where the air quality is in the "poor" category.
NGT further added that in cities or towns where the air quality is "moderate" or below, only green firecrackers will be sold and the time duration of bursting them will be restricted to two hours during festivals such as Diwali, Chhath, New Year/Christmas Eve as may be specified by the state.
Currently, the state governments have their own set of guidelines with regard to permitting/banning the sale and use of firecrackers during the festive season.
Important takeaways for all competitive exams:
Chairman of NGT: Adarsh Kumar Goel.
NGT Headquarters: New Delhi.
15. Vidya Balan's short film 'Natkhat' eligible for Oscar nomination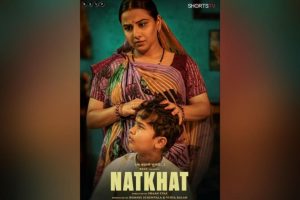 The Indian film 'Natkhat', starring and co-produced by Vidya Balan, has won the top prize at the third edition of Best Of India Short Film Festival 2020.
By winning the festival, the film has become eligible for 2021 Oscar qualification.
The film has been directed by Shaan Vyas and co-produced by Ronnie Screwvala and Vidya Balan.
The film also won cash prize money of $2,500 (approximately Rs 1,85,497) and an opportunity for a television broadcast deal on ShortsTV.
The Best of India Festival has been established by ShortsTV since 2018 to honour and recognize the exceptional work of the Indian (India) filmmaker.
16. AIM and Sirius jointly launch 'AIM-Sirius Innovation Programme 3.0'
The Atal Innovation Mission (AIM), a flagship initiative by the NITI Aayog, and Russia's Sirius (Scientific International Research In Unique Terrestrial Station) have jointly launched 'AIM–Sirius Innovation Programme 3.0'.
AIM–Sirius Innovation Programme 3.0 is a 14-day virtual programme for Indian and Russian schoolchildren.
It is the first Indo-Russian bilateral youth innovation initiative, which seeks to develop technological solutions, both web-based and mobile-based, for the two countries.
During the event, around 48 students and 16 educators and mentors will create 8 virtual products and mobile applications to address global challenges across a wide range of areas, in the wake of the covid-19 pandemic.
These areas include culture, distance education, applied cognitive science, health and well-being, sports, fitness, and games training, chemistry, artificial intelligence, and digital financial assets.
17. West Indies Great Michael Holding Appointed MCC Foundation Patron
Former West Indies fast bowler, Michael Holding has been appointed as a new patron of Marylebone Cricket Club (MCC) Foundation.
The 66-year-old Holding is a passionate advocate for equality in cricket and the wider community.
The MCC Foundation is the charitable arm of the Marylebone Cricket Club, custodian of the game's laws, and was created with the aim of enhancing lives through cricket.
Last month, actor, mental health advocate and cricket-lover Stephen Fry had joined the Foundation as a patron. The pair join the list which includes Claire Taylor, Mike Brearley, Mike Atherton, Mike Gatting. 
Important takeaways for all competitive exams:
Director of the MCC Foundation: Sarah Fane.
MCC FoundationFounded in 1993.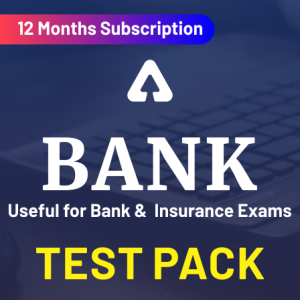 8th and 9th November Current Affairs 2020 | Current Affairs Today | Daily Current Affairs 2020 | Adda247
Visit Achieversadda.com and participate in discussions with other aspirants and achievers. Get answers to your queries and connect with others on Achieversadda.com

All the Best BA'ians for RBI Assistant Mains!