Ballari DCC Bank Syllabus 2022: The Ballari DCC bank will conduct an online examination to recruit suitable candidates for various posts in the bank. Ballari District Cooperative bank is a Karnataka-based cooperative bank. Candidates preparing for Ballari DCC bank must be well aware of the Ballari DCC bank syllabus. The syllabus helps you to prepare well for the exams. Candidates must prepare according to the syllabus and exam pattern as stated in the notification. To begin your preparation for the Ballari DCC bank exam 2022, read the full article.
Ballari DCC Bank Recruitment 2022 Notification
Ballari DCC Bank Exam pattern 2022
Knowing the exam pattern is the initial step for preparing for the examination. The Ballari DCC Bank exam pattern for online examination has been discussed in this section with complete details. The candidates should prepare as per the pattern released by Ballari DCC Bank. Candidates can check the detailed exam pattern for Ballari DCC Bank Recruitment 2022 from the tables provided below.
Exam Pattern for the posts of Computer Engineer, First Division Assistant (FDA), Second Division Assistant (SDA), in Ballari DCC bank recruitment 2022.
| | |
| --- | --- |
| Name of the Subjects | Number of Marks |
| Kannada Language | 50 marks |
|  English Language | 25 marks |
| General Knowledge | 25 Marks |
| Matter of Cooperation | 50 marks |
| Indian Constitution | 25 marks |
| Banking and Co-operations | 25 marks |
| Total Marks | 200 Marks |
Ballari DCC Bank Syllabus 2022
Here we have provided the section-wise syllabus for Ballari DCC Bank recruitment 2022. Check the topic which will be covered for the exam and start preparing now. The candidates must clear their basics for each subject to score good marks in exams.
English (25 Marks)
Passage (RC)
Spotting Errors
Substitution
Sentence
Active and Passive Voice
Completion
Spelling Test
Error Correction
Transformation
Para Completion
Joining Sentences
Error Correction
Idioms and Phrases
Sentence Improvement
Synonyms
Sentence Arrangement
Substitution
Prepositions
Antonyms
Fill in the blanks
General Knowledge (25 Marks)
Capitals
Wars and
Neighbours
Current Affairs
Animal
Religion
Awards
Authors
Flower
History
Anthem
Defence
Culture
Languages
Abbreviations
Important National Facts
Heritage and Arts
Dance
Currencies
Bird
Discoveries
Diseases and Nutrition
Song
Flag
Monuments
Freedom Movement
Rivers
Mountains
Championships
Winners
Terms
Common Names
Heritage and Arts
Full forms
Ports
Inland Harbours
Culture
Personalities
Religion
Dance
Indian Constitution (25 Marks)
The Preamble of the Constitution.
Union and its Territory.
Citizenship.
Fundamental Rights.
Directive Principles of State Policy.
Fundamental Duties.
President.
Vice-president.
Prime Minister, CoM, and Attorney General.
Parliament.
Supreme Court.
Governor.
Chief Minister and CoM.
State Legislature.
Banking Awareness (25 Marks)
Financial Inclusion
History of Banking
Banking and Financial Committees
Currency
Banking Regulations Act, 1949
Financial Institutions
Money & Capital Markets
RBI Act, 1934
Banking and Financial Reforms
Financial Market
Inflation
Money Laundering & Anti-Money Laundering
Overview of Companies Act, 2017
Functions of Banks
Credit & Debit
Green Banking
Amendments in FDI Policy, 2018
Types of Bank Accounts
International Financial Institutions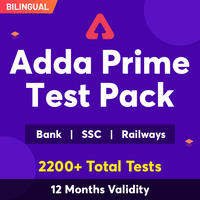 FAQs: Ballari DCC Bank Syllabus and Exam pattern 2022
Q.1 Is Ballari DCC Bank exam notification released?
Ans. Yes Ballari DCC Bank has released 58 vacancies for various posts
Q.2 What is the closing date of online registration for Ballari DCC Bank recruitment 2022?
Ans. The last date for online registration is 16th April 2022.