Read the most important current affairs of 15 September 2023. Today Current Affairs covers the headlines on India's First C295 Aircraft, Karnataka's Insurance Cover To Gig Workers, National Engineer Day 2023, Expansion Of Ujjwala Yojana, Cross-Border Payments For MSMEs, 'Project Abhinandan', New Chairman of Mastercard India, GSITI MoU With ISRO.
Top 18 Current Affairs and News Headlines of 15 September 2023
National News
1.India Gets Its First Airbus C295 Aircraft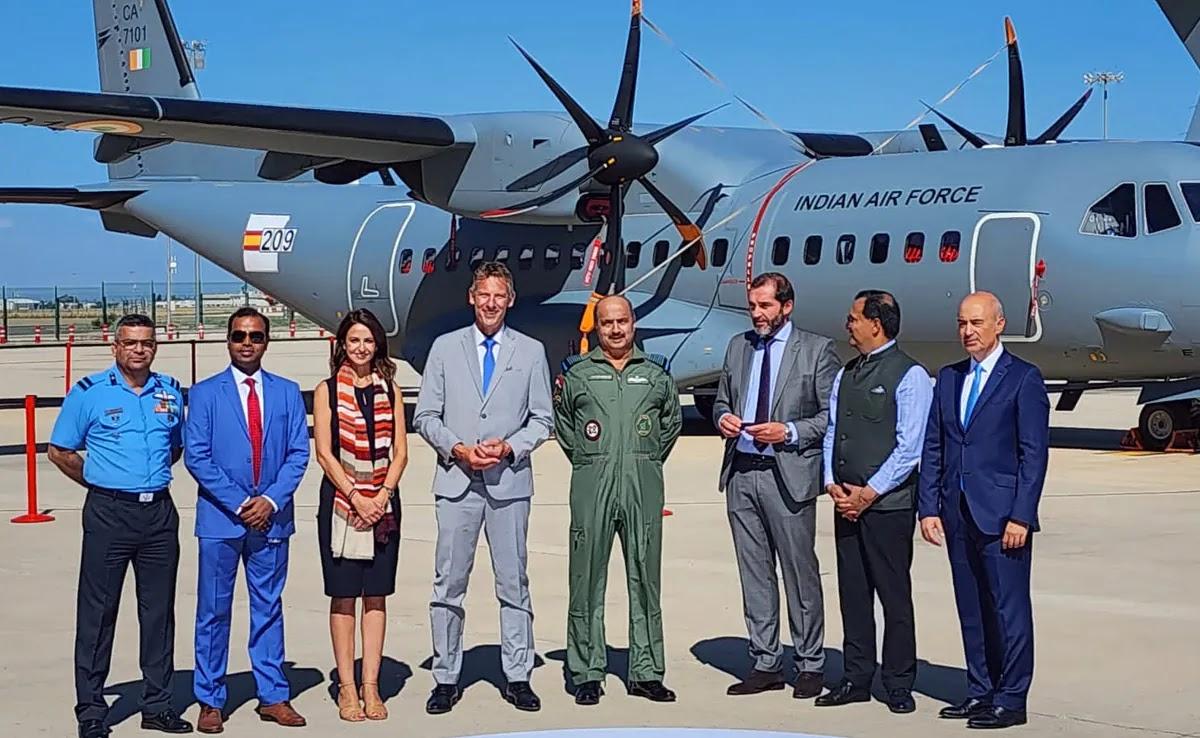 India reached a significant milestone with the arrival of the first C295 aircraft, marking a momentous achievement in the country's aviation history. This development is the result of a collaboration between European aviation giant Airbus and the Indian conglomerate Tata Group, marking the first instance of an Indian private company manufacturing an aircraft.
The C295 aircraft is set to replace the IAF's ageing Avro fleet. With the capability to carry up to nine tonnes of payload or transport as many as 71 troops, it boasts a maximum cruise speed of approximately 480 kilometers per hour. One of its notable features is a rear ramp for loading and unloading, making it ideal for transporting larger equipment, a capability the Avro lacked.
The C295 aircraft is highly versatile, capable of operating at altitudes of up to 30,000 feet. It can take off and land on short, soft, rough, and unprepared airstrips, a feat that the Avro couldn't match. Furthermore, it can perform low-level flight, with a minimum speed of 110 knots. These features make it adaptable to a variety of operational scenarios.
2.Cabinet Approves e-Courts Phase III For 4 Years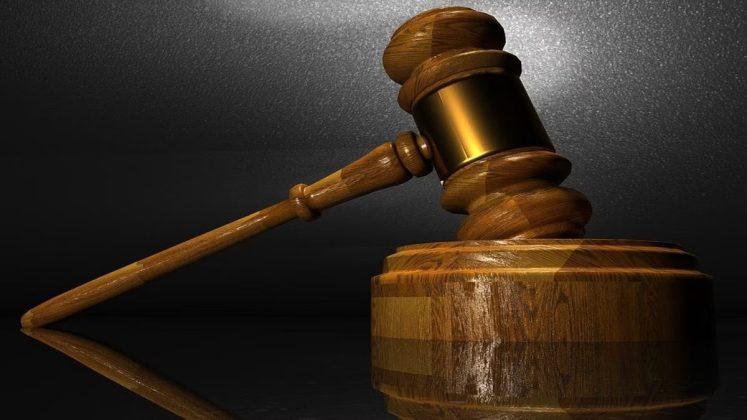 The Indian government has given the green light to Phase III of the e-Courts project, marking another significant step towards modernizing the country's judicial system. With a substantial budget allocation of Rs 7,210 crore, this initiative aims to leverage technology to enhance the efficiency and accessibility of the courts.
One of the central objectives of the e-Courts Phase III project is to transition towards a digital, online, and paperless court system. This ambitious endeavor seeks to digitize the entire spectrum of court records, including legacy documents. This digital transformation is poised to streamline court processes, reduce administrative overhead, and expedite access to critical legal information.
The e-Courts project traces its roots back to 2007 and operates as a centrally sponsored scheme under the National e-Governance Plan. The Supreme Court spearheads the policy planning, strategic direction, and implementation of the project, while the Department of Justice (DoJ) provides essential funding.
3.Birth certificate to be single document for Aadhaar, driving license, jobs from next month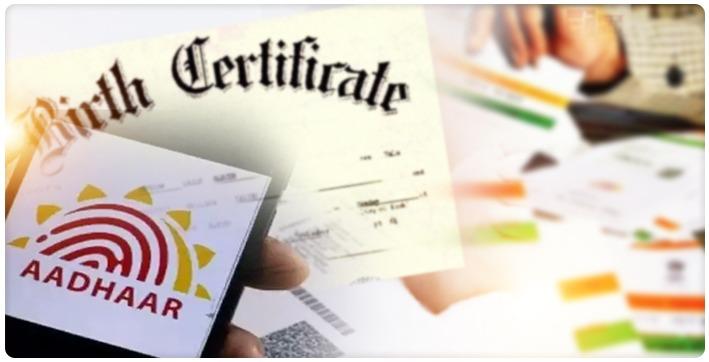 The Union Ministry of Home Affairs has unveiled a noteworthy modification in the utilization of birth certificates for essential services, set to take effect on October 1, 2023. These alterations, driven by the Registration of Births and Deaths (Amendment) Act, 2023, are designed to enhance the efficiency and transparency of public service delivery.
The Act permits the sharing of the national database with authorized authorities, like population registers and electoral rolls, with central government approval. Similarly, state databases can be shared with state-approved authorities.
From October 1, one will need birth certificate for school and college admissions. Birth certificates will also play a role in the preparation of voter lists. Registering your marriage will also involve providing your birth certificate and if you're looking to secure a government job, your birth certificate will be a vital document.
4.Cabinet Approves Expansion Of Ujjwala Yojana
The Indian government has unveiled the third phase of its Ujjwala scheme. This initiative aims to provide free gas connections, along with a stove and a refill, to 7.5 million impoverished households for three years. The move extends the program's total coverage to an impressive 103.5 million households.
Under the latest phase of the Pradhan Mantri Ujjwala Yojana (PMUY), beneficiaries will receive a deposit-free gas connection, complete with a stove and their first 14.2kg cylinder, all at no cost
This extension is set to cost approximately ₹1,650 crore, with state-run oil marketing companies initially bearing the financial burden. The government will later reimburse these companies. Notably, the scheme has been expanded to include households previously ineligible for LPG connections, thus encompassing a broader spectrum of the population.
5.India Achieves Milestone as the 13th Nation to Issue Globally Recognized OIML Certificates
India has joined the ranks of countries authorized to issue International Organisation of Legal Metrology (OIML) certificates. The announcement was made by the Union Consumer Affairs Ministry on September 14 in New Delhi, marking a pivotal moment in India's metrological capabilities.
Both domestic and global manufacturers can now have their weighing and measuring instruments tested within the country, opening doors for international market sales. Previously, testing had to be conducted in one of the 12 countries, including China and Japan.
This development is expected to generate significant economic advantages for India. By offering testing facilities for international manufacturers, India would not only generate revenue but also create employment opportunities.
State News
6.Karnataka Rolls Out Rs 4 Lakh Insurance Cover To Gig Workers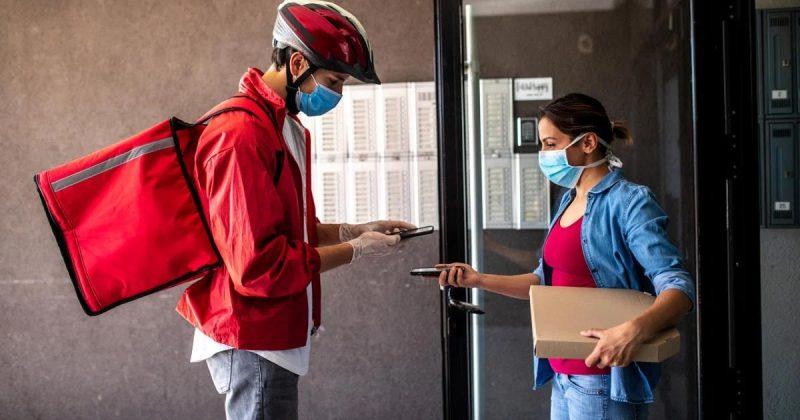 The Karnataka government unveiled a groundbreaking initiative that offers a comprehensive insurance package worth Rs 4 lakh, including Rs 2 lakh in life insurance and an additional Rs 2 lakh in accidental insurance. This monumental step is expected to benefit approximately 2.3 lakh gig workers of the state.
Under the Karnataka State Gig Workers Insurance Scheme, gig workers can avail themselves of a range of benefits. Hospital expenses of up to Rs 1 lakh will be reimbursed in cases of accidents, whether they occur on or off duty.
The newly introduced initiative, aptly named the 'Karnataka State Gig Workers Insurance Scheme,' is set to be implemented with immediate effect through the Karnataka State Unorganised Workers' Social Security Board.
Defence News
7.BAE Systems, L&T Join Hands To Bring All-Terrain Vehicle To India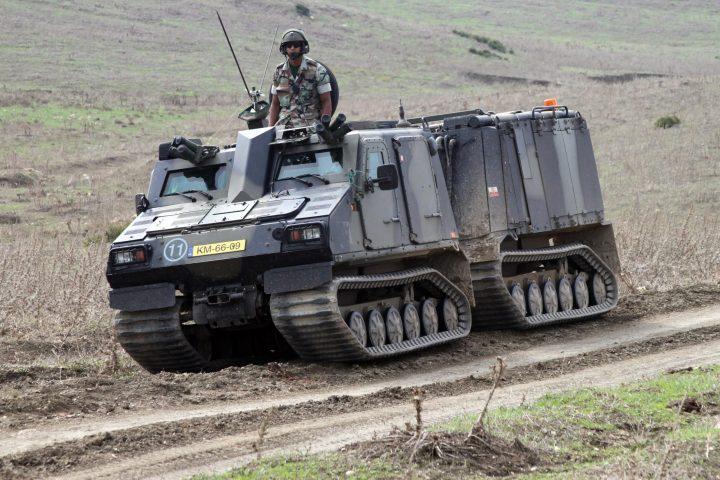 Global defense and security company, BAE Systems and India's Larsen & Toubro (L&T) is set to revolutionize the Indian defense landscape. The partnership aims to introduce the world-leading Articulated All-Terrain Vehicle (AATV), known as the 'BvS10,' to the Indian armed forces.
BAE Systems and L&T have undertaken the task of upgrading the BvS10. The result of this joint effort is a new variant named the 'BvS10-Sindhu.' This innovative vehicle is designed to excel in the demanding terrains and climatic conditions frequently encountered in India.
The BvS10 all-terrain vehicle is poised to showcase the essential capabilities required by the Indian Army during its upcoming trials this month. Central to the design of the BvS10-Sindhu are its unmatched mobility, adaptability, and proficiency in operating under extreme climatic conditions. These qualities are anticipated to position the BvS10-Sindhu as a transformative asset for the Indian armed forces.
Economy News
8.Decline in Wholesale Prices Continues for Fifth Consecutive Month, Reaching -0.52% in August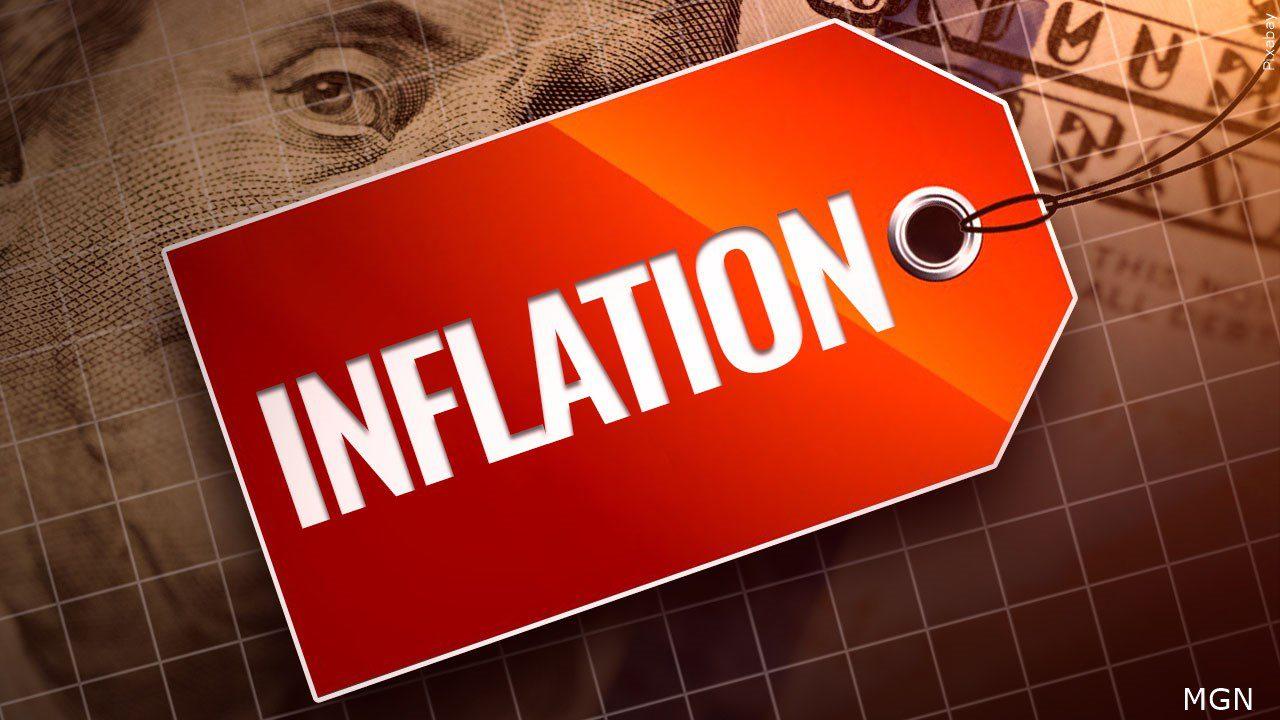 On September 14, the Indian government unveiled the Wholesale Price Index (WPI) data for the month of August, revealing a persistent trend of declining wholesale inflation. The Wholesale Price Index, or WPI, serves as a crucial indicator that measures the fluctuations in prices of goods traded and sold in bulk by wholesale businesses to other companies.
In August, the wholesale inflation rate plummeted to -0.52 percent, marking the fifth consecutive month in which it has remained in the negative territory. Notably, in July, the wholesale inflation rate had been -1.36 percent, and in June, it had reached as low as -4.12 percent.
The government attributed the persistently negative inflation rate to a range of factors, including the decline in prices of mineral oils, basic metals, chemical and chemical products, textiles, and food products when compared to the corresponding month of the previous year.
9.Fitch Retains India's Growth Forecast for FY24 at 6.3%, Flags Inflation Risks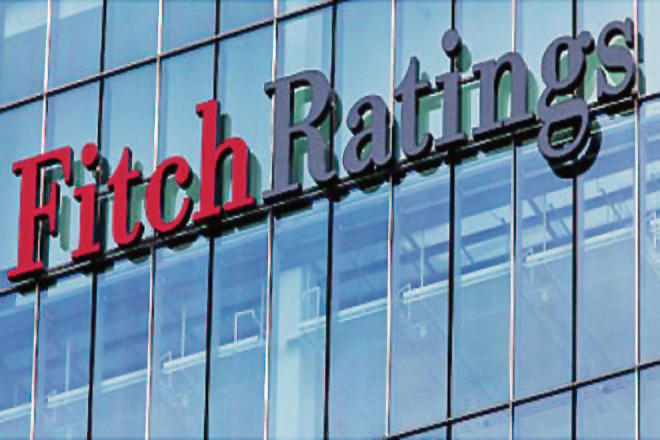 Fitch Ratings has decided to maintain its growth forecast for India for the fiscal year 2023-24 (FY24) at 6.3%. Despite facing challenges such as tighter monetary policy and weakened exports, India's economy displayed remarkable resilience.
Notably, the Indian economy posted a strong growth rate of 7.8% in the April-June quarter, primarily driven by robust demand and a thriving services sector. Fitch's projections include a growth rate of 6.5% for the following fiscal year (2024-25). However, the report raises concerns about inflation risks.
Fitch has revised its year-end inflation projection upwards, citing the looming threat of El Nino. It suggests that temporary increases in inflation, especially in food prices, could impact consumers' discretionary spending power. Although the inflation's impact on consumers might be short-lived, other fundamental factors are weighing on the Indian economy.
10.LIC Delivers Dividend Cheque of ₹1,831 Crore to Finance Minister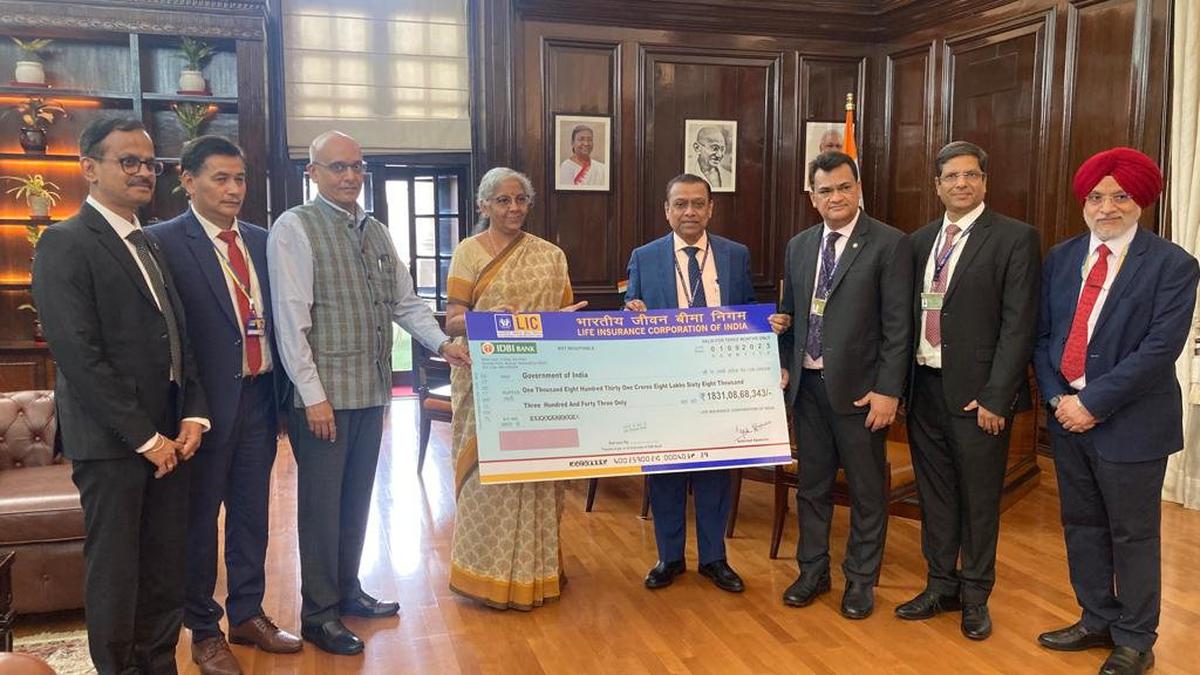 LIC Chairman Siddhartha Mohanty presented a significant dividend cheque of ₹1,831.09 crore to Union Finance and Corporate Affairs Minister Nirmala Sitharaman. This dividend represents the Centre's share for the fiscal year 2022-23. It was officially approved by LIC's shareholders during the Annual General Meeting held on August 22 of the same year.
As of the end of June in the current year, the Indian government held an impressive equity stake of 96.5 percent in LIC, making it the majority shareholder.. The final dividend declared for the fiscal year 2022-23 amounted to ₹3 per share, and it was agreed upon by LIC's shareholders.
Benefiting from a substantial increase in net investment income, LIC reported a remarkable surge in net profit for the first quarter ending on June 30, 2023, reaching ₹9,544 crore, compared to the previous year's ₹683 crore.
Banking News
11.Yes Bank And BriskPe Partner To Enable Seamless Cross-Border Payments For MSMEs
BriskPe, a pioneering cross-border payments FinTech company, has teamed up with YES BANK to introduce "BriskPe A2A," a cutting-edge suite of solutions designed to empower exporters and importers.
This strategic partnership marks a significant milestone in the realm of cross-border payments, offering a seamless and efficient platform for Indian businesses to navigate the complexities of international trade and bolster their global competitiveness.
One of the key highlights of this partnership is the ability for BriskPe's customers to seamlessly collect payments in over 36 foreign currencies, spanning across more than 180 countries. These funds can then be efficiently converted into Indian Rupees (INR) and settled directly into their local bank accounts in India within a single business day. This streamlined process will provide a much-needed boost to Micro, Small, and Medium Enterprises (MSMEs) operating in the manufacturing and services sectors.
Business News
12.Air India's 'Project Abhinandan': Enhancing Passenger Experience
Air India, one of India's prominent airlines, has introduced 'Project Abhinandan,' a new initiative aimed at providing passengers with a personalized and hassle-free experience, particularly in managing baggage issues and dealing with missed flights. Under this initiative, Air India has stationed specially trained service assurance officers (SAOs) at 16 major airports across the country to offer on-ground assistance and support to travelers.
Air India has recruited and deployed a dedicated team of 100 service assurance officers across these airports. These officers are equipped with specialized training to handle a range of passenger issues effectively, such as missed flights, delayed baggage delivery, and misconnections at airports.
One noteworthy aspect of 'Project Abhinandan' is that these service assurance officers are available to assist any Air India guest, regardless of their booked cabin class. This ensures that passengers from all segments of the airline's customer base receive the same high-quality support and assistance.
Important Days News
13.International Day of Democracy 2023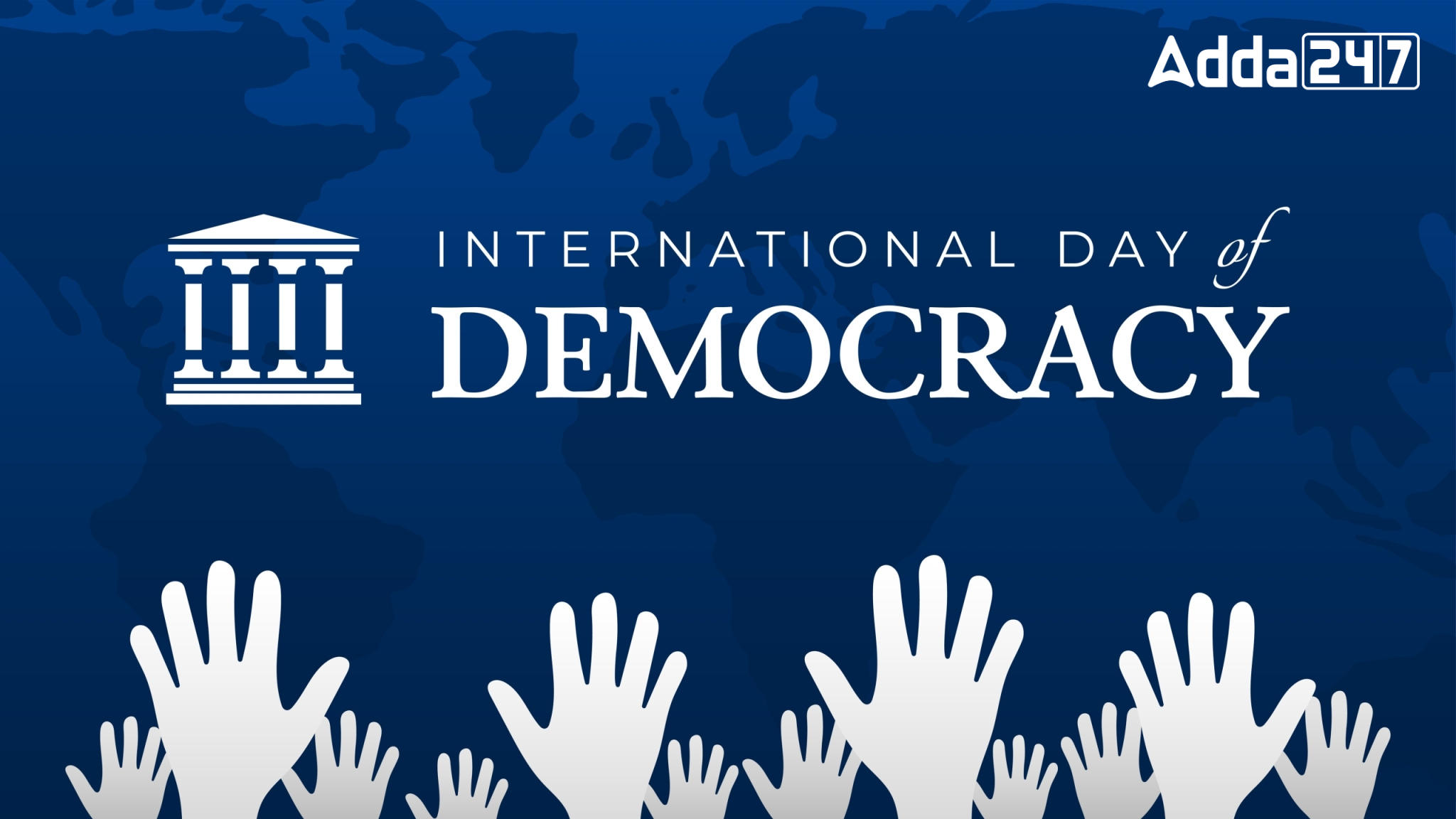 The International Day of Democracy, celebrated on September 15th each year, is a global observance that underscores the importance of democracy as a fundamental human right and a cornerstone of good governance and peace.
Established in 2007 by a resolution passed by the United Nations General Assembly (UNGA), this day serves as a reminder of the essential role that democracy plays in shaping societies worldwide.
The theme for the International Day of Democracy in 2023 is "Empowering the next generation." This theme highlights the pivotal role that young people play in advancing democracy and emphasizes the importance of including their voices in decisions that profoundly affect their world.
14.National Engineer Day 2023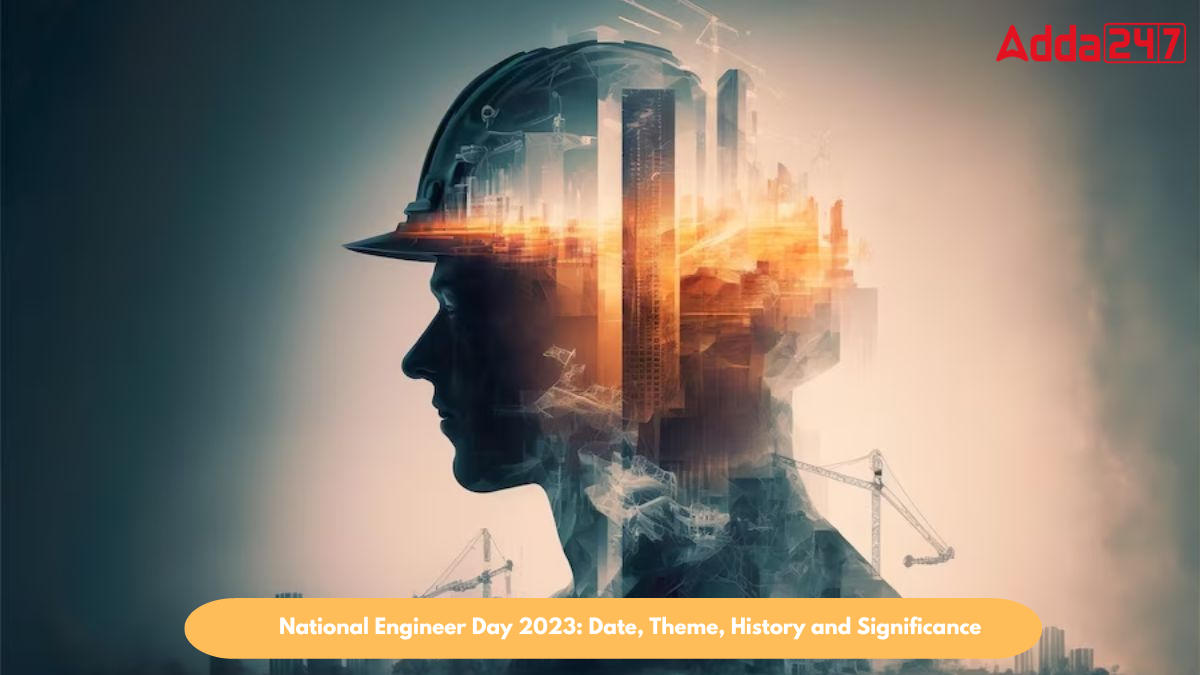 National Engineers' Day is a special occasion celebrated across India on September 15th each year. It is a day dedicated to recognizing and celebrating the remarkable contributions of engineers to society.
In 2023, the theme is 'Engineering for a Sustainable Future.' This theme underscores the importance of engineering in finding solutions to pressing global issues such as environmental sustainability, climate change, and resource conservation. It highlights the role of engineers in shaping a more sustainable and equitable world.
The origins of National Engineers' Day in India are rooted in the legacy of Sir Mokshagundam Visvesvaraya. This day is celebrated on September 15th to honor his birth anniversary. Sir Visvesvaraya was not only a renowned Indian engineer but also a statesman who left an indelible mark on the field of engineering.
15.World Lymphoma Awareness Day 2023 observed on 15 September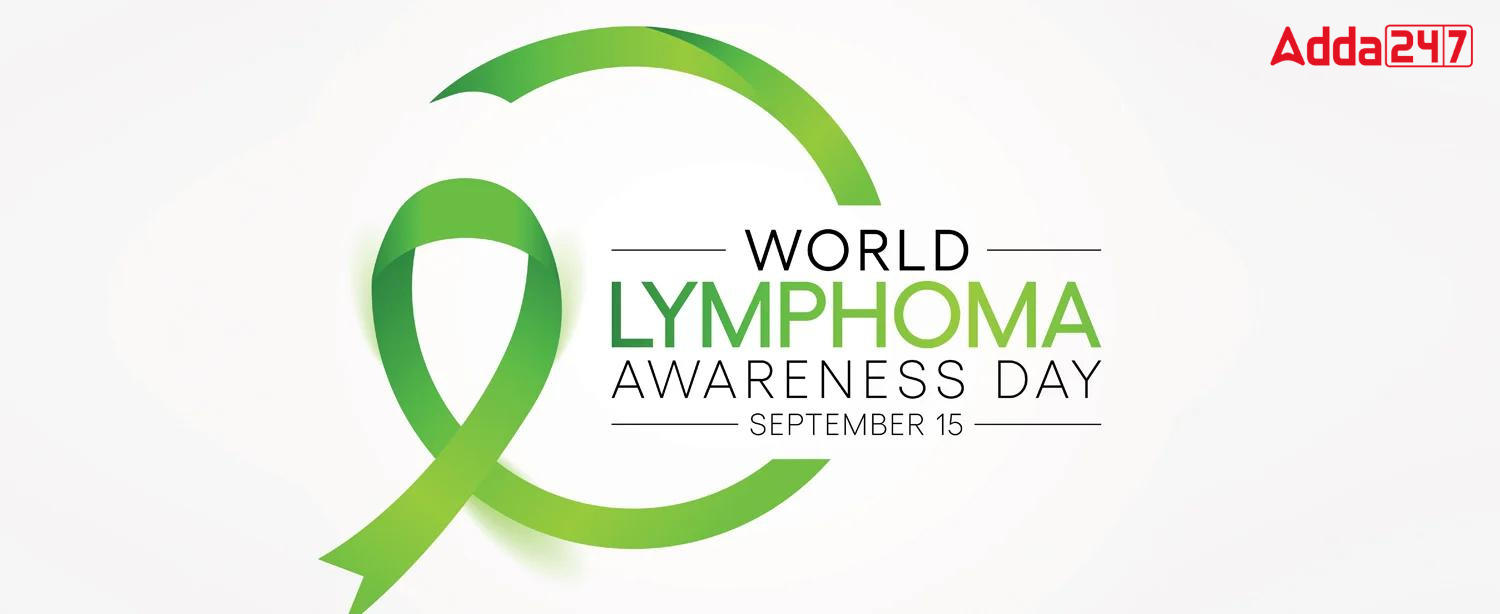 World Lymphoma Awareness Day (WLAD) is an annual event observed on September 15th. It is dedicated to increasing awareness about lymphoma, a group of blood cancers that affect the lymphatic system, a crucial part of our immune system. Lymphomas come in various forms, with Hodgkin lymphoma and non-Hodgkin lymphoma being the two main types.
WLAD strives to educate the public about lymphoma, including its types, symptoms, risk factors, and available treatment options. Increased awareness can lead to earlier diagnosis and improved outcomes for individuals battling lymphoma.
WLAD's roots can be traced back to the founding of the Lymphoma Coalition in 2002. This international network brought together lymphoma patient organizations from around the world to collaborate, share resources, and advocate for lymphoma patients. In 2004, WLAD was inaugurated to coincide with the establishment of the Lymphoma Coalition. Since then, it has been a global endeavor to raise awareness about lymphoma and its impact on patients.
Appointments News
16.Former SBI Chief Rajnish Kumar appointed Chairman of Mastercard India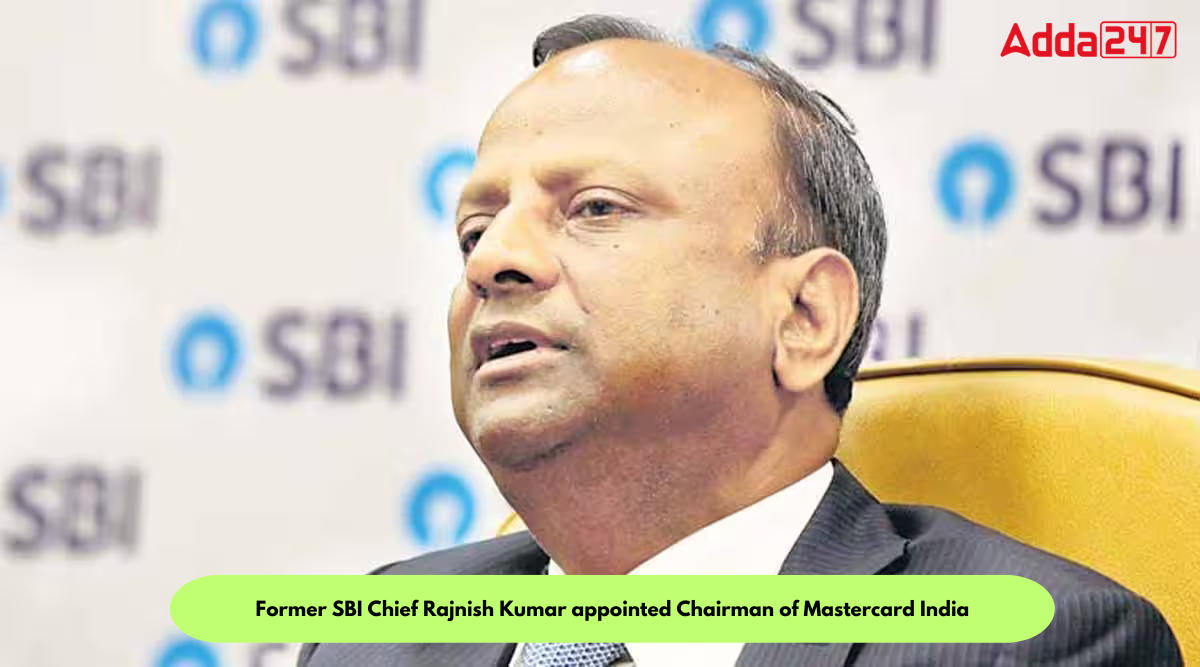 Mastercard, the global financial services corporation, has made a significant appointment in its Indian operations by naming Rajnish Kumar as the Chairman of Mastercard India. This move reflects Mastercard's commitment to strengthening its presence in India and navigating the dynamic landscape of domestic payments.
Kumar concluded his three-year term as the Chairman of SBI in October 2020, leaving behind a legacy of banking excellence. Now, he steps into a new role at Mastercard India, where he will provide guidance and leadership to Mastercard's South Asia executive team. This team is headed by Gautam Aggarwal, Division President for South Asia & Country Corporate Officer, India.
Rajnish Kumar's career spans nearly four decades in India's largest bank, the State Bank of India. During his tenure, he held various leadership positions and played a pivotal role in managing critical operations not only in India but also in the UK and Canada. His contributions to the banking sector are well-acknowledged, with one of his notable achievements being the spearheading of the YONO platform, a groundbreaking digital banking initiative.
17.Actor Hrithik Roshan to be the new face of leading lubricants brand Mobil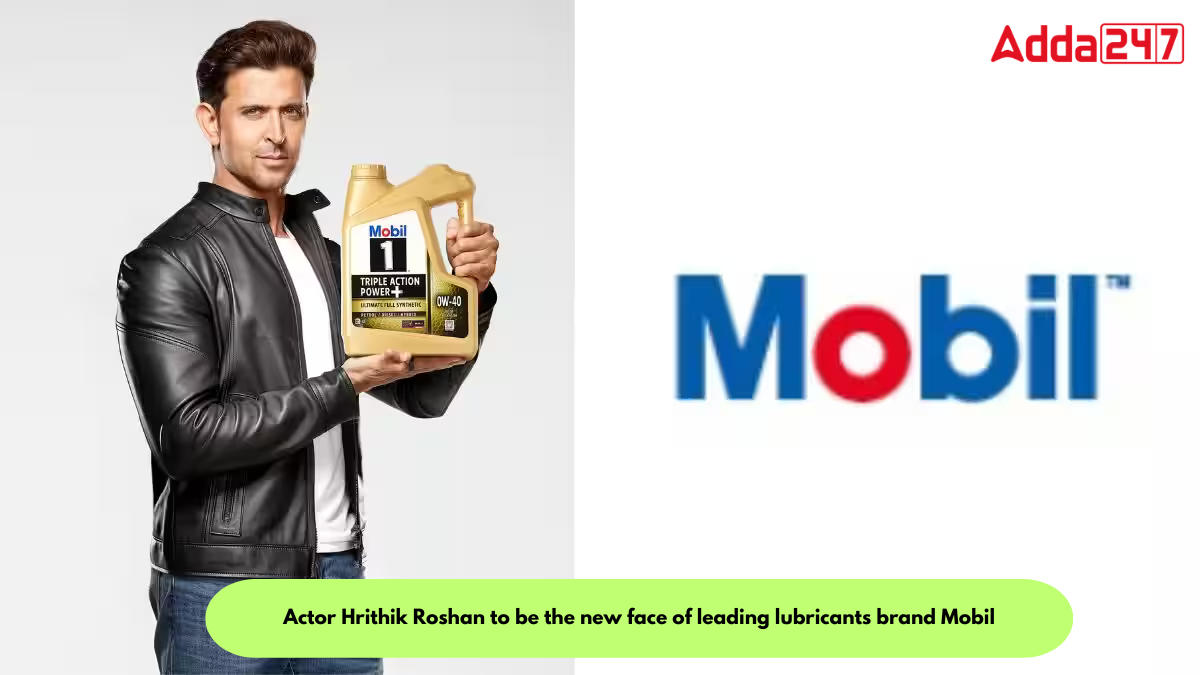 Exxon Mobil, with a rich legacy spanning 150 years in developing cutting-edge technologies to meet global energy demands, has made a significant announcement by appointing Bollywood actor Hrithik Roshan as the brand ambassador for its lubrication brand, Mobil™.
For over a century, Mobil has played a pivotal role in meeting the world's lubrication requirements as a technology leader and trusted partner. Mobil products are meticulously engineered to deliver outstanding engine performance and protection for automobiles, trucks, and motorcycles.
This isn't the first collaboration between Hrithik Roshan and the Mobil brand. Earlier, Mobil joined forces with the actor's action thriller 'Vikram Vedha,' where the film conveyed the crucial message of prioritizing wellness through informed choices.
Science and Technology News
18.GSITI Signs MoU With ISRO For Five Years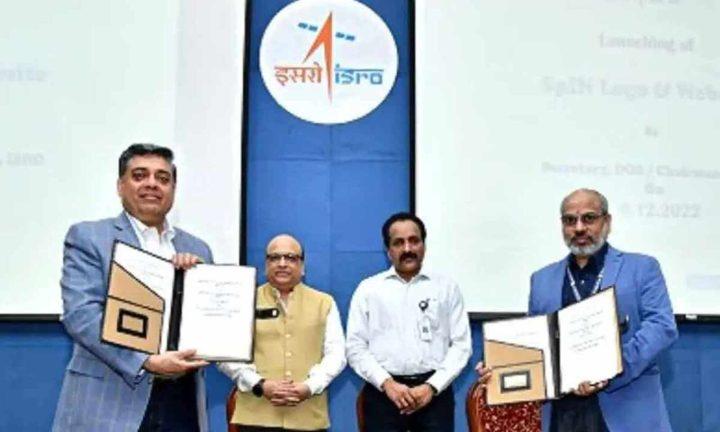 The Geological Survey of India Training Institute (GSITI), located in Hyderabad, recently forged a significant collaboration with the Indian Space Research Organisation (ISRO), headquartered in Bengaluru.
This momentous partnership was sealed through a Memorandum of Understanding (MoU) signed on September 11, marking the initiation of a five-year partnership under the National Natural Resources Management System (NNRMS) programme.
The overarching aim of this collaborative project is to provide comprehensive training programs that bolster capacity building in the fields of mineral resources and disaster management, all under the umbrella of the (National Natural Resources Management System) NNRMS programme. The project's core objectives are centered around the development of skilled human resources capable of addressing critical challenges.
Important Current Affairs of 15 September 2023
Get all the International, National, Sports, Economy, latest schemes and appointments and current affairs updates with Adda247 Headlines of the day. Adda247 headlines of the day brings you the best accumulation of the daily updates. Stay updated with us!