Dear Aspirants,
The General Awareness Section
plays an important role in scoring well above cut off marks in any competitive exam. The
Banking Awareness and Static Awareness questions asked in the General Awareness Section are based on Current Affairs mainly.
So you need to prepare well this section to score good marks.
Here is the Daily GK Update to get you acquainted with the top events that made the headlines today!!
National News
1. New Railway Zone Announced For Andhra Pradesh
i.
Union Railway Minister
Piyush Goyal
announced a new railway zone for
Andhra Pradesh,
that is the
Southern Coast Railway
and it will be headquartered in
Visakhapatnam
.
ii.
It will be the
18th zone
in the country. The new zone will comprise the existing
Guntakal, Guntur and Vijayawada divisions
that currently fall under the
South Central Railway.
The cost of creating infrastructure for a new zone is around
Rs. 205 crore
.
Static/Current Takeaways Important for NIACL AO Mains Exam:
ESL Narasimhan is the present Governor of Andhra Pradesh.
Chandrababu Naidu is the present CM of Andhra Pradesh.
Awards
2. PM Modi Confers Shanti Swarup Bhatnagar Prizes For Science & Tech
i. Prime Minister Narendra Modi conferred the Shanti Swarup Bhatnagar Prizes for Science and Technology for the years 2016, 2017 and 2018 in New Delhi. There were 34 prize winners.
ii. The Shanti Swarup Bhatnagar Prize is the most coveted national recognition bestowed upon young scientists and engineers to honour their research and developmental work in India. It was first instituted in 1957 to honour the eminent scientist Dr. Shanti Swarup Bhatnagar.
Agreements
3. India And Brunei Signed Agreement To Exchange Information On Tax And Banking Matters
i. India and Brunei
signed a pact for the exchange of
Information and Assistance in Collection
with respect to taxes in order to curb tax evasion and tax avoidance in
New Delhi.
ii.
This agreement will facilitate both the countries to exchange information, including banking and ownership information for tax purposes and will also avail
mutual assistance in collection of tax revenue claims.
Static/Current Takeaways Important for NIACL AO Mains Exam:
Brunei Capital: Bandar Seri Begawan, Currency: Brunei dollar, Prime Minister: Hassanal Bolkiah.
4. NITI Aayog's Atal Innovation Mission Partners With Adobe
i. NITI Aayog's Atal Innovation Mission (AIM) and Adobe signed a Statement of Intent (SOI) to collectively drive the charter of developing creative skills and spreading digital literacy across all Atal Tinkering Labs (ATL) in India.
ii. 100 schools will be adopted by Adobe under the ATL initiative and will be implementing its Digital Disha Program in ATLs, under which free licenses of Adobe Spark premium shall be offered to ATLs.
Static/Current Takeaways Important for NIACL AO Mains Exam:
The Adobe Digital Disha Programme, launched in 2018, is aimed at driving synergies in creative thinking and technology-based learning.
ATL is based on the philosophy to identify and nurture innovation in young students across India.
AIM is the Government of India's flagship initiative to promote a culture of innovation and entrepreneurship in India.
5. Important Cabinet Approvals: 28th February 2019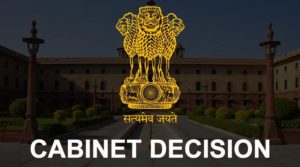 i
.
The Union Cabinet chaired by Prime Minister Narendra Modi has given the following set of approvals. The important Cabinet Approvals are given as follows:
Cabinet approves to the MoU between India and Argentina on cooperation in the field of Medical Products Regulation.
Cabinet approves inclusion of Common Services Centres under MEITY as Enrolment Agency for PM-SYM.
Schemes and Committees
6. MSP For Minor Forest Produces Issued By Ministry Of Tribal Affairs
i. Union Minister of Tribal Affairs Jual Oram launched the ambitious scheme of the Ministry of Tribal Affairs named Van Dhan.
ii. The scheme is for Minimum Support Price (MSP) for Minor Forest Produce (MFP) and Development of Value Chain of MFPs at a National Workshop organized by TRIFED.
Summits and Conferences
7. 'International Digital Health Symposium' Inaugurated In New Delhi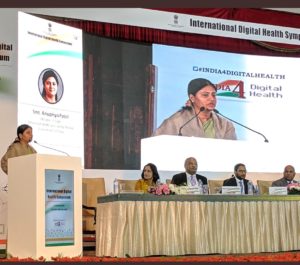 i. Minister of State for Health and Family Welfare, Anupriya Patel, inaugurated the International Digital Health Symposium and an exhibition on Digital Health as a part of the Symposium, in New Delhi.
ii. Participant countries along with various Government Ministries, states and other stakeholders showcased key innovations, implementation experiences, and innovative Digital Health Interventions.
8. PNB Ranks 1st In Implementation Of 'Reforms Agenda'
i
. According to
BCG-IBA Report – EASE Reforms for Public Sector Banks,
released by Union Minister of Finance & Corporate Affairs,
Punjab National Bank (PNB)
secured the
top spot
among all public sector banks in the implementation of
'Reforms agenda'.
ii
. PNB which topped the list with a score of
78.4
out of 100 in the EASE-index was followed by
BoB (77.8), SBI (74.6),
and Oriental Bank of Commerce (69).
Static/Current Takeaways Important for NIACL AO Mains Exam:
Punjab National Bank CEO: Sunil Mehta, Headquarters: New Delhi.
Science and Technology
9. Signalchip Unveils India's First Indigenous 4G, LTE Semiconductor Chips
i. Bengaluru-based Signalchip has unveiled semiconductor chips for 4G, LTE and 5G modems. These are first such chips developed in India.
ii. 4 chips were launched by the SIGNALCHIP as part of its series code-named 'Agumbe'. They also support positioning using India's own satellite navigation system NAVIC.
Static/Current Takeaways Important for NIACL AO Mains Exam:
SIGNALCHIP Founder and CEO: Himanshu Khasnis.
Sports News


10. Deepak Singh Wins Gold At Makran Cup In Boxing
i. National Boxing champion Deepak Singh (49kg) was the only Indian boxer to notch up the gold medal, while five others claimed silver medals in the Makran Cup in Chabahar, Iran. Deepak defeated Jaafar Naseri in the finals.
ii. P. Lalitha Prasad (52kg), Commonwealth Games silver-medallist Manish Kaushik (60kg), Duryodhan Singh Negi (69kg), Sanjeet (91kg) and Commonwealth Games silver-medallist Satish Kumar (+91kg) claimed silver medals.
11. Chris Gayle Becomes First Player To Smash 500 Sixes In International Cricket
i. West Indies opener Chris Gayle has become the first batsman ever to smash 500 or more sixes in international cricket. In the 4th ODI against England in Grenada, Gayle scored 162 runs.
ii. His innings contained a staggering 14 sixes and powered the Windies to their highest-ever ODI score of 389. Gayle also reached the 10,000-run milestone in ODIs and became only the second West Indian after Brian Lara (10,405 runs) to achieve the milestone.
Miscellaneous News
12. IRCTC Launches Its Own Digital Payment Gateway 'IRCTC iPay'
i. IRCTC launched its own digital payment aggregator called 'IRCTC iPay'. With iPay, passengers will not need any third-party platforms as it will provide payment options like credit card, debit card, unified payment interface and international card.
ii. This will help reduce the gap between IRCTC and banks which will eventually lead to a substantial reduction in payment failures.
13. 7TH Guiness Book of World Record Created By DEPwD In Bharuch, Gujarat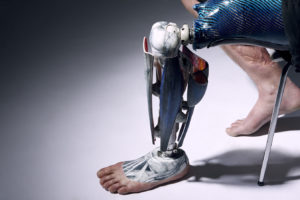 i. Mr. Gehlot stated that the "7th Guinness Book of World Record" has been created by the Department of Empowerment of Persons with Disabilities (DEPwD), at Bharuch, Gujarat.
ii. 'Modern Artificial Limbs (Legs)' were implanted on 260 Divyang jans within 8 hours in Gujarat. DEPwD has already created 6 World Records in other categories.
You may also like to Read: