Read the most important current affairs of 20 November 2023. Today Current Affairs covers the headlines on Virtual G20 Meeting, Argentina's New President, Women's Entrepreneurship Day 2023.
Top 18 Current Affairs and News Headlines of 20 November 2023
International News
1.UK stance on agri GI items remains hurdle in FTA talks with India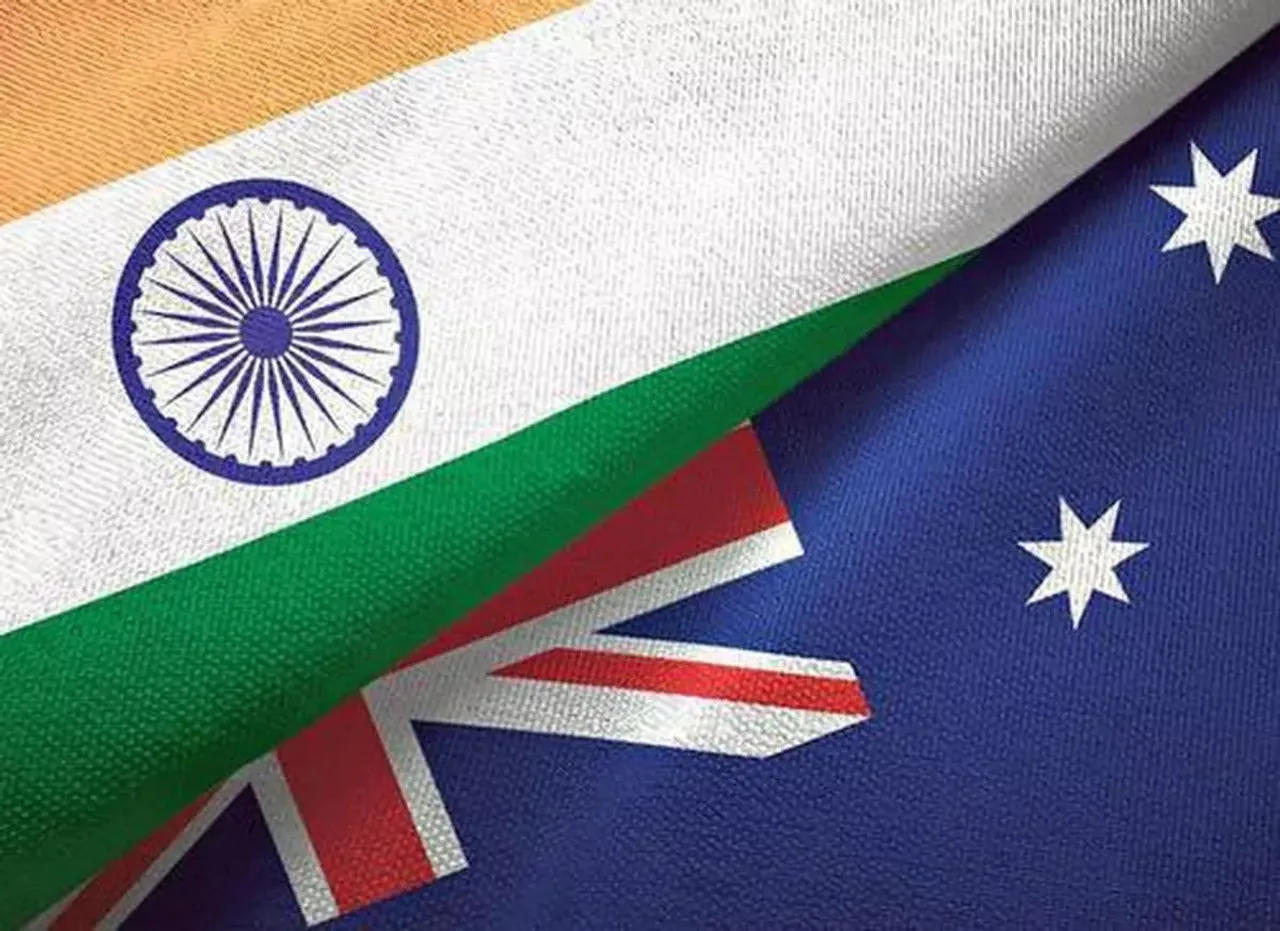 The UK and India are in ongoing negotiations for a free trade agreement (FTA), with a major point of contention being the level of protection for Geographical Indication (GI) products in the agricultural sector.
Once a product receives GI status, others cannot sell a similar item under the same name. The UK seeks heightened safeguards for its GIs, including renowned items like Scotch whisky, Stilton cheese, and Cheddar cheese.
Notable Indian goods with GI tags include Basmati rice, Darjeeling Tea, Chanderi Fabric, Mysore Silk, Kullu Shawl, Kangra Tea, Thanjavur Paintings, and Kashmir Walnut Wood Carving.
2.India Dispatches Second Round Of Aid To Gaza Amidst Israel-Hamas Conflict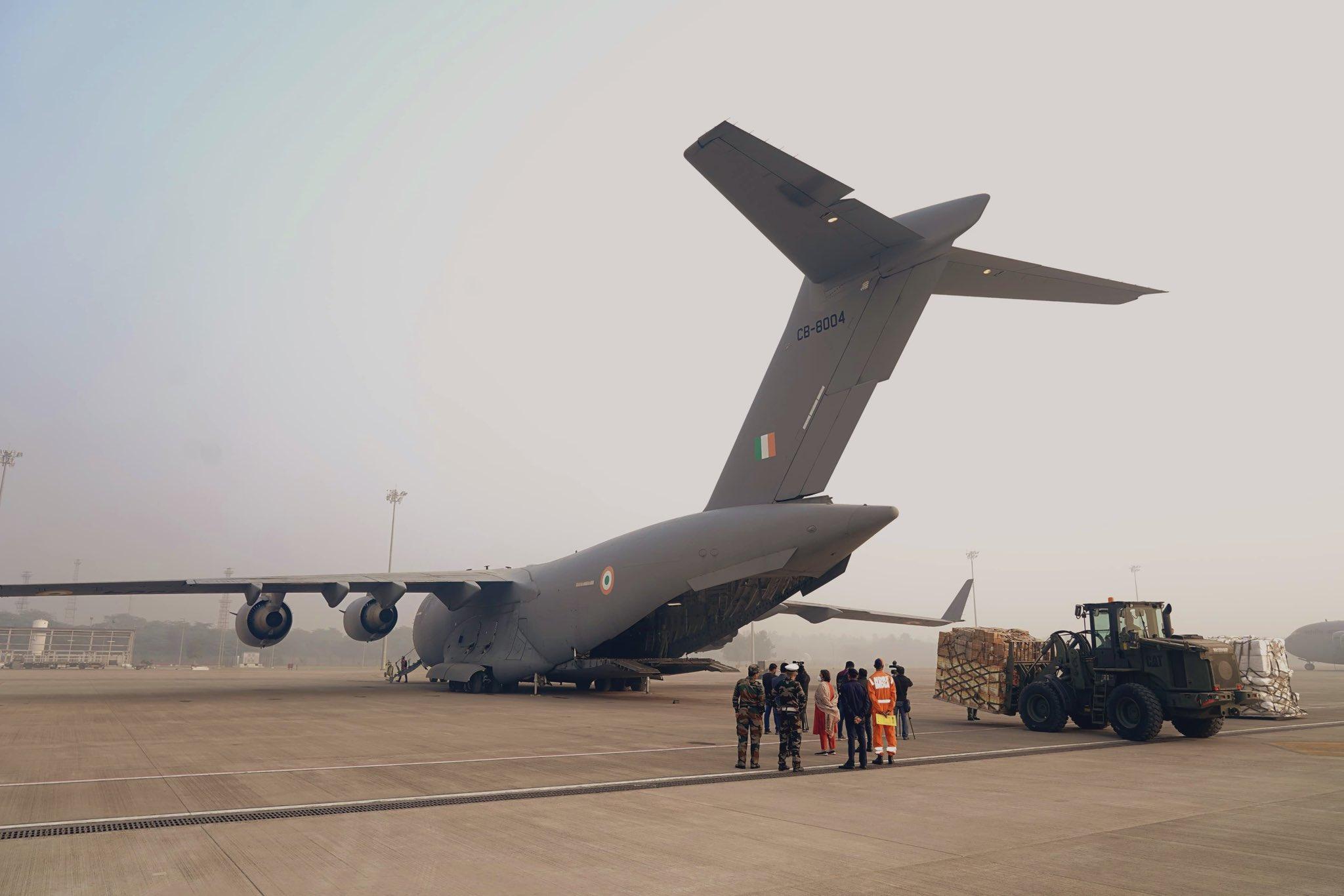 India has once again demonstrated its commitment to providing humanitarian aid to the Gaza Strip amidst the escalating conflict between Israeli forces and Hamas terrorists.
The second batch of aid, carried by the Indian Air Force's C17 aircraft, comprises 32 tonnes of essential supplies.
The aircraft is destined for the El-Arish Airport in Egypt, approximately 45km away from the Rafah crossing, the sole entry point for humanitarian aid into Gaza.
India's consistent efforts to provide aid underscore the global call for solidarity in addressing the urgent humanitarian needs arising from the conflict in the region.
3.India-bound ship hijacked by Yemen's Houthi rebels in Red Sea, says IDF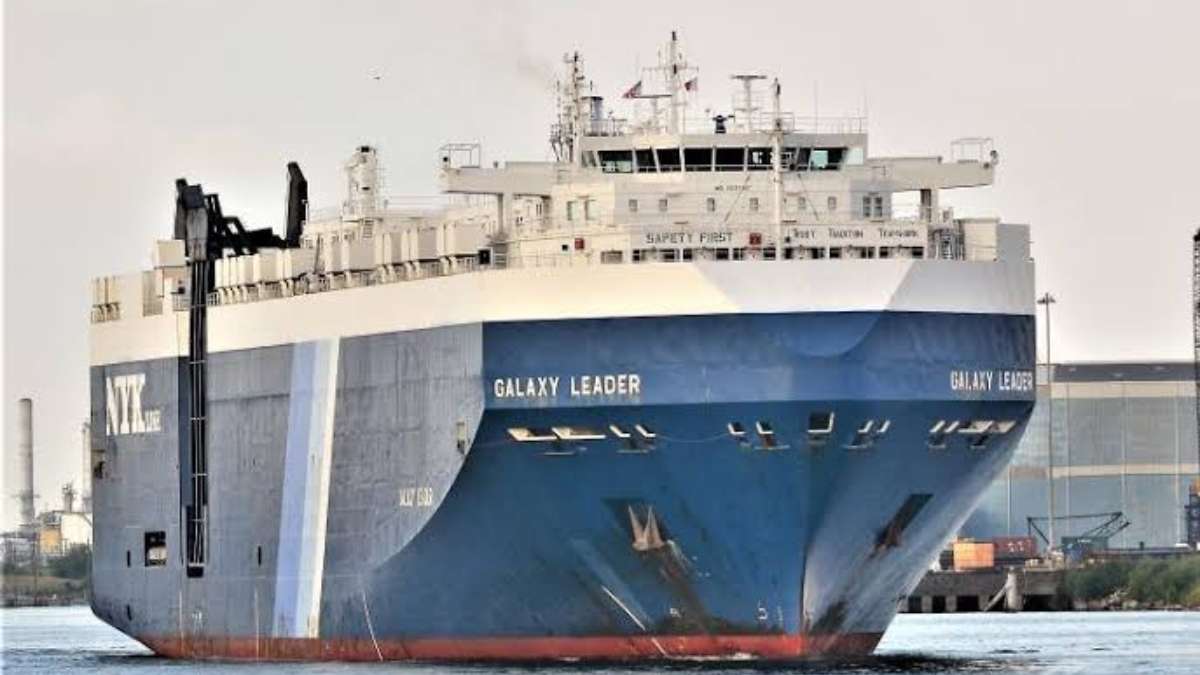 A cargo ship named "Galaxy Leader," en route from Turkey to India, has been hijacked by Yemen's Houthi rebels in the Red Sea.
Approximately 50 crew members from various nations were on board. The Israeli Defence Forces (IDF) confirmed the hijacking but clarified that the ship is not Israeli.
The Washington Post reported ongoing US-mediated talks for a five-day ceasefire to facilitate aid shipments.
Earlier reports on Qatari mediators seeking a deal for a three-day ceasefire in exchange for 50 hostages.
4.Putin To Participate In Virtual G20 Meeting On November 22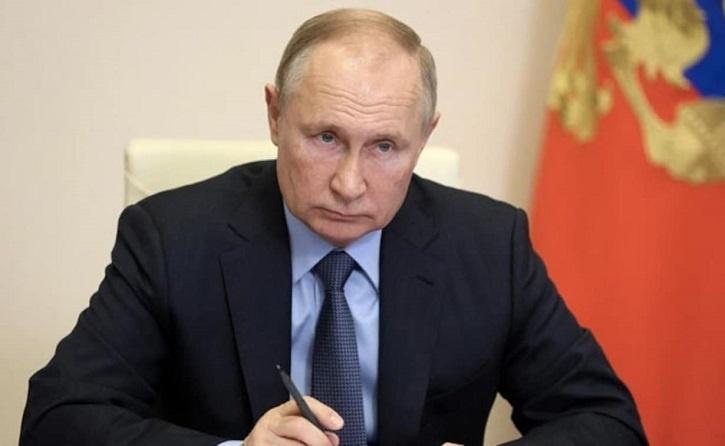 Russian President Vladimir Putin is set to participate in a virtual G20 leaders meeting on November 22, as reported by Russian state television.
Notably, Putin has refrained from attending such meetings in person since the unprovoked invasion of Ukraine in February 2022.
The upcoming virtual meeting aims to build on the outcomes of the September session, with Indian Prime Minister Narendra Modi emphasizing its significance.
5.Argentina Elects 'Shock Therapy' Libertarian Javier Milei as President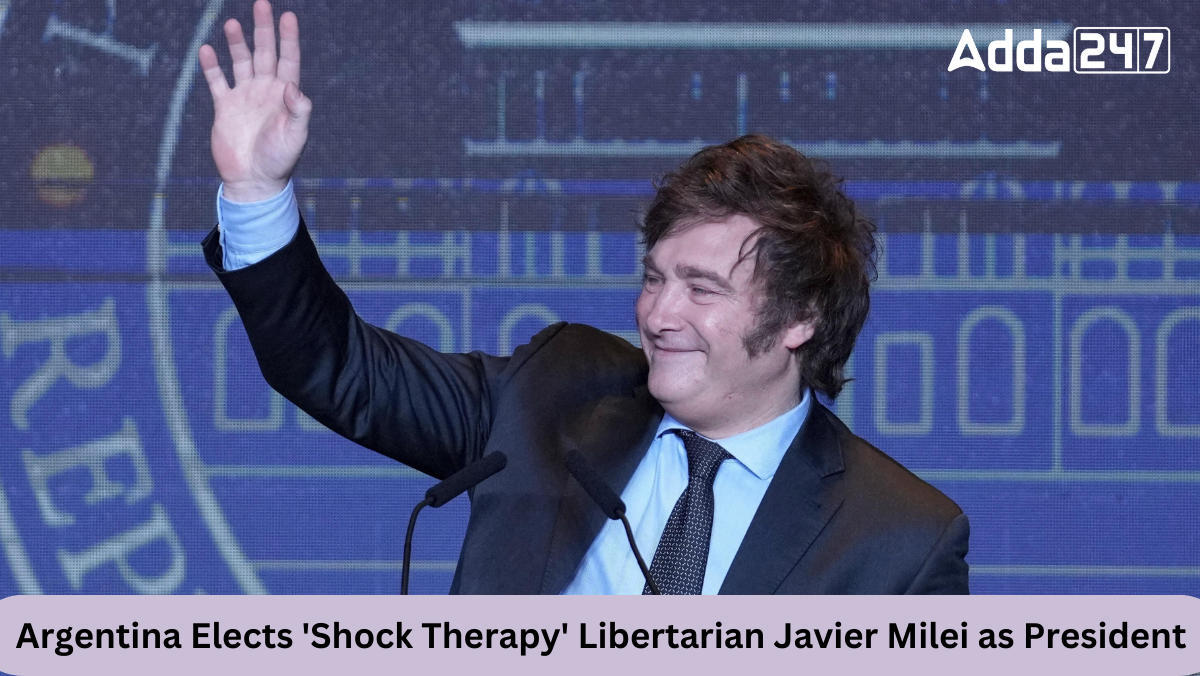 Argentinians have elected Javier Milei as their next president. Mieli, known for his wild appearance and sensational rhetoric, pledged economic shock therapy and vowed to slash the size of the state during his campaign.
With 55.8% of the votes, Milei's victory marks the widest margin since Argentina's return to democracy in 1983, defying all poll predictions.
Drawing parallels with Trump, he also indicated a potential move of the Argentina embassy from Tel Aviv to Jerusalem, echoing a controversial move by the Trump administration.
Defence News
6.Droupadi Murmu To Confer President's Colour Award To AFMC On Dec 1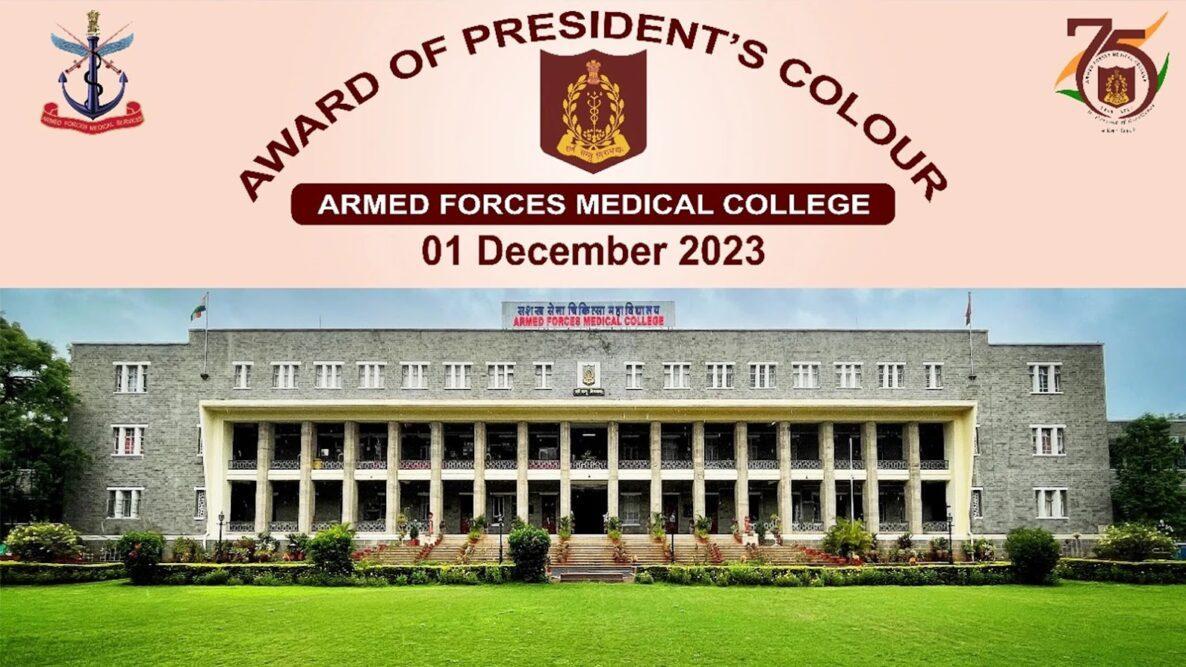 On December 1, President Droupadi Murmu is set to confer the prestigious President's Colour to the Armed Forces Medical College (AFMC) in a grand ceremony, marking its platinum jubilee year.
The AFMC stands as a beacon of medical education within the AFMS and is recognized globally for its ethos and unwavering commitment to the highest standards of medical training.
The institution has played a pivotal role in shaping medical professionals for the Armed Forces, contributing to the healthcare backbone of the nation.
The President's Colour, also known as 'Rashtrapati ka Nishaan,' holds the distinction of being the highest honor that can be bestowed upon any military unit.
Business News
7.Bengaluru Tops in Women-Led Startups, Followed by Mumbai and Delhi
India's startup landscape has witnessed remarkable growth, emerging as the third-largest hub in the world, following the United States and China.
According to the data of Traxon, Bengaluru is at the forefront of women-led startups, with 1,783 ventures, followed by Mumbai (1,480) and Delhi (1,195).
Noida, Kolkata and Ahmedabad also make notable contributions, ranking eighth, ninth and tenth, respectively, showcasing the geographic distribution of women entrepreneurs in India.
Economy News
8.Global economy: Inflation eases in US, UK; India's trade gap widens in Oct
Both the United States and the United Kingdom are facing a slowdown in inflation, sparking speculation that central banks on both sides of the Atlantic may consider interest rate cuts by the middle of next year
While expectations for economic growth in Europe are on the rise, there are disparities within the European Union.
The economic recovery in the EU's eastern region remains fragile, even as other parts of Europe show signs of improvement.
In Asia, the economic recoveries in China and Japan are facing uncertainties, with factors such as slowing consumption contributing to shaky prospects.
9.India's GDP Surpasses $4 Trillion Mark: A Historic Milestone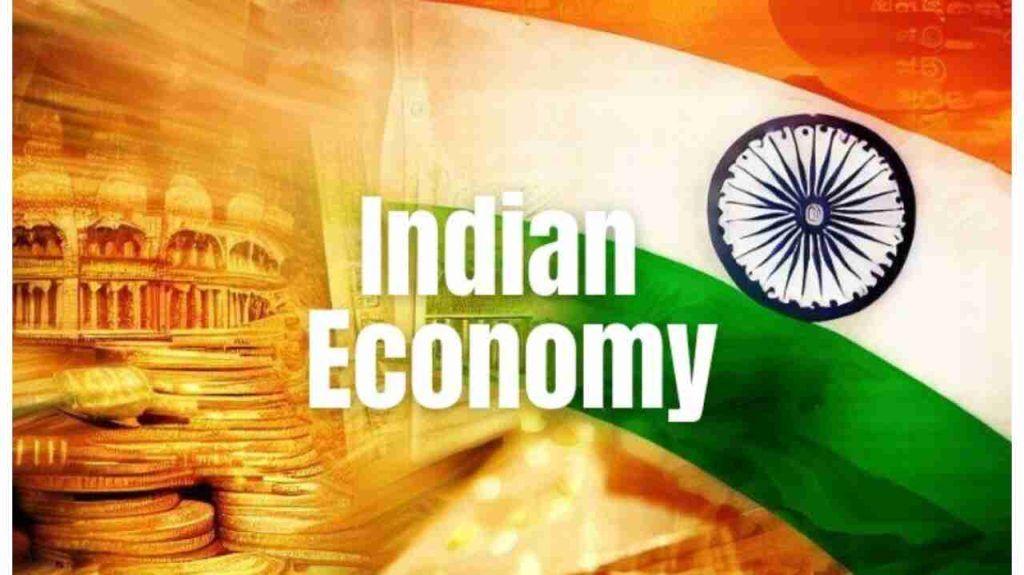 In a significant economic achievement, India's Gross Domestic Product (GDP) has crossed the $4 trillion mark in nominal terms.
India's consistent efforts across various sectors, coupled with strategic policies and a thriving entrepreneurial spirit, have played a pivotal role in achieving this historic milestone.
The Reserve Bank of India's (RBI) November bulletin revealed a stronger-than-expected GDP growth in the second quarter, surpassing the RBI's initial forecast of 6.5%.
10.Rural Retail Inflation Outpaces Urban Counterpart for 18 Out of 22 Months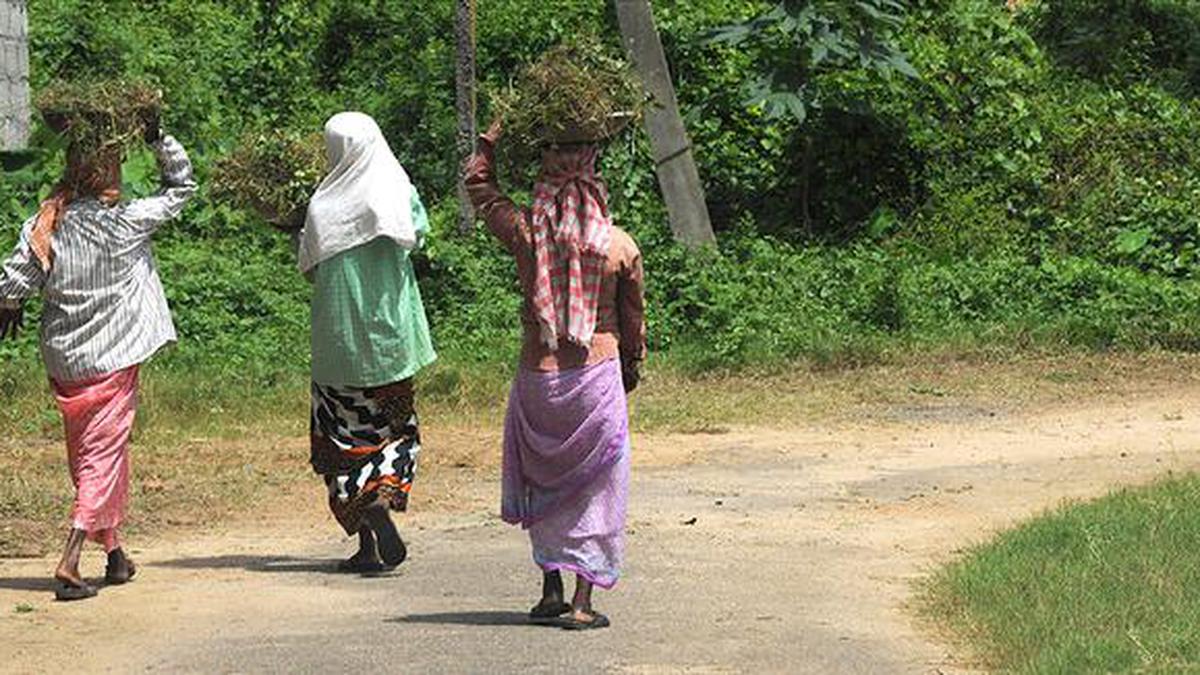 Recent data from the National Statistical Office (NSO) reveals a concerning trend in India's inflation dynamics.
Despite initiatives like the extended free-food programme and ongoing efforts to stimulate rural demand, rural inflation stood at 5.12% in october 2023, showcasing a sustained upward trend in rural price levels.
The persistently higher rural inflation raises questions about the effectiveness of the free-food programme, designed to alleviate economic strain in rural areas.
11.India Set to Extend Rice Export Bans Through 2024, Impacting Global Prices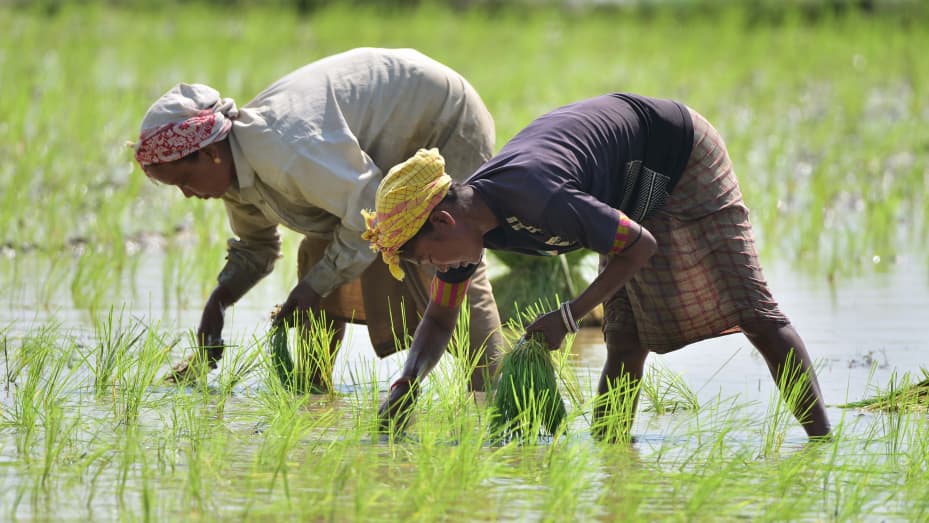 India, the leading global exporter of rice, is anticipated to prolong its restrictions on overseas sales into the next year.
For the past decade, India has been a major player in global rice exports, constituting almost 40% of the total.
However, to maintain domestic supplies and curb price surges, the Indian government has imposed export duties and minimum prices.
Notably, certain rice varieties, including broken and non-basmati white rice, are prohibited from export.
Important Days News
12.Women's Entrepreneurship Day 2023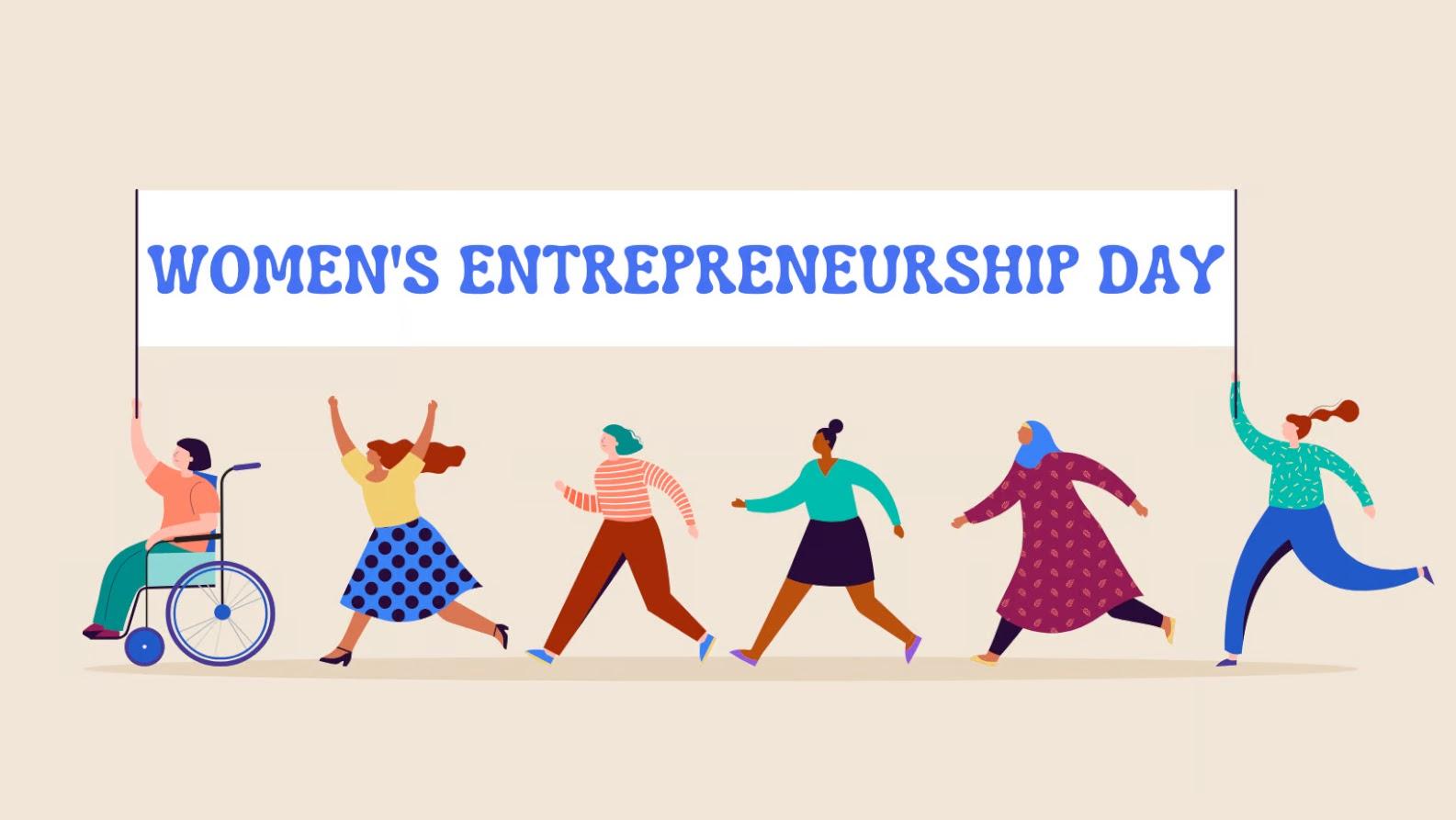 Women's Entrepreneurship Day (WED) is recognized annually on November 19th. This day fosters gender-inclusive entrepreneurship and inspire the next generation of female leaders.
It also serves as a platform to acknowledge the significant contributions of women in the business world. It is celebrated in 144 countries and 65 universities/colleges.
Founded by Wendy Diamond in 2014, Women's Entrepreneurship Day emerged in response to the challenges and opportunities faced by women in the entrepreneurial space.
Awards News
13.Indira Gandhi Peace Prize for 2022 Presented to COVID-19 Warriors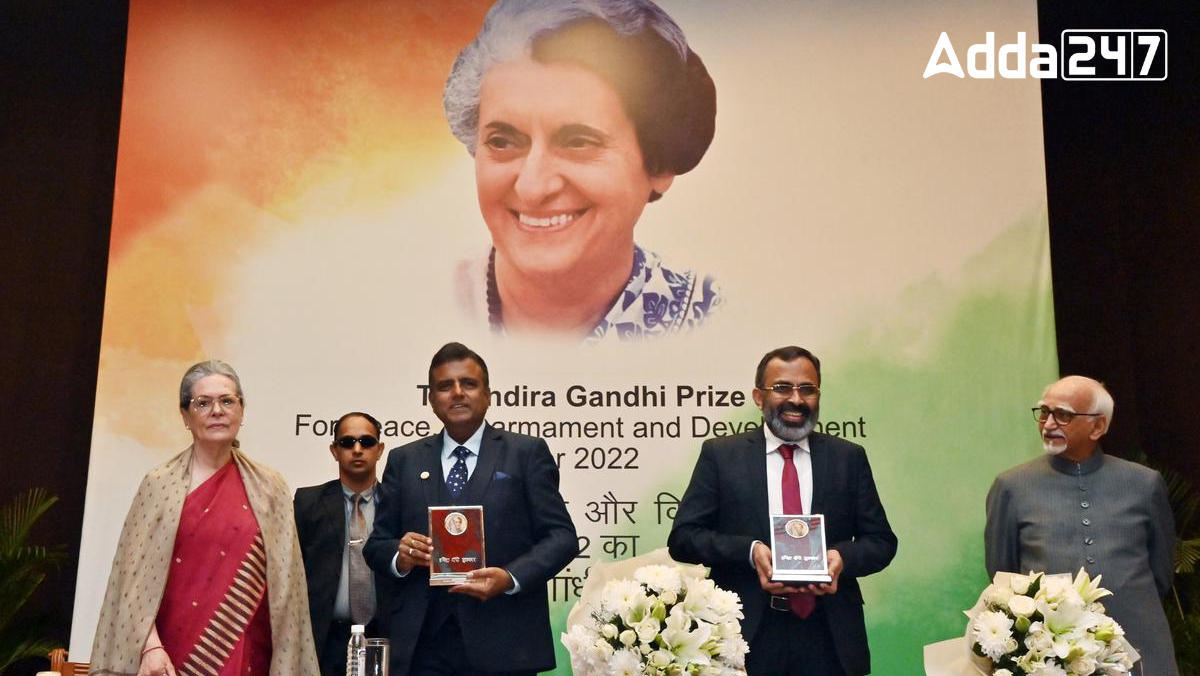 The prestigious Indira Gandhi Prize for Peace, Disarmament and Development for the year 2022 was jointly awarded to the Indian Medical Association (IMA) and Trained Nurses Association of India.
The award ceremony took place on November 19, where former Vice-President Hamid Ansari presented the honor to Dr. Sharad Kumar Agarwal, President of the IMA and Professor (Dr.) Roy K. George, President of the Trained Nurses Association of India.
This recognition extends to every doctor, nurse, paramedic and support staff for their selfless service, dedication and perseverance in the face of the unprecedented challenges posed by the pandemic.
Appointments News
14.Mira Murati Appointed As Interim Chief Executive Officer At OpenAI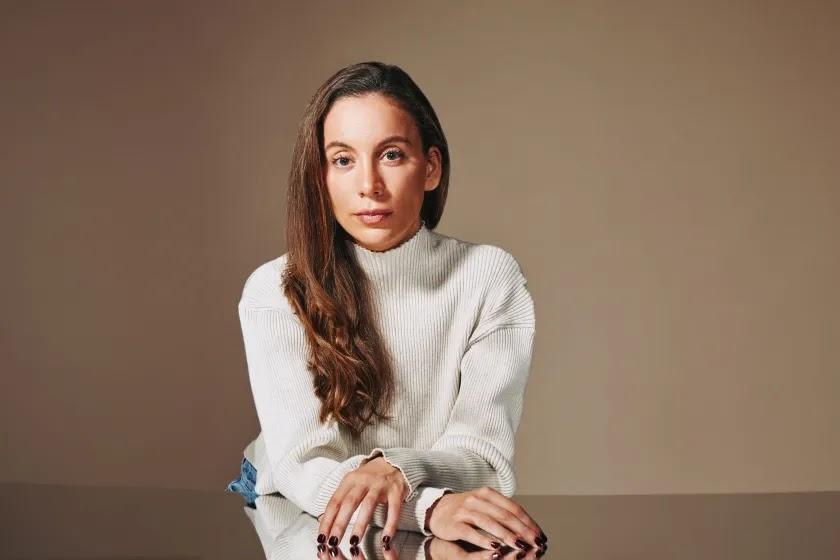 OpenAI appointed Mira Murati as the interim Chief Executive Officer after the dismissal of its CEO and co-founder, Sam Altman on November 18.
Mira Murati, a 34-year-old mechanical engineer born to Albanian parents, has been an integral part of the OpenAI team. She initially joined the company in 2018 as the Vice President of AI and partnerships.
Murati played a pivotal role in various leadership teams at OpenAI, contributing to the development of groundbreaking projects such as ChatGPT, Dall-E, and Codex.
Founded in 2015, OpenAI has been at the forefront of AI research and deployment. The company's primary objective is to ensure that artificial general intelligence benefits society as a whole.
Sports News
15.Virat Kohli Earns the "Player of the Tournament" Title in the Cricket World Cup 2023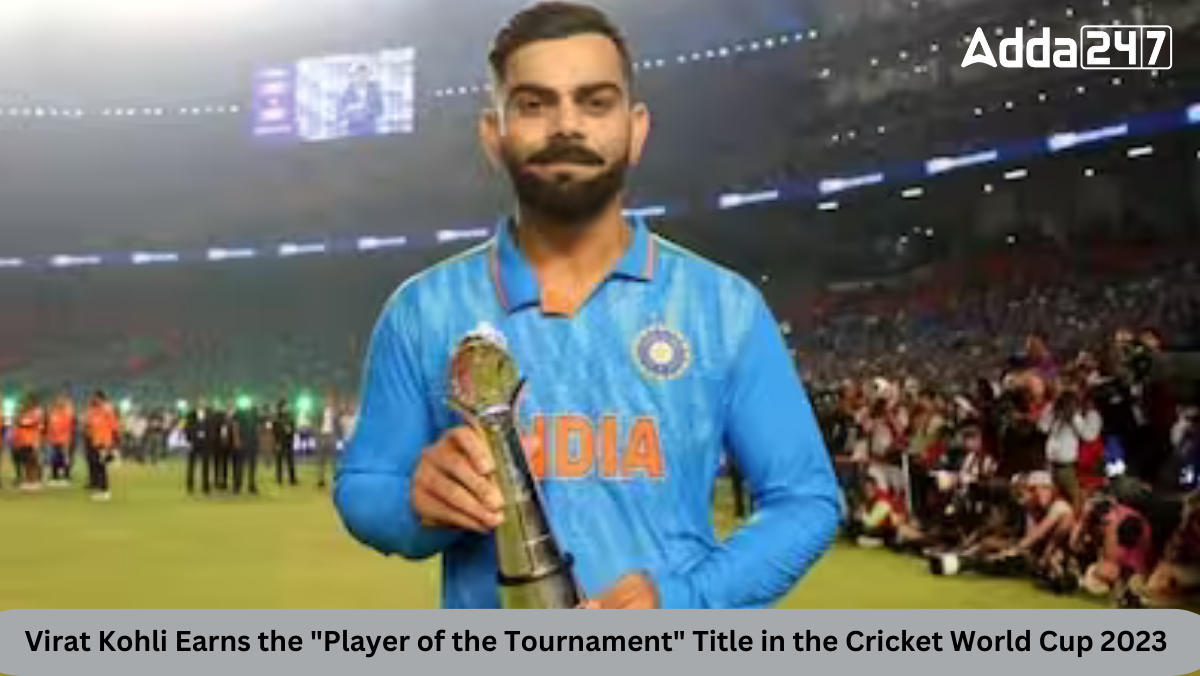 The ICC World Cup 2023 witnessed a spectacular display of cricketing prowess, with Indian batting maestro Virat Kohli earning the "Player of the Tournament" title for his exceptional performance.
Kohli's stellar performance in the tournament set new records, with the total score of 765 runs in 11 innings, the highest-ever runs scored by a batter in a single edition of the World Cup.
The 35-year-old cricket icon added another feather to his cap by surpassing the legendary Sachin Tendulkar's record, achieving his 50th One-Day International (ODI) century.
Tendulkar's longstanding record of 49 ODI centuries was eclipsed by Kohli, making this World Cup edition particularly special for the prolific batsman.
16.Australia's Travis Head got the 'Man of the Match' Title in Cricket World Cup 2023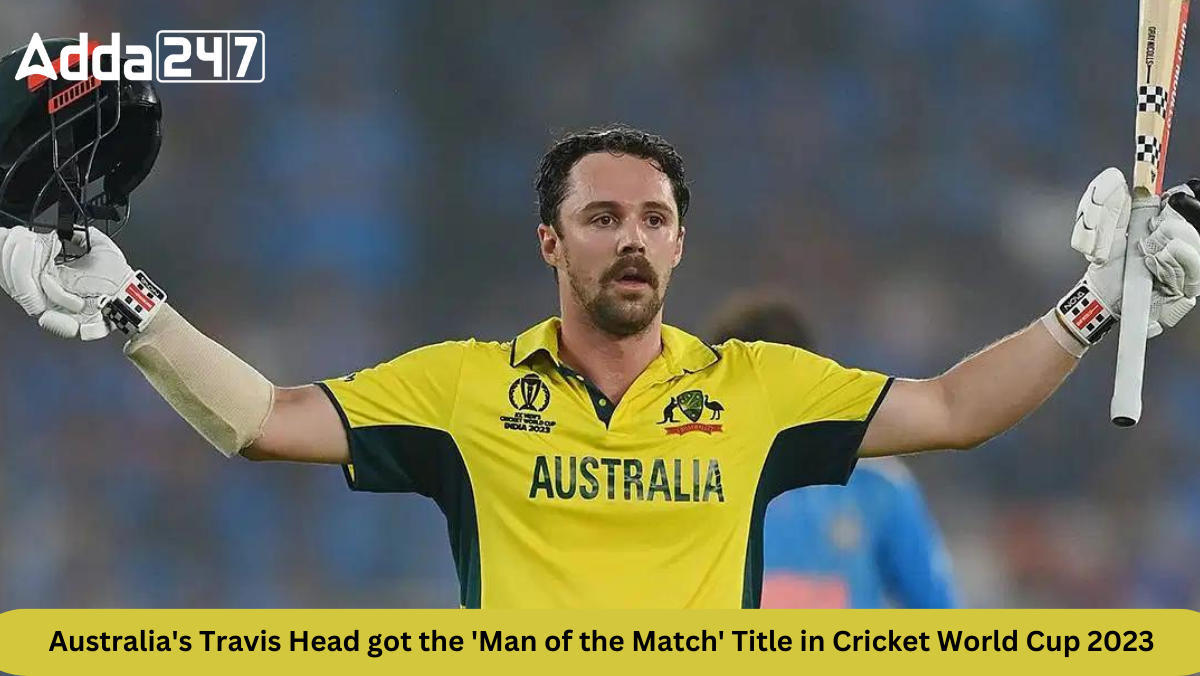 In a thrilling 2023 ODI World Cup final clash between Australia and India in Ahmedabad, Travis Head emerged as the standout performer, earning the well-deserved title of Man of the Match.
The Australian opener's remarkable innings played a pivotal role in his team's successful pursuit of a challenging 241-run target set by India.
The match-winning knock by Travis Head was adorned with a spectacular array of shots, including 15 fours and six sixes.
Head's ability to balance aggression with precision proved to be the X-factor in Australia's successful pursuit, making him the focal point of the team's triumph in the ICC Men's Cricket World Cup 2023.
Obituaries News
17.Dhoom Director Sanjay Gadhvi Passed Away At 56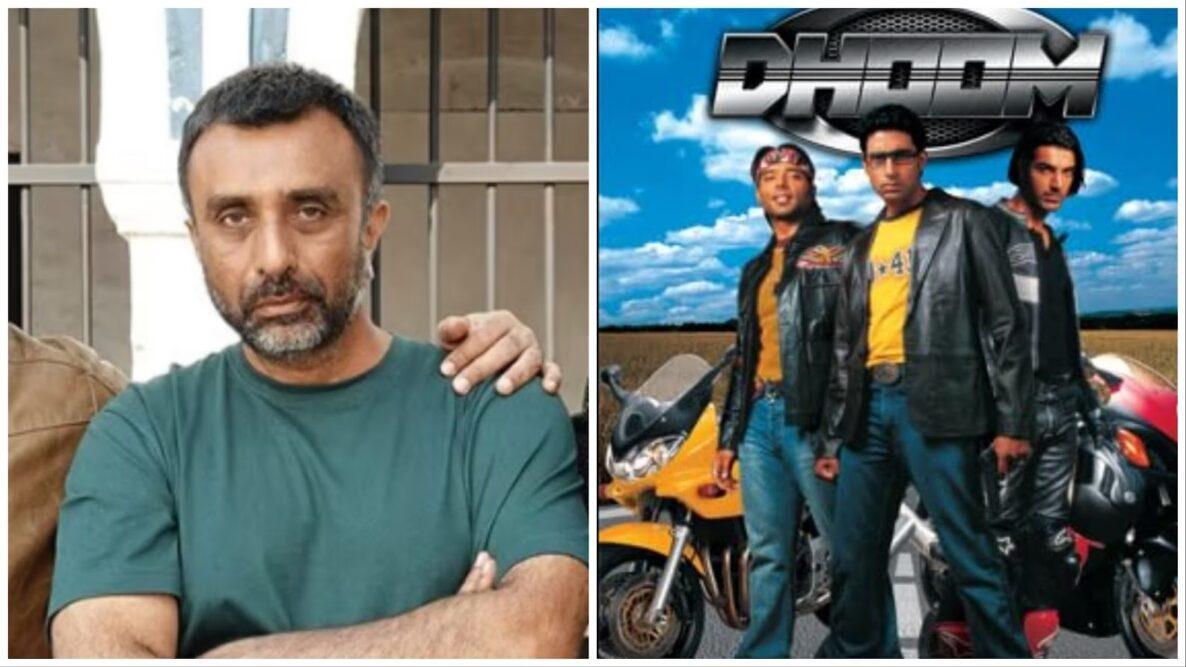 On Sunday, November 19, the film industry lost a creative force with the sudden demise of renowned filmmaker Sanjay Gadhvi.
Best known for directing the blockbuster films "Dhoom" (2004) and its sequel "Dhoom 2" (2006), Gadhvi's contribution to Indian cinema has left an indelible mark.
Sanjay Gadhvi was born to Manubhai Gadhvi, a prominent figure in Gujarati folk literature. Gadhvi's directorial journey began in 2000 with "Tere Liye."
Over the years, he worked on diverse projects such as "Kidnap" (2008), "Ajab Gazabb Love" (2012), and "Operation Parindey" (2020), his final directorial venture.
18.Former RBI Governor S. Venkitaramanan Passed Away At 92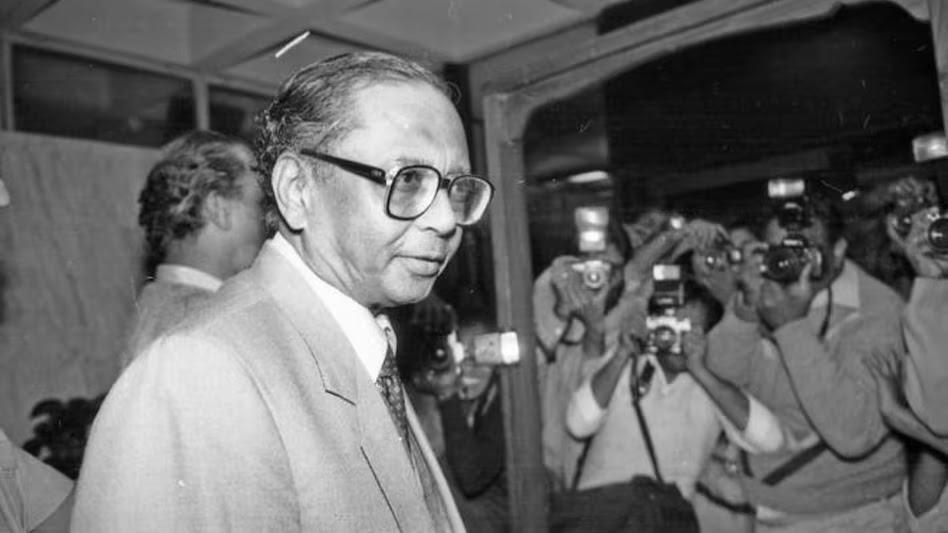 Former Governor of the Reserve Bank of India (RBI), S. Venkitaramanan, breathed his last at the age of 92 on November 18, succumbing to age-related issues at a private hospital in Chennai.
Assuming the role of RBI Governor in December 1990, Venkitaramanan faced the daunting task of navigating a severe balance of payments crisis.
His tenure coincided with rapid changes in the Central government, requiring him to exhibit determination and courage in the face of economic challenges.
Venkitaramanan's two-year tenure witnessed the multi-crore securities scam and persistent calls for his resignation. He was succeeded by C. Rangarajan.
20 NOVEMBER 2023 CURRENT AFFAIRS | ALL EXAMS IMP. CURRENT AFFAIRS | ASHISH GAUTAM SIR