Read the most important current affairs of 3 October 2023. Today Current Affairs covers the headlines on Southeast Asia's First High-Speed Railway, Pakistan's Inflation Soars to 31.4%, Mohamed Muizzu Wins Maldives Presidential Election, A New Khadi India Outlet At IIT Delhi, World Nature Day 2023.

Top 19 Current Affairs and News Headlines of 3 October 2023
International News
1.Indonesia Launches 'Whoosh,' Southeast Asia's First High-Speed Railway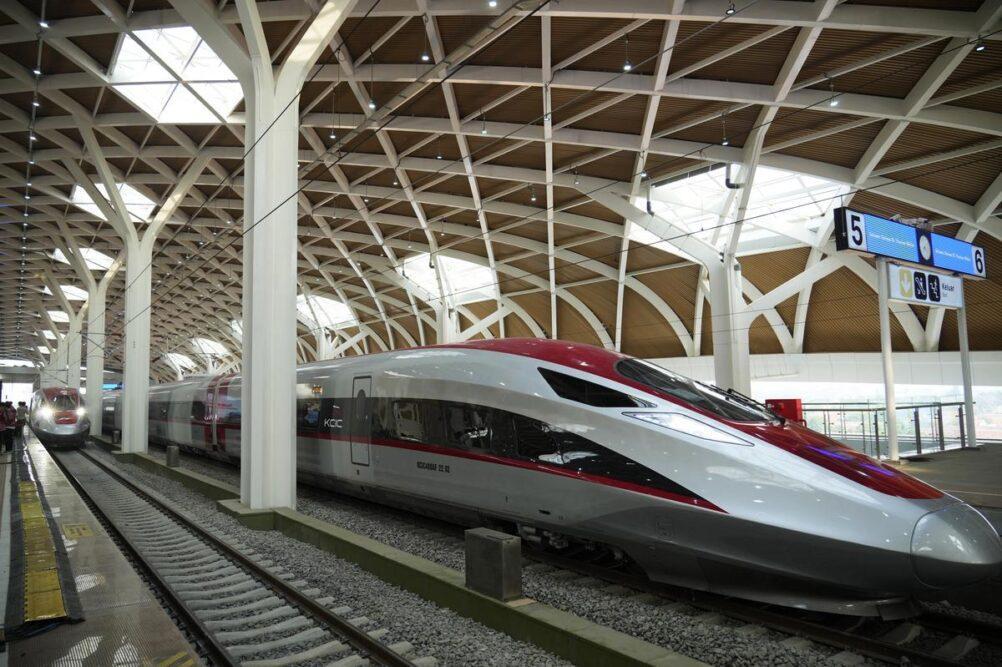 Indonesian President Joko Widodo officially inaugurated Southeast Asia's first high-speed railway on Monday, marking a significant milestone for the nation's infrastructure development.
The ambitious project, known as the "Whoosh" high-speed railway, is a key component of China's Belt and Road Initiative and is poised to dramatically reduce travel times between two vital Indonesian cities: Jakarta & Bandung
"Whoosh",' which stands for 'Waktu Hemat, Operasi Optimal, Sistem Handal' in the Indonesian language, translates to 'timesaving, optimal operation, reliable system.' This name reflects the project's commitment to efficiency and reliability.
2.Pakistan's Inflation Soars to 31.4%: A Deep Dive into the Economic Crisis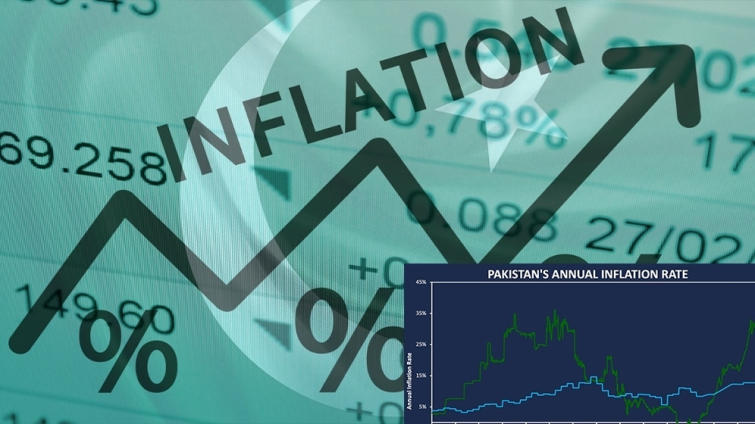 Pakistan's inflation rate surged to 31.4% year-on-year in September, driven by soaring fuel and energy prices. This alarming increase followed a high of 27.4% in August, highlighting the severe economic challenges faced by the nation.
To curb inflation, Pakistan increased interest rates to a staggering 22%. The country's currency, the rupee, hit all-time lows in August but rebounded in September, becoming the best-performing currency due to authorities' crackdown on unregulated FX trade.
The Ministry of Finance anticipates inflation to remain high at 29-31% in the coming months. Despite this, the government recently reduced petrol and diesel prices after consecutive hikes, citing international petroleum prices and an improved exchange rate.
3.Pro-China Leader Mohamed Muizzu Wins Maldives Presidential Election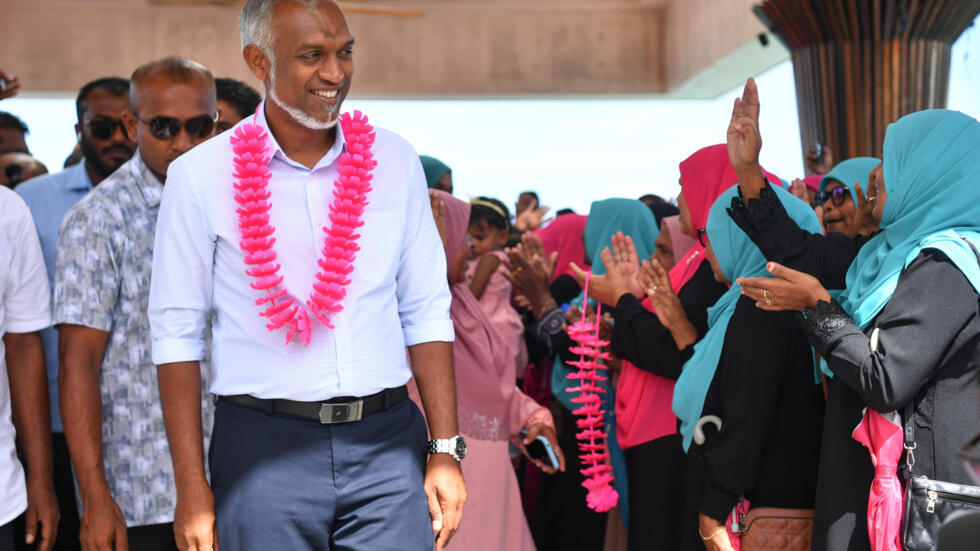 Mohamed Muizzu, the candidate from the Progressive Party of Maldives (PPM), emerged victorious in the presidential polls after a runoff vote. This victory came after a first round of polling failed to produce a clear winner.
Muizzu secured more than 53 percent of the vote in the runoff, defeating the incumbent president, Ibrahim Solih. President Ibrahim Solih gracefully conceded defeat and congratulated Muizzu on his victory.
Muizzu, currently serving as the mayor of the capital city, Male, is a well-educated leader with a doctorate in civil engineering from the University of Leeds in the United Kingdom. He previously held the position of Minister of Housing in former President Abdulla Yameen's cabinet.
State News
4.Bihar Caste Census Reveals Demographic Insights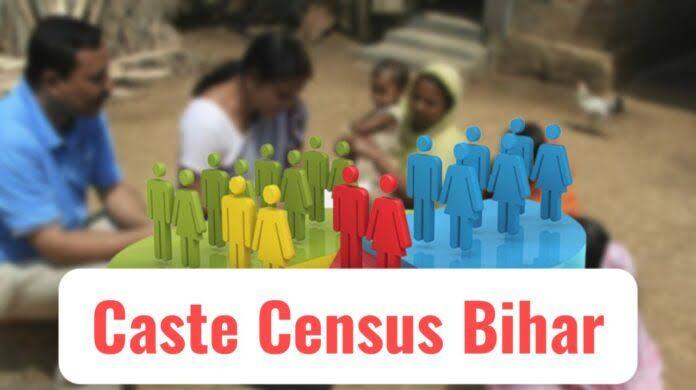 The Bihar government recently released the results of its caste survey, shedding light on the state's demographic composition. The survey provides valuable data on caste distribution in Bihar.
Here are the key findings from the Bihar caste survey: Extremely Backward Class (EBC) comprises 36.01% of the population. Other Backward Class (OBC) constitutes 27.13% of the population.
Scheduled Caste (SC) population stands at 19.65%. Scheduled Tribe (ST) population is 1.68%. General Caste population is 15.52%. Yadavs represent 14% of the population. Hindus make up 82% of the population. Muslims account for 17.71%.
5.KVIC Inaugurated A New Khadi India Outlet At IIT Delhi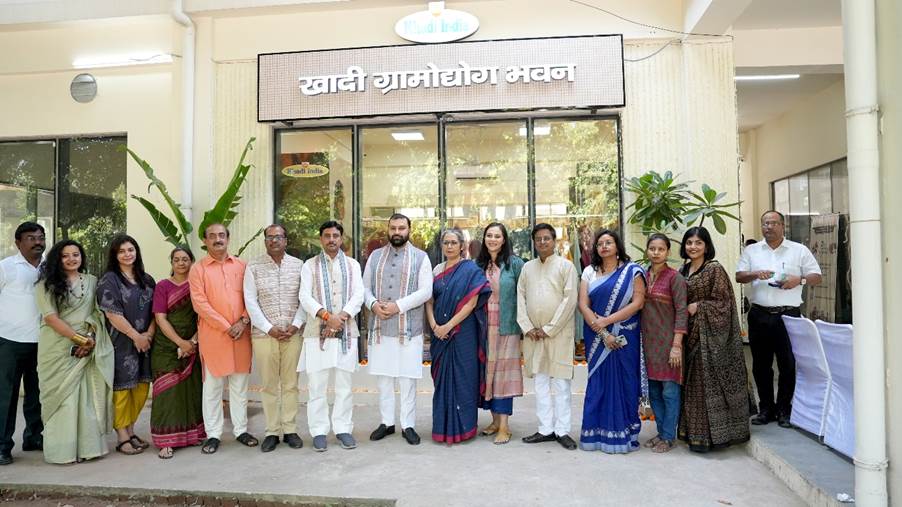 In a bid to bridge the generational gap and ignite a renewed interest in the age-old fabric, the Khadi and Village Industries Commission (KVIC)  inaugurated a revamped Khadi India outlet at the prestigious Indian Institute of Technology (IIT) Campus in Delhi on October 2.
Recognizing the need to adapt to contemporary fashion preferences, a new range of Khadi apparel has been crafted. This collection is designed to appeal to young audiences with vibrant colors and contemporary silhouettes.
Khadi Institutions, under the guidance of the (Centre of Excellence for Khadi) CoEK team, have standardized the production of nine distinct styles of Khadi apparel. The IIT outlet will serve as a trailblazer, setting the stage for a fresh narrative around Khadi fashion.
6.Tamil Nadu Govt. fetes 9 ISRO Scientists, Announces Award of ₹2.25 Crore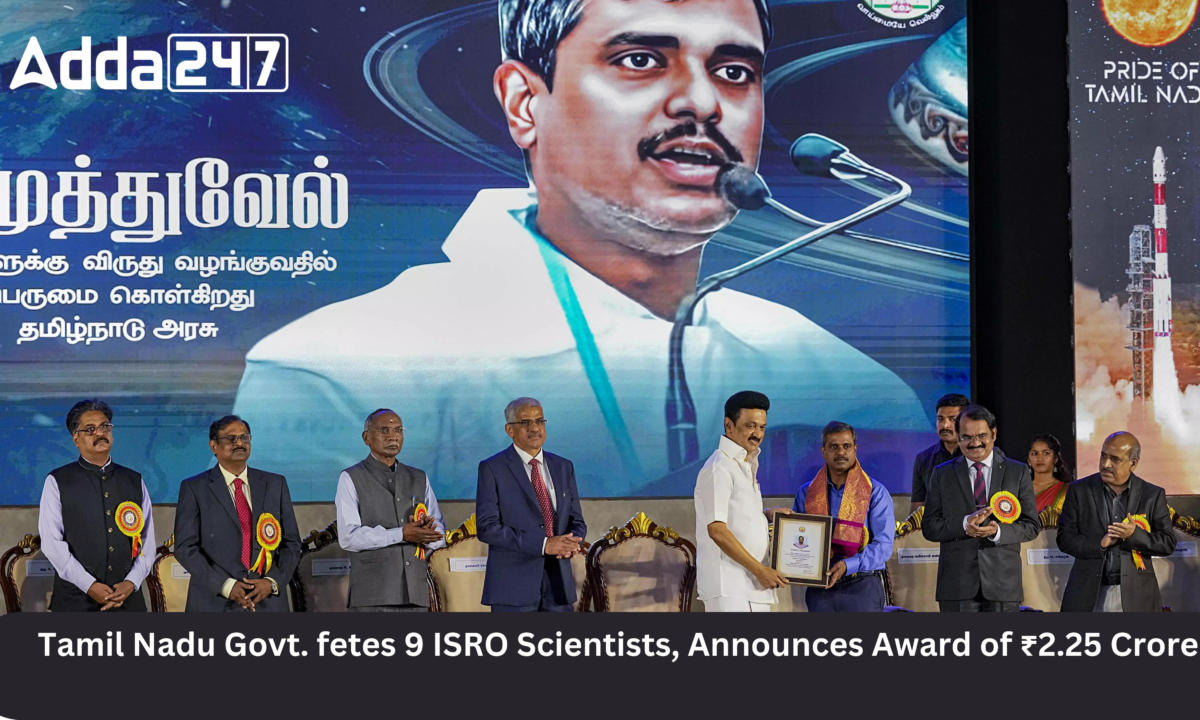 Tamil Nadu Chief Minister MK Stalin recently celebrated the achievements of nine eminent space scientists from the state, including renowned figures like K Sivan and Mylswamy Annadurai, for their remarkable contributions to India's space program.
In a special event held in Chennai on 2nd October 2023, Chief Minister Stalin announced cash awards of Rs.25 lakh for each of the scientists and unveiled plans for a scholarship program to encourage scientific innovation among postgraduate engineering students.
CM Stalin made two significant announcements during the ceremony. First, a cash award of Rs.25 lakh would be granted to each of the nine scientists as a token of appreciation for their hard work and dedication. Second, the government would establish a scholarship program in the name of renowned scientist, benefiting nine postgraduate engineering students. A corpus of Rs.10 crore would be allocated for this purpose, covering all expenditures, including tuition and hostel fees.
7.Master Training Of Football For Schools (F4S) Kicked Off At Sambalpur, Odisha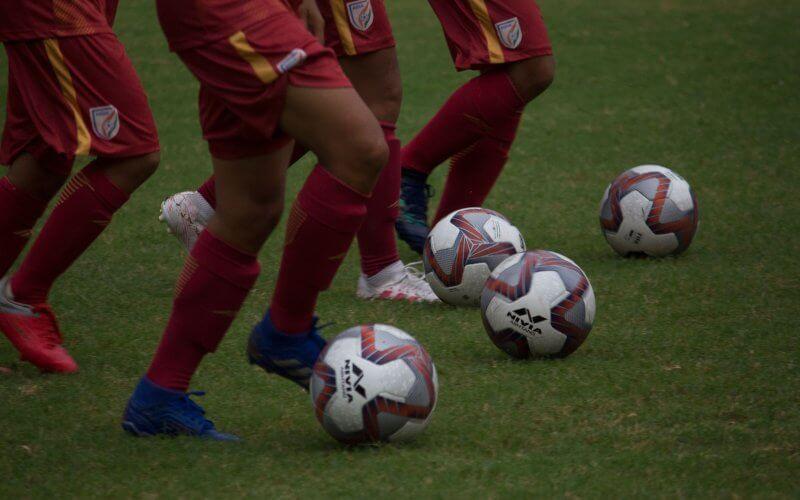 On October 2, 2023, a two-day master training program for capacity-building within the F4S program was launched in Sambalpur, Odisha. This event saw the participation of 95 Physical Education Teachers/Trainees from various States/UTs, Kendriya Vidyalaya Sangathan (KVS), Navodaya Vidyalaya Samiti (NVS), and AIFF.
The primary goal of this training was to equip these educators with the skills and knowledge needed to promote football as an integral part of physical education. Football for Schools (F4S) is an ambitious program spearheaded by the Fédération Internationale de Football Association (FIFA). F4S aims to revolutionize physical education in Indian schools.
At its core, F4S aims to empower approximately 700 million children by integrating football into their education. This initiative recognizes the potential of sports, particularly football, in fostering holistic development. It emphasizes accessibility for both boys and girls, collaborating with relevant authorities and stakeholders to make football an integral part of the education system.
Defence News
8.Indian Navy To Unveil Weaponized Boat Swarms And Underwater Vessels At Swavlamban 2.0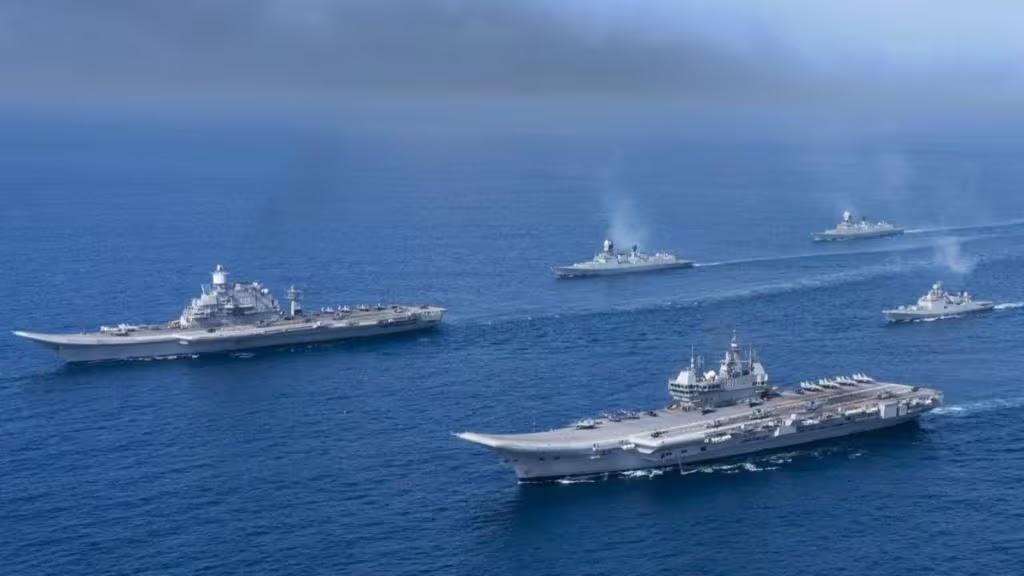 The Indian Navy is preparing to host the second edition of the Naval Innovation and Indigenization Seminar, known as Swavlamban, scheduled to take place on October 4th and 5th in the vibrant city of New Delhi.
The Indian Navy is set to unveil two remarkable platforms at this event: the Autonomous Weaponized Boat Swarms and the Autonomous Vessel Underwater (AUV).
The Indian Navy has entered into a significant agreement with the Sagar Defence Engineering Pvt. Ltd for the development of these autonomous systems. With the implementation of an integrated autonomous system, the foremost objective is to address India's maritime security needs by executing diverse naval and security missions.
9.Indian Air Force Set to Induct Astra BVR Air-to-Air Missile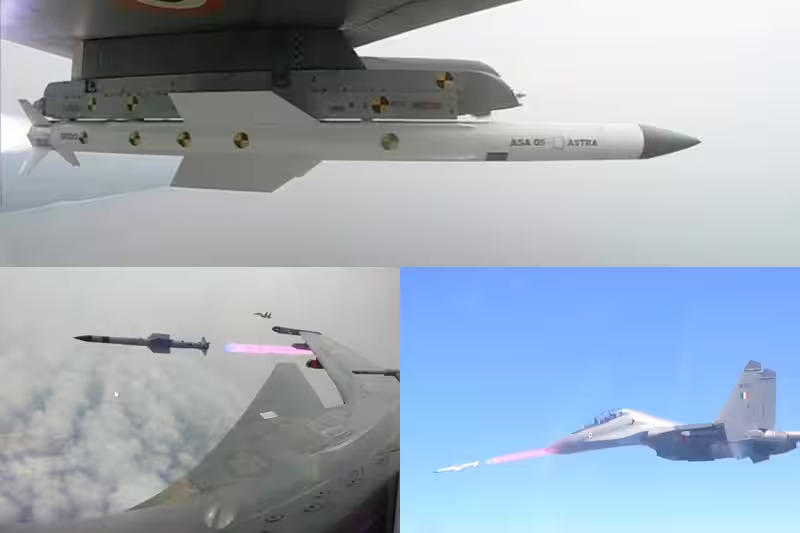 The Indian Air Force (IAF) is making significant strides towards enhancing its air defense capabilities with the impending induction of indigenous Astra Beyond Visual Range (BVR) Air-to-Air Missiles. The IAF has entered into contracts with Bharat Dynamics Limited (BDL) for these advanced missiles, marking a crucial step towards reducing import dependency and bolstering national security.
The first batch of Astra-MK1 missiles, developed by the Defence Research and Development Laboratory (DRDL) and Research Centre Imarat (RCI) among other DRDO laboratories, is slated for induction by the end of 2023. BDL has already received Bulk Production Clearance for Astra-MK1 missiles, signifying a significant milestone in indigenous missile production.
Economy News
10.India's GST Revenue Growth Slows to 10.2% in September
In September 2023, India's Gross Goods and Services Tax (GST) revenues witnessed a significant slowdown, growing at the slowest pace in 27 months. The growth rate dropped to 10.2% from the previous months' approximately 10.8%. This decline, although notable, was coupled with some intriguing state-wise variations in GST collections.
Components of GST included Central GST (CGST) collections of ₹29,818 crore, State GST (SGST) of ₹37,657 crore, and Integrated GST (IGST) of ₹83,623 crore. GST compensation cess inflows were ₹11,613 crore, which included ₹881 crore collected on the import of goods. Pending dues from businesses, especially since the initiation of GST in 2017-18, might have contributed to the rise in September's revenues.
Important Days News
11.World Nature Day 2023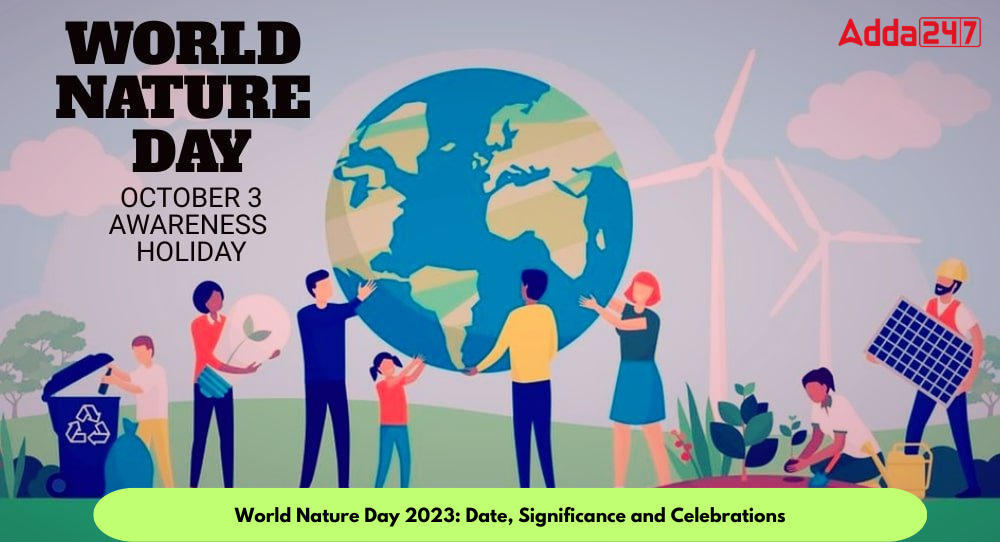 World Nature Day, established by the World Nature Organization (WNO) on October 3, 2010, serves as a crucial platform to raise awareness about the challenges our environment faces, particularly due to climate change.
This annual celebration unites individuals, groups, and organizations worldwide in their commitment to spreading information about climate change and advocating for its mitigation.
The initiative aims to combat ignorance about climate change, ensuring that people across the globe understand the urgency of the situation. It also encourages eco-friendly practices such as recycling, reducing plastic usage, and adopting sustainable lifestyles.
12.World Space Week (WSW) 2023: October 4 to 10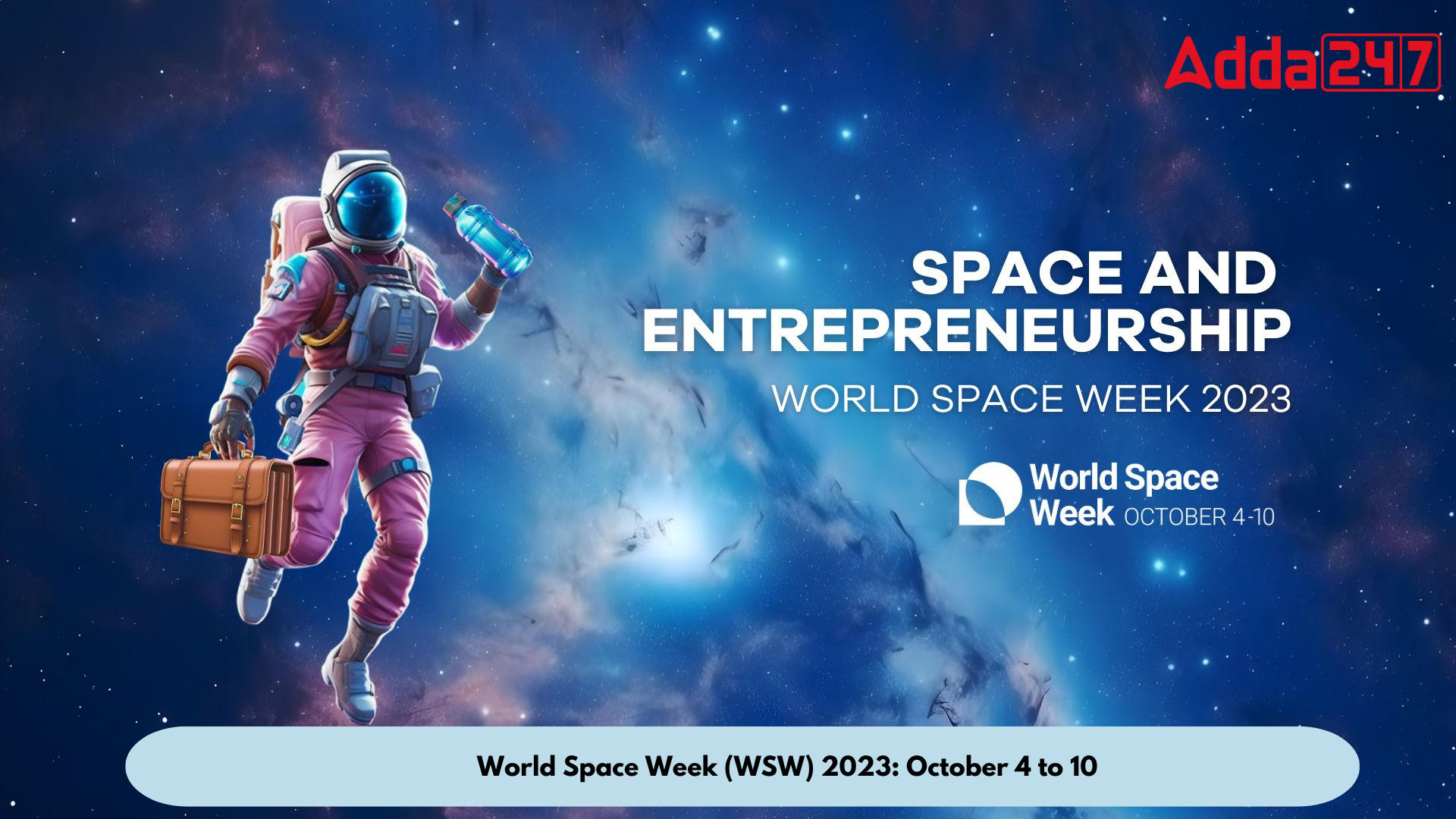 World Space Week (WSW) is a global celebration that highlights the significance of space science and technology in enhancing human life. Established in 1999 by the United Nations General Assembly, this annual event takes place from October 4 to 10.
The choice of October 4 as the starting date of WSW is a tribute to the day when the Soviet Union launched Sputnik 1, the first human-made Earth satellite, marking the beginning of the Space Age and the first Space Race.
The theme for World Space Week 2023 is "Space and Entrepreneurship." This theme underscores the evolving landscape of the commercial space industry and its growing influence.
Summits and Conferences News
13.Ministry of MSME's 'Shramdaan Event' for a 'Garbage-Free India'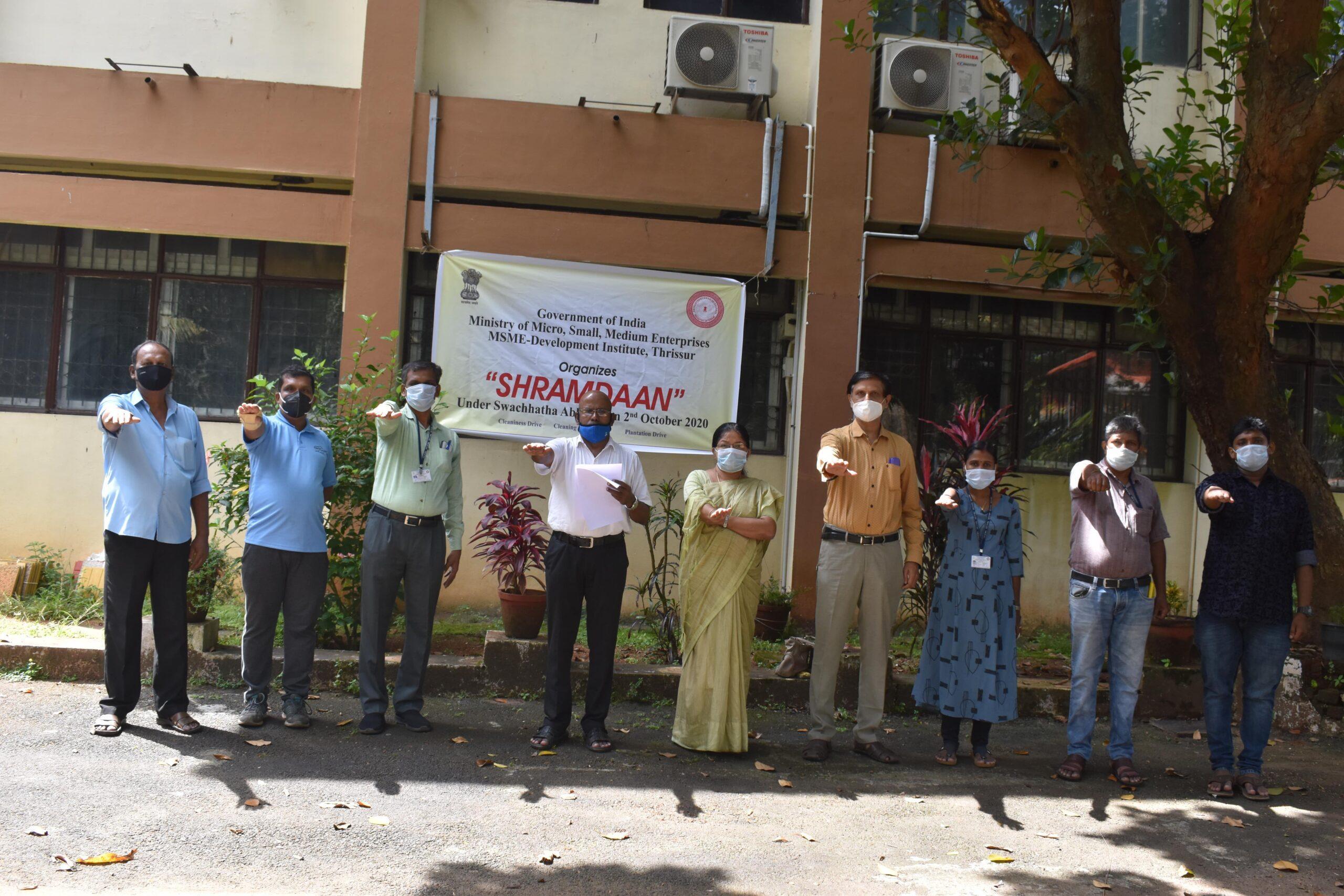 On 1st October 2023, the Ministry of Micro, Small and Medium Enterprises (MSME) took a significant step towards realizing the vision of a "Garbage Free India." Aligning with the national initiative championed by the Hon'ble Prime Minister, a unique event titled 'Shramdaan' was organized by the Ministry.
Shramdaan' epitomized a united and concerted effort. Participants from the Ministry of MSME, including its diverse range of organizations and field offices scattered across the country, actively participated. This collective engagement amplified the impact of the cleanliness drive.
"Garbage Free India" The focal theme of 'Shramdaan' revolved around the concept of "Garbage Free India." Emphasizing the importance of cleanliness, the event sought to engage citizens in proactive measures for a cleaner and healthier nation.
Appointments News
14.Vice Admiral Tarun Sobti Assumes Charge as Deputy Chief of the Naval Staff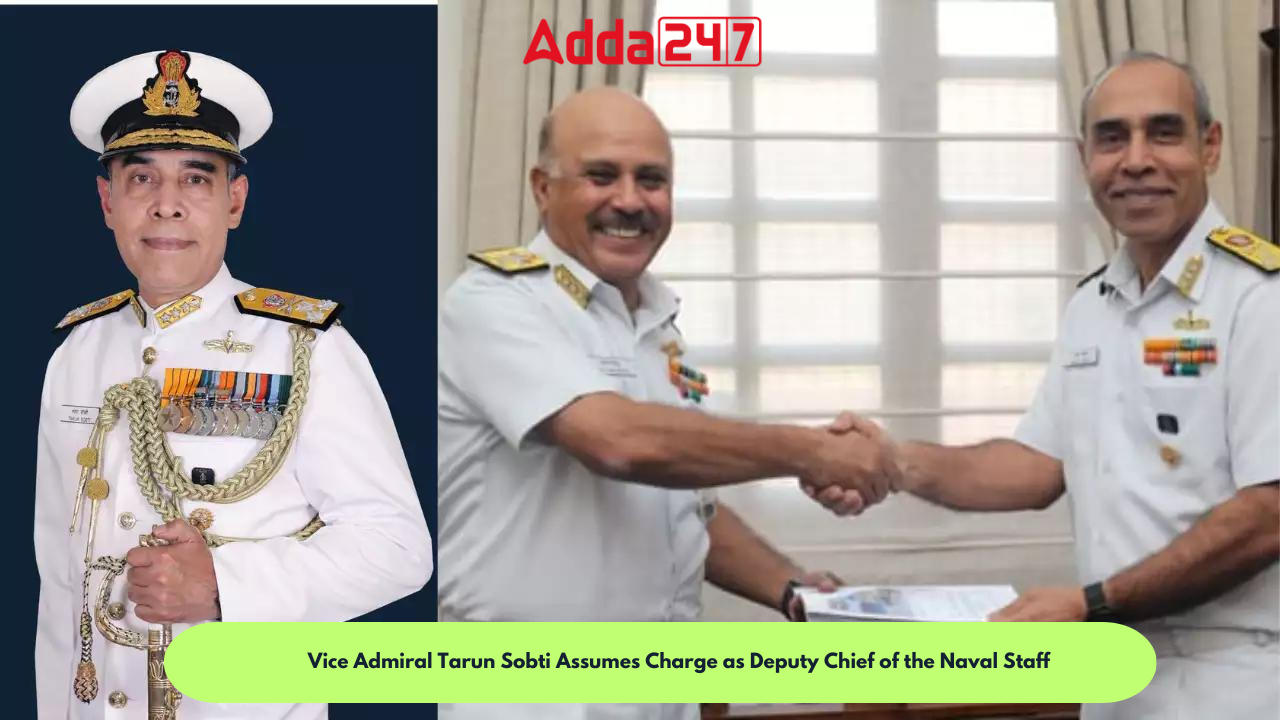 Vice Admiral Tarun Sobti, AVSM, VSM, took over as the Deputy Chief of the Naval Staff, marking a significant transition in the leadership of the Indian Navy. With a distinguished career spanning over 35 years, Vice Admiral Tarun Sobti brings a wealth of experience and expertise to his new role.
Vice Admiral Tarun Sobti was commissioned into the Indian Navy on July 1, 1988, embarking on a journey that would see him become a distinguished leader in the maritime domain. He specialized in Navigation and Direction, a critical aspect of naval operations.
Vice Admiral Tarun Sobti's tenure as a Flag Officer included commanding several crucial naval assets, including: INS Nishank (Missile Boat),  INS Kora (Missile Corvette) and INS Kolkata (Guided Missile Destroyer).
Awards News
15.Nobel Prize in Physics 2023 awarded to Pierre Agostini, Ferenc Krausz and Anne L'Huillier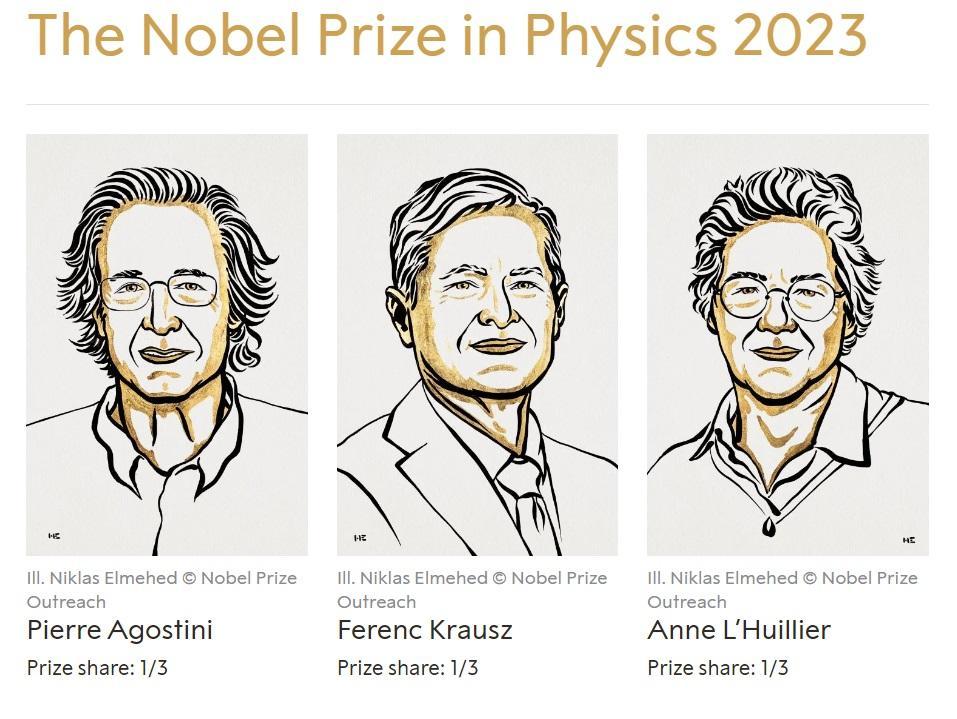 This year Nobel Laureates in Physics 2023, Pierre Agostini, Ferenc Krausz and Anne L'Huillier were recognised "for experimental methods that generate attosecond pulses of light for the study of electron dynamics in matter".
Pierre Agostini, Ferenc Krausz and Anne L'Huillier have demonstrated a way to create extremely short pulses of light that can be used to measure the rapid processes in which electrons move or change energy.
The Nobel Prize in Physics is awarded by the Royal Swedish Academy of Sciences, Stockholm, Sweden. The Nobel Prize in Physics has been awarded 116 times to 222 Nobel Prize laureates between 1901 and 2022. John Bardeen is the only laureate who has been awarded the Nobel Prize in Physics twice, in 1956 and 1972. This means that a total of 221 individuals have received the Nobel Prize in Physics. Click on the links to get more information.
16.Sudha Murty, the First Woman to get Global Indian Award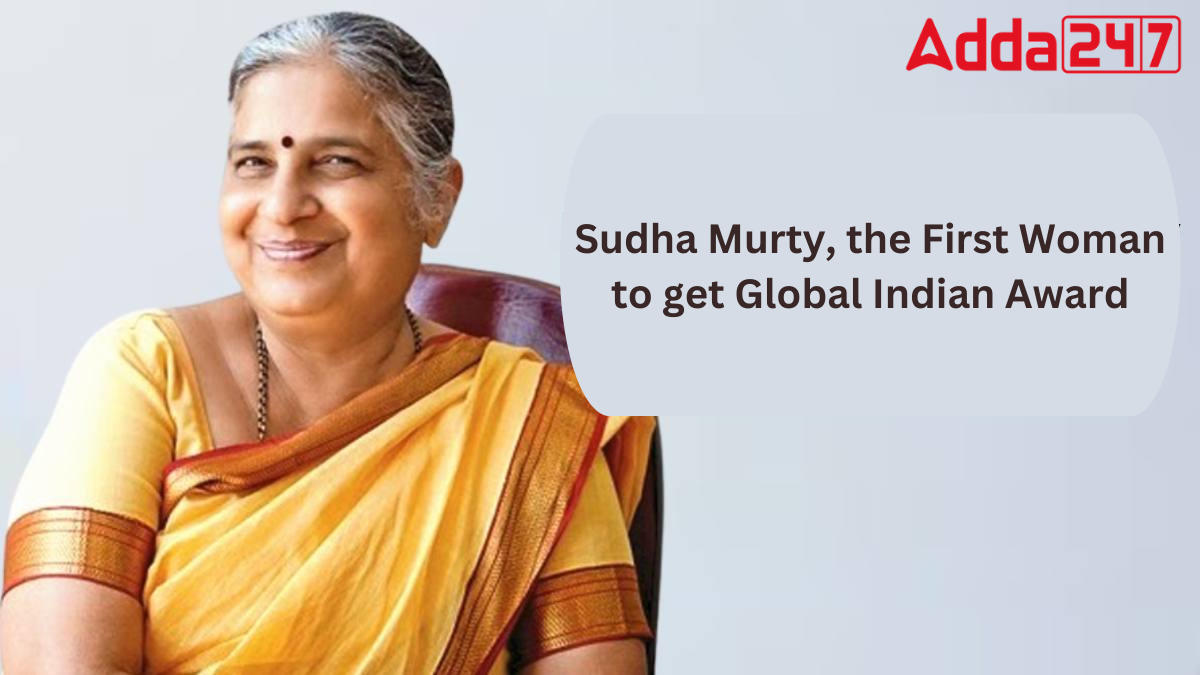 Renowned author, philanthropist and the wife of Infosys co-founder N.R. Narayana Murthy, Sudha Murthy, was honored with the prestigious Global Indian Award by the Canada India Foundation (CIF) at a grand Indo-Canadian gala in Toronto.
The award, which carries a value of $50,000, is presented annually to an outstanding Indian personality who has left an indelible mark in their respective field. Sudha Murty's exceptional contributions to literature, philanthropy and her dedication to giving back to society made her a fitting recipient for this esteemed award.
In a touching and generous gesture, Sudha Murthy donated $50,000 award money to The Field Institute at the University of Toronto. The institute is renowned internationally for its efforts in strengthening collaborations, innovation and learning in mathematics and various other disciplines.
Sports News
17.Indian men's football team wins SAFF Under-19 Championship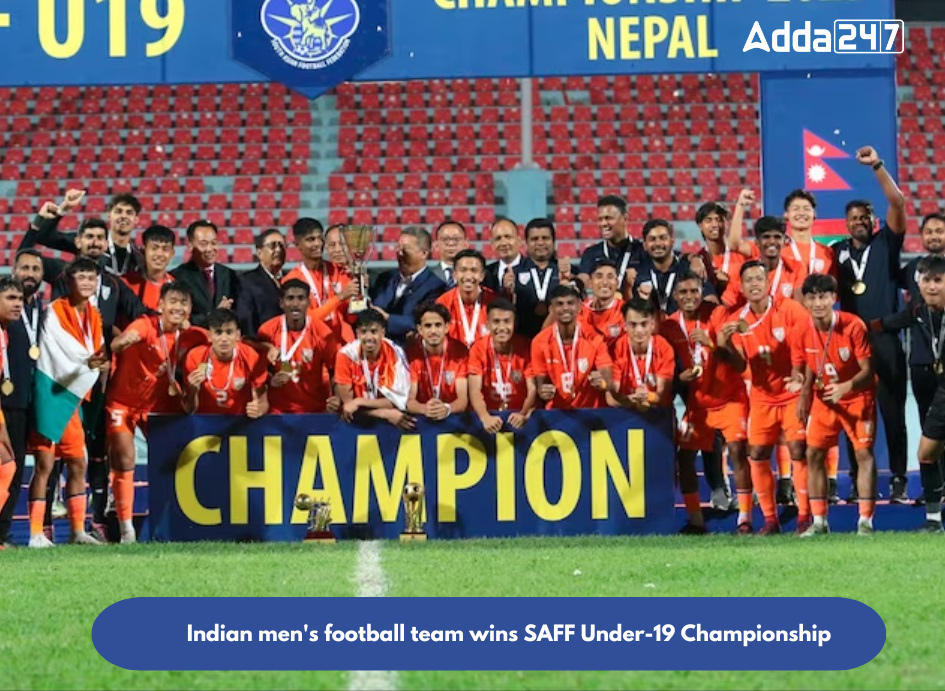 India won the South Asian Football Federation (SAFF) Under-19 Championship after defeating Pakistan 3-0 in a dominating display in the finals at the Dashrath Rangasala Stadium in Kathmandu, Nepal. It was India's eighth youth title in the SAFF championships, a clear testimony of their regional supremacy.
Most Valuable Player was Manglenthang Kipgen (IND). Best Goalkeeper was Lionel Daryl Rymmei (IND). Top Scorers of the Tournament (all 3 goals) are:
Gwgwmsar Goyary (IND)
Jigme Namgyal (BHU)
Samir Tamang (NEP)
18.Ajay Jadeja Appointed As Mentor For Afghanistan Cricket Team In ICC Cricket World Cup 2023
On Monday, the Afghanistan Cricket Board (ACB) appointed former India captain Ajay Jadeja as the team mentor for the upcoming ODI World Cup, scheduled to be held in India from October 5 to November 19.
Ajay Jadeja, a former Indian captain and middle-order batter, has a distinguished cricketing career to his name. He played 15 Test matches for India from 1992 to 2000, amassing 576 runs at an impressive average of 26.18, with four half-centuries to his name, and a highest score of 96. He has been an integral part of 111 First-Class matches and 291 List A games, showcasing his versatility and proficiency across different formats of the game
Ajay Jadeja's new role as the mentor of the Afghanistan National Cricket Team for the ICC Men's Cricket World Cup 2023 signifies the trust and expectations placed upon him by the team management. His extensive experience, both as a player and as a coach, makes him a valuable addition to the Afghan cricket setup.
Science & Technology News
19.24 Agri Startups Recommended For Support From Pool of Rs 20 cr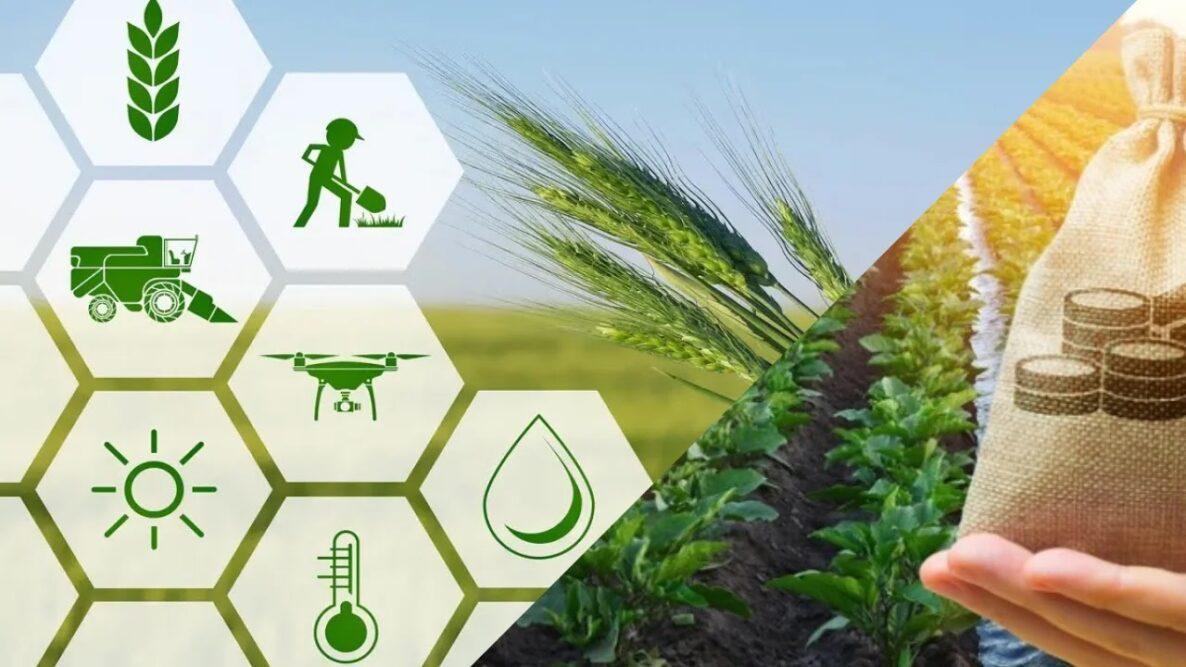 In a significant boost to the agri-tech sector, experts have recommended 24 start-ups for technical and financial support from a dedicated fund of Rs 20 crore. This transformative initiative was announced during the ATMAN (Agri sTartup deMo And funding) 2023 program.
ATMAN (Agri sTartup deMo And funding) 2023 program was organized by the Department of Science and Technology (DST) in collaboration with four Technology Innovation Hubs. These hubs, established under the National Mission on Inter-disciplinary Cyber-Physical Systems (NM-ICPS) at prominent Indian Institutes of Technology (IITs), played a crucial role in identifying and nurturing these promising agri-start-ups.
A total of 55 start-ups participated in the ATMAN 2023 program, presenting their innovative solutions across five panels. These panels were dedicated to precision farming, agro IoT, agri 4.0, mechanization, automation, market intelligence, yield prediction, farm advisory, and communication. The expert jury, after careful evaluation, identified and recommended 24 start-ups as potential beneficiaries of the Rs 20 Crore fund.
Important Current Affairs of 3 October 2023
Get all the International, National, Sports, Economy, latest schemes and appointments and current affairs updates with Adda247 Headlines of the day. Adda247 headlines of the day brings you the best accumulation of the daily updates. Stay updated with us!