Read the most important current affairs of 4 September 2023. Today Current Affairs covers the headlines on Uday Kotak, Principal DG Of Akashvani, National Teachers' Day 2023, Mohun Bagan SG, Max Verstappen,  International Day of Charity.

Top 17 Current Affairs and News Headlines of 4 September 2023
National News
1.President to inaugurate 12-foot Mahatma Gandhi statue, 'Gandhi Vatika' near Rajghat
President Droupadi Murmu will inaugurate a 12-foot statue of Mahatma Gandhi and a 'Gandhi Vatika' near Rajghat on September 4.

This initiative, organized by the Gandhi Smriti and Darshan Samiti, carries immense significance as it coincides with India's celebration of 75 years of independence and its tenure as the G20 presidency.
The statue of Mahatma Gandhi, towering at 12 feet, will be unveiled at the entrance of the 45-acre Gandhi Darshan complex. This complex is located near the memorial of Mahatma Gandhi at Rajghat, where the revered leader was cremated. The statue serves as a poignant tribute to the Father of the Nation, who played a pivotal role in India's struggle for independence through non-violent means.
2.Law Minister launches Tele-Law 2.0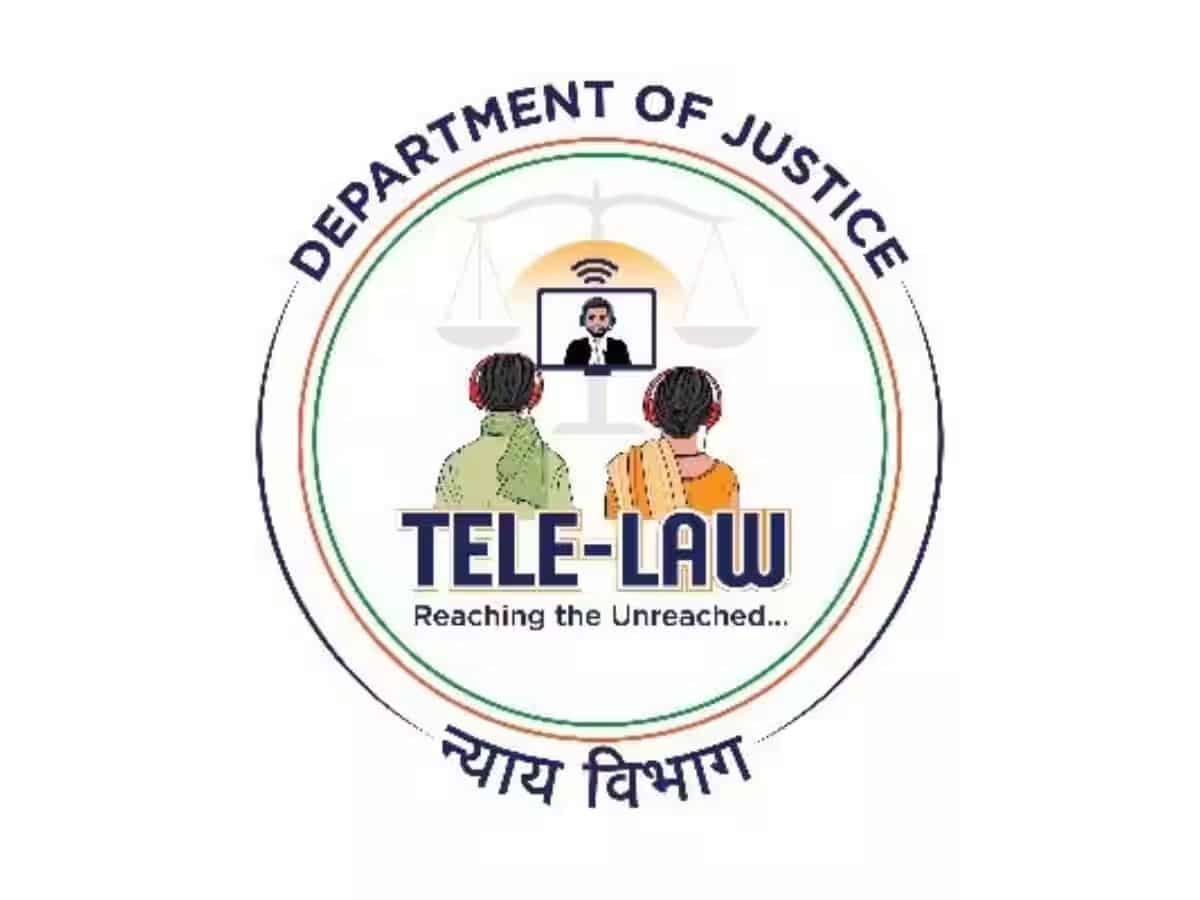 In a significant stride towards achieving this goal, the Union Minister of Law and Justice recently launched Tele-Law 2.0, a revamped version of the Tele-Law program.
This initiative, operating under the DISHA Scheme by the Department of Justice, Ministry of Law & Justice, aims to provide free legal aid to the rural and marginalized sections of society through video conferencing.
Tele-Law is an initiative launched by the Government of India to provide legal assistance and advice to citizens, especially those residing in rural and remote areas, who have limited access to legal services. The initiative utilizes technology to bridge the gap between citizens and legal professionals, making legal aid accessible to all.
3.NCERT Gets Deemed University Status: Education Minister
Union Education Minister Dharmendra Pradhan announced on September 1 that The National Council of Educational Research and Training (NCERT) has been conferred with the status of a deemed university.
This momentous announcement was made during an event commemorating the 63rd foundation day of NCERT in the national capital.
The decision to grant NCERT the esteemed status of a deemed university marks a watershed moment in the evolution of educational institutions in India. This move recognizes the exceptional contributions of NCERT to the field of education and underscores its commitment to excellence.
State News
4.Uttarakhand CM Releases Logo, Website Of Global Investors Summit In Dehradun
Pushkar Singh Dhami, the Chief Minister of Uttarakhand, inaugurated the logo and website for the Investor Global Summit set to take place in Dehradun on December 8-9, 2023. This summit is poised to explore investment opportunities across a wide range of sectors and holds the potential to usher in a significant transformation in the state's economic landscape.
The two-day summit, slated for December 8-9, aims to achieve an ambitious target of attracting investments worth ₹2.5 lakh crore across various sectors. CM Dhami expressed his confidence in the event's ability to draw investments into vital sectors such as tourism and wellness, agriculture and horticulture, health, and education.
5.Telangana Grabs India's First Gorilla Glass Factory

Corning Inc. is gearing up to establish its cutting-edge Gorilla Glass manufacturing facility in Telangana. The proposed manufacturing unit will specialize in producing cover glass for leading players in the smartphone market.
The ambitious project is set to become a reality with a proposed investment of Rs. 934 crore. Moreover, it promises to create employment opportunities for over 800 individuals, thereby contributing significantly to the local economy.
Headquartered in New York, Corning Inc. is a Fortune 500 materials science company with a rich legacy spanning over 172 years. The company has been at the forefront of innovation, with expertise in glass science, ceramics science, and optical physics.
Business News
6.Bajaj Auto's Subsidiary Receives RBI Approval for NBFC Operations
Bajaj Auto's subsidiary, Bajaj Auto Consumer Finance, has received regulatory approval from the Reserve Bank of India (RBI) to commence its non-banking financial institution (NBFC) operations.
The certificate of registration from RBI, permitting Bajaj Auto Consumer Finance to operate as an NBFC, was issued on August 31, 2023, and marked a pivotal moment for the company.
Bajaj Auto had previously announced the establishment of Bajaj Auto Consumer Finance, a wholly-owned subsidiary, in 2021. The subsidiary's primary mission is to provide financing exclusively for products manufactured by Bajaj Auto.
Summits and Conferences News
7.G20 Summit 2023 in Delhi
The G20 Summit 2023 is scheduled to take place on September 9th and 10th, spanning two days in the capital city, Delhi. The summit will be held at the prestigious 'Bharat Mandappam,' which is located within the ITPO Convention Centre in New Delhi's Pragati Maidan.
The theme for the G20 Summit 2023 is "Vasudhaiva Kutumbakam," which translates to "One Earth, One Family, One Future." This theme emphasizes global unity and interconnectedness and highlights the importance of environmentally sustainable choices.
The summit has a comprehensive schedule that includes various meetings leading up to and during the event. These meetings aim to foster cooperation and understanding among participating nations.
Appointments News
8.Uday Kotak Resigns As Kotak Mahindra Bank MD & CEO, Dipak Gupta Takes Interim Charge

Uday Kotak has formally resigned from his position as the Managing Director and Chief Executive Officer of Kotak Mahindra Bank, with the change taking effect from September 1st. 2023. However, he will continue to play a vital role as a non-executive director within the organization until his tenure concludes on December 31, 2023.
Dipak Gupta, the joint managing director of Kotak Mahindra Bank, will take on the responsibilities of the Managing Director and CEO on an interim basis. This transition is subject to approval from the Reserve Bank of India (RBI) and the members of the bank. It reflects the bank's commitment to maintaining stability and continuity in its leadership.
Kotak Mahindra Bank Limited is a prominent Indian financial institution based in Mumbai. It provides a wide range of financial services and products including personal finance, investment banking, life insurance, and wealth management. Notably, Kotak Mahindra Bank ranks as the third-largest private sector bank in India in terms of market capitalization, following HDFC Bank and ICICI Bank.
9.Dr. Vasudha Gupta Assumes Charge As Principal DG Of Akashvani
Dr. Vasudha Gupta, a seasoned Senior Indian Information Service officer, has taken charge as the Principal Director General of Akashvani and News Services Division. This appointment comes after her commendable tenure as Director General at Akashvani, where she played a pivotal role in revitalizing the iconic broadcasting institution.
With over 33 years of dedicated service in the Ministry of Information and Broadcasting, including her tenure as Director General of the Press Information Bureau (PIB), Dr. Vasudha Gupta brings a wealth of experience and expertise to her new role.
Dr. Vasudha Gupta holds a Ph.D. in Finance from the Indian Institute of Technology, Delhi. Over the past year, Dr. Gupta has been instrumental in the rejuvenation of Akashvani. Her academic achievements have contributed to her ability to introduce social media platforms in regional languages through Akashvani, a significant step in making information more accessible to diverse audiences.
Sports News
10.Max Verstappen wins Italian Grand Prix 2023
Max Verstappen has won the Italian Grand Prix and sets a new record for the most consecutive wins in Formula 1 history with 10.
Here are the full results:


| Pos. | Driver | Team | Time |
| --- | --- | --- | --- |
| 1 | Max Verstappen | Red Bull | LAP 51 |
| 2 | Sergio Pérez | Red Bull | +6.064 |
| 3 | Carlos Sainz | Ferrari | +11.193 |
| 4 | Charles Leclerc | Ferrari | +11.377 |
| 5 | George Russell | Mercedes | +23.028 |
| 6 | Lewis Hamilton | Mercedes | +42.679 |
| 7 | Alexander Albon | Williams | +45.106 |
| 8 | Lando Norris | McLaren | +45.449 |
| 9 | Fernando Alonso | Aston Martin | +46.294 |
| 10 | Valtteri Bottas | Alfa Romeo | +64.056 |
11.Mohun Bagan SG defeats East Bengal 1-0 at Durand Cup finals
Mohun Bagan Super Giant beat East Bengal (1-0) to win the Durand Cup 2023 trophy at the Salt Lake Stadium in Kolkata, West Bengal. With this victory, Mohun Bagan SG became the first team in Durand Cup history to win 17 titles.
With 16 titles, East Bengal are the second-most successful team in the Durand Cup. With this victory, Mohun Bagan SG became the first team in Durand Cup history to win 17 titles. With 16 titles, East Bengal are the second-most successful team in the Durand Cup.
Important Days News
12.National Teachers' Day 2023: Date, History & Significance
National Teachers' Day in India is celebrated on September 5th every year. It is a day to honor and celebrate the contributions of teachers to society. The day is also observed as a tribute to the memory of Dr. Sarvepalli Radhakrishnan, the second President of India from 1962 to 1967.
Dr. Radhakrishnan was a scholar, philosopher, and teacher. He was also a strong advocate for education and believed that teachers played a vital role in shaping the future of the nation. In 1962, when his students asked him to celebrate his birthday, he requested that they instead observe September 5th as Teachers' Day. This year National Teacher's Day 2023 is celebrated on Monday.
13.International Day of Charity observed on 5th September
The International Day of Charity is celebrated on September 5 to commemorate the day of passing away of great missionary Mother Teresa.
The day aims to raise awareness and provide a common platform for charity related activities all over the world for individuals, charitable, philanthropic and volunteer organizations. It is day of global observance and is observed on annual basis.
Mother Teresa, a renowned nun and missionary, was born as Anjeze Gonxhe Bojaxhiu in Skopje, North Macedonia in on 26 August 1910. She spent her first eighteen years in Skopje after which she went to Ireland and then visited India in 1928 where she devoted herself to helping the poor and the needy.
Sports News
14.Hockey 5s Asia Cup 2023, India beat Pakistan
In Hockey, India beat Pakistan in penalty shootout in the final to win the inaugural Men's Hockey 5s Asia Cup 2023 in Salalah, Oman. The win also served as Asia's qualifying tournament for the FIH Men's Hockey5s World Cup Oman 2024. Subsequently, India qualified for the FIH Men's Hockey5s World Cup Oman 2024.
This is the first time in three meetings that India have beaten Pakistan in the Hockey 5s format. From 2-4 down in the second half, India took the game to the shootout after two goals from Mohammed Raheel. In the shootout, Pakistan missed all their chances while Maninder Singh hit the hammer in the coffin to score India's second goal in the shootout. Earlier in the evening, India thrashed Malaysia 10-4 in the semifinals.
Obituaries News
15.Former Zimbabwe captain Heath Streak Passes Away
Zimbabwe's former captain Heath Streak has passed away at the age of 49, following a long battle with colon and liver cancer. He was Born in Bulawayo, Streak, a cricketing legend, was particularly known for his prowess as a fast bowler. He held the distinction of being Zimbabwe's all-time leading wicket-taker in Test cricket, having taken 216 wickets at an average of 28.14.
Additionally, he scored 1990 runs at an average of 22.35 in Test matches. In One Day Internationals (ODIs), Streak claimed 239 wickets at an average of 29.82 and scored 2,943 runs at 28.29.
16.Piloo Reporter, The First Among Neutral Umpires, Passes Away
Piloo Reporter, a former international umpire, passed away on September 3 at a Thane hospital, Mumbai. He was 84 years old and had been dealing with cerebral contusions, leading to an extended period of bedridden illness.
In his long and illustrious career spanning 28 years, Piloo Reporter known for his jovial nature and vigorous style of signaling boundaries, stood in 14 Tests and 22 ODIs. His unique way of signaling boundaries earned him the affectionate nickname "PD" in the cricketing fraternity.
Piloo Reporter, along with another Indian umpire, V K Ramaswamy, achieved a historic milestone in 1986 when they became the first pair of neutral umpires in the world since 1912.
17.Tamil Actor and Comedian RS Shivaji passes away at 66 in Chennai
Popular actor and comedian RS Shivaji passed away at the age of 66. The talented artist took his last breathe on Saturday morning in Chennai, leaving behind a legacy of laughter and unforgettable performances.
RS Shivaji, born on 26th October 1956 to renowned actor and producer MR Santhanam and sibling to actor and director Santhana Bharati, was a familiar face in the film industry. His career was punctuated by remarkable collaborations with leading actors and directors, with a special association with the legendary Kamal Hassan.
Important Current Affairs of 4 September 2023
Get all the International, National, Sports, Economy, latest schemes and appointments and current affairs updates with Adda247 Headlines of the day. Adda247 headlines of the day brings you the best accumulation of the daily updates. Stay updated with us!