Read the most important current affairs of 7 November 2023. Today Current Affairs covers the headlines on 1st Global AI Safety Summit, India's Largest Cold Oil Production Facility, Grassroots Football award, National Cancer Awareness Day 2023.

Top 19 Current Affairs and News Headlines of 7 November 2023
National News
1.Bharat Botanics To Open India's Largest Cold Oil Production Facility In Gujarat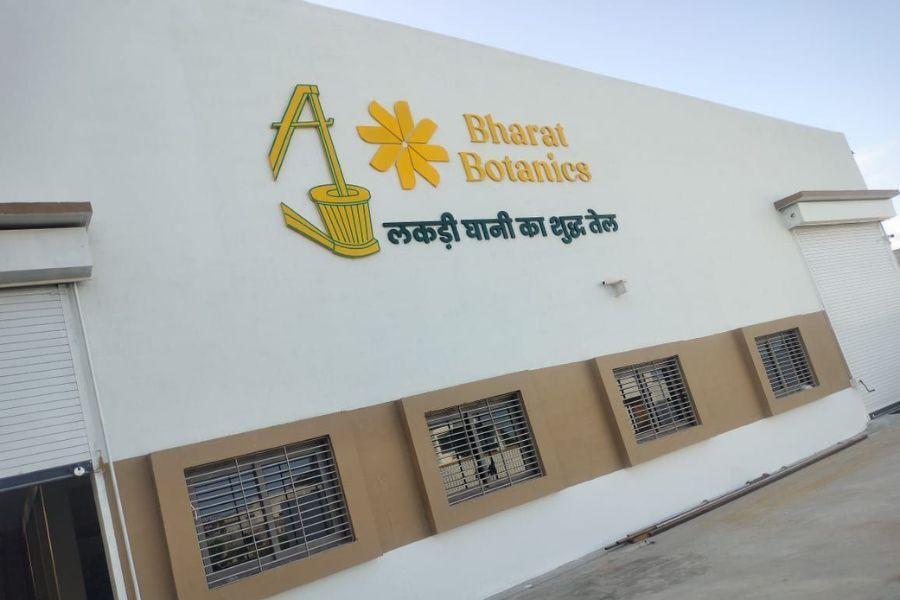 Recently, Bharat Botanics announced the opening of its cutting-edge wood-pressed Cold Oil processing facility in Gondal, Rajkot Gujarat.
This 16,000 square feet automated facility is one of its kind, promoting 100% hygiene and transparency.  This marks a significant step towards a healthier India, one that embraces natural, chemical-free edible oils.
Bharat Botanics is India's leading wood-pressed edible oil (B2C) brand, known for its pure, chemical-free, and natural oils. Their products are not just a symbol of Atmanirbharta; they are a testament to dedication to local communities, environmental responsibility, and fostering a culture of wellness.
2.Parshottam Rupala Inaugurated The Pavilion Of Department Of Animal Husbandry And Dairying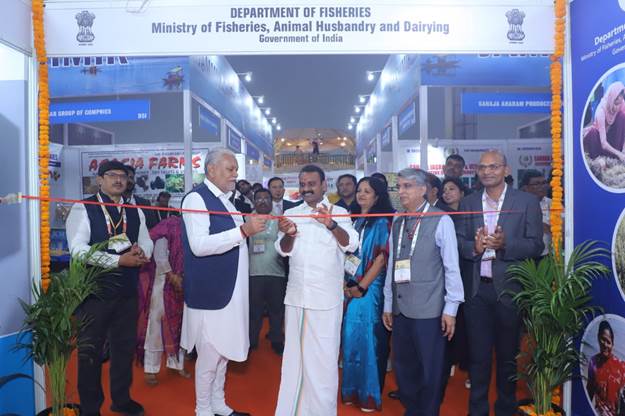 Minister for Fisheries, Animal Husbandry and Dairying, Shri Parshottam Rupala, inaugurated the Department of Animal Husbandry and Dairying's pavilion on the World Food India event 2023.
The Department of Animal Husbandry and Dairying's pavilion offers a comprehensive view of its major schemes, programs, new initiatives, and innovative technologies within the livestock and dairy sector.
With 20 stalls featuring a diverse range of participants, including the National Dairy Development Board, start-ups, and companies dedicated to animal husbandry and dairy, the pavilion was a testament to the sector's dynamism and evolution.
The pavilion's attractions included a unique "Selfie Point" and live demonstrations of various innovative products by start-ups and established companies. This interactive approach engaged visitors and allowed them to experience the sector's advancements firsthand.
International News
3.India and Bhutan Enhance Bilateral Ties with New Initiatives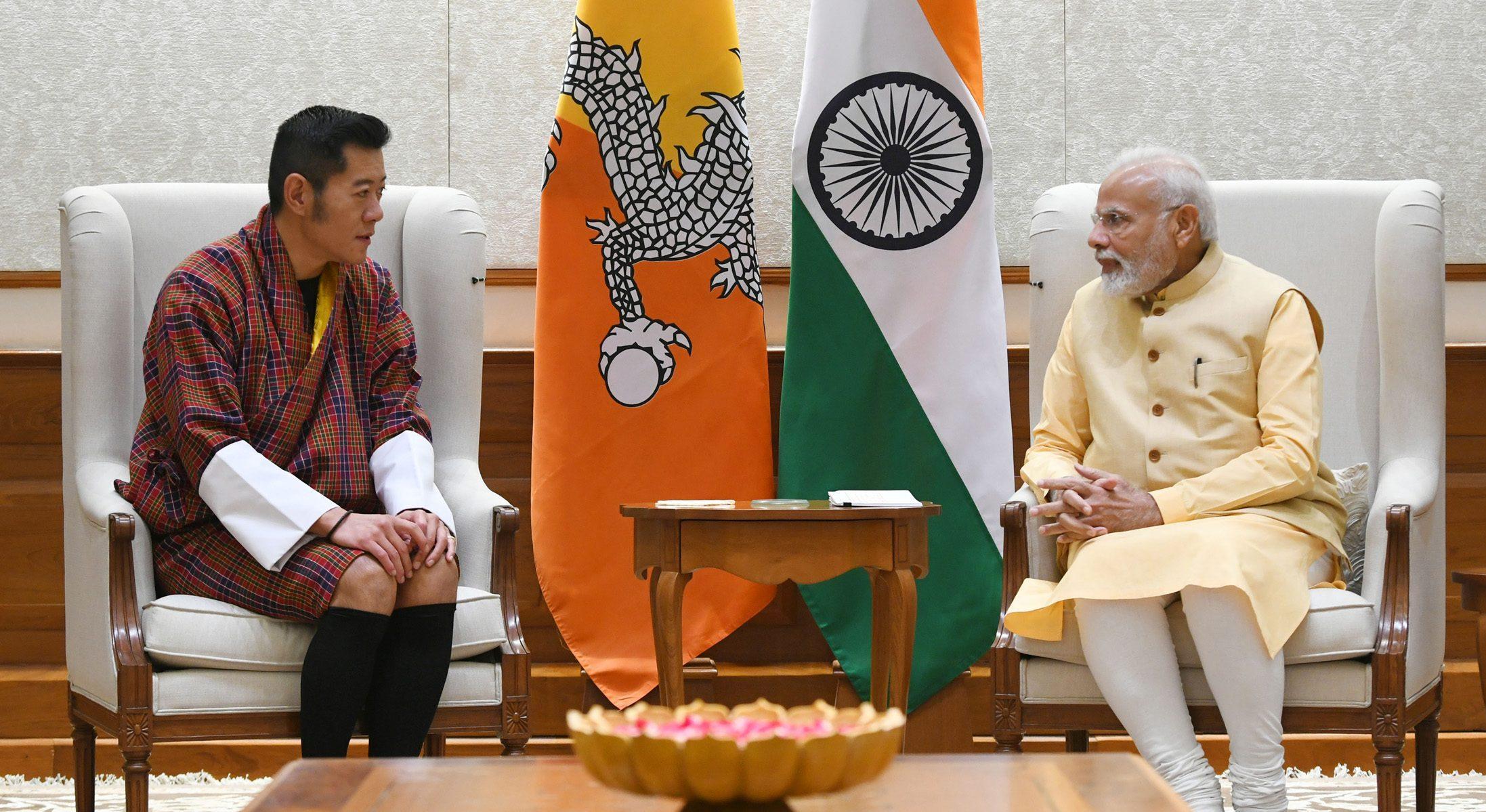 During a meeting between Prime Minister Narendra Modi and Bhutan King Jigme Khesar Namgyel Wangchuck, both countries discussed trade, technology, and cross-border connectivity.
The two nations have agreed to conduct a "final location survey" for a proposed rail link between Kokrajhar in Assam, India, and Gelephu in Bhutan, which is set to be built with Indian support.
India will support the upgrade of the existing land customs station at Dadgiri in Assam into an integrated check post to facilitate trade. Facilities at Gelephu on the Bhutanese side will be developed to further bolster trade infrastructure.
4.IIT Madras Sets Its First International Campus On Zanzibar Island In Tanzania
IIT Madras has become the first Indian Institute of Technology to establish an international campus on the picturesque Zanzibar Island in East Africa.
To kickstart its operations, the IIT Madras Zanzibar Campus is offering Bachelor of Science (BS) and Master of Technology (MTech) programs, with a focus on Data Science and Artificial Intelligence (AI).
The courses offered at IITM Zanzibar are open to students of all nationalities, including Indians. This openness encourages a diverse learning environment that fosters global perspectives and cross-cultural collaboration.
Economy News
5.Fitch Raises India's Mid-Term GDP Forecast to 6.2%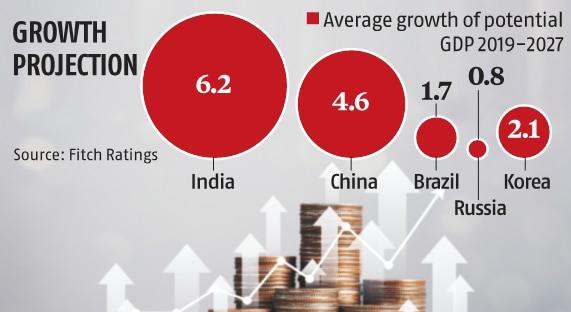 In a recent development, Fitch, the renowned rating agency, has upgraded India's mid-term GDP growth forecast to 6.2%. This favorable revision has implications for India's economic outlook, as well as the emerging markets globally.
Fitch's upgrade of India's gross domestic product (GDP) mid-term growth forecast is a significant move. The agency has increased the projection by 70 basis points, raising it to 6.2% from the previous estimate of 5.5%.
Looking ahead, Fitch's projections for India's economic growth in 2023-24 indicate an expectation of 6.3% growth. This suggests continued optimism in the country's economic prospects.
Banking News
6.RBI Announces Phased Discontinuation of Incremental Cash Reserve Ratio (I-CRR)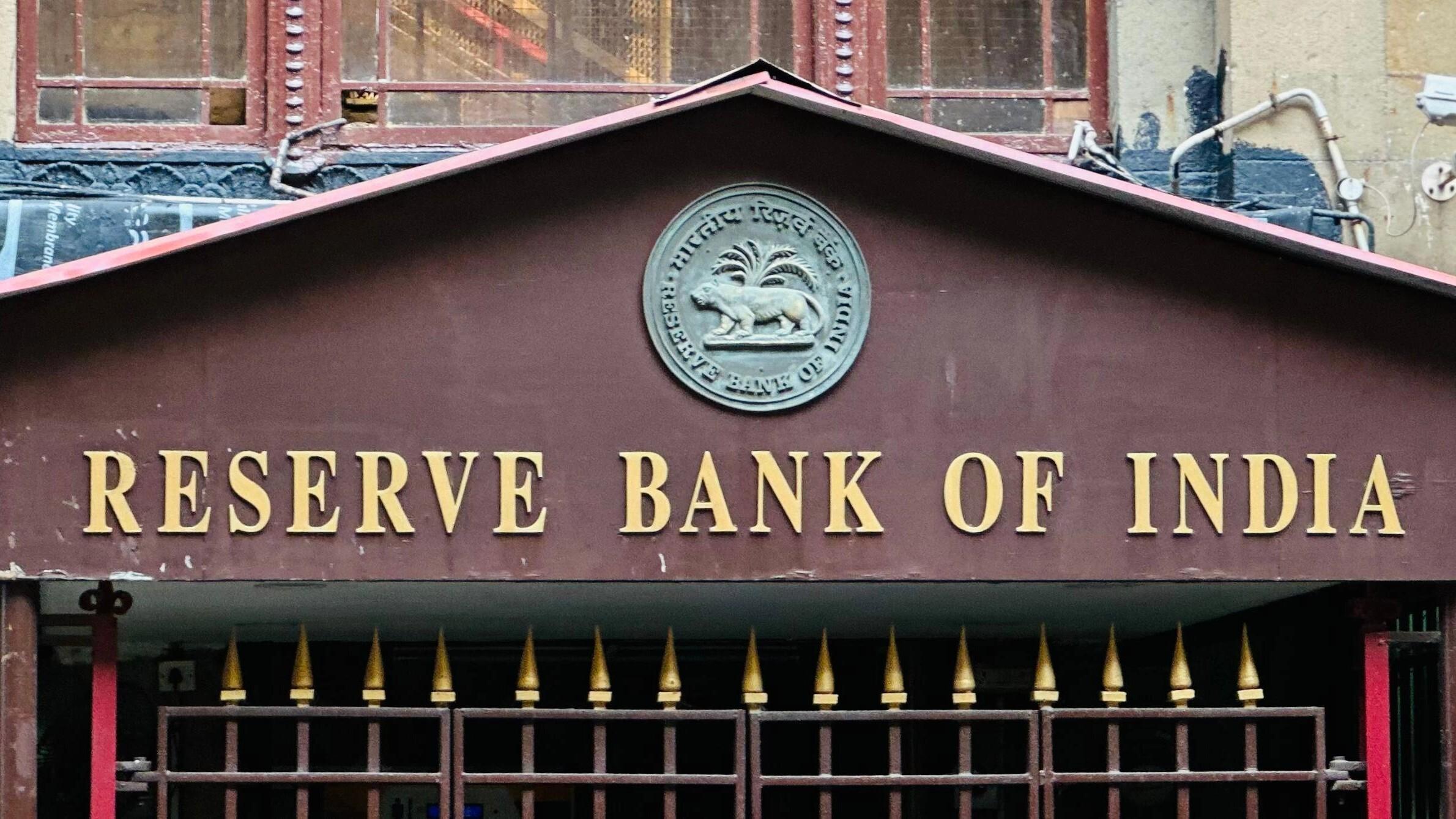 The Reserve Bank of India (RBI) has unveiled a plan to gradually discontinue the Incremental Cash Reserve Ratio (I-CRR) in response to evolving liquidity conditions to ensure that the financial system remains stable and money markets operate smoothly.
The RBI has outlined a phased release of the I-CRR funds. On September 9, 25% of the I-CRR will be released, followed by another 25% on September 23. The remaining 50% of the I-CRR will be released on October 7.
The RBI Governor, Shaktikanta Das, introduced the I-CRR, mandating all scheduled banks to maintain a 10% reserve ratio on the increase in their net demand and time liabilities (NDTL) between May 19, 2023, and July 28, 2023. The objective was to absorb surplus liquidity stemming from various factors, including the reintroduction of ₹2,000 notes into the banking system.
7.HSBC India Launches E-Bank Guarantees to Modernize Trade Finance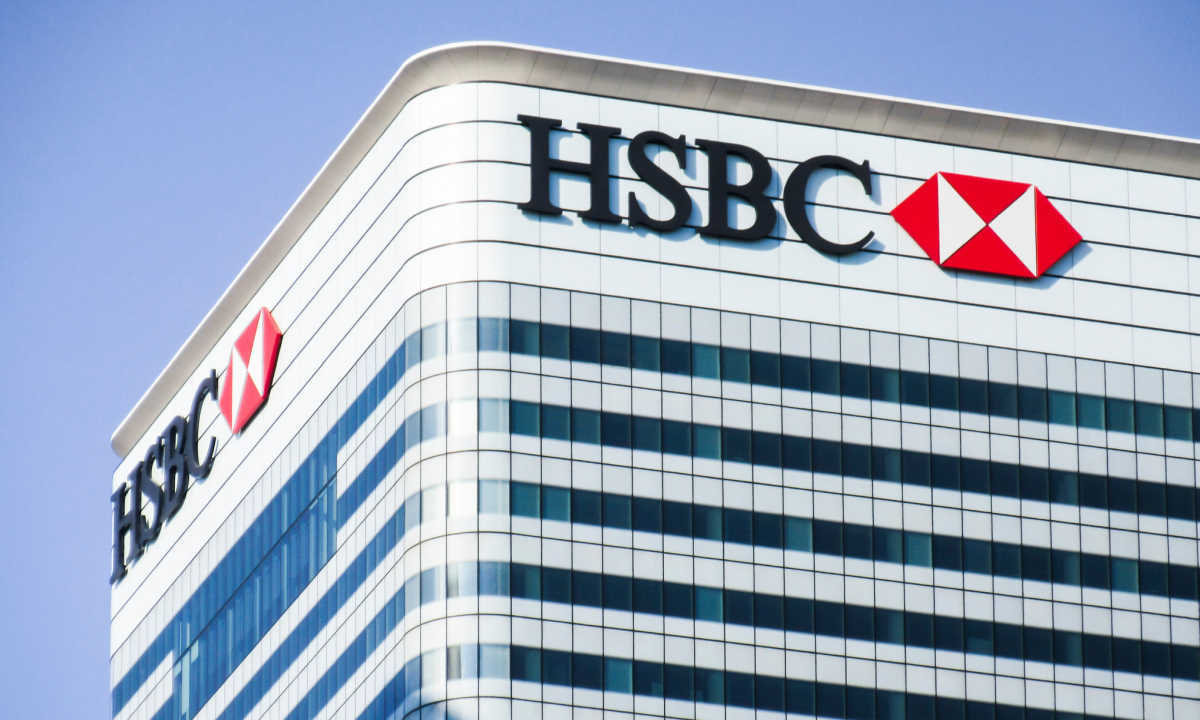 HSBC India, in collaboration with the National E-Governance Services Ltd (NeSL), has introduced electronic bank guarantee services. This digital solution is designed to replace the traditional and time-consuming paper-based bank guarantee system.
HSBC India's electronic bank guarantee services are accessible to both MSMEs (Micro, Small, and Medium Enterprises) and corporate clients. The primary goal of this initiative is to digitize the trade finance sector, thereby eliminating the need for paper-based bank guarantees.
To achieve a complete digital transformation, the process incorporates e-stamping and e-signing, making the issuance of guarantees a seamless digital experience. With the new digital system, applicants can instantly access their bank guarantee through the NeSL portal.
Business News
8.Mundra Becomes India's First Port To Handle 16.1 Million Tonnes Of Cargo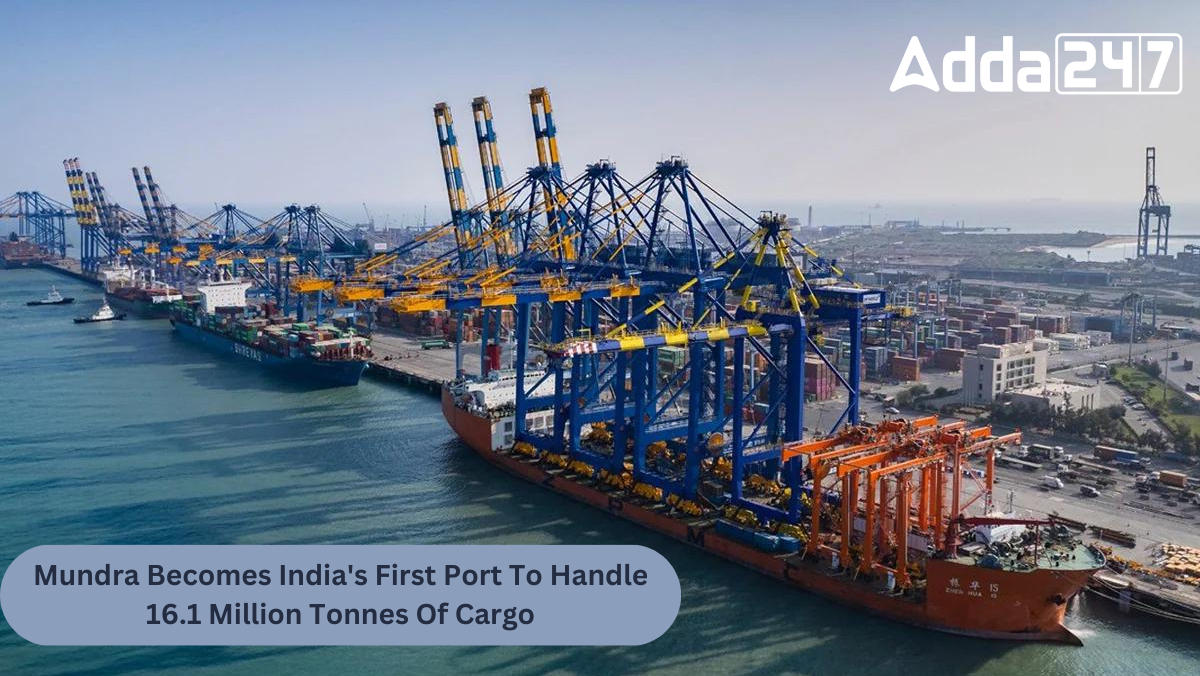 With its strategic location, superior infrastructure and consistent growth, Mudra Port, the flagship of Adani Ports and Special Economic Zone (APSEZ) Becomes India's First Port To Handle 16.1 Million Tonnes Of Cargo
Mundra Port's remarkable feat does not stop at just one record. It crossed the 100 MMT-mark in a mere 210 days, surpassing its previous record of 231 days from the previous year.
In addition to its rapid growth in cargo volume, the port also witnessed double-digit growth in containers, with a 10% increase and in liquids and gas, a 14% increase. This growth demonstrates its versatility and adaptability to handle various types of cargo efficiently.
9.IndiaFirst Life Becomes the First Life Insurance Company to Obtain GIFT City IFSC Registration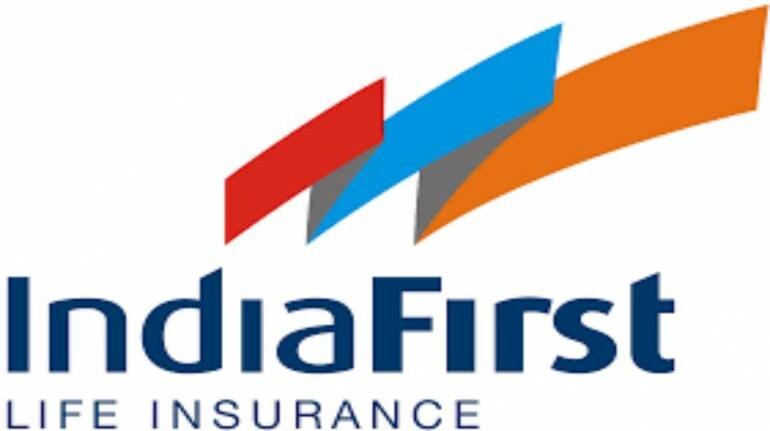 IndiaFirst Life, a Mumbai-based life insurance company, has achieved a significant milestone by becoming the first life insurance company to secure registration within the GIFT City International Financial Services Centre (IFSC).
This registration, which was granted following approvals from the Insurance Regulatory and Development Authority of India (IRDAI) in August 2023 and subsequent registration from the International Financial Services Centre Authority (IFSCA) in September 2023, positions IndiaFirst Life to expand its services beyond the borders of India.
Gujarat International Finance Tec (GIFT) City serves as the sole entity in India operating as an International Financial Services Centre (IFSC), functioning akin to a special economic zone tailored for financial services. This strategic location opens up new possibilities for IndiaFirst Life in the international financial landscape.
Ranks & Reports News
10.India Among Top Countries With High Income And Wealth Inequality: UNDP Report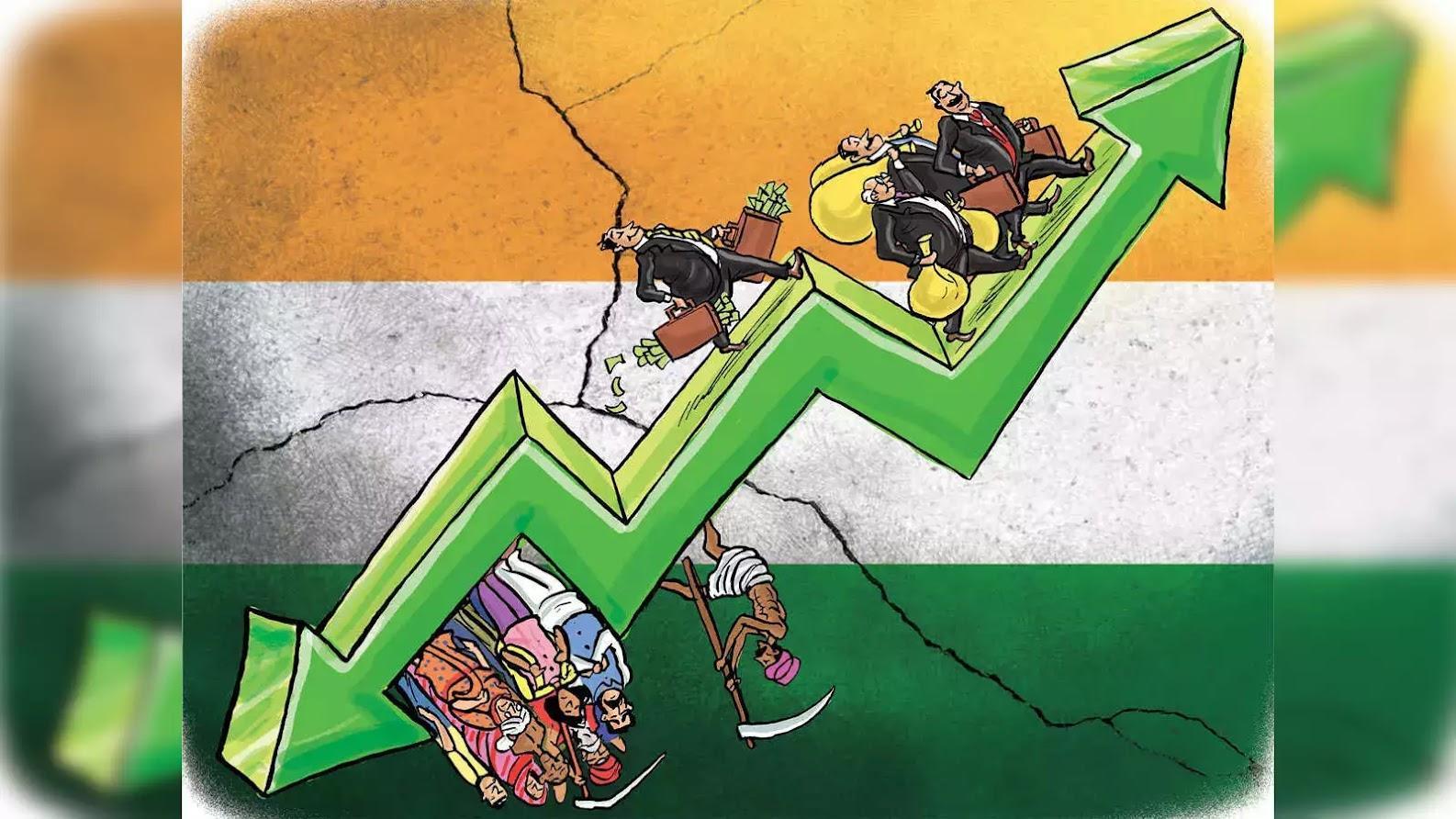 The United Nations Development Programme (UNDP) recently released the 2024 Asia-Pacific Human Development Report titled 'Making our Future: New Directions for Human Development in Asia and the Pacific.'
The report underscores a troubling trend of rising wealth inequality, particularly in the post-2000 period, highlighting a skewed income distribution. The report highlights gender disparities in the labor force, with women constituting only 23 percent of it.
One of the report's positive findings is that between 2015-16 and 2019-21, the share of India's population living in multidimensional poverty fell from 25 to 15 percent. However, the report also points out that poverty remains concentrated in certain states that are home to 45 percent of India's population but contain 62 percent of its poor.
Important Days News
11.National Cancer Awareness Day 2023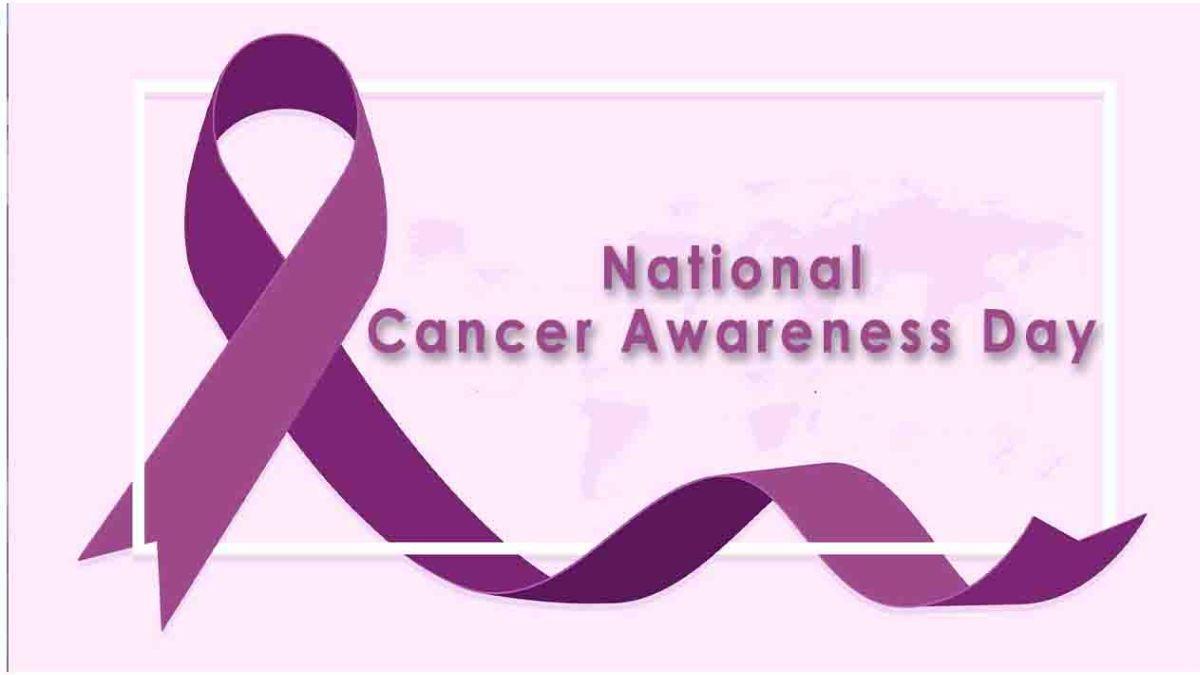 National Cancer Awareness Day is an annual observance in India, held on November 7th, aimed at raising public awareness about the importance of early cancer detection, prevention strategies, and the critical aspects of cancer treatment.
This significant day was first initiated in 2014, underscoring the gravity of the cancer epidemic and the urgent need to address it. With its emphasis on early detection, prevention, and treatment, this observance plays a crucial role in galvanizing society to combat this life-threatening disease.
Summits & Conferences News
12.1st Global AI Safety Summit Concludes in UK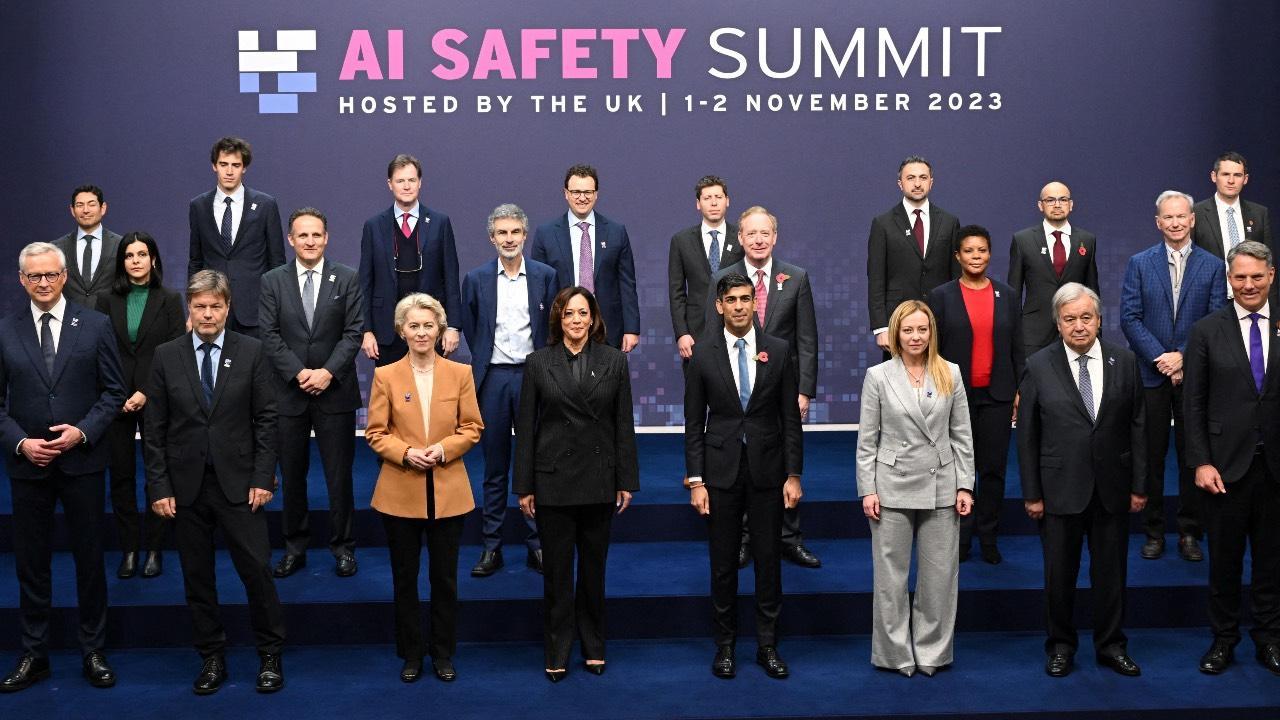 The AI Safety Summit 2023, hosted at Bletchley Park, Buckinghamshire, on November 1 and 2, marked a significant global event driven by the vision of British Prime Minister Rishi Sunak.
The central focus was to assess the risks associated with cutting-edge AI models and formulate strategies for policymakers and stakeholders to enhance AI safety for the public good.
A primary focus of the AI Safety Summit was to establish global coordination and standards in the realm of AI safety. This led to the historic signing of the "Bletchley Declaration" by 28 countries, including global heavyweights like the US, UK, and China.
This declaration outlines plans for increased transparency from AI developers concerning safety practices and encourages scientific collaboration to better understand AI's potential risks.
Awards News
13.AIFF wins AFC President's Recognition Bronze award for Grassroots Football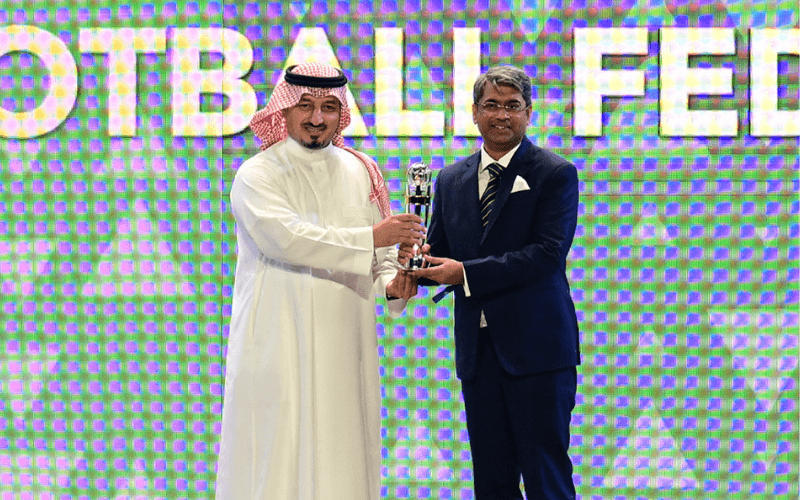 All India Football Federation has secured its second Grassroots Football award, with the previous one being earned in 2014. The accomplishment reflects AIFF's commitment to promoting football at the grassroots level, characterised by several innovative initiatives.
Numerous special projects have been initiated as part of this endeavour, including the AIFF Blue Cubs programme, Blue Cubs Coaching Courses, Blue Cubs Leagues, Blue Cubs Football Schools, AIFF Grassroots Awards, AIFF Institutional League for Non-Professional Entities, AIFF Project Diamond and several other projects at the grassroots level.
Some other winners are:

| Award | Winner |
| --- | --- |
| AFC Diamond of Asia | Saoud Al Mohannadi of Qatar (posthumous) |
| AFC Player of the Year | Salem Al Dawsari (Al Hilal SFC and KSA) |
| AFC Asian International Player of the Year | Kim Min-jae (Fenerbahce/SSC Napoli/FC Bayern Munchen and KOR) |
| AFC Youth Player of the Year (Men's) | Kuryu Matsuki (Aomori Yamada High School/FC Tokyo and JPN) |
Appointments News
14.Heeralal Samariya Appointed as the New Chief Information Commissioner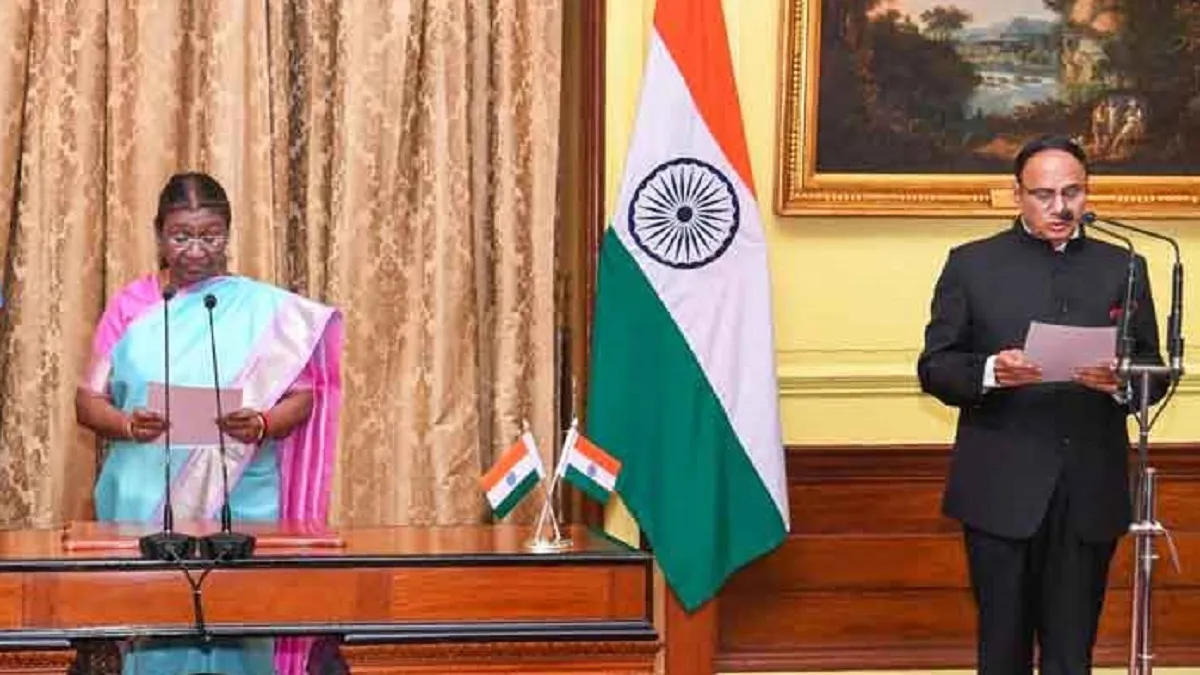 In an official announcement dated November 6, 2023, Shri Heeralal Samariya was appointed as the Chief Information Commissioner in the Central Information Commission. He formally assumed his new role on the same day.
A swearing-in ceremony was held in the Central Information Commission to mark the assumption of office by the new appointees. During the ceremony, Shri Heeralal Samariya administered the oath of office to the newly appointed Information Commissioners.
Before joining the Central Information Commission as an Information Commissioner, Smt. Anandi Ramalingam held the position of Chairman & Managing Director at Bharat Electronics Ltd. under the Ministry of Defence, Government of India. She has a Bachelor's degree with Honors in Electronics & Communication Engineering.
Agreements News
15.APEDA Partners With Lulu Hypermarket To Boost Indian Agri-Product Exports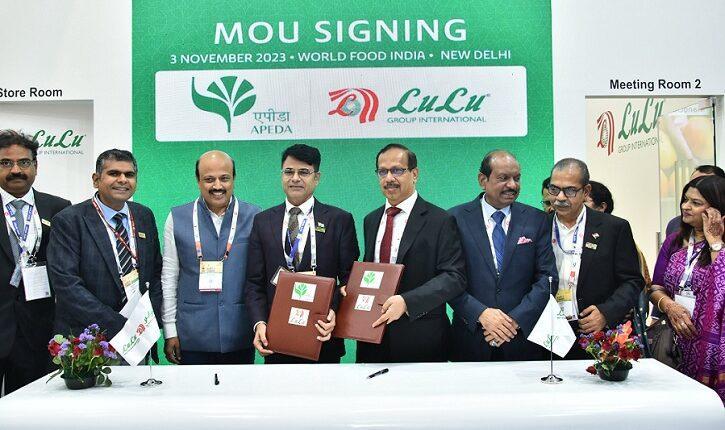 The Agricultural and Processed Food Products Export Development Authority (APEDA), under the Ministry of Commerce, Government of India, has inked a Memorandum of Understanding (MoU) with the renowned global retail giant, Lulu Hypermarket LLC.
The primary objective of this MoU is to foster the export of Indian agricultural products, including a focus on Millets, to the Gulf Cooperation Countries (GCCs).
LuLu Group International (LLC), the partner in this endeavor, boasts a strong presence across the GCC, Egypt, India, and the Far East with a network encompassing 247 LuLu stores in operation and 24 shopping malls.
The MoU also includes a commitment to explore opportunities for the export of agricultural products through LuLu Group's extensive international network of stores to expand the global reach of Indian agricultural products and make them more accessible to consumers around the world.
Sports News
16.Max Verstappen wins Brazilian Grand Prix 2023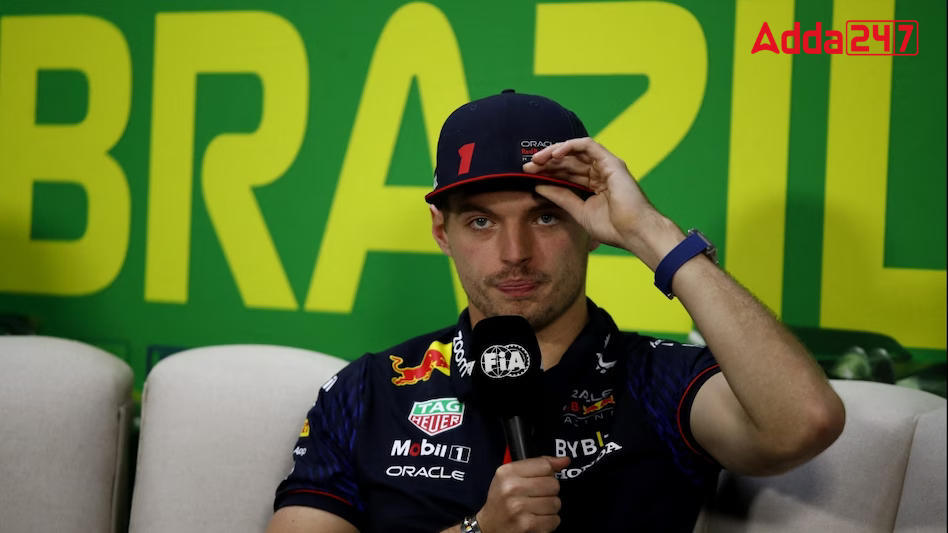 Brazilian Grand Prix, three-time champion Max Verstappen  wins Brazilian Grand Prix 2023 secureing a well-deserved victory. The race, held at the Interlagos Circuit in São Paulo, provided a spectacular spectacle for Formula 1 fans around the world.
Max Verstappen, representing Red Bull Racing, displayed exceptional control and skill as he led the race right from the beginning. His flawless performance on the track solidified his status as one of the sport's elite drivers.
Max Verstappen's teammate, Sergio Perez, also of Red Bull Racing, delivered an impressive performance, securing the fourth position. This finish allowed Perez to create some distance between himself and Mercedes' Lewis Hamilton in the ongoing competition for the runner-up position in the championship.
17.India Claimed The Top Titles At The FIDE Grand Swiss Chess Event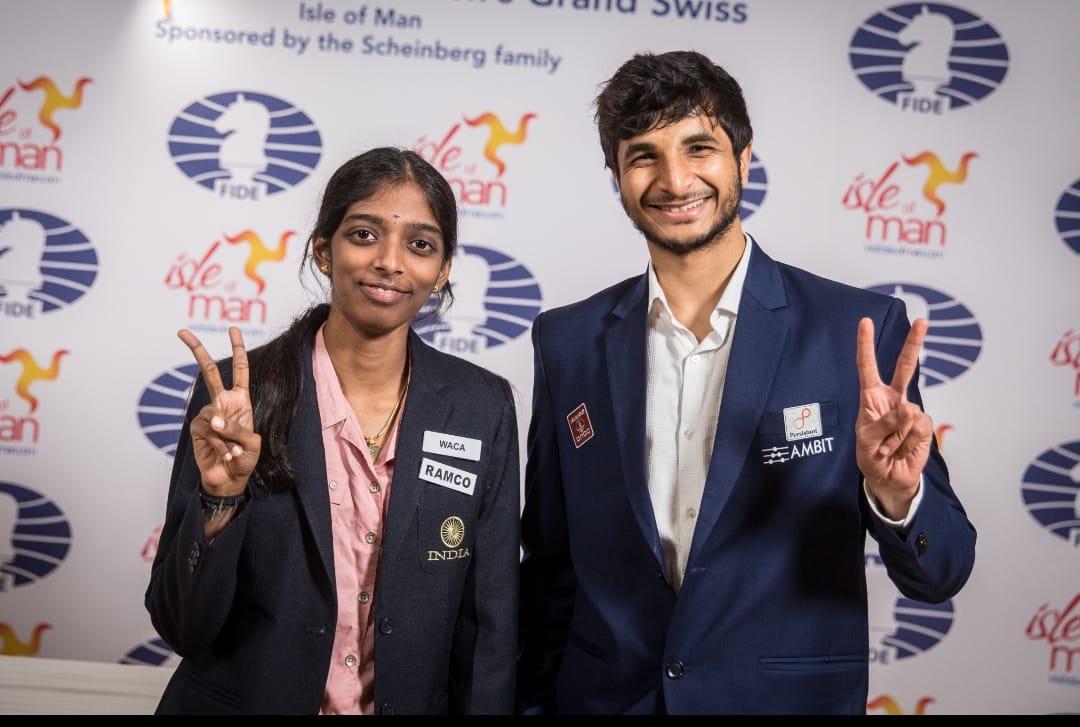 On November 5, India celebrated a historic moment as both Vidit Gujrathi and R. Vaishali emerged victorious at the Grand Swiss tournament held at the Isle of Man, securing coveted spots in the Candidates tournament, set to take place in Toronto early next year.
The Grand Swiss tournament is a prestigious chess event that garners worldwide attention due to the coveted qualifying spots it offers. With two slots available from each tournament (open and women's), the Grand Swiss attracted the best chess talents from around the globe.
Vidit Gujrathi, a brilliant Indian chess player, was seeded 15th in the open tournament. This placed him behind formidable competitors like Fabiano Caruana, Hikaru Nakamura, Alireza Firouzja, and fellow Indians D. Gukesh and R. Praggnanandhaa. However, Gujrathi's resilience and strategic brilliance shone through.
In the women's section of the Grand Swiss tournament, R. Vaishali's journey to victory was equally impressive. Seeded 12th in the competition, Vaishali had an Elo rating 110 points below the top seed, Aleksandra Goryachkina.
Science & Technology News
18.IIT Kanpur Launches A Center Of Excellence Called ATMAN To Monitor Air Quality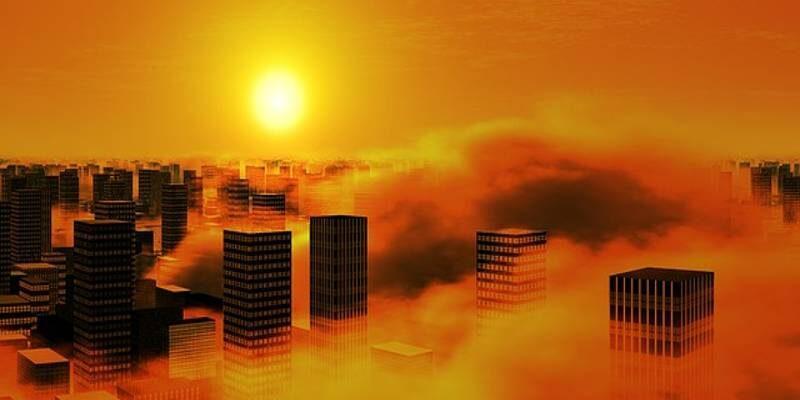 The Indian Institute of Technology Kanpur (IITK) has established a Center of Excellence (CoE) named ATMAN (Advanced Technologies for Monitoring Air-quality iNdicators). It represents a pivotal move towards achieving self-reliance in air quality monitoring and management.
The CoE is at the forefront of indigenous air quality sensor fabrication, combining it with artificial intelligence and machine learning models to ensure precise and reliable results. The technology's optimization involves careful sensor placement to maximize overall citizen satisfaction with air quality information available to the public.
This initiative of establishing the Center of Excellence—ATMAN has firmly positioned the institute at the forefront of efforts to combat air pollution. Through ATMAN, IIT Kanpur is dedicated to the meticulous evaluation of health risks associated with air pollutants, as well as a comprehensive review of air quality standards.
Obituaries News
19.Renowned Musician and Scholar Leela Omchery Passes Away at 94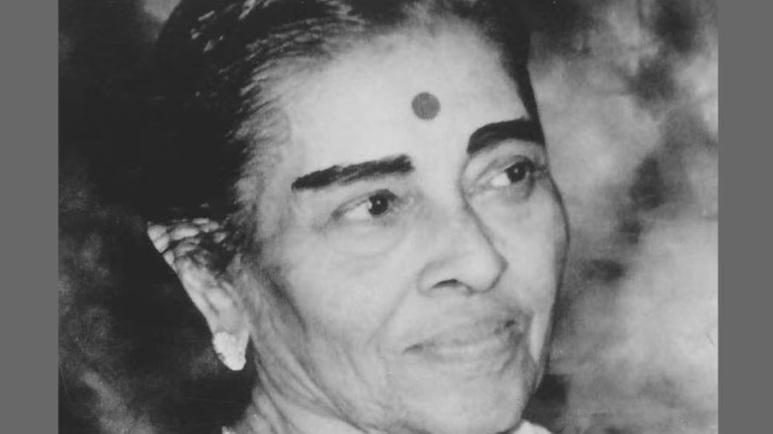 The world of Indian classical and folk music mourns the loss of Leela Omchery, a distinguished classical musician and accomplished musicologist, who recently passed away at the age of 94.
Born in Thiruvattar, Kanyakumari, in 1929, Leela Omchery spent much of her life in Delhi. Her legacy is marked by her versatility in multiple music traditions, including Carnatic music, Hindustani music, Sopana Sangeetham, and folk songs.
In 2005, the nation recognized Leela Omchery's invaluable contributions to the field of music by conferring upon her the Padma Shri, one of India's highest civilian honors. Her pioneering work and dedication to music and research made her a revered figure in the world of Indian classical arts.
Important Current Affairs of 7 November 2023
Get all the International, National, Sports, Economy, latest schemes and appointments and current affairs updates with Adda247 Headlines of the day. Adda247 headlines of the day brings you the best accumulation of the daily updates. Stay updated with us!