General awareness section is the most important part of every competitive exam, it can help you score well in the exam if you are updated with all the current news. Banking Awareness, Static GK and the current news are the parts that make the GA section complete. It is important to know what is happening in and outside of India. GK updates are incorporated with the important news that made the headlines today. It is the complete bag of the important news that held all day long. One should have complete knowledge about the
banking terms, current affairs news,
etc. So, here is the GK update of 13th
August to help you prepare the
Current affairs part.
After reading this section, you can successfully attempt Current Affairs Quiz.
National News
1. Air India first flight over North Pole from Delhi to San Francisco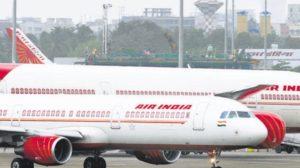 i. On the nation's Independence Day, Air India will become the 1st Indian airline to fly over the North Pole while connecting New Delhi and North America.
ii. The inaugural flight over the Polar region will take flight on August 15, 2019, and will fly from New Delhi to San Francisco.
iii. Currently, the route taken by New Delhi to San Francisco flight goes over Bangladesh, Myanmar, China and Japan before crossing the Pacific Ocean to enter the United States of America.
2. Doordarshan produced a patriotic song "Watan"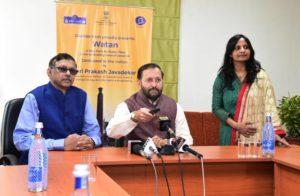 i. Union Information and Broadcasting Minister has released a patriotic song "Watan" to mark the occasion of Independence Day, 2019.
ii. The song is sung by singer Javed Ali, penned by lyricist Alok Shrivastav and musically composed by Dushyant. The patriotic song is produced by Doordarshan.
iii.
The song highlights several path-breaking initiatives of the government including the determination and vision behind the recent successful launch of "Chandrayaan 2".
iv.
The song also pays tribute to the bravery and valour of our armed forces and the martyrs of the country.
Static/Current Takeaways Important For IBPS RRB PO Mains:
Union Information and Broadcasting Minister: Prakash Javadekar.
3. Headgear becomes mandatory for children above 4 years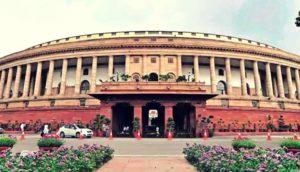 i. Central government has made "Headgear" mandatory for children above 4 years while travelling on a motorcycle.
ii. The safety measures for the children travelling on motorcycles have been included in the Motor Vehicles (Amendment) Act 2019.
iii. Making the protective headgear mandatory for children, Central government has replaced Section 129 of the principal Act in the Act as "Every person, above four years of age, driving or riding or being carried on a motorcycle of any class or description shall, while in public place wear protective headgear conforming to such standards as may be prescribed by the Central government".
iv. Only Sikhs wearing turban have been exempted from the provision of Section 129 that makes helmets mandatory for all riders of motorcycles above 4 years of age.
4. Alejandro Giammattei elected as Guatemala's new president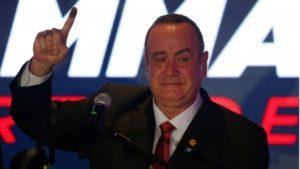 i. Alejandro Giammattei has been elected as new president of Guatemala. He defeated former first lady Sandra Torres for the president's seat. Giammattei will succeed corruption tainted outgoing President Jimmy Morales.
5. AePS crosses 200 million transactions in July: NPCI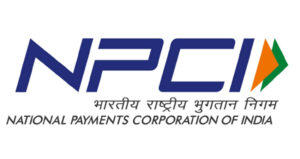 i. National Payments Corporation of India has announced that Aadhaar enabled Payment System has crossed the milestone of over 200 million transactions during July 2019. The transaction count of AePS stood at 220 million in july 2019.
ii. AePS is a bank led model which allows basic banking transactions at point of sale. AePS empowers a bank customer to use Aadhaar as identity to access respective Aadhaar enabled bank account and perform basic banking transactions like cash withdrawal, intrabank or interbank fund transfer and balance enquiry.
Static/Current Takeaways Important For RRB NTPC Mains:
MD & CEO of NPCI: Dilip Asbe.
6. EnKash Launched India's first Corporate Credit Card for SME's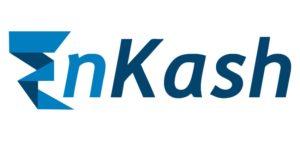 i. Business-to-business payments startup EnKash has launched the country's first corporate credit card called 'Freedom Card' for small and medium enterprises (SMEs).
ii. The Freedom Card would give SMEs and startups the freedom to avail credit facility for immediate needs and to manage their liquidity.

7. Ghotu Ram Meena named India's next Ambassador to Republic of Congo


i. Ghotu Ram Meena has been appointed as the next Ambassador of India to the Republic of Congo. Currently, Meena is serving as a counsellor, Embassy of India in Kyiv, Ukraine.
Static/Current Takeaways Important For RRB NTPC/IBPS RRB Main 2019:
Capital of Congo: Brazzaville; Currency of congo: Congolese franc.

8. National Youth Awards conferred for development and social service work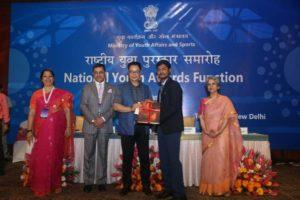 i. The Union Minister for Youth Affairs & Sports (I/C) conferred the National Youth Awards. The awards were conferred to 20 individuals (aged between 15-29 years) and 3 organizations for excellent work and contribution in different fields of development and social service.
ii. The individual award comprises of a medal, a certificate and a cash prize of Rs. 50,000/-. The award to a youth organisation includes a medal, a certificate and a cash prize of Rs. 2,00,000/-.
Static/Current Takeaways Important For IBPS RRB PO Mains:
Union Minister for Youth Affairs & Sports (I/C): Kiren Rijiju.
9. Army launches 'Mission Reach Out' in Jammu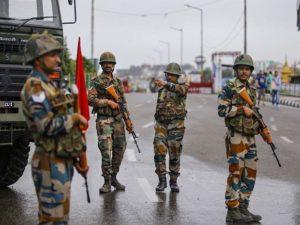 i. The Army has launched "Mission Reach Out" was chaired by White Knight Corps Commander Lt Gen Paramjit Singh in Jammu.
ii. This Mission aims to ensure basic necessities and essential services are available in the region post the abrogation of the provisions of Article 370 and reorganisation of Jammu and Kashmir.
iii. It was attended by Jammu Divisional Commissioner Sanjeev Verma, members of the civil administration, representatives of the J&K Police, CRPF, BSF and intelligence agencies.
Static/Current Takeaways Important For RRB Main 2019:
Governor of Jammu & Kashmir: Satya Pal Malik.
10. IIT Kharagpur researchers develop low-cost blood test device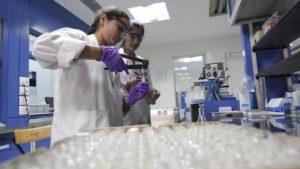 i. Researchers from IIT Kharagpur have developed a low-cost diagnostic device which can perform various pathological tests by using blood taken from a fingerprick.
ii. The device requires only a paper strip based kit integrated with a smartphone to enable analytics and readout functions and an LED light for imaging.
11. Huawei launches its own operating system HarmonyOS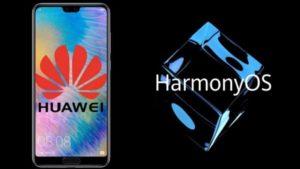 i. Chinese telecom giant Huawei unveiled its own operating system will be called the HongmengOS, known in English as the HarmonyOS.
ii. The operating system will be released as an open-source platform worldwide to encourage adoption.
iii. HarmonyOS is future-oriented and designed to be more smooth and secure, and is completely different from Android and iOS.
12. "Sridevi: Girl Woman Superstar" a book on the life of Sridevi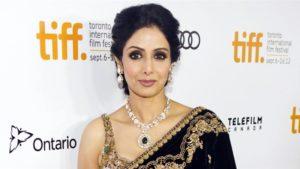 i. The book, titled 'Sridevi: Girl Woman Superstar' will be launched on Sridevi's 56th birth anniversary.
ii. The book is written by author-screenwriter Satyarth Nayak. The book will be published under the Ebury Press imprint of Penguin Random House in October 2019.
13. Aishwarya Pissay wins FIM Bajas World Cup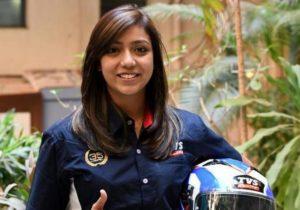 i. Aishwarya Pissay made history by becoming the first Indian to win a world title in motorsports as she won the FIM World Cup in women's category after the final round of the championship in Varpalota, Hungary.
ii. The event was conducted by the International Motorcycling Federation, the governing body for motorcycle racing in the world.


14. Canadian teenager Bianca Andreescu wins Rogers Cup 2019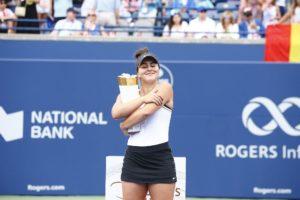 i. Canadian teenager Bianca Andreescu wins Rogers Cup tennis tournament 2019 held in Toronto, Canada.
ii. She was the first Canadian to win the event in 50 years. Serena Williams was the runner-up in the final.
15. Music star DJ Arafat passes away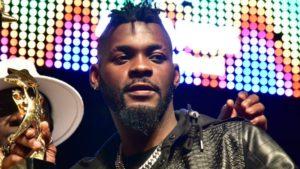 i. Ivory Coast music star DJ Arafat passed away. He issued 11 albums, mainly of "coupe-decale", a dance music form combining rapid percussion, choppy rhythms with hip hop-style vocals. He was also named "Best Artist of the Year" at the Ivorian "Coupe-decale" Awards in 2016 and 2017.
16. Freedom fighter Dayanidhi Nayak passes away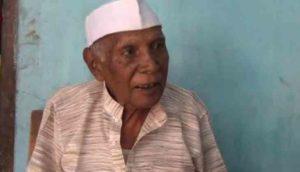 i. Freedom fighter Dayanidhi Nayak passed away. Nayak has struggled against the British Government during the Quit India movement and he was a devout follower of Mahatma Gandhi.
17. Former ASG Amarendra Sharan passes away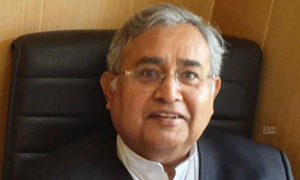 i. Senior advocate and former Additional Solicitor General Amarendra Sharan passed away. Sharan was the Additional Solicitor General in the Supreme Court from 2004 to 2009.
ii. He was also appointed as an amicus curiae by the apex court which was hearing a petition seeking fresh investigation in the assassination of Mahatma Gandhi.
18. Two new UTs, J&K and Ladakh will come into existence on Oct 31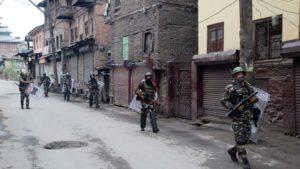 i. President Ram Nath Kovind gave assent to legislation for bifurcation of Jammu and Kashmir, and two Union Territories, Jammu and Kashmir and Ladakh will come into existence on October 31.