Daily GK updates are incorporated with the important news that made the current affairs headlines for banking or other competitive exams. Daily GK Update is the complete bag of the important news that held all day long. One should have complete knowledge about the banking terms, current affairs news, etc. So, here is the GK update of 02nd April 2020 to help you prepare the Current affairs part. After reading this section, you can successfully attempt Current Affairs Quiz.

National News
1. DARPG launches "National Monitoring Dashboard on COVID-19 Grievances"
The Department of Administrative Reforms and Public Grievances (DARPG) has launched "National Monitoring Dashboard on COVID-19 Grievances" which will receive and monitor all grievances related to COVID-19 on priority basis. The portal will be updated and monitored at senior levels in Government on a daily basis to ensure timely implementation of COVID 19 Response Activities.
Important takeaways for all competitive exams:
Minister of State for Personnel, Public Grievances and Pensions: Jitendra Singh.
2. Foreign Trade Policy 2015-2020 extended up to 31st March, 2021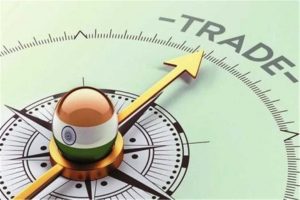 The Government of India has extened the Foreign Trade Policy (FTP) by another one year i.e. up to 31st March, 2021 in view of the unprecedented current situation arising out of the pandemic Novel COVID-19. The policy was implemented on 1st April, 2015 for 5 years and was valid upto 31st March, 2020. Along with extension, the Union Commerce and Industry Ministry has also announced some changes in the Foreign Trade Policy (FTP).
Important takeaways for all competitive exams:
Union Minister of Commerce and Industry: Piyush Goyal.
International News
3. World Bank offers $1 billion to India for its project against COVID-19
The World Bank has offered $1 billion to the Indian government for India's COVID-19 emergency response and health systems preparedness project which aims to develop the preparedness of India's health care systems in the time of the pandemic. The project will respond and mitigate the COVID-19 threat and strengthen national systems for public health preparedness in India, as per the project document.
Important takeaways for all competitive exams:
President of World Bank: David Robert Malpass.
Headquarter of World Bank: Washington DC.
Appointments
4. L. Duraiswamy appointed as new MD of Sundaram Home Finance
Lakshminarayanan Duraiswamy has assumed the charge as new Managing Director of the Sundaram Home Finance. He has replaced Srinivas Acharya who was serving as the Managing Director of Sundaram Home Finance since 2010.
Important takeaways for all competitive exams:
Chairman of Sundaram Home Finance: T.T. Srinivasaraghavan.
Summit and Conferences
5. UN COP26 Climate Change Summit postponed to 2021
The United Nation's COP26 climate change conference which was set to take place in Glasgow in November has been postponed till next year due to COVID-19. The decision to postpone the conference was taken by the COP Bureau of the United Nations Framework Convention on Climate Change (UNFCCC), with the UK and its Italian partners.
Important takeaways for all competitive exams:
UNFCCC Secretary-General: Patricia Espinosa.
Indian-origin Alok Sharma appointed president of Cop26 climate conference.
Sports News
6. World Athletics championship shifted to 2022
The 2021 World Athletics Championships which was originally scheduled to held in Eugene, Oregon from August 6-15, 2021 will now be held in 2022 as the 2020 Tokyo Olympic Games postponed because of the coronavirus pandemic. The World Athletics is also in discussions with the Commonwealth Games Federation and the European Championships, as both of the events are due to be held in 2022.
Important takeaways for all competitive exams:
The headquarters of World Athletics is located in Monaco.
President of World Athletics: Sebastian Coe.
7. Wimbledon 2020 cancelled due to coronavirus
The Wimbledon 2020 has been cancelled for the first time since World War II due to coronavirus pandemic. The cancellation of the tournament was announced by All England Club (AELTC) after an emergency meeting. The tournament has been cancelled due to public health concerns linked to the Novel Coronavirus pandemic. The tournament was due to be played between 29 June and 12 July 2020.
Important takeaways for all competitive exams:
The Championships, Wimbledon, commonly known as Wimbledon is the oldest tennis tournament in the world.
Wimbledon has been held at the All England Club in Wimbledon, London, since 1877.
Science& Technology
8. NASA selects SunRISE Mission to study Giant Solar Particle Storms
National Aeronautics and Space Administration has selected the "Sun Radio Interferometer Space Experiment (SunRISE)" mission to look into how the Sun generates and releases giant space weather storms (known as solar particle storms) into planetary space. The study will help to protect the astronauts that travel to the moon & mars by providing better information on how the Sun's radiation affects the space environment in which they travel.
Important takeaways for all competitive exams:
The administrator of the National Aeronautics and Space Administration (NASA): Jim Bridenstine.
Headquarters of NASA: Washington D.C., United States.
Obituaries News
9. Padma Shri awardee Bhai Nirmal Singh passes away
A Padma Shri awardee and former 'Hazuri Raagi' at the Golden Temple, Bhai Nirmal Singh passed away after testing positive for COVID-19. He was a Gurbani exponent at the Golden Temple in Amritsar, Punjab and was having the knowledge of all 31 "raags" in the Gurbani of the Guru Granth Sahib. He was awarded the Padma Shri award in 2009.
Important takeaways for all competitive exams:
Chief Minister of Punjab: Captain Amarinder Singh.
Governor of Punjab: VP Singh Badnore.
10. Emmy award-winning singer Adam Schlesinger passes away
The Emmy award-winning singer-songwriter and the co-founder of the 2000s pop-rock band 'Fountains of Wayne', Adam Schlesinger passed away due to COVID-19. In his career he earned nominations for Oscars, Tonys, Grammys and Emmys and won the Emmy Award in 2019 for his outstanding original music and lyrics for Antidepressants Are So Not A Big Deal from the TV musical drama Crazy Ex-Girlfriend.
11. Nobel laureate Phillip Anderson passes away
Nobel Prize-winning physicist Philip Warren Anderson passed away. He received Nobel Prize in Physics in 1977, along with Nevill Francis Mott of Britain & the American John Hasbrouck van Vleck, for their contribution on fundamental theoretical investigations of the electronic structure of magnetic and disordered systems.
Important Days
12. World Autism Awareness Day observed globally on 2 April
World Autism Awareness Day observed globally on 2 April every year to highlight the need to improve the quality of life of those with autism so they can lead full and meaningful lives as an integral part of society. The theme of World Autism Awareness Day 2020 is 'The Transition to Adulthood'. The theme  draws attention to the adulthood of people with autism.
Important takeaways for all competitive exams:
Secretary-General of the United Nations: Antonio Guterres.
Miscellaneous News
13. PhonePe launches coronavirus insurance policy 'Corona Care'
PhonePe has partnered with Bajaj Allianz General Insurance for a unique coronavirus hospitalisation insurance policy called "Corona Care." PhonePe users can purchase their Coronavirus insurance policy under the "My Money" section on the PhonePe app. The policy has several benefits like it covers 30 days of expenses related to pre-hospitalization costs and post-care medical treatment.
Important takeaways for all competitive exams:
Phonepe founded: 

December 2015.

CEO of Phonepe: 

Sameer Nigam.

Headquarters location: 

Bengaluru, Karnataka.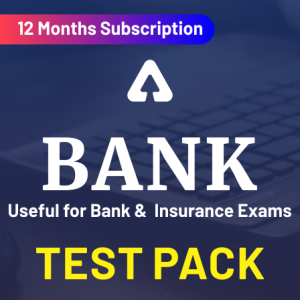 Watch Current Affairs Video of 02nd April 2020
Register here to get study materials and regular updates!!
All the Best BA'ians for RBI Assistant Mains!