Daily GK updates are incorporated with the important news that made the current affairs headlines for banking or other competitive exams. Daily GK Update is the complete bag of the important news that held all day long. One should have complete knowledge about the banking terms, current affairs news, etc. So, here is the GK update of 17th March 2020 to help you prepare the Current affairs part. After reading this section, you can successfully attempt Current Affairs Quiz.

International News
1. Philippines becomes 1st country to suspend all financial markets
The Phillipines has become the first country of the world to suspend all financial markets. The financial shutdown was confirmed from the statements from the Philippine Stock Exchange and the Bankers Association of the Philippines. The Philippine Stock Exchange was closed on 17th of March indefinitely, while currency and bond trading were suspended.
Important takeaways for all competitive exams:
Capital of Philippines: Manila; Currency: Philippine Peso.
2. Top tech giants to jointly fight against COVID-19 misinformation
The top tech giants of the world will jointly fight against the fake news and misinformation related to COVID-19 on their platforms. The top giants which have announced a fight against the fake news includes Facebook, Google, LinkedIn, Microsoft, Reddit, Twitter and YouTube. These companies are working closely to have a check on the fake news and misinformation related to COVID-19.
State News
3. Mansukh Mandaviya launches 'Ropax' ferry service in Maharashtra
Union Minister of State for Shipping Mansukh Mandaviya was launched 'Ropax' passenger ferry service between Mumbai and Mandwa, Maharashtra. The vessel, built in Greece, can carry 200 cars and 1,000 passengers and is capable of plying even during monsoon. The road distance between Mumbai and Mandwa is 110 kilometres. It can reach speeds of 14 knots and will complete the 18-kilometre sea journey in 45 minutes to one hour.
Important takeaways for all competitive exams:
Chief Minister of Maharashtra: Uddhav Thackeray; Governor: Bhagat Singh Koshyari.
Agreements
4. CRPF & Aditya Mehta foundation sign MoU to enable the 'Divyang Warriors'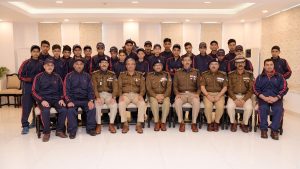 The Central Reserve Police Force (CRPF) inked a deal with a disability support NGO Aditya Mehta Foundation, to train its troops, who lost their limbs in operations, in various skills including cyber operations, artificial intelligence and para-sports.
Important takeaways for all competitive exams:
Headquarters of CRPF: New Delhi.
The motto of CRPF: Service and Loyalty.
CRPF founded: 27 July 1939.
5. Oil India signs COSA agreement with Numaligarh Refinery
India's second-largest national oil explorer, Oil India Limited (OIL) has inked the Crude Oil Sales Agreement (COSA) with Numaligarh Refinery. The agreement has been signed by the two entities for sale and purchase of crude oil. The COSA agreement is expected to streamline sale and purchase transactions of crude oil which will be produced from fields in the North East India. The COSA agreement will be effective for a term of five years, i.e. from 1 April, 2020 to 31 March 2025.
Appointments
6. Hirdesh Kumar becomes new Chief Electoral Officer of J&K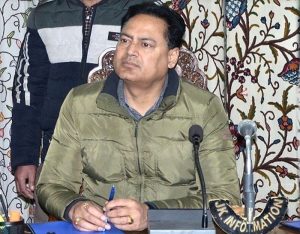 The Election Commission of India (ECI) has been appointed Hirdesh Kumar as the Chief Electoral Officer (CEO) of Jammu and Kashmir Union Territory. He will replace Shailendra Kumar with effect from the date he assumes charge. Hridesh Kumar is a 1999 batch IAS officer & presently serving as Commissioner Secretary in the School Education Department of J&K.
Important takeaways for all competitive exams:
Lieutenant (Lt) Governors of Jammu and Kashmir (J&K): Girish Chandra Murmu.
Business
7. Flipkart ties up with Aegon to sell life insurance policies
Indian E-commerce company Flipkart has tied up with Aegon Life Insurance to sell comprehensive insurance solutions for customers. The tie up targets those customers who are seeking instant digital policies with a sum assured of up to Rs 10 lakh. These life insurance policies do not need medical tests or paperwork as it is an instant life insurance cover, with digital policy as its core value proposition.
Awards
8. Arfa Sherwani & Rohini Mohan conferred with Chameli Devi Jain Award
Arfa Khanum Sherwani of "The Wire" and Bengaluru-based freelancer Rohini Mohan have been jointly awarded Chameli Devi Jain Award for outstanding woman journalist. Sherwani was chosen for her reporting from conflict situations in Kashmir and Uttar Pradesh and Mohan's reportage on the NRC exercise in Assam set a new benchmark for investigative journalism. The jury comprised political scientist Zoya Hasan, journalists Sreenivasan Jain & Manoj Mitta.
Important takeaways for all competitive exams:
Chairperson of Media Foundation: Harish Khare.
Books and Authors
9. An Extraordinary Life: A biography of Manohar Parrikar
"An Extraordinary Life: A biography of Manohar Parrikar" is a book on the life of the former defence minister and Goa chief minister Manohar Parrikar. The book is co-authored by veteran journalists Sadguru Patil and Mayabhushan Nagvenkar. The book titled "An Extraordinary Life: A biography of Manohar Parrikar" will be published by publishing house Penguin Random House India.
Obituaries
10. Bollywood actor Imtiaz Khan passes away
Bollywood actor Imtiaz Khan passed away. He starred in movies like Yaadon Ki Baraat, Dharmatama, Dayavan and Noor Jahan among more. He was an actor and director and associated with popular films such as Hulchul, Pyaara Dost, and Procession of Memories. He was the brother of late Bollywood star Amjad Khan's.
11. Veteran journalist Patil Puttappa passes away
Veteran journalist and former Rajya Sabha member Patil Puttappa passed away. He was a member of Rajyasabha for two terms between 1962 and 1974. He was also the first president of the Kannada Watchdog Committee and was also the founder-president of the Border Advisory Committee. Puttappa was the founder-editor of weekly "Prapancha" and also edited "Navayuga". He also wrote columns in various dailies.
12. Veteran poet Puthussery Ramachandran passes away
Veteran poet and Malayalam scholar Puthussery Ramachandran passed away. 'Onnanthyakkuttam' was his first poem which was published in 1944. His poetry works were majorly concentrated on an in-depth study of the early and medieval Malayalam language along with the early history of Kerala.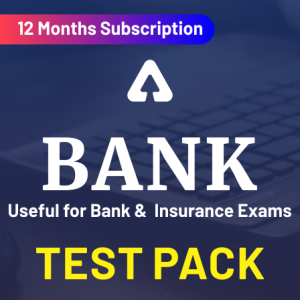 Watch Current Affairs Video of 17th March 2020:
Register here to get study materials and regular updates!!
All the Best BA'ians for RBI Assistant Mains!