Directions (1-5): Each question below has one blank, which is indicating that something has been omitted. Find out which word from the options can be used to fill up the blank to make it meaningfully complete.
Q1. The world economy had _____________since globalization began in 1980
(a)annexed
(b)sprawled
(c) ignite
(d) thrived
(e)realized
Q2. The disinvestment process is ____________for now as there is no bidder in the fray.
(a)prevent
(b) stalled
(c) initiated
(d)proposed
(e)clasped
Q3. Monetary policy actions are aiming at lowering inflation and ____________inflation expectations.
(a)squandering
(b)slandering
(c) anchoring
(d)replenish
(e)grabbing
Q4. The injured soldiers were taken to a hospital in Russia-controlled ___________in eastern Ukraine.
(a) fierce
(b)residence
(c)inhabitant
(d)native
(e)territory
Q5. Policy makers are working to define the rules of _______________between children and the digital world.
(a) engagement
(b) delegation
(c) squabble
(d) instigation
(e)hegemony
Solutions:
S1. Ans. (d)
Sol. The correct word for the given blank is 'thrived'
(a)annexed means add as an extra or subordinate part, especially to a document.
(b)sprawled means spread out over a large area in an untidy or irregular way.
(c) ignite means catch fire or cause to catch fire.
(d) thrived means prosper; flourish.
(e)realized means become fully aware of (something) as a fact; understand clearly
S2. Ans. (b)
Sol. The correct word for the given blank is 'stalled'
(a)prevent means keep (something) from happening.
(b)stalled means stop or cause to stop making progress.
(c) initiated means a small group of people who share obscure knowledge.
(d)proposed means put forward (a plan or suggestion) for consideration by others.
(e)clasped means grasp (something) tightly with one's hand.
S3. Ans. (c)
Sol. The correct word for the given blank is 'anchoring'
(a)squandering means waste (something, especially money or time) in a reckless and foolish manner.
(b)slandering means make false and damaging statements about (someone).
(c) anchoring means provide with a firm basis or foundation.
(d)replenish means fill (something) up again.
(e)grabbing means grasp or seize suddenly and roughly.
S4. Ans. (e)
Sol. The correct word for the given blank is 'territory'
(a) fierce means having or displaying an intense or ferocious aggressiveness.
(b)residence means a person's home, especially a large and impressive one.
(c)inhabitant means a person or animal that lives in or occupies a place.
(d)native means a person born in a specified place or associated with a place by birth, whether subsequently resident there or not.
(e)territory means an area of land under the jurisdiction of a ruler or state.
S5. Ans. (a)
Sol. The correct word for the given blank is "engagement"
(a) engagement means the action of engaging or being engaged.
(b) delegation means a body of delegates or representatives; a deputation.
(c) squabble means a noisy quarrel about something trivial.
(d) instigation means the action or process of instigating an action or event.
(e)hegemony means leadership or dominance, especially by one state or social group over others.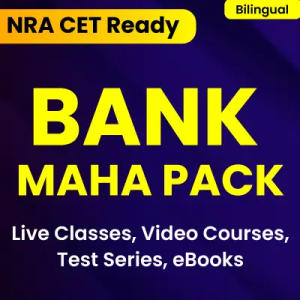 .                              .                                       .                                   .