Directions (1-5): In the following passage there are blanks, each of which has been numbered. These numbers are printed below the passage and against each five words are suggested, one of which fits the blank appropriately. Find out the appropriate word in each case.
There is a considerable amount of research about the factors that make a company innovate. So is it possible to create an environment (1) to innovation? This is a particularly pertinent (2) for India today. Massive problems in health, education, etc (3) be solved using a conventional approach but (4) creative and innovative solutions that can ensure radical change and (5).
Q1. (a) boost
(b) conducive
(c) incentive
(d) functioning
(e) inducement
Q2. (a) objective
(b) controversy
(c) doubt
(d) question
(e) inference
Q3. (a) cannot
(b) possibly
(c) should
(d) never
(e) must
Q4. (a) necessary
(b) apply
(c) need
(d) consider
(e) require
Q5. (a) quantity
(b) incentive
(c) increase
(d) chaos
(e) growth
Directions (6-10): In each of these questions, there are two blanks indicating that something has been omitted. There are five alternatives given. Choose the one that best fits the meaning of the sentence or sentences as a whole. 
Q6.  He did not pay any ___________ to my advice which I had given only in his ________.
(a) heed, interest
(b) money, favour
(c) attention, confidence
(d) charges, consultation
(e) fees, presence
Q7.  To _____________ any tensions in the minds of the employees and investors alike the company has promised to consider job cuts as a last ______.
(a) erase, effort
(b) rid, hurdle
(c) overcome, decision
(d) address, phase
(e) ease, resort
Q8. If we wish to ___________ democracy, we must ___________ fat to our constitutional norms.
(a) engage, stick
(b) rule, access
(c) absorb, work
(d) maintain, hold
(e) govern, cling
Q9. Mass education system __________ lot of __________ on teaching and very little on learning.
(a) claims,  regard
(b) teaches, elements
(c) lays, stress
(d) finds, shortcomings
(e) holds, power
Q10. When they _______ that the commodities were very ___________ , they gave up the idea to buy them for want of adequate money.
(a) saw, good
(b) realized, cheap
(c) noticed, attractive
(d) heard, novel
(e) found, expensive
Solutions
S1. Ans.(b)
S2. Ans.(d)
S3. Ans.(a)
S4. Ans.(c)
S5. Ans.(e)
S6. Ans.(a)
S7. Ans.(e)
S8. Ans.(d)
S9. Ans.(c)
S10. Ans.(e)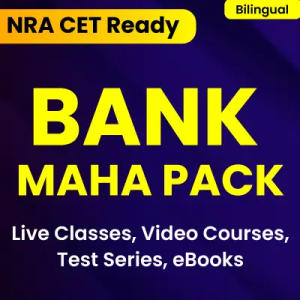 .                              .                                       .                                   .