GA Topper Series: 22nd June 2022 Quiz: Hello Students, all those students who have cleared their prelims exams in the banking sector must be prepared with every topic in the General Awareness Section for the mains examinations. Bankersadda team has brought you up a new series in which we will come up with 10 questions with the correct answer and the detailed solution to the question.
Q1. Where the Karte Parwan Gurudwara is located?
(a) India
(b) Pakistan
(c) Afghanistan
(d) Iraq
Q2. Match the books with their author
The Indian constitution: untold stories                      a.  R N Bhasker

Gautam Adani: The Man Who Changed India           b. Ram Bahadur Rai

The India story                                                                c. Bimal Jalan
(a) 1- b, 2- a, 3-c
(b) 1-a,2-b,3-c
(c) 1-c,2-b,3-a 
(d) 1-c,2-a,3-b
Q3. Purana Kila was built by?
(a) Sher Shah suri only
(b) Humayun only
(c) Shershah suri and Humayun
(d) Humayun and Babur
Q4. Which airport did Delhi introduce radio-frequency identification (RFID) enabled baggage tags?
(a) Delhi
(b) Hyderabad
(c) Chennai
(d) Bengaluru
Q5. Which countries got the European commission recommendation for European Union (EU) candidate status?
(a) Ukraine, Georgia
(b) Moldova, Georgia
(c) Moldova, Ukraine
(d) Moldova, Afgahnistan
Q6. Which telecom company launched Xstream multiplex in the metaverse?
(a) Jio 
(b) Airtel
(c) VI
(d) MTNL
Q7.____________ has become the first Indian to be recognized as the Global Sustainable Development Goal (SDG) Pioneer for water stewardship.
(a) Vasudeva Pathangi Narasimhan
(b) Ramakrishna Mukkavilli
(c) Sunil Chhetri
(d) Ruchira Kamboj
Q8. Where FIFA World Cup 2026 will be hosted?
USA

Canada

Mexico
Choose the correct code
(a) 1, 2
(b) 2, 3
(c) 1, 3
(d) 1, 2, 3
Q9. Which country retained its position in the grey list of FATF?
(a) Pakistan
(b) India
(c) Bangladesh
(d) Nepal
Q10.  What is the name of china's domestically made naval warship?
(a) 840 squadron
(b) Fuijan
(c) Jimu
(d) Flintex
Solutions
Ans.1.(c)
The Prime Minister, Shri Narendra Modi has condemned the cowardly terrorist attack against the Karte Parwan Gurudwara in Kabul, Afghanistan. He also prayed for the safety and well-being of the devotees.
Ans.2.(a)
The Indian constitution: untold stories, a book by senior journalist Ram Bahadur Rai was launched on Saturday at Ambedkar International Centre in New Delhi
The biography of billionaire industrialist, Gautam Adani, titled "Gautam Adani: The Man Who Changed India" written by journalist-author RN Bhaskar
Former RBI governor Bimal Jalan writes a new book titled 'The India Story'. The book focuses on India's economic history and aims to provide lessons for the future of India's political economy.
Ans.3.(c)
The medieval fort of Purana Qila or Old Fort was built between 1538 and 1545 by the Mughal emperor Humayun and his intercessor Sher Shah Suri, on the site of the ancient city of Indraprastha, home of the Pandavas in the Mahabharata Epic.
Why in news?
Ministry of Culture in collaboration with the Archaeological Survey of India (ASI) organized 'Yoga Mahotsav' at Purana Qila, New Delhi, as part of the International Day of Yoga 2022 celebrations
Ans.4.(a)
In a first in India, the Indira Gandhi International Airport in Delhi introduced a radio-frequency identification (RFID) enabled baggage tags which will give passengers real-time information about the location of their luggage. The RFID technology will be personalized and help to arrive passengers keep track of their check-in luggage. The bag tags will be called 'Bagg Trax', and It will not only help domestic and international arrival passengers but also those in transit to track their checked-in baggage
Ans.5.(c)
European Commission has made a historic step in recommending that Ukraine and Moldova be granted European Union (EU) candidate status, paving the way for them to progress from former Soviet republics to developed economies in the world's largest trade bloc, the EU
Ans.6.(b)
Airtel has launched Xstream multiplex, India's first multiplex in the metaverse on the Partynite Metaverse platform. The Xstream multiplex is an extension of Airtel's Xstream Premium offering. Xstream is a 20-screen platform with access to content portfolios from leading (Over-The-Top) OTT partners available on its application.
Ans.7.(b)
Ramakrishna Mukkavilli has become the first Indian to be recognized as the Global Sustainable Development Goal (SDG) Pioneer for water stewardship by the United Nations Global Compact (UNGC). It is for the first time that an Indian has been recognized for the position.
The Reserve Bank of India (RBI) has approved the proposal to reappoint Vasudeva Pathangi Narasimhan (Vasudevan P N) as MD &CEO of the Equitas Small Finance Bank (ESFB)
Senior Diplomat Ruchira Kamboj, currently Indian ambassador to Bhutan, has been appointed as the next Permanent Representative of India to the United Nations in New York.
Ans.8.(d)
Federation Internationale de Football Association(FIFA -International Federation of Association Football) announced that the FIFA World Cup 2026 will be jointly hosted by the United States (US), Canada, and Mexico. for the first time in the history of FIFA World Cup, the event will be hosted by 3 countries. FIFA has selected 16 cities from these countries through a bid
Ans.9.(a)
Pakistan will continue to be on the "Grey List" of countries under increased monitoring by the Financial Action Task Force (FATF),
Ans.10.(b)
'Fujian,' China's third most advanced domestically built aircraft carrier launched. China launched its third aircraft carrier, the country's most modern and first completely domestically made naval warship, as an aggressive Beijing pushed to expand its navy's range.
In the Indian Coast Guard, a new air squadron known as 840 Squadron was established in Chennai, with an Advanced Light Helicopter (ALH) Mark-III aircraft as its first aircraft
Also Check: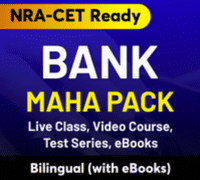 Recent Posts