GA Topper Series: 7th June 2022 Quiz: Hello Students, all those students who have cleared their prelims exams in the banking sector must be prepared with every topic in the General Awareness Section for the mains examinations. Bankersadda team has brought you up a new series in which we will come up with 10 questions with the correct answer and the detailed solution to the question.
Q1. What is the percentage of annual accruals of EPFO invested in debt instruments?
(a) 15%
(b) 20%
(c) 85%
(d) 10%
Q2. How much percent of salary is contributed by employees and employers together in EPF?
(a) 12%
(b) 24%
(c) 30%
(d) 18%
Q3. eSanjeevani portal is developed by?
(a) TCS
(b) Infosys
(c) NIC
(d) C-DAC
Q4. What is the radius of the National wildlife sanctuary or national park where new permanent structure construction is not permitted?
(a) 2.5 km
(b) 1km
(c) 2 km
(d) 1.5 km
Q5. Which organization has released this report Global Plastics Outlook Policy Scenarios to 2060?
(a) Niti ayog 
(b) OECD
(c) UNEP
(d) UNESCO
Q6. What is the name of India's first banking metaverse?
(a) Aiverse
(b)Bankingverse
(c) Kiyaverse
(d) metaverse
Q7. Kotak cherry platform is for what purpose?
(a) MSME loans
(b) Investment management platform
(c) Health insurance
(d) Food sector loans
Q8. Which of the following secured the 9th rank in Bloomberg Billionaire Index?
(a) Elon Musk
(b) Jeff Bezos
(c) Mukesh Ambani
(d) Gautam Adani
Q9. Which organization has joined the PACE mission of NASA?
(a) Garuda Airspace
(b) Ambee
(c) Meta platform
(d) None of these
Q10. Which state launched a helpline number to file corruption-related complaints recently?
(a) Andhra Pradesh
(b) Tamil Nadu
(c) Bihar
(d) UP
Solutions
Ans.1.(c)
The EPFO invests 85% of its annual accruals in debt instruments, including government securities and bonds, and 15% in equity through ETFs (Exchange-Traded Fund). The earnings from both debt and equity are used to calculate the interest payment. The present interest rate of EPFO is 8.1%
Ans.2.(b)
It should be noted that EPF is the main scheme under the EPF and Miscellaneous Provisions Act, 1952. Under this, both employees and employers together contribute 24% of the basic salary plus Dearness Allowance (DA) on a monthly basis. • The employee gets this lump sum amount with interest on retirement.
Ans.3.(d)
eSanjeevani Portal was developed by the Centre for Development of Advanced Computing (C-DAC), a premier R&D organization of the Ministry of Electronics and Information Technology (MeitY), Government of India
Recent in News: National Health Authority (NHA) announced that the 'eSanjeevani' (https://esanjeevani.in/) telemedicine service of Ministry of Health and Family Welfare (MoHFW) has been integrated with its flagship scheme – Ayushman Bharat Digital Mission (ABDM)
Ans.4.(b)
Supreme Court of India (SC) has ordered that mining and construction of new permanent structures within the Extended Buffer Zone (ESZ) within 1-kilometre(km) radius of a national wildlife sanctuary or national park will not be permitted
Ans.5.(b)
Organization for Economic Co-operation and Development(OECD) released a new report (preliminary version) titled "Global Plastics Outlook Policy Scenarios to 2060" which states that the Global plastic waste set to almost triple by 2060 due to economic and population growth.
Ans.6.(c)
India's first banking metaverse namely 'Kiyaverse' has been launched by Kiya.ai in Mumbai, Maharashtra which intends to merge use cases of real-world banking with metaverse banking through an avatar (virtual humanoid) based interactions. Kiyaverse will allow customers to transact, access banking information, and obtain various banking products virtually from the comfort of their own homes
Ans.7.(b)
'Kotak Cherry' – a one-stop curated open architecture investment management platform, has been introduced by Kotak Investment Advisors, a subsidiary of Kotak Mahindra Bank
Ans.8.(d)
According to the Bloomberg Billionaire Index, a daily ranking of the world's richest people, Mukesh Ambani, Chairman and Managing Director(CMD) of Reliance Industries Limited (RIL) became the richest man in India as well as in Asia with a net worth of USD 99.7 billion, surpassing Gautam Adani, chairman, and founder of the Adani Group whose net worth was at USD 98.7 billion.
Mukesh Ambani was ranked as the 8th richest man in the world whereas Gautam Adani was ranked 9th on the list. 
Elon Musk, Chief Executive Officer (CEO) of Tesla and SpaceX, remained the World's richest man with a net worth of USD 227 Billion
Ans.9.(b)
Datair Technology Private Limited (Ambee), a Bengaluru (Karnataka) based private firm, has joined the PACE (Plankton, Aerosol, Cloud, ocean Ecosystem) mission of the National Aeronautics and Space Administration(NASA), the space agency of the United States of America(USA) as an early adopter.
MS Dhoni has invested an undisclosed sum in Chennai-based Garuda Aerospace, India's leading drone-as-a-service (DaaS) provider.
Javier Olivan, the current chief growth officer at Meta Platforms, will take over as the company's chief operating officer after Sheryl Sandberg stepped down from the post
Ans.10.(a)
Andhra Pradesh Government launches 'ACB 14400' to File Corruption Related Complaints Chief Minister YS Jagan Mohan Reddy introduced an app called ACB 14400 to combat corruption in government offices across the state. People can file corruption-related complaints against state officials using this app. The app was developed by the Anti-Corruption Bureau (ACB) of Andhra Pradesh.
Other state news
Tamil Nadu Chief Minister MK Stalin flagged off the luxury cruise liner "Empress" from Chennai port.
The National Food laboratory of FSSAI was Inaugurated in Raxaul, Bihar.
Also Check: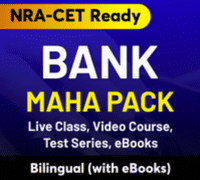 Recent Posts