SCO- Shanghai Cooperation Organization
Year of establishment:

2001, in force 2003

No of Members: 8,

China, India, Kazakhstan, Kyrgyzstan, Russia, Pakistan, Tajikistan, and Uzbekistan

Headquarters:

Beijing

Head:

Zhang Ming

Other facts: In June 2017 Republic of India and the Islamic Republic of Pakistan got the membership
Structure:
Heads of State Council

– The supreme SCO body which decides its internal functioning and its interaction with other States & international organizations, and considers international issues.

Heads of Government Council

 – Approves the budget, considers and decides upon issues related to economic spheres of interaction within SCO.

Council of Ministers of Foreign Affairs

 – Considers issues related to day-to-day activities.

Regional Anti-Terrorist Structure (RATS)

 – Established to combat terrorism, separatism and extremism.
BRICS: Brazil, Russia, India, China, and South Africa.
Year of establishment:

2006

No of Members: 5,

 

Brazil, Russia, India, China, and South Africa.

Headquarters:

Shanghai

Head:–
Other facts:
In 2011, with South Africa joining the group, the BRICS reached its final composition, incorporating a country from the African continent.

New Development Bank

: During the sixth BRICS Summit in Fortaleza (2014), the leaders signed the Agreement establishing the New Development Bank (NDB). Headquartered at Shanghai
AUKUS- Australia, United Kingdom, USA
Year of establishment: 2021
No of Members:

Australia, United Kingdom, USA

Headquarters:–
Head:–
Other facts: 

a new trilateral security partnership for the

 Indo-Pacific

, between Australia, the UK and the US (AUKUS).

As part of this initiative, Australia will acquire nuclear-powered submarines with help from the UK and the US.
I2U2
Year of establishment: 2022
No of Members: 4,

India, Israel, USA, UAE

Other facts:
Announced by the USA

I2U2 was initially formed in October 2021 following the

Abraham Accords

 between Israel and the UAE, to deal with issues concerning 

maritime security

, infrastructure, and transport in the region.

At that time, it was called the 

'International Forum for Economic Cooperation'.
That was referred to as the

'West Asian Quad'.
The first summit in July 2022
IPEF- Indo-Pacific Economic Framework for Prosperity
Year of establishment: 2022
No of Members: 13,

 India, Japan, USA,

Indonesia, South Korea, Malaysia, New Zealand, Philippines, Singapore, Vietnam, Thailand, and Brunei

Other facts:

The IPEF has been touted as an economic pact that

would not negotiate tariffs or market access.

It primarily seeks integration with the participating countries on issues of trade, supply chains, clean energy, decarbonization, infrastructure, and tax and anti-corruption. It is likely to seek a collective approach to boosting regional trade cooperation, improving transparency, and managing crises such as the Covid-19 pandemic and future crises through the development of initiatives like the Coalition for Disaster Resilient Infrastructure.
NAM: Non-Aligned Movement
Year of establishment: 1961
No of Members: 120
Other facts:
The Non-Aligned Movement was formed during the Cold War as an organization of States that did not seek to formally align themselves with either the United States or the Soviet Union but sought to remain independent or neutral.

The basic concept for the group originated in 1955 during discussions that took place at the 

Asia-Africa Bandung Conference

 held in Indonesia.

The 

first NAM Summit Conference

 took place in Belgrade, 

Yugoslavia, in September 1961

.
IBPS RRB Notification 2022: Click Here to Check
Also Check: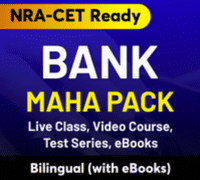 Recent Posts