General Awareness Quiz Series 2022: 6th-7th November: Hello Students, General Awareness is an essential part of all government exams. It's better to prepare this section daily and revise the same using the factsheet provided. Bankersadda team has brought you up a new series in which we will come up with 10 questions and answers, other options of the question have related news to them. So don't miss reading the solutions.
Q1. Which country is home to worlds longest passenger train?
(a) India
(b) Switzerland
(c) China
(d) Russia
Q2. Which company has taken up the  project to build Mongolia's first Greenfield oil refinery in Ulaanbaatar? 
(a) Megha Engineering and Infrastructure Limited
(b)  TATA Power
(c) Adani New Industries
(d) None of these
Q3. North Korea has raised its objections against which of the defence exercises?
(a) Operation Blue star
(b) YudhAbhyas
(c) Malabar exercise
(d) Operation Vigilant storm
Q4. There were certain states which were in News. Which of the following options is incorrectly matched for the news associated to it?
(a) Odisha : Baji Rout national Football Tournament
(b) Uttarakhand : Lakhpati Didi
(c) Tamil Nadu: Track Asia Cup
(d) Arunachal Pradesh: Donyi Polo Airport
Q5. What is the name of the asteroid which is considered harmful for earth?
(a) 2022 AP3
(b)  2022 AP5
(c) 2022 AP7
(d) 2022 AP9
Q6. There are personalities which were in news. Which of the following pairs is correctly match with the news associated with them.
(a) MT Vasudevan Nair : Honorary Member in the General Division of the Order of Australia (AM)
(b) Amit DasGupta: FCCI president
(c) Mr Subhrakant Panda: Kerala Jyothi award
(d) Dr K Radhakrishnan: Committee chairman on Higher Education
Q7. Which of the following are the female officers appointed as Inspectors General (IG) in CRPF?
(a) Smriti Mandhana and Annie Dhundia
(b)  Seema Abraham and Smriti Dhundia
(c) Annie Abraham and Seema Dhundia
(d) None of these
Q8. Vijayakumar Menon dies at 76. He was associated with
(a) Arts
(b)  Politics
(c) Sports
(d) Journalism
Q9. Who awarded with Award of Excellence in Urban Transport?
(a) Grama Vandi
(b)  Delhi Metro
(c) Sethu
(d) Lucknow Metro
Q10. Where 27th Session of Conference of Parties of the UNFCCC (COP 27) is going to be held?
(a) Sharm El-Sheikh
(b)  Berlin
(c) Delhi
(d) Lisa
Solutions
Ans.1.(b)
Switzerland is now home to the world's longest passenger train. The train has 100 coaches, measures 1910 metres and consists of 4,550 seats.
India has been ranked as the nation with the cheapest manufacturing cost ahead of China and Vietnam, according to a report. According to the US News and World Report, out of 85 nations, India has bagged the 31st position in the overall Best Countries ranking.
Ans.2.(a)
Hyderabad-based Megha Engineering and Infrastructure Limited (MEIL) has taken up a project to build Mongolia's first Greenfield oil refinery in Ulaanbaatar.
TATA Power and the Indian Army collaborate: The Indian Army collaborated with Tata Powers to install 16 EV charging stations, in accordance with its "Go Green Initiative."
Ans.3(d)
Operation Vigilant Storm' is a Defence exercise conducted between USA and Republic of Korea (South Korea) .In the Asia-Pacific area will improve combat readiness and interoperability through Operation Vigilant Storm, a four-day training exercise involving hundreds of aircraft. It is in South Korea
Ans.4.(c)
Union Minister Dharmendra Pradhan inaugurated the 'Baji Rout National Football Tournament' in Dhenkanal in Odisha. The government under the leadership of Prime Minister Narendra Modi has been promoting sports and games in the country through initiatives like khelo India and Fit India.
Uttarakhand Chief Minister Pushkar Singh Dhami inaugurated the 'Lakhpati Didi' fair at the survey of India Maidan, Hathbarkala in Dehradun.
Kerala is set to host the Track Asia Cup 2022 Cycling Tournament. Track Asia Cup is one of the biggest cycling events and will be held at LNCPE Outdoor Velodrome.
The Union Cabinet has given its approval for the naming of the new Greenfield Airport at Hollongi, Itanagar, the State Capital of Arunachal Pradesh as "Donyi Polo Airport, Itanagar".
Ans.5.(c)
A group of scientists has found three enormous near-Earth asteroids that were concealing from the Sun's light. One of them, 2022 AP7, is "possibly harmful" to Earth.
Ans.6.(d)
M T Vasudevan Nair, a renowned Malayalam author and Jnanpith laureate, has been chosen to receive the inaugural Kerala Jyothi award, which was established by the state government in the spirit of the Padma awards to recognise people who have made priceless contributions to society.
Amit Dasgupta was appointed as an Honorary Member in the General Division of the Order of Australia (AM) for his service to the Australia-India bilateral relationship
The Federation of Indian Chambers of Commerce and Industry (FICCI) has announced Mr Subhrakant Panda as its President-Elect.
The Ministry of Education has set up a high-level panel to strengthen the assessment and accreditation of higher educational institutions, on November 4, 2022. The panel will be headed by Dr K Radhakrishnan, Chairperson, Board of Governors, IIT Kanpur. He is also the chairperson of the Standing Committee of IIT Council.
Ans.7.(c)
After their entrance into the CRPF in 1987, two female officers have recently been appointed as Inspectors General (IG). The Rapid Action Force (RAF), a specialised anti-riot force, has appointed Annie Abraham as its IG. As the new Bihar sector IG, Seema Dhundia has been appointed
Ans.8.(a)
Vijayakumar Menon dies at 76: Vijayakumar Menon, a 76-year-old art critic and fine arts scholar who passed away, was honoured by hundreds of art lovers in his city.
Ans.9.(a)
Grama Vandi receives accolades on national level: The KSRTC's "Grama Vandi," which was introduced in collaboration with State-level local self-government organisations, also took home the Award of Excellence in Urban Transport. The Kerala Road Transport Corporation's (KSRTC) city circular service took home the national "Commentation Award in Urban Transport" for "City with the Best Public Transport System."
Noted Malayalam fiction writer, Sethu (A. Sethumadhavan) has been selected for the Kerala government's prestigious 'Ezhuthachan Puraskaram'.
Ans.10.(a)
Union Minister of Environment, Forest and Climate Change, Shri Bhupender Yadav, inaugurated India Pavilion at the 27th Session of Conference of Parties of the UNFCCC (COP 27) Sharm El-Sheikh, Egypt, today. The Conference of Parties (COP27) is scheduled from 6-18 November, 2022.
Other posts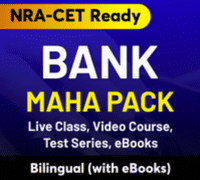 Current Affairs