General Awareness Quiz Series 2022: 9th November: Hello Students, General Awareness is an essential part of all government exams. It's better to prepare this section daily and revise the same using the factsheet provided. Bankersadda team has brought you up a new series in which we will come up with 10 questions and answers, other options of the question have related news to them. So don't miss reading the solutions.
Q1. ____ November is the Infant Protection Day. The infant mortality rate of India is ___ per 1000 live births in 2019 according to Sample Registrar General of India.
(a) 7, 30
(b) 8, 37
(c) 9, 35
(d) 10,10
Q2. November 8, World Radiography Day is observed to honour the discovery of X-radiation,who is the discoverer of X rays?
(a) John F. Clauser
(b)  Alain Aspect
(c) Wilhelm Conrad Rontgen
(d) Anton Zeilinger
Q3. Who has been appointed as the Chairperson of Law Commission ?
(a) Justice DY Chandrachud
(b)  Justise UU Lalit
(c) Justice Hima Kohli
(d) Justice Rituraj Awasthi
Q4. Clean Technology Fund is of which financial institution?
(a) World Bank
(b) Asian Development Bank
(c) New Development Bank
(d) IMF
Q5. Which Indian company has been in the list of Forbes' World's Finest Employers?
(a) HDFC Bank
(b) Reliance Industries
(c) Infosys
(d) Wipro
Q6. What is the number of the constitutional amendment of EWS Quota?
(a) 101
(b) 102
(c) 103
(d) 104
Q7. When International film Festival of India was first organized?
(a) 1950
(b)  1952
(c) 1954
(d) 1960
Q8. The theme of G20 Presidency is Vasudhaiva Kutumbakam. It is draw from which Sanskrit Scripture?
(a) Mundaka Upanishad
(b) Arthashastra
(c) Maha Upanishad
(d) None of these
Q9. Which flower has been included in the logo of G20 logo unveiled by the Prime Minister?
(a) Jasmine
(b) Rose
(c) Marigold
(d) Lotus
Q10. Where 17th East Asia Summit (EAS) is going to held?
(a) Brunei
(b) Australia
(c) Cambodia
(d) Srilanka
Solutions
Ans.1.(a)
November 7 is celebrated as Infant Protection Day
According to the data from the Sample Registration System (SRS) Bulletin of Registrar General of India (RGI), the Infant Mortality Rate (IMR) has reduced from 37 per 1000 live births in 2015 to 30 per 1,000 live births in 2019 at National Level.
Ans.2.(c)
November 8, World Radiography Day is observed to honour the discovery of X-radiation, also known as X-rays. This day in 1895 saw the completion of German scientist Wilhelm Conrad Rontgen's discovery of X-radiation, or X-rays. For this accomplishment, he was awarded the first Nobel Prize in Physics in 1901. This year, we will be celebrating the 11th International Day of Radiology on 11 November and this is observed by all the medical imaging professionals from across the world.
Nobel prize for physics
Alain Aspect, John F. Clauser and Anton Zeilinger:"for experiments with entangled photons, establishing the violation of Bell inequalities and pioneering quantum information science"
Ans.3(d)
Law Commission Constituted After 4 Years, Retired Karnataka High Court Chief Justice Rituraj Awasthi appointed as the chairperson of the commission.
Ans.4.(b)
The Asian Development Bank (ADB) signed a $40 million financing package with GreenCell Express Private Limited (GEPL) to develop 255 electric battery-powered buses (e-buses).
The financial package comprises $20.5 million loan (in equivalent Indian rupee) from ADB's ordinary capital resources, ADB's administration of a $14 million loan from the Clean Technology Fund (CTF), grants worth $325,000 from the CTF and $5.2 million from Goldman Sach's and Bloomberg's the Climate Innovation and Development Fund (CIDF).
Ans.5.(b)
According to Forbes' World's Finest Employers rankings 2022, Reliance Industries, the nation's largest corporation by revenues, profits, and market value, is India's best employer and the 20th best company to work for globally. Oil-to-telecom-to-retail conglomerate Reliance, with 2,30,000 employees, is ranked 20th – the highest-ranked Indian firm. It is ranked above Mercedes-Benz of Germany, US beverage maker Coca-Cola, Japanese auto giants Honda and Yamaha, and Saudi Aramco.
Ans.6.(c)
The Central Government introduced the provision for EWS reservation in admissions and public services, through the 103rd Constitutional Amendment Act, 2019.
The Supreme Court pronounced the judgement on a batch of pleas challenging the validity of the amendment. A five-judge Constitution bench headed by Chief Justice Uday Umesh Lalit upheld the 10 percent quota for EWS in a 3:2 split verdict. Though the Chief Justice had struck down the amendment, the majority bench upheld the act
Ans.7.(b)
The International Film Festival of India, has been founded more than 70 years ago, in 1952, and is being held annually in the month of November. Held in Goa for the first time in 2004, the festival has since found a home in the picturesque tourist state, returning here every year. And in 2014, Goa was declared the permanent venue for IFFI.
Ans.8.(c)
The theme of India's G20 Presidency – "Vasudhaiva Kutumbakam" or "One Earth One Family One Future" – is drawn from the ancient Sanskrit text of the Maha Upanishad. Essentially, the theme affirms the value of all life – human, animal, plant, and microorganisms – and their interconnectedness on the planet Earth and in the wider universe.
Ans.9.(d)
The G20 Logo draws inspiration from the vibrant colours of India's national flag – saffron, white and green, and blue. It juxtaposes planet Earth with the lotus, India's national flower that reflects growth amid challenges. The Earth reflects India's pro-planet approach to life, one in perfect harmony with nature. Below the G20 logo is "Bharat", written in the Devanagari script.
Ans.10.(c)
Vice President Jagdeep Dhankhar will attend the ASEAN – India commemorative summit and the 17th East Asia Summit (EAS). The ASEAN – India commemorative summit is being held in Cambodia from 11th November to 13th November 2022.
Other posts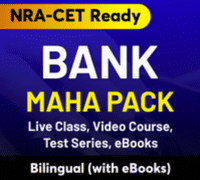 Current Affairs