Hindu Review October 2023
Welcome to the October 2023 edition of the Hindu Review! This special review is like a treasure chest of important news from the month, neatly sorted into categories. It's here to help you prepare for the General Awareness section of competitive exams. We've gathered all this information from trusted sources like 'The Hindu,' Indian Express, Mint, PIB, and NewsOnAir.
Well, the current affairs section is a crucial part of your exams. To do well here, you need to set aside some time and effort for preparation. That's where the Hindu Review comes to your rescue. It's available for download as a PDF on our website. This monthly PDF brings together all the hot topics of the month. It's like a cheat sheet to help you cover them quickly and efficiently. Plus, it's a handy reference when you're revising. So, let's make your exam prep a breeze with the October 2023 Hindu Review!"
Which examinations will Hindu review be helpful for ?
The Hindu Review can be useful for a wide range of competitive examinations that include a General Awareness or Current Affairs section, such as UPSC Civil Services, State PCS, SSC, Bank PO, Railway, and other government job exams. It can also be helpful for students preparing for entrance exams for higher education, such as MBA, CLAT, and others.
What are the categories of The Hindu Review?
The Hindu Review is like a well-organized menu of important happenings in a particular month. It's designed to help you get ready for the General Awareness section of competitive exams. When you study The Hindu Review, it can save you precious time during the actual exam, thanks to your solid grasp of the information. To boost your performance and potentially score higher, we strongly recommend that all candidates give The Hindu Review PDF a thorough read.
Here are the categories covered in The Hindu Review:
Banking and Financial Current Affairs
Economy Current Affairs
Business Current Affairs
International Current Affairs
National Current Affairs
States Current Affairs
Schemes/Committees
Agreement/Memorandum of Understanding (MoU)
Appointments/Resignations (National & International)
Ranks and Reports
Sports Current Affairs
Summits And Conferences
Awards & Recognition
Important DaysDefence Current Affairs
Science and Technology
Books & Authors
Miscellaneous Current Affairs
Obituaries
Hindu Review October 2023: Important News Updates
Nobel Prize 2023 Winners List
Bihar Caste Census
Global Hunger Index 2023
Periodic Labour Force Survey (PLFS)
Global Remote Work Index
Gaganyaan TV-D1 Mission
Vision India@2047
Lionel Messi wins eighth Ballon d'Or 2023
Asian Games 2023
Wealth Hurun India Rich List for 2023
How to Download The Hindu Review of October 2023?
Here are the steps to access the Hindu Review for October 2023:
Click on the Hindu Review link provided below.
A form from ADDA247 will open.
Fill in your name, email, and other required information in that form.
Click on the Submit button.
After submitting the form, you will receive a link to download the Hindu Review PDF for October 2023.
You may also like to read: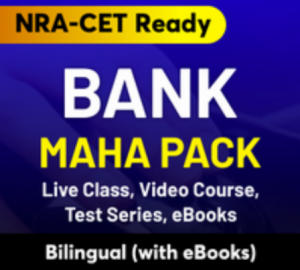 Visit Bankersadda website and participate in discussions with other aspirants and achievers. Get answers to your queries and connect with others on Adda247 App

All the Best for the Banks Exam