IBPS PO Apply Online 2022: The online registration has been started on the official website of IBPS and candidates can apply online till 22nd August 2022. As per the official notification, this year IBPS has announced a total number of 6932 vacancies for the post of probationary officer in various public sector banks. All the details with the steps to apply online for IBPS PO 2022 are given to help out the aspirants in all ways. In this article, we have provided all the details related to IPBS PO Apply Online 2022.
IBPS PO Apply Online 2022
The IBPS PO 2022 Application Process has been started on 2nd August 2022.  All the candidates who are willing to work in the banking sector must apply for the IBPS PO Recruitment 2022. The online application window for IBPS PO 2022 is activated now and will close on 22nd August 2022. IBPS has invited online applications under CRP XII to fill 6932 vacancies of the IBPS PO. All the candidates are advised to fill the form as soon as possible without relying on the last date.
IBPS PO Apply Online 2022: Important Dates
IBPS has announced all the important dates related to IBPS PO Apply Online 2022 along with the release of the IBPS PO 2022 Notification
IBPS PO Apply Online 2022: Important Dates
Events
Important Dates
IBPS PO Notification 2022
1st August 2022
Start Date to apply for IBPS PO 2022
2nd August 2022
IBPS PO Apply Online 2022 Last Date
22nd August  2022
Last Date for Printing Application
1st September 2022
IBPS PO prelims exam date 2022
15th, 16th, and 22nd October
IBPS PO Mains Exam Date
26th November 2022
IBPS PO Interview
January/February
IBPS PO Final Result
1st April 2023
IBPS PO Apply Online 2022 Link
IBPS PO Apply online 2022 link has been active on the official website of IBPS on 2nd August 2022 and candidates who have been waiting for the opening of the registration window can now apply for 6932 vacancies. To apply online, candidates must have all the details with them like the Phone number in which they will get the registration number and password, email id, ID proof, required mark sheets to fill all the details, etc. The last date to apply for IBPS PO Recruitment 2022 is 22nd August 2022. Candidates are no longer needed to visit the official website of IBPS as the IBPS PO Apply online 2022 link is given below.
IBPS PO Apply Online 2022 Link
IBPS PO Apply Online 2022: Application Fees
In the table given below, candidates can check the IBPS PO 2022 application fees for different categories.
IBPS PO Apply Online 2022: Application Fees
Name Of The Category
Application Fees
ST/SC/PWBD
175
For other categories
850
IBPS PO Apply Online 2022 Check in Hindi
How To Apply Online For IBPS PO 2022
Step 1: Candidates can apply for IBPS PO 2022 either by visiting the official website of IBPS @https://www.ibps.in or from the IBPS PO Apply Online 2022 link given above
Step 2: On the home page of IBPS, on the left-hand side you will find CRP PO/MT
Step 3: You will click on CRP PO/MT, a new page will open up and there you will see Common Recruitment Process For Probationary Officers/Management Trainees XII
Step 4: Here you will get the IBPS PO Apply Online 2022 Link
Step 5: Now click on click here for new registration
Step 6: Fill all the basic details like your name, mobile number and your email id
Step 7: Now click on save and next button
Step 8: A provisional registration number and password will be sent to your registered mobile number and email id
Step 9: Now upload your photograph and signature in the JPEG format and check the preview that the image is clear or not. After fully satisfying the specifications mentioned click on the next button
Step 10: Now fill in details like your category, center of prelims and mains examination, date of birth, age, permanent address/ correspondence address, etc.
Step 11: Fill out your educational qualification
Step 12: Now choose the participating banks under CRP XII as per your preference
Step 13: When you will do save and next, a preview section will open up carrying all the details you have filled in yet now tick the box given below your photograph to confirm that it is your photo, similarly you have to confirm that the signature is yours. Now click on complete registration
Step 14: Upload your left thumb impression and handwritten declaration
Step 15: The final step for IBPS PO Apply Online 2022 is the payment of application fees
IBPS PO Handwritten Declaration 2022
One of the important elements which is required while applying online for the post of PO is IBPS PO handwritten declaration 2022. Here, we are sharing the IBPS PO 2022 Handwritten Declaration format so that you don't miss this part. It is mandatory to upload the hand-written declaration in the prescribed format as mentioned below. The candidates have to write the following declaration on their own, scan it and upload it along with the IBPS PO Online Application.
The text for the handwritten declaration is as follows –
"I, _______ (Name of the candidate), hereby declare that all the information submitted by me in the application form is correct, true and valid. I will present the supporting documents as and when required."
IBPS PO Apply Online 2022: Documents Required
The following table shows the list of the documents required for the online registration of IBPS PO 2022
Documents Required for IBPS PO Apply Online 2022
Documents
Size
Passport Size Photograph
20 – 50 kb
Signature
10 – 20 kb
Handwritten Declaration
50 – 100 kb
Left-hand Thumb Impression
20 – 50 kb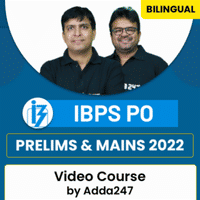 IBPS PO Apply Online 2022: Eligibility Criteria
Before applying for IBPS PO 2022, candidates must check whether they are fulfilling the eligibility criteria set by IBPS. A small mistake can lead to rejection at the later stage of IBPS PO Recruitment 2022 therefore candidates must read the eligibility criteria carefully.
Educational Qualification
A candidate must have done their graduation from a University recognized by the Govt. Of India or any equivalent qualification recognized as such by the Central Government. The candidate must possess a valid Mark-sheet / Degree Certificate that he/ she is a graduate on the day he/she registers and indicate the percentage of marks obtained in Graduation while registering online.
Age Limit
The minimum age limit to apply for IBPS PO 2022 is 20 years and the maximum age is 30 years. A candidate must have been born not earlier than 02.08.1992 and not later than 01.08.2002 (both dates inclusive)
IBPS PO Apply Online 2022: Age Relaxation
Name Of The Category
Upper Age Limit
SC/ST
35 Years
OBC(Non Creamy Layer)
33 Years
PWBD
40 Years
Ex-Servicemen
35 Years
Persons affected by 1984 riots
35 Years
Related Post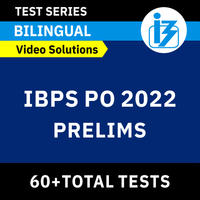 Latest Govt Jobs Notifications
FAQs: IBPS PO Apply Online 2022
Q.1 When did the online application for IBPS PO 2022 Start?
Ans The online application for IBPS PO 2022 has been started on 2nd August 2022
Q.2 Are final years students eligible to apply for IBPS PO 2022?
Ans No a final year student can't apply for IBPS PO 2022
Q.3 How many vacancies has been released for IBPS PO?
Ans A total number of 6932 vacancies has been released for IBPS PO
Current Affairs