IPPB Preparation Tips For GDS Exam: In this article, we are going to give IPPB Preparation Tips For GDS Exam which will help you in clearing this exam. The selection process for the IPPB GDS exam comprises an online written examination and the language proficiency test if needed. It is a wonderful opportunity for all the candidates who are already working as Grameen Dak Sevaks (GDS) to join the Indian Post Payment Bank as executives. There are a total number of 7 sections that candidates need to prepare for the IPPB GDS exam. Keep reading this article to check IPPB Preparation Tips For GDS Exam
IPPB Preparation Tips For GDS Exam
Here we have provided below the section-wise preparation tips for the IPPB GDS exam. The exam pattern is such that there will be 120 questions having a weightage of 120 marks.
IPPB Preparation for Quantitative Aptitude
In the quantitative Aptitude section, there are some topics that are important from the IPPB GDS exam point of view, and these topics are repeatedly asked in other banking exams as well. The topics which you shouldn't miss out on at any cost are Profit & Loss, Time & Work, Time Speed & Distance, Percentage, Average, and SI-CI.
Sometimes examiners ask questions directly on a formula basis, therefore, memorize the basic mathematical formulas and attempt these formula-based questions as they are the easiest.
Giving mock tests is a mandatory sort of thing therefore after covering 60-70% syllabus, start giving mocks and then analyze your result to check weak areas. Once you have identified your weak areas, revise those topics in which you are not feeling confident.
To increase your calculation speed, learn tables up to 30, square root & cube root up to 30. Then try to do the calculation mentally without taking a pen & paper. Also learn the divisibility rules which will help you in simplification questions.
Data analysis and interpretation is the most important part of the quantitative aptitude section in which the examiner will try to test your core concepts. It is a time-consuming section so make a habit of solving at least 5-10 such problems daily and improve your speed.
IPPB Preparation Tips for Reasoning
The most important topics for the reasoning section are syllogism, blood relations, seating arrangements, direction-based questions, analogy, and coding-decoding.
While practicing at home always try to start with questions that you are confident about solving. It will boost your confidence and will minimize the time required and let you attempt more questions in the real exam.
Go through previous year's papers to get used to the pattern of questions, when you will practice the exam level questions then you will perform better in the exam.
To score good marks in the reasoning section, candidates must practice as many questions as they can.
IPPB Preparation Tips for English
Most of the candidates try to escape from this section but this is one of the easiest sections in which you can attempt maximum questions within a time limit allotted.
In the IPPB GDS exam, you will definitely find some questions on vocabulary. To improve vocabulary make a habit of reading newspapers and then try to use the newly found words in your daily conversation. Don't try to mug up as it will be of no use.
Some of the Important topics include grammar, comprehension, error correction, cloze test, and the question that tests your vocabulary.
Go through the important rules of grammar and try to solve the questions by yourself
IPPB Preparation Tips for Computer Awareness, Digital Payments/ Banking, and Telecom awareness
one or two questions on the history of computers are asked which you should study.
Also, go through all the Abbreviations and the basics of computer hardware & software
Learn the rules & regulations regarding digital payments
IPPB Preparation Tips for General Awareness
Current affairs are very important therefore try to cover at least 6 months of current affairs.
Also read static awareness like national parks & wildlife sanctuaries, important dams & ports
Major International Airports
IPPB Preparation Tips for Basic Banking/Payment Banks Awareness
Some of the important topics in this section are the structure of payment banks, and the number of payments banks.
Basic banking like Types of banks in India, the function of commercial banks, e-banking, forms of e-banking, etc.
Just try to cover the basics and don't dive deep into these topics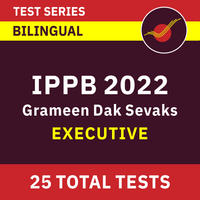 Related posts
FAQs: IPPB Preparation Tips For GDS Exam
Q.1 What are some IPPB preparation tips for the GDS exam?
Ans Candidates can check IPPB preparation tips for the GDS exam from the above article.
Q.2 Can we clear the IPPB GDS exam in the first attempt?
Ans Yes you can clear the exam in the first attempt if you follow the IPPB preparation tips for the GDS exam.