Know How To Check CIBIL Score Online For IBPS and Other Bank Exams
As IBPS has mentioned in the IBPS RRB and IBPS Clerk Notification PDF that candidate applying for a position at participating banks must maintain a healthy credit history and have a minimum CIBIL score of 650 or above at the time of joining. Every aspiring candidate should have knowledge of CIBIL Scores and know-how To check CIBIL scores online For IBPS and Other Bank Exams.
Complete Information On CIBIL
There are four credit information companies authorized by the Reserve Bank of India, with Credit Information Bureau (India) Limited (CIBIL) being the most widely recognized. CIBIL Limited holds credit records for approximately 600 million individuals and 32 million businesses. CIBIL India operates under the umbrella of TransUnion, an American multinational group, which is why credit scores in India are referred to as CIBIL Transunion scores. In the given post, we have discussed in detail how to check CIBIL Score Online.
What Is CIBIL Score?
The CIBIL Score is a three-digit numerical representation of an individual's credit history, rating, and report. It ranges from 300 to 900, with a higher score indicating a better credit rating. The Credit Information Report (CIR) provides information about an individual's credit payment history across various loan types and credit institutions over a specific timeframe. It's important to note that the CIBIL Score does not include details of savings, investments, or fixed deposits. When applying for a loan, banks and lenders assess your creditworthiness by checking your credit history and reviewing your credit report.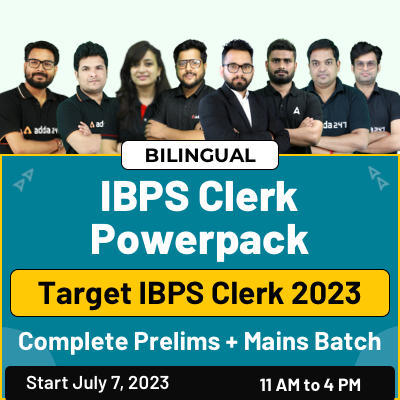 How To Check CIBIL Score Online?
Here, we have discussed in detail the steps to check the CIBIL Score Online.
Step 1:Visit the official website of CIBIL (https://www.cibil.com/) or any other credit information company authorized by the Reserve Bank of India.
Step 2:On the website's homepage look for the "Check Your CIBIL Score" option. Click on it to proceed.
Step 3:You will be directed to a registration or login page. If you are a first-time user, you will need to create an account by providing your personal details such as name, email address, mobile number, and PAN card number. For new registration candidates will be charged a payable amount. The CIBIL subscription features is Rs.550 for 1 month, Rs. 800 for 6 months, and Rs. 1200 for 12 months. If you already have an account, log in using your credentials.
Step 4:After logging in, you may be asked to verify your identity through various security questions or a one-time password (OTP) sent to your registered mobile number.
Step 5:Once your identity is verified, you will be able to access your CIBIL score and credit report. The score is usually displayed on the dashboard or in a separate section.
Step 6:Review your CIBIL score, which is typically a three-digit number ranging from 300 to 900. A higher score indicates a better creditworthiness.
Step 7:Take a look at the detailed credit report, which provides information about your credit history, loan accounts, credit card usage, repayment history, and any outstanding dues or defaults.
How To Improve Your CIBIL Score?
Improving your CIBIL Score can be a straightforward process if you adopt the right approach. By following certain practices, you can effectively enhance your CIBIL Score. One essential practice is to ensure timely payment of your credit bills. It is crucial to avoid missing loan EMIs or defaulting on debts. Using credit wisely is also important. Taking on excessive credit simultaneously can lead to difficulties in timely repayment of EMIs. It is advisable to apply for credit that is within your limits and that you can comfortably repay. Setting reminders to ensure timely credit repayments can help you avoid late fees and other charges.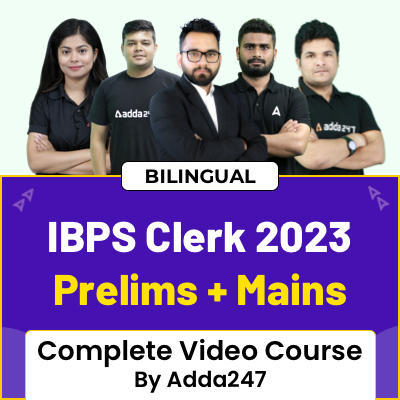 Possible Reasons For CIBIL Defaulters
For students, there are specific factors that can contribute to becoming a CIBIL defaulter. Here are some possible reasons:
Inability to Repay Education Loans: Many students rely on education loans to finance their studies. However, after completing their education, they may face challenges in finding suitable employment or generating sufficient income to repay the loan on time, leading to defaults.
Lack of Employment Opportunities: Graduates may struggle to find suitable job opportunities immediately after completing their studies. Limited job prospects or job market fluctuations can make it difficult to secure stable employment and meet loan repayment obligations.
Insufficient Financial Planning: Students may not have a complete understanding of financial management and budgeting. Inadequate planning and overspending during their student years can create financial strain later, making it challenging to fulfill loan repayment obligations.
Financial Dependency: Some students rely heavily on their parents or guardians for financial support during their education. If the primary financial provider faces financial difficulties, it can indirectly affect the student's ability to repay their loans.
Unforeseen Personal Circumstances: Unexpected personal circumstances, such as illness or family emergencies, can disrupt a student's financial stability. These situations can affect their ability to make loan repayments and potentially lead to defaults.
Lack of Financial Literacy: Limited knowledge about loans, interest rates, and repayment terms can contribute to defaults among students. Insufficient understanding of loan agreements and obligations may lead to poor financial decision-making.
What If The CIBIL Score Is 0 or -1?
If the CIBIL Score is 0, it typically indicates that CIBIL Credit History is not available. If the CIBIL Score is -1 it means that the individual does not have any credit history. If your CIBIL credit history is shorter than six months, your credit score will be zero (0) since the credit reporting bureau lacks sufficient information to evaluate your credit history and assign you a credit score. In simple terms if the CIBIL Score is -1 then it means that an individual do not have a credit history. It suggests that an individual does not have any credit accounts, indicating that they have not yet obtained loans or credit that contribute to the development of their credit profiles.
CIBIL Credit Score Range
CIBIL Credit Score
Meaning
Zero (0)
CIBIL Credit History not available (NA)
Negative (-1)
No Credit History (NH)
800+
Excellent
740-799
Very Good
670-739
Good
580-669
Fair
350-579
Very Poor