NEDFi JEO Salary 2022: The basic pay of NEDFi JEO salary 2022 forms a crucial factor that gives candidates the motivation to join NEDFi as a Junior executive officer. NEDFi salary and growth opportunities in NEDFi are immense as a result of which lakhs of candidates apply for the NEDFi exam. The newly joined Junior executive officer will be offered a gross salary of INR 48,000. Candidates who will clear the upcoming NEDFi exam will be on probation for one year. In this article, we have covered the NEDFi JEO Salary in detail along with perks & allowances, job profile and career growth.
NEDFi JEO Salary 2022: Pay Scale
North Eastern Development Finance Corporation Ltd offers an initial basic pay of rupees 15,400 to newly selected Junior executive officers. The pay scale on the basis of which NIDFi JEO Salary 2022 is formed is 15400-900(4)-19000- 1200(6)-26200-1300(2)- 28800-1480(3)-33240. Candidates will get an increment of 900 rupees for four years & then basic pay will be 19,000 rupees. After this, an increment of 1200 rupees for 6 years will be provided and basic pay will become 26,200. The maximum basic pay will be 33,240 after 15 years of continuous service.
| | |
| --- | --- |
| Basic Pay  | Amount |
| Initial Basic Pay | 15400 |
| Basic Pay After 4 Years | 19,000 |
| Basic Pay After 10 Years | 26,200 |
| Basic Pay After 12 Years | 28,800 |
| Basic Pay After 15 Years | 33,240 |
NEDFi JEO Salary 2022: Perks & Allowances
NEDFi JEO is one of the most sought after job for the candidates interested to pursue their career in banking sector mainly due to its attractive benefits, perks and allowances. They include :
Dearness Allowance
House Rent Allowance
City Compensatory Allowance
Family Allowance
NEDFi JEO Salary 2022: Job Profile
NEDFi JEO selected candidates should mandatorily serve a probation period of 1 year which may, at the NEDFI's discretion, be extended for a further maximum period of one year to learn the basics of the banking sector. After the probation period gets over, the employees are required to undergo a screening process, after which they have promoted as Grade-II officers. The details and responsibilities of which are given below.
Supervise clerical activity
Helping in the screening of loan documents
Manage cash balance
Managerial tasks
Verification of documents
NEDFi JEO Salary 2022: Career Growth
NEDFi JEO exam gives the opportunity for the selected candidates to start at officer level and then slowly, with a number of years in service and lucrative promotions, they have the possibility to be appointed as Assistant Manager (Grade-A), top executive level post.
Junior Executive Officer
Executive Officer (EO-II)
Senior Executive Officer (EO-III)
Assistant Manager (Grade-A)
Related Posts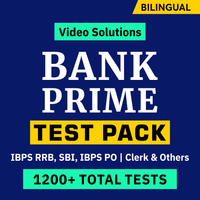 Latest Govt Jobs Notifications
FAQs: NEDFi JEO Salary 2022
Q.1 What is the monthly NEDFi JEO salary 2022?
Ans The monthly NEDFi JEO salary 2022 is approximately 48,000 rupees
Q.2 What are the perks & allowances included in NEDFi JEO Salary 2022?
Ans The perks & allowances included in NEDFi JEO Salary 2022 is provided in the article above
Current Affairs