NICL AO Salary 2022: National Insurance Company Limited is one of India's well-known insurance providers. The most popular search terms among applicants and candidates for this prestigious NICL AO recruitment are NICL AO salary and job profile. In addition to being prestigious, the NICL AO salary ranges and perks of this position attract more candidates each year to sit for the exam. The candidates can also go thorough the National Insurance Company Limited's administrative officer pay scale in this article.
NICL AO Salary 2022: Pay Scale
The pay scale for an Administrative Officer at NICL is Rs.32795-1610(14)-55335-1745(4)-62315. Candidates chosen for the position of AO will receive an annual salary of around INR 7.5 lakhs to 8 lakhs in the beginning. Aspirants from all over the country wait for the chance to work for this insurance company because, in addition to offering a reputable permanent position, the company offers a good salary as well as numerous benefits and allowances that are a bonus.
NICL AO Salary 2022: Salary Structure
Details about the NICL AO salary structure are provided below. Candidates who are interested can have a look at it.
NICL AO Salary Structure
Post 
Administrative Officer 
Pay Scale
INR 32795-1610(14)-5535-1745(4)-62315
Basic Pay
INR 32, 795/month
Total Emoluments
INR 51,000/month
CTC
INR 7.5 to 8 Lakhs/annum
NICL AO Salary 2022: Perks
In addition to the high pay scales, a NICL AO also receives some significant benefits. Aspirants interested in applying for the upcoming NICL exam should review the allowances listed below.
Medical Allowance
Group Personal Accident Insurance
House Rent Allowance (HRA)
Pension Under New Pension System governed by PFRDA
Gratuity
City Compensatory Allowance
Reimbursements (Furniture, briefcases, newspapers)
Transport Allowance
LTS
NICL AO Salary 2022: Promotion
The National Insurance Company Limited offers its employees many opportunities for professional advancement. For candidates to be eligible for a promotion, the required minimum number of working years must be five, though in some exceptional circumstances it can be three. For the promotion, there are internal tests and interviews that the candidates must pass.
NICL AO Salary 2022: Job Profile
When you receive such substantial compensation and benefits, you must fulfil your obligations in a responsible manner. The roles and duties you will be expected to fulfil as a NICL Administrative Officer are listed below.
Supervising the Assistant Works
Claim Settlement
Filling the Official Returns properly
Managing contracts
Authorizing Government Claims and agreements
Compiling Statutory and Regulatory Requirements
Managing the Records of Major receipts
Latest Govt Jobs Notifications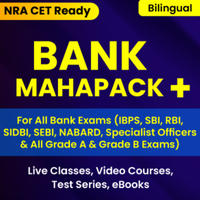 FAQs: NICL AO Salary 2022
Q1. What is the monthly salary of a NICL AO?
Ans. The monthly salary of an Administrative Officer at NICL is approximately Rs. 51000/-.
Q2. What is the salary structure of the Administrative Officer at NICL?
Ans. Details about the salary structure of the Administrative Officer at NICL are given in the above article.
Current Affairs