Nobel Prize 2023 Winners
The Nobel Prize is a set of prestigious international awards presented annually in recognition of outstanding achievements in various fields. It was established by the will of Alfred Nobel, a Swedish inventor, engineer, scientist, and philanthropist who is best known for inventing dynamite. The first Nobel Prizes were awarded in 1901, following Nobel's death in 1896. The schedule for the 2023 Nobel Prize has been released on the official website. Here in this article, you can learn all about the Nobel Prize 2023 Winners List and Schedule.
Nobel Prize 2023 Winner In Medicine or Physiology
Katalin Karikó and Drew Weissman have been honored with the 2023 Nobel Prize in Physiology or Medicine for their pivotal discoveries related to nucleoside base modifications. These discoveries played a vital role in the development of highly effective mRNA vaccines against COVID-19. Their groundbreaking research significantly influenced our comprehension of how mRNA engages with our immune system. Their work was instrumental in the remarkable speed at which vaccines were created to combat one of the most significant health crises in recent history, the COVID-19 pandemic.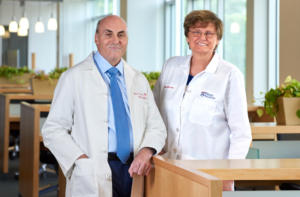 Nobel Prize 2023 Winner In Physics
Pierre Agostini, Ferenc Krausz, and Anne L'Huillier have been honored with the Nobel Prize 2023 in Physics on 3 October 2023. Their experimental techniques that generated attosecond pulses of light for the research of electron dynamics in matter have made them grasp the Nobel Prize. They have initiated varieties of experiments that produced pulses of light so short that only attoseconds could measure them. This demonstration showcased that these pulses can be utilized to deliver images of following processes inside molecule and atoms.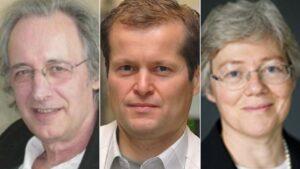 Nobel Prize 2023 Winner In Chemistry
Moungi G. Bawendi, Alexei I. Ekimov and Louis E. Brus have received the Nobel Prize 2023 for their discovery and synthesis of quantum dots. The discovery and processing of the quantum dots have grabbed the Nobel prize in Chemistry. With the development of quantum dots, the smallest form of nanotechnology has been discovered. This effective technology can help surgeons to extract tumor tissues and more.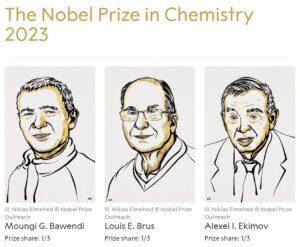 Nobel Prize 2023 Winner In Literature
The Nobel Prize 2023 for the Literature discipline has been awarded to Jon Fosse aka Jon Olav Fosse. His initiatives to create exceptional prose and plays to deliver voice to the unsayable has made his receive the honor. The Nobel Prize in Literature is said to be a Swedish literature prize that is awarded specifically every year since 1901. The Nobel prize for Literature is awarded to an author selected from all over the globe.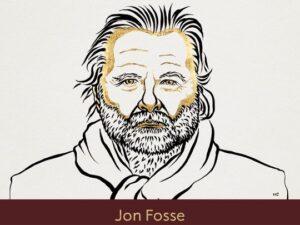 Nobel Prize 2023 Winner In Peace
Narges Mohammadi received the Nobel Prize 2023 for her immense fight to defeat oppression of women in Iran. She has been termed as the symbol of peace as her fight to acquire freedom and human rights for all is tremendous. It has been decided by the Norwegian Nobel Committee to award the Nobel Peace Prize 2023 to Narges Mohammadi. Her act of bravery has been encountered by the whole world and the regime has been arrested for around 13 times.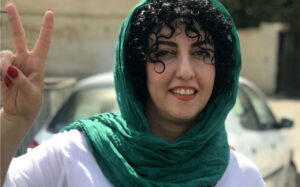 Nobel Prize 2023 Winner In Sveriges Riksbank Prize in Economic Sciences
Claudia Goldin is awarded with the Sveriges Riksbank Prize in Economic Sciences in the memory of honorable Alfred Nobel. She received the award for having a keen understanding about the outcomes of women's labour market. Claudia Golding delivered the first eminent account of women's earnings and market participation from the centuries. She has done a tremendous research through which it has been enlightened that necessity of changes in the gender gap.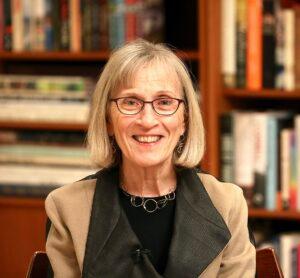 Nobel Prize 2023
The winners of prizes will be announced daily from Monday, October 2, through October 9, 2023. The detailed schedule for the Nobel prize has been notified on the official website.
The Nobel Prize is awarded in the following categories:
Physiology or Medicine: Awarded for outstanding contributions in the field of medical science and physiology.
Physics: Recognizes exceptional achievements in the realm of physics and our understanding of the physical universe.
Chemistry: Celebrates groundbreaking discoveries and advancements in the field of chemistry.
Literature: Acknowledges exceptional literary works and contributions to the world of literature.
Peace: Presented to individuals or groups who have made significant efforts to promote peace and resolve conflicts.
The Sveriges Riksbank Prize in Economic Sciences in Memory of Alfred Nobel: Recognizes outstanding contributions to the field of economics. These prestigious awards are presented annually to individuals or organizations who have made significant and enduring contributions to humanity in these respective fields.
Nobel Prize 2023 Winners List and Schedule
The Nobel Prize announcements are eagerly anticipated worldwide, as they recognize exceptional achievements and contributions in various fields, ranging from science and literature to peace efforts and economics. Here is the schedule for the Nobel Prize 2023.
Nobel Prize 2023 Winners and Schedule
Nobel Prize Category
Announcement Date
Venue
Winners
PHYSIOLOGY OR MEDICINE
Monday, 2 October
Karolinska Institutet, Solna
Katalin Karikó and Drew Weissman
PHYSICS
Tuesday, 3 October
Royal Swedish Academy of Sciences, Stockholm
Pierre Agostini, Ferenc Krausz and Anne L'Huillier
CHEMISTRY
Wednesday, 4 October
Royal Swedish Academy of Sciences, Stockholm
Moungi G. Bawendi, Alexei I. Ekimov and Louis E. Brus
LITERATURE
Thursday, 5 October
The Swedish Academy, Stockholm
Jon Fosse
PEACE
Friday, 6 October
Norwegian Nobel Institute, Oslo
Narges Mohammadi
THE SVERIGES RIKSBANK PRIZE IN ECONOMIC SCIENCES
Monday, 9 October
Royal Swedish Academy of Sciences, Stockholm
Claudia Goldin