This article will help you how to read news articles in economy sections and how these points you can use in essays and interviews. This article will help you to understand articles regarding the NPA ratio being less in MUDRA loans as compared to whole banking sector.
Recent in News:
Under a recent RTI reply, it was found that the Non-Performing Assets (NPA) Ratio in the case of MUDRA loans is just 3.3% as compared to the 5.9% NPA Ratio in general banking loans. Over 7 years since launching Non-performing assets of banks for Mudra loans are lower than the average NPAs of the sector as a whole.
What is Mudra Scheme?
The MUDRA scheme was formulated to provide loans to people who don't have collateral. This scheme was to increase the financial inclusion of citizens in the organized banking sector.
Any individual who is otherwise eligible to take a loan and has a business plan for non-farm income-generating activities in sectors such as manufacturing, trading, services, and activities allied to agriculture and whose credit need is up to Rs.10 lakh is eligible to avail of credit under the Pradhan Mantri Mudra Yojana (PMMY).
There are three categories, viz. Shishu (loans up to Rs. 50,000), Kishore (loans above Rs. 50,000 and up to Rs. 5 lakh) and Tarun (loans above Rs. 5 lakh and up to Rs. 10 lakh).
PM MUDRA scheme was launched in 2015.
The collateral guarantee is given by MUDRA agency (government giving guarantee)
How many loans have been sanctioned and  what is the amount of money has been given under the Mudra Scheme?
Total loan accounts: 19.78 crore beneficiaries
Total loan value : 14 lakh crore approx
Around 1.9 lakh crore amount has been sanctioned under Financial year 2023.
What are important points to understood through the data?
Public sector banks have almost 46 % of all the mudra loans in value terms till june 30. But they acumulated only 4.98% of Bad loans that is Rs. 31,025.30 crore where as there average NPA ratio is 5.97%.
Private banks have 36% of Mudra loans and they only have 1.32 percent of the disbursements as NPAs.
Of the total 19.78 crore beneficiaries only 82.98 lakh loans that is 4.19 % turned bad
Private sectors may account for just 36% of value of loan but they have 53% of loan accounts. They have given smaller value loans but their coverage is wider. 60% of shishu loans are given by private banks.
But when compared to Public sector banks they have only 24 percent of total mudra loan accounts with a 46% value of loans. Public banks have 61% share in the Tarun Category.
The NPA ratio is high for RRBs that is around 5.38 percent and lower for Small Finance banks i.e 2.79%.
The MSME category which was mostly hit by the pandemic has also been able to pay the EMIs. The stressed sector is agriculture which has more NPAs.
Important Takeaways:
Small loans given with proper mentorship will give boost to Aatmnirbhar Bharat. The success of Private banks to minimize their NPA in mudra loans is that they have given smaller loans to wider range of people which actually helped in making more people financially included. The Banking system needs to make changes for the agriculture loans as they have mor number of NPAs.
Other posts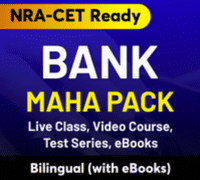 Current Affairs