The Reserve Bank of India (RBI) has become one of the first major central banks in the world to start a pilot project with its own virtual currency when the wholesale digital rupee is used on a trial basis from 1 November. It is initially for settlement of transactions in government securities only.
What is the use of  e₹-W?
The use case for this pilot is settlement of secondary market transactions in government securities. Use of e₹-W is expected to make the inter-bank market more efficient. Settlement in central bank money would reduce transaction costs by pre- empting the need for settlement guarantee infrastructure or for collateral to mitigate settlement risk," the circular said.
Which banks are participating in the pilot project?
Nine banks namely State Bank of India, Bank of Baroda, Union Bank of India, HDFC Bank, ICICI Bank, Kotak Mahindra Bank, Yes Bank, IDFC First Bank and HSBC
What are the future plans of RBI regarding E Rupee?
The first pilot in Digital Rupee — Retail segment (e₹-R) is planned for roll out within a month in select locations in closed user groups comprising customers and merchants. The details regarding operationalisation of e₹-R pilot will be communicated in due course.
What is digital currency ?
Reserve Bank broadly defines CBDC as the legal tender issued by a central bank in a digital form. It is akin to sovereign paper currency but takes a different form, exchangeable at par with the existing currency and shall be accepted as a medium of payment, legal tender and a safe store of value. CBDCs would appear as liability on a central bank's balance sheet.
Under which section RBI manages the currency ?
Management of currency is one of the core central banking functions of the Reserve Bank for which it derives the necessary statutory powers from Section 22 of the RBI Act, 1934.
How many countries have launched the digital currency?
Ten countries have already launched their own digital currency, including Nigeria in Africa and Jamaica in the Caribbean. The Bahamas in the West Indies was the first country in the world to roll out a national central bank digital currency, called the Sand Dollar, in October 2020. China is due to launch a CBDC in 2023. Nineteen countries in the G20 – which represents the world's largest economies – are exploring central bank digital currencies, including Japan, Russia and South Korea.
In September 2022, the Swedish, Norwegian and Israeli central banks launched a project with the Bank for International Settlements to test international retail and remittance payments with central bank digital currencies, according to Reuters.
In which country, central digital currency was cancelled after its launch?
For Ecuador in South America, low levels of trust in the central bank led to its digital currency being cancelled three years after launch in 2017.
There is ambiguity about Senegal digital currency which might have been cancelled as well.
Which countries have allowed the use of Bitcoins as legal tender?
El Salvador
Other posts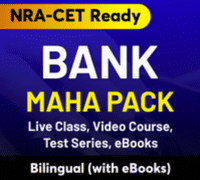 Current Affairs