SBI PO Study Plan 2022: The State Bank of India gives a very huge opportunity to grab the position of SBI PO every year to graduates. This is the time when candidates must start their preparation and make their dream come true. Bankersadda has brought you a new study plan for SBI PO Prelims which will boost your preparation level and enhance your section-wise grip. As the prelims exam is going to be held from 17th to 20th December so candidates have time to make their preparation stronger.
SBI PO Prelims Admit Card 2022
SBI PO Study Plan 2022 Attempt Now
This is the SBI PO Prelims Study Plan 2022 where candidates will get the daily section-wise questions with the timer which will make your string command over all the sections i.e. Reasoning Ability, Quantitative Aptitude, and English Language. If you have not started this SBI PO Study Plan for the prelims exam then you can start with the last 30 days as the practice is the most important thing which will take you to the selection phase.
SBI PO Prelims Study Plan 2022
Date
Reasoning Ability
Quantitative Aptitude
English
28 Sep
Blood Relation
Missing Series
cloze test
29 Sep
Series
Simplification
double fillers
30 Sep
Seating Arrangement
Mix DI and Caselet
error correction
1 Oct
Direction
Practice Set
Practice Set
2 Oct
Order-Ranking
Practice Set
Practice Set
3 Oct
Practice Set
Arithmetic
phrase rearrangement
4 Oct
Practice Set
Data Sufficiency and Quantity Based
sentence based error
5 Oct
Inequalities
Approximation
cloze test
6 Oct
Puzzle
Data Interpretation
sentence rearrangement
7 Oct
Coding-Decoding
Wrong Series
column based
8 Oct
Syllogism
Practice Set
Practice Set
9 Oct
Seating Arrangement, Order-Ranking, Series
Practice Set
Practice Set
10 Oct
Practice Set
Arithmetic
single fillers
11 Oct
Practice Set
Quadratic Inequalities
error correction
12 Oct
Direction, Inequalities, Syllogism
Data Interpretation
idioms and phrases
13 Oct
Puzzle, Miscellaneous, Blood Relation
Simplification and Wrong Series
sentence improvement
14 Oct
Coding-Decoding, Order- Ranking, Direction
Missing Series
double fillers
15 Oct
Seating Arrangement, Syllogism, Miscellaneous
Practice Set
Practice Set
16 Oct
Series, Inequalities, Miscellaneous
Practice Set
—
17 Oct
Practice Set
Data Sufficiency and Quantity Based
cloze test
18 Oct
Practice Set
Data Interpretation
word swap
19 Oct
Puzzle, Blood Relation
Approximation
word rearrangement
20 Oct
Coding-Decoding, Syllogism, Direction
Practice Set
column based
21 Oct
Seating Arrangement, Miscellaneous, Order-Ranking
Simplification
sentence improvement
22 Oct
Blood Relation, Inequalities, Series
Practice Set
Practice Set
23 Oct
Puzzle, Coding-Decoding, Series
Practice Set
Practice Set
24 Oct
Practice Set
Arithmetic
—
25 Oct
Practice Set
Number Series
single fillers
26 Oct
Direction, Miscellaneous
Quadratic Inequalities
Vocabulary
27 Oct
Seating Arrangement, Inequalities
Data Interpretation
sentence improvement
28 Oct
Blood Relation, Direction, Order- Ranking
Approximation
idioms and phrases
29 Oct
Puzzle, Syllogism
Practice Set
Practice Set
30 Oct
Series, Miscellaneous, Inequalities
Practice Set
Practice Set
31 Oct
Practice Set
Arithmetic
word usage
1 Nov
Practice Set
Number Series
sentence based error
2 Nov
Seating Arrangement, Coding-Decoding
Data Interpretation
reading comprehension
3 Nov
Blood Relation, Series, Miscellaneous
Simplification
double fillers
4 Nov
Puzzle, Series
Arithmetic
cloze test
5 Nov
Direction, Order-Ranking, Inequalities
Practice Set
Practice Set
6 Nov
Seating Arrangement, Syllogism
Practice Set
Practice Set
7 Nov

Inequality, Order-Ranking, Direction

Data Sufficiency and Quantity Based

Cloze test

8 Nov

Syllogism, Coding-Decoding

Data Interpretation

Word swap

9 Nov

Blood Relation, Seating Arrangement

Approximation

Word rearrangement

10 Nov

Series, Puzzles

Mixed DI and Caselet

Column based

11 Nov

Inequality, Direction

Simplification

Sentence improvement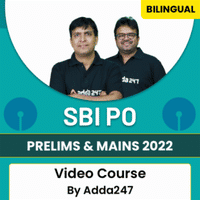 Related Posts: