Dear Aspirants,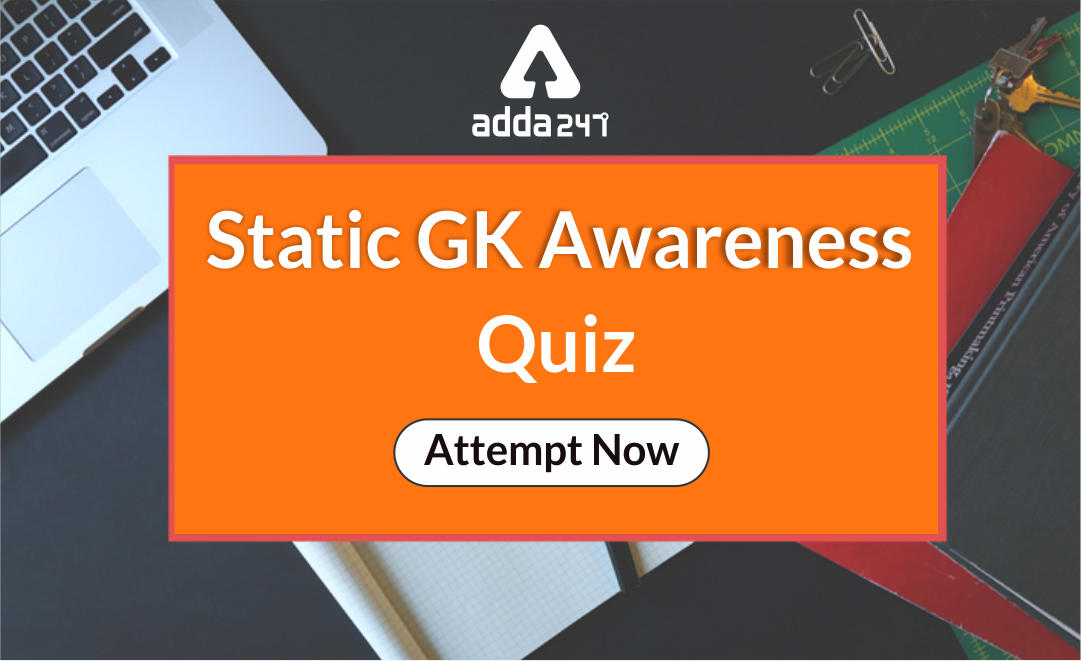 SBI Clerk Main
Static GK Questions
In every Bank/Insurance/SSC and Other competitive exams, there will be some questions of Static GK based. So, here we have given the most important static gk questions for
SBI Clerk Main 2019.
These questions are not only important for SBI Clerk Main but also for IBPS RRB PO/Clerk, EPFO Assistant and SSA, and other upcoming exams.
Q1. The World Bank Group announced that Anshula Kant, an Indian national, has been appointed Managing Director and Chief Financial Officer. World Bank established in which year?
Solution:
The World Bank was created at the 1944 Bretton Woods Conference along with the International Monetary Fund (IMF).
Q2. India and Russia bilateral co-operation to the next level in the field of space, including assistance in India's maiden human space flight mission 'Gaganyaan'. Who is the present Prime Minister of Russia?
Solution:
Dmitry Anatolyevich Medvedev is a Russian politician who has served as Prime Minister of Russia since 2012.
Q3. YouTube is bringing a new education feature "Learning Playlists" with dedicated landing pages for educational videos on topics like math, science, music and language. Youtube established in which year?
Solution:
YouTube is an American video-sharing website headquartered in San Bruno, California. Three former PayPal employees—Chad Hurley, Steve Chen, and Jawed Karim—created the service in February 2005.
Q4. 'Robot umpires' debut in U.S. baseball league. Baseball is the National Sports of which of the following countries?
Solution:
Baseball is the National sports of United states of America.
Q5. International Business Machines Corp acquired a software company Red Hat Inc in $34 billion for the ramp-up its cloud computing business. IBM established in which year?

Solution:
International Business Machines Corporation is an American multinational information technology company headquartered in Armonk, New York established in 1911.
Q6. In Table Tennis, Indian pair G. Sathiyan and Anthony Amalraj won the bronze at the World Tour Platinum Australian Open. Who is the present President of Table Tennis Federation of India?
Solution:
Dushyant Chautala was elected as President of the TTFI at the federation's annual general body meeting on 30 January 2017, becoming the youngest President in the TTFI's.
Q7. Chief Minister Mamata Banerjee and eminent persons of different fields, School students took part in a Padayatra in Kolkata to spread the message of water conservation. Who is the present governor of West Bengal?
Solution:
Jagdeep Dhankar is the present Governor of West Bengal. He is a Senior Advocate at the Supreme Court of India.
Q8. The West Bengal Government has decided to construct 8 lakh 30 thousand houses under BAY for the people belonging to Economically Weaker Section. What is the full form of BAY?
Solution:
The full form of BAY is Bangla Abas Yojana.
Q9. Agri-Business Incubation centre has started in Chhattisgarh. The centre is set up by the Union Agriculture Ministry in the Indira Gandhi Agriculture University of Raipur. Who is the governor of Chhattisgarh?
Solution:
Anusuiya Uikey is a member of the Parliament of India representing Madhya Pradesh in the Rajya Sabha, the upper house of the Indian Parliament. She was appointed as Governor of Chhattisgarh on 16 July 2019.
Q10. Over 30 lakh persons enrolled under "PM Shram Yogi Maandhan Scheme". Who is the present Union Labour and Employment Minister?
Solution:
Santosh Kumar Gangwar is an Indian politician and the current Minister of State with independent charge in the Ministry of Labour and Employment in the Government of India.
Q11. Chandrakant Kavlekar to be the new Deputy Chief Minister of Goa. He will replace Vijai Sardesai as the deputy chief minister of Goa. Who is the present Governor of Goa?

Solution:
Mridula Sinha is an Indian politician who is the current Governor of Goa and also writer.
Q12. U.S. celebrates 50 years of the Apollo 11 mission. Who is the present Administrator of NASA ?

James Frederick Bridenstine
Solution:
James Frederick Bridenstine is an American politician and the Administrator of the National Aeronautics and Space Administration (NASA).
Q13. U.S. Federal Trade Commission have approved a $5 billion penalty to be levied on Facebook. Where is the headquarter of Facebook?
Solution:
The headquarters of Facebook is along 1 Hacker Way in Menlo Park, CA 94025 within the Silicon Valley, california.
Q14. 'Nagarkirtan' wins big at SAARC film fest. Where is the headquarter of SAARC?
Solution:
The SAARC headquarters are located in Kathmandu, the capital city of Nepal.
Q15. Anahat Singh, Neel Joshi claimed titles at Dutch Junior Open tournament in Netherlands. What is the capital of Netherlands?
Solution:
Amsterdam is the Netherlands' capital, known for its artistic heritage, elaborate canal system and narrow houses with gabled facades, legacies of the city's 17th-century Golden Age.