General awareness section is the most important part of every competitive exam, it can help you score well in the exam if you are updated with all the current news. Banking Awareness, Static GK and the current news are the parts that make the GA section complete. It is important to know what is happening in and outside of India. GK updates are incorporated with the important news that made the headlines today. It is the complete bag of the important news that held all day long. One should have complete knowledge about the
banking terms, current affairs news,
etc. So, here is the GK update of 9th
August to help you prepare the
Current affairs part.
1. 66th National Film Awards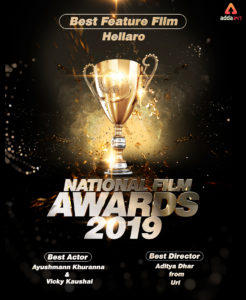 i. The 66th National Film awards have been announced by Rahul Rawail, head of the Jury for feature films.
ii. The Jury unanimously conferred the award for the Most Film Friendly State to "Uttarakhand" for furthering the growth of the film industry in the state including creating an environment for ease of filming in the state.
2. 5595 electric buses sanctioned under FAME scheme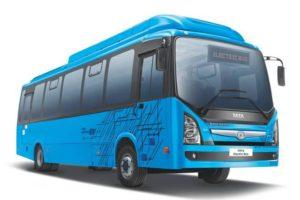 i. The Department of Heavy Industry has sanctioned 5,595 electric buses under the phase II of Faster Adoption and Manufacturing of (Hybrid &) Electric Vehicles (FAME) India scheme.
ii. The buses are sanctioned to 64 cities in 22 states and union territories for intracity and intercity operations in order to push for clean mobility in public transportation.
iii. The buses are expected to run about 4 billion km during their contract period and are expected to save cumulatively about 1.2 billion liters of fuel over the contract period, which will result into avoidance of 2.6 million tonne of CO2 emission.
3. India & Bangladesh to set up committee for optimum use of water resources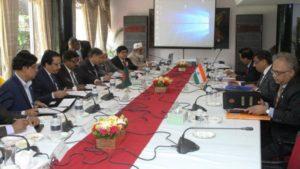 i. India and Bangladesh have agreed to set up a Joint Technical committee for optimum use of Ganges water. The river Ganga's water is being received by Bangladesh under the Ganga Water Sharing Treaty 1996.
ii. Both the countries have also agreed to prepare a framework for interim water-sharing agreement for 8 rivers including Feni, Gumti and Teesta.
Static/Current Takeaways Important For SBI Clerk Mains:
Capital of Bangladesh: Dhaka; Currency: Taka; PM: Sheikh Hasina.
4. Union HRD Minister to launch 'Samagra Shiksha-Jal Suraksha' drive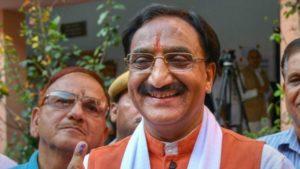 i. Union HRD Minister will launch 'Samagra Shiksha-Jal Suraksha' to create awareness about Water Conservation among all school students in the country. So that they can become competent, conscientious and committed water citizens of our nation. The department has prepared a detailed outline to implement this programme in all the schools in the country.
To educate students learn about conservation of water.
To sensitize students about the impact of scarcity of water.
To empower students to learn to protect the natural sources of water.
To help every Student to save at least one litre of water per day.
To encourage Students towards judicious use and minimum wastage of water at home and school level.
1 Student – 1 Day – Save One Litre Water
1 Student – 1 Year – Save 365 Litres Water
1 Student – 10 Years – Save 3650 Litres Water
Static/Current Takeaways Important For SBI Clerk Main 2019:
Union HRD Minister: Ramesh Pokhriyal 'Nishank'.
5. NITI Aayog to launch the 4th Edition of WTI Awards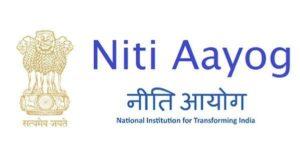 i. The NITI Aayog will launch the 4th Edition of Women Transforming India (WTI) Awards. The WTI Awards is being organized in collaboration with the United Nations to recognize women entrepreneurs from across India.
ii. This year's theme is 'Women and Entrepreneurship', in continuation of the theme for WTI Awards 2018. WhatsApp has collaborated with NITI Aayog for WTI Awards 2019 and will be providing support amounting to US$100,000 to the award winners.
iii. The Women Entrepreneurship Platform (WEP) is a Government of India initiative by NITI Aayog to promote and support aspiring as well as established women entrepreneurs in India, assist and handhold them in their journey from starting to scaling up and expanding their ventures.
Static/Current Takeaways Important For RRB NTPC/IBPS RRB Main 2019:
CEO NITI Aayog: Amitabh Kant; Vice Chairman: Rajiv Kumar.
6. President signs National Medical Commission Bill into a law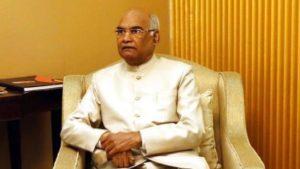 i. President Ram Nath Kovind has signed National Medical Commission Bill which was passed by both houses of Parliament.
ii. The NMC bill aims at mega reforms in the medical education sector and will replace the nearly 63-year-old Indian Medical Council Act. The bill will ensure probity, quality education and bring down costs of medical education.
iii. National Medical Commission Bill will also simplify procedures and provides wider access to people for quality healthcare. The NMC will have eminent medical personalities as members who will be appointed for only one term of four years and will not be eligible for any further extension.
7. Rohingya refugees get identity cards in Bangladesh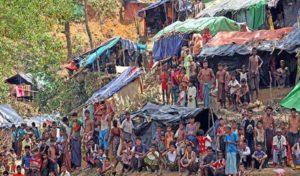 i. 5 lakh Rohingya refugees living in Bangladesh have been issued identity documents by the United Nations High Commissioner for Refugees (UNHCR). UNHCR's Bio-metric Identity Management System (BIMS) fraud-proof cards are being issued jointly by Bangladeshi authorities and UNHCR to all verified refugees over the age of 12.
ii. These cards will help in establishing and safeguarding the right of Rohingya refugees to return to their homes in Myanmar. UNHCR's (BIMS) captures bio-metric data, including fingerprints and iris scans, which secure each refugee's unique identity as well as other important information such as family links.
Static/Current Takeaways Important For SBI Clerk Main 2019:
UNHCR Headquarters: Geneva, Switzerland; UNHCR Head: Filippo Grandi.
8. Iran unveils three new precision-guided missiles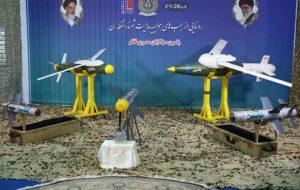 i. Iran unveiled 3 precision-guided missiles. The new line-up of air-to-air missiles named the "Yasin", "Balaban" and a new series of the "Ghaem" were developed jointly by the ministry and Sa Iran, also known as Iran Electronics Industries.
Static/Current Takeaways Important For RRB NTPC/IBPS RRB Main 2019:
President of Iran: Hassan Rouhani; Capital of Iran: Tehran.
Currency of Iran: Rial.
9. ADB to provide $200 million for rural road project in Maharashtra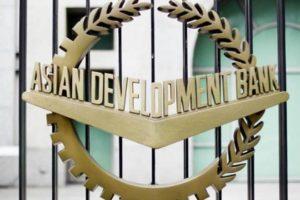 i. Asian Development Bank (ADB) has approved a USD 200 million loan for improving road infrastructure in 34 districts of Maharashtra.
ii. The aim of the project is to connect rural areas with markets and services. Roads in rural areas would be upgraded to all weather standards which will boost links between local residents and economic centres across the state.
Static/Current Takeaways Important For SBI Clerk Mains:
President of ADB: Takehiko Nakao; Headquarters: Manila, Philippines.
10. Manipur tops in Breastfeeding, Infant & Young Child Feeding Practices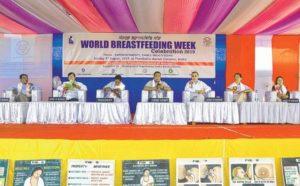 i. Manipur has topped the rankings in Breastfeeding and Infant and Young Child Feeding Practices in the country. Health and Family Welfare Minister released a report on Breastfeeding. Uttar Pradesh, Rajasthan and Bihar are at the bottom positions in the report card.
ii. The Breastfeeding report card has been developed by devising a composite score based on 3 indicators namely early initiation of breastfeeding, exclusive breastfeeding for six months and complementary feeding at 6-8 months of child's age.
Static/Current Takeaways Important For EPFO/LIC ADO Main 2019:
Union Health and Family Welfare Minister: Dr Harsh Vardhan.
11. BAFTA LA to honour Steve Coogan with Charlie Chaplin Award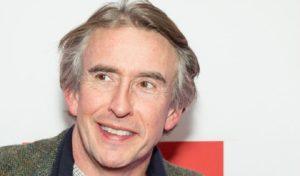 i. Actor Steve Coogan will be felicitated with the Charlie Chaplin Award by the British Academy's Los Angeles branch. He will receive the honour during the 2019 Britannia Awards.
The Charlie Chaplin Britannia Award for Excellence in Comedy recognises the talents whose popularity and cultural impact exemplifies the uniquely transcendent quality of excellent comedy.
12. ISRO announces Vikram Sarabhai Journalism Award 2019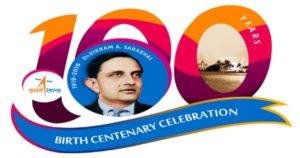 i. Centenary year celebrations of Dr Vikram Sarabhai, father of Indian space programme, ISRO institutes two categories of awards in journalism.
ii. ISRO has announced its "Vikram Sarabhai Journalism Award in Space Science, Technology and Research" to recognize and reward journalists who have actively contributed towards the field of space science, applications, and research.
Static/Current Takeaways Important For SBI Clerk Main 2019:
ISRO Director: K. Sivan; Headquarters: Bengaluru; Established in: 1969.
13. 4th edition of National Entrepreneurship Awards, 2019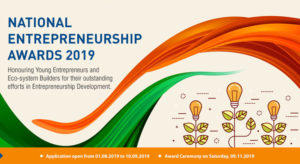 i. The 4th edition of the National Entrepreneurship Awards, instituted in a bid to recognize and encourage outstanding Indian Entrepreneurs and catalyse a cultural shift in youth for entrepreneurship by the Ministry of Skill Development and Entrepreneurship (MSDE).
ii. The National Entrepreneurship Awards (NEA)2019 aim to honour outstanding young 1st generation entrepreneurs and ecosystem builders for their exceptional contribution in entrepreneurship development.
Static/Current Takeaways Important For SBI Clerk Main 2019:
Minister for Skill Development & Entrepreneurship: Dr Mahendra Nath Pandey.
14. SpaceX launches Falcon 9 loaded with Israel's AMOS-17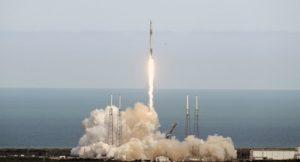 i. US carrier rocket Falcon 9 loaded with Israeli AMOS-17 communication satellite successfully lifted off from a space centre in Florida, spacecraft manufacturer SpaceX.
ii. Amos-17, built by Boeing, will provide Ka, Ku and C-band signal transmission and expand Israeli communications satellite operator Spacecom's coverage in Africa, the Middle East and Europe.
Static/Current Takeaways Important For EPFO/LIC ADO Main 2019:
Founder of SpaceX: Elon Musk; Established in: 6 May 2002.
15. Amla retires from international cricket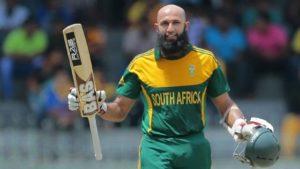 i. South African batsman Hashim Amla has retired from all formats of international cricket.
ii. Amla played 124 Tests, 181 ODIs and 44 T20Is between his 15-year-long cricketing career.
iii. Scoring more than 18,000 runs, including 55 centuries and 88 other scores in excess of 50.
16. World Archery suspends AAI for violating guidelines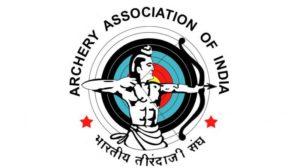 i. The World Archery (WA) has suspended the Archery Association of India for violating its guidelines.
ii. The AAI violated the WA's guidelines by electing two parallel bodies. As per the suspension order, the last event in which the Indian archers can participate under the Indian flag is the World Archery Youth Championships to be held in Madrid.
17. Cricket Australia unveils new transgender inclusive policy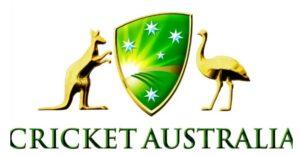 i. The Cricket Australia has announced new transgender inclusive policy. This policy will enable transgender players to play the game of cricket at the highest levels.
ii. The decision aligns in accordance with the International Cricket Council's (ICC's) gender recognition policy and gender diversity guidelines.
iii. The policy sets out a testosterone limit for transgender and gender-diverse players who want to play for state and national women's teams.
18. International Day of the World's Indigenous Peoples: 9 August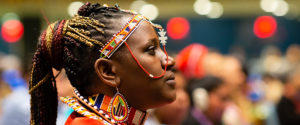 i. United Nations observes 9th August every year as International Day of the World's Indigenous Peoples.
ii. The day is celebrated to raise awareness of the needs of these population groups. This year's observance is dedicated to Indigenous Peoples' Languages in view of 2019 being marked as the International Year of Indigenous Languages.
Theme for year 2019: Indigenous Languages.
Static/Current Takeaways Important For EPFO/LIC ADO Mains:
Headquarters of United Nations: New York, USA; Founded: 24 October 1945.

Secretary General of the United Nations: Antonio Guterres.
19. Nagasaki Day: 9th August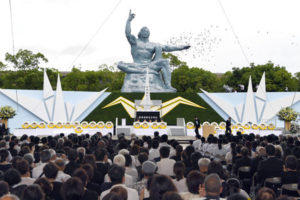 i. Japan commemorates the 9th August every year as the Nagasaki day. On August 9, 1945, the United States dropped an atomic bomb on Nagasaki, Japan.
ii. It was code named "Fat Man" due to the design of the bomb as it had a wide, round shape. This happened 3 days after dropping an atomic bomb on Hiroshima.
iii. An area of about 5 square miles was completely obliterated and around 65,000 people were killed in the bombing. Nagasaki and Hiroshima continue to feel the impact of the destructive bombing even today.
20. Virasat-e-Khalsa Museum in Punjab sets record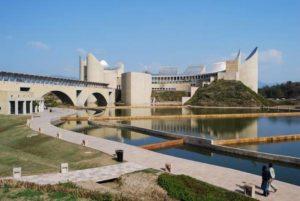 i. The Virasat-e-Khalsa Museum in Punjab's Anandpur Sahib town is all set to find a place in the Asia Book of Records for becoming the most visited museum in the Indian sub-continent in a single day.
ii. The museum had witnessed a record footfall of 20,569 visitors on a single day on March 20, becoming the most visited museum in the Indian sub-continent in a single day.