The Static GK Awareness section is a part of General Awareness section and needs your undivided attention as it constitutes a major portion of the General Awareness section. To complement your preparation for General Awareness section of the upcoming exams like RBI Assistant Mains and SBI Clerk Mains , we are providing you Static GK Awareness Quiz.
To complement your preparation for General Awareness section of the upcoming exams like SBI Clerk Mains and RBI Assistant Mains, we are providing you  Static GK Awareness of 24th May 2020 covering the following topics: Bangladesh, IDA, Odisha, NATO, COAS, IMD, Japan.
Q1. India and Bangladesh Information and Broadcasting Ministers' Meet 2020 was held in New Delhi. What is the capital of Bangladesh?
(a) Rajshahi
(b) Khulna
(c) Sylhet
(d) Chittagong
(e) Dhaka
Q2. The 6th meeting of the Island Development Agency (IDA) was supervised by Amit Shah, the Union Home Minister in New Delhi. In which year Island Development Agency?
(a) 2016
(b) 2017
(c) 2018
(d) 2019
(e) 2020
Q3. Puri, a city of Odisha has been awarded for its initiatives for plastic waste management with the Swachhata Darpan Awards 2019. Which of the following wildlife Sanctuary is situated in Odisha?
(a) Kanyakumari Wildlife Sanctuary
(b) Bassi Wildlife Sanctuary
(c) Bhensrod Garh Sanctuary
(d) Chandka Elephant Sanctuary
(e) Kumbhalgarh Wildlife Sanctuary
Q4. M Venkaiah Naidu, Vice President of India inaugurate a new Centre of Excellence for Studies in Classical Telugu on 21st January in Nellore, Andhra Pradesh. Who among the following is the present governor of Andhra Pradesh?
(a) Ganeshi Lal
(b) Ravindra Narayana Ravi
(c) Biswa Bhusan Harichandan
(d) Phagu Chauhan
(e) Bandaru Dattatraya
Q5. Securities and Exchange Board of India stock market regulator has deferred the deadline for the separation of the posts of Chairman & Managing Director or chief executive officer (CEO) for 500 listed companies by 2 years. Where is the headquarters of SEBI?
(a) Mumbai
(b) New Delhi
(c) Kolkata
(d) Pune
(e) Bengaluru
Solutions
S1. Ans.(e)
Sol. Dhaka is the capital city of Bangladesh, in southern Asia.
S2. Ans.(b)
Sol. Island Development Agency established in 2017.
S3. Ans.(d)
Sol. Chandka Elephant Sanctuary is a wildlife reserve located in the north western fringe of Bhubaneswar in the Indian state of Odisha.
S4. Ans.(c)
Sol. Biswabhushan Harichandan is an Indian politician serving as the 23rd and current Governor of Andhra Pradesh.
S5. Ans.(a)
Sol. SEBI has its headquarters at the business district of Bandra Kurla Complex in Mumbai.
To attempt the complete quiz refer to the links given below:
Start Your Preparation for RBI Assistant Mains? Fill this form to get free Study Material
You may also like to read: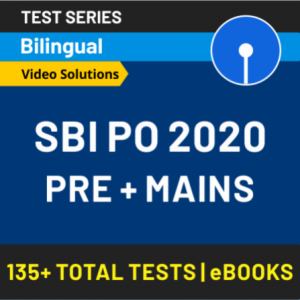 Watch the Weekly Current Affairs Show of 23rd May 2020: