An interview is the last hurdle in the selection process of scale I officer(PO) in the public sector banks. Every year a lot of candidates succeed in clearing the online written examination but are unable to clear the bank interview due to a lack of communication skills. There are many major bank exams that have an interview in their selection process like IPBS PO, SBI PO, RBI Grade B, ECGC PO, NABARD Grade B and RRB PO. Today in this article we are going to discuss some tips & tricks to ace your communication skills for Bank Interview 2022.
Tips & Tricks To Ace Your Communication Skills For Bank Interview 2022
Let us first understand the objective of conducting an interview for recruiting candidates as an officer in Banks. A Bank interview is conducted to test the personality of a candidate. There are some qualities which a interviewer will be searching in the candidates who will be appearing in the Bank Interview 2022.
Temperament of the candidate
Attitude
Ability to handle pressure and giving your best in the most stressful conditions
Leadership quality
Ability to respond quickly
Basic knowledge of banking like CASA, FD & RD, Small payment bank & finance bank, regulatory bodies like RBI, SEBI, Foreign direct investment, Basel III norms, Repo rate, CRR, Reverse repo rate.
Tips & Tricks To Ace Your Communication Skills For Bank Interview 2022
Start reading a quality newspaper like The Hindu and Economic times. Newspaper is the best resource to prepare for Bank Interview 2022 as you get to know what is going on in the Indian as well as world economy, how market is responding in different situations
Try to make short notes after reading newspaper so that before interview you can quickly revise all of your notes.
Give mock interviews at your home, you can take the help of your friends or someone from your family
If you need someone who have a practical knowledge of banking or have working experience in banks then you can join the bank interview preparation batch on Adda247 platform
Tips & Tricks To Crack Bank Interview 2022
Don't beat around the bush- If you don't know the answer of any question then simply say no in the polite manner. You can simple say "Sorry sir/mam, I am not able to recall this" or I did not come across this so I don't know. They didn't expect from you to know the answer of each and every question and it's a reality that nobody can know everything
Be updated about the events related to at least past 3 months as they will definitely going to ask questions from the current affairs
Keep a warm and friendly expression on your face. Try to avoid looking at your shoes or walls as it shows that you are nervous therefor always maintain eye contact while talking so it will give an impression that you are engaged in the conversation
Most of the candidates make this mistake that whenever they feel very anxious or nervous then either they maintain complete silence or try to answer fast to end the conversation which leaves a very negative impression on the interviewer. So start the conversation very smoothly which will show that you are in complete control of your emotions.
Listen each and everything very attentively. Avoid getting overexcited and don't interrupt the interviewer in between the conversation
Tips & Tricks To Ace Your Communication Skills For Bank Interview 2022 in Hindi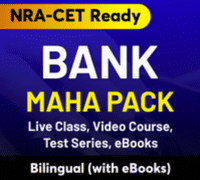 Latest Notifications 
FAQs: Tips & Tricks To Ace Your Communication Skills For Bank Interview 2022
Q. 1 What is the weightage of interview in banking exams?
Ans Normally the weightage of marks in Bank interview remains 100
Q.2 What are the tips & tricks to ace the communication skills for bank interview 2022?
Ans Some of the tips & tricks to ace the communication skills for bank interview 2022 is given in the article above
Recent Posts