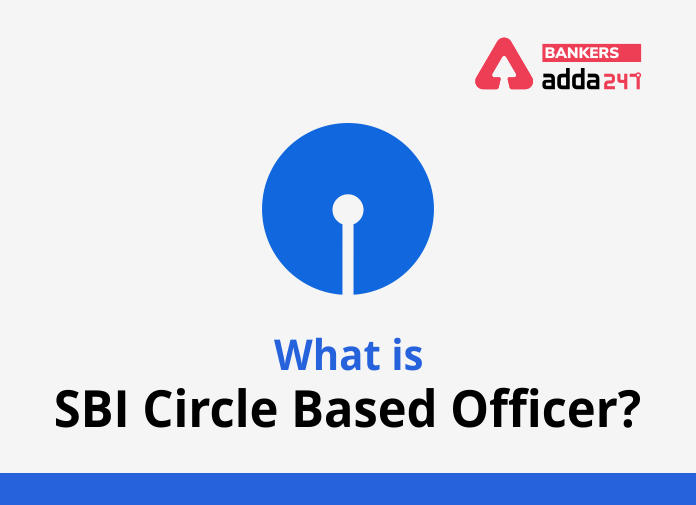 The State Bank of India has released a notification of Circle Based Officer recruitment on 27 July, and many aspirants are confused about- What is SBI Circle Based Officer? Here we are going to discuss everything you need to know about SBI Circle Based Officer Post. Although the scale given to this post is JMGS Scale-I which is the same as that of PO (after the probation period ends) students must not confuse this recruitment with SBI PO, as there are differences in eligibility and selection process. SBI CBO Manages the Core Branch Functions and Monitor the Banking Operation of the branch. SBI CBO Vacancies are for experienced candidates who are working as officers in other banks and the last date to apply online is 16 August 2020. Students who fulfill the eligibility criteria can apply for SBI CBO Post before 16th August 2020. In this article we will discuss what is SBI Circle Based Officer, It's Career Path, and other details.


About Course:
This package comes with 3 Months Extended Validity
ABOUT JAIIB & SBI CBO MAHA PACK
JAIIB & SBI CBO MAHA PACK gives you unlimited access to Complete Preparation Package designed by a team of
experts for all the upcoming JAIIB exams and SBI CBO interviews throughout the year.
These courses are for all those bankers who aim to pass JAIIB Exam in a single attempt or first attempt and are also for those who intend to do a quick revision of course.
What will you get? (JAIIB)
-720 Hours Live Classes (All upcoming Live Classes Batch)
-1000+ Hours Video Lectures
-4000+ Questions (30 Full length Mock Test)
-122+ E-Books
-Practice Questions
-Recorded Videos
-24*7 Online access to the course

What will you get? (SBI CBO)
80+ Hours Video Classes which includes:
(a) Banking & Finance Current Affairs
(b) Banking Operations:
(i) Duties of CBO & Roles Expectations of Bank
(ii) Various Acts related to Banking & Commerce
(iii) Monetary Policy of Reserve Bank of India
(iv) Banking Commerce and Economic Environment
(c) SBI Corporate Culture
(d) Corporate Communication
(e) Personality Development & Interview Skills
(f) eBook-Interview Booster
(g) One on One Mock Interview with Banking Veterans
(Every Aspirant will get chance to appear for 1 One-On-One Mock Interview in any convenient language)
Validity: 12 Months

*You will get a mail after purchasing the batch for login in.
*You will get recorded video links within 48 working hours.
*No Refunds will be given in any case and registration can be canceled by Adda247 for any anti-batch activity.
SBI CBO Interview Complete Batch: With LOCAL LANGUAGES | Live Classes


80 hrs. Video Classes + Live Interview Session
Counselling Sessions by Expert Faculties
Recorded Videos available 24/7 for quick Revision.
BUY NOW
It is also mentioned in the SBI CBO Notification that all those candidates who will be selected via this recruitment process will only be promoted and transfered within their circle. The transfer to other circle can only take place after the candidate has reached the SMGS-IV Grade OR 12 years of service, whichever is later. This is also a reason why, the SBI CBO 2020 Recruitment has a definite eligibility criteria of regional language as well where candidates will have to produce 10th or 12th standard mark sheet/ certificate evidencing having studied the specific local language of the applied State as one of the subjects.
SBI Circle Based Officer Recruitment 2020 Out – 3850 CBO Vacancies Notification @sbi.co.in
What are circles for which SBI is conducting Circle Based Officer Recruitment?
Ahmedabad
Bengaluru
Bhopal
Chennai
Hyderabad
Jaipur
Maharashtra
Are SBI Circle Based Officers same as SBI Probationary Officers?
The Answers is NO, because the eligibility criteria demands a candidate to have a minimum experience of 2 years as officer in in any Scheduled Commercial Bank or any Regional Rural Bank however the scale of the employment will be JMGS Scale-I
SBI CBO 2020 Career Path
The following are the details mentioned in the State Bank of India's Circle Based Officer Recruitment Notification regarding joining, training and career path:
Candidates who shall be recruited as Circle Based Officers will be on a probation for a period of 6 months.
Continuous assessment will be done during the 6 months probation to determine if the candidate is fit and suitable for the post.
After completing the probation and qualifying the assesment, candidate will be confirmed in the service of the Bank in Junior Management Grade Scale-I (JMGS-I).
Selected candidates in general cadre and will be governed by the promotion policy applicable for Bank's general cadre officers
Check Latest Study Material and Online Classes for JAIIB 2020: Click Here
Will SBI Release Probationary Officer Recruitment 2020 Notification?
Since the eligibility criteria of SBI CBO is very different from SBI PO, we expect that the State Bank of India may soon release the SBI PO 2020 Notification as well. This is also a good sign, with the release of this notification the State Bank of India has resumed the recruitment process post lockdown, and students must keep an eye on the official website sbi.co.in for updates on SBI PO 2020.
SBI CBO Recruitment 2020: Highlights
| | |
| --- | --- |
| Bank | State Bank of India |
| Website | sbi.co.in/web/careers |
| Post | Circle Based Officer |
| Vacancies | 3850 |
| Scale | JMGS-I |
| Start Date of Online Application | 27 July 2020 |
| Last Date of Online Application | 16 Aug 2020 |
| Application Fees | For General/ EWS/ OBC- Rs. 750 and No fees for SC/ ST/ PWD |
| Age Eligibility | Not above 30 years as on 01.08.2020 |
| Education Eligibility | Graduation in any discipline with Minimum 2 years' experience (as on 01.08.2020) as an officer in any Scheduled Commercial Bank or any Regional Rural Bank |
| Recruitment Process | Shortlisting and interview |
| Salary | Rs. 23,700 at the start of the scale + 1 increment for each completed year of service rendered in officer cadre in the Scheduled Commercial Bank and Regional Rural Bank, as on 01.08.2020 |
| Allowances | D.A, H.R.A/ Lease rental, C.C.A, Medical and other allowances & perquisites |