World Radiography Day 2022: Every year on November 8, World Radiography Day is observed to commemorate the anniversary of the invention of X-rays. On this day in 1895, German scientist Wilhelm Conrad Rontgen completed the discovery of X-radiation, also known as X-rays. For this achievement, he received the Nobel Prize in Physics for the first time in 1901. Today, it's difficult to imagine a world without x-rays. They serve as the basis for numerous medical diagnostic tools and aid medical professionals in identifying a variety of issues.
Important Days in November 2022 
World Radiography Day 2022: History
Professor Wilhelm Conrad Röntgen of Wuerzburg University in Germany discovered X-rays by accident in 1895. In his laboratory, Röntgen was working on a cathode-ray tube when he noticed a fluorescent glow of crystals on a table near his tube, which contained a bulb with negative and positive electrodes. When the tube's air was evacuated and a high voltage was applied, the tube began to glow fluorescently. He discovered that material placed a few feet away from the tube produced a green fluorescent light while shielding it with black paper. With these findings, he deduced that the tube was emitting a new type of ray capable of passing through a variety of substances and casting shadows on solid objects. Röntgen also discovered that the ray could pass through human tissue but not bones or metal. A month after the discovery, several medical personnel in Europe and the United States began using radiographs.
World Radiography Day 2022: Theme
"Radiologists and radiographers supporting patients" is the theme of World Radiography Day 2022. All radiologists, radiographers, radiological technologists, and specialists in other related fields are encouraged by this theme to come together on this day to recognize and promote the crucial part that radiology plays in the patient journey.
World Radiography Day 2022: Significance
World Radiography Day aims to raise awareness of the value that radiology contributes to safe patient care, as well as to improve understanding of how radiologists and radiological technologists contribute to healthcare. X-rays, MRI scans, and other imaging techniques aid in the detection of health-related problems. The day also recognizes the critical role of radiographers and radiologists in the medical field. It recognizes their hard work, dedication, and numerous contributions to modern healthcare.
Latest Govt Jobs Notifications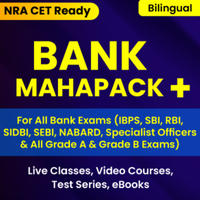 FAQs:
World Radiography Day 2022
Q.1 When is World Radiography Day observed?
Ans. World Radiography Day is observed on 8th November.
Q.2 When was the X-Ray invented? 
Ans. Wilhelm Roentgen invented the X-ray in 1895.
Current Affairs