Here is the daily GK update of 01st September 2020 covering the following news headlines: Nutrition month, Japan, Swachhta Pakhwada, World Bank, Rajiv Kumar.
Daily GK updates are incorporated with the important news that made the current affairs headlines for banking or other competitive exams. Daily GK Update is the complete bag of the important news that held all day long. One should have complete knowledge about the banking terms, current affairs news, etc. So, here is the GK update of 1st September 2020 to help you prepare the Current affairs part. After reading this section, you can successfully attempt Current Affairs Quiz.

National News
1. PM Narendra Modi announced September to be observed as "Nutrition month"
Prime Minister Narendra Modi has announced to celebrate September 2020 as "Poshan Maah" or "Nutrition Month" during the monthly radio broadcast programme "Mann ki Baat".
He stated that to increase the awareness of nutrition among the children, the schools must introduce Nutrition Monitor and Nutrition Cards.
During the Nutrition Month, Food and Nutrition Quiz and meme competition will be organised by the MyGov portal.

The month will be celebrated across India to educate everyone on the importance of optimum nutrition. The nutrition month was celebrated earlier in September 2018 and 2019.
2. Japan commits ODA of Rs 3500 crore to fight COVID-19 in India
India will receive an Official Development Assistance (ODA) loan of an amount of JPY50 billion (approx. Rs. 3,500 crore) from the government of Japan.
Japan has committed the loan for the COVID-19 Crisis Emergency Response Support in order to fight the COVID-19 crisis.
The ODA loan will support India's efforts in its fight against COVID-19. It will also assist the country to prepare the health system to handle future epidemics.
It will also increase the resilience of India's health systems against infectious diseases.
Japanese government

has also committed

Grant Assistance

of an amount of

JPY 1 billion (approx. Rs. 70 crore)

for offering medical equipment to bolster the public health and medical system in India.
3. Dept. of Fertilizers observes Swachhta Pakhwada from 1-15 September 2020
Union Department of Fertilizers is observing Swachhta Pakhwada from 1st to 15th September 2020.
All Public Sector Units as well as other Organizations under the Department are also participating in the Swachhta Abhiyan.
Swachhta Pakhwada

has become more relevant in year

2020

in view of the outbreak of

COVID 19 pandemic

.

The initiative was launched to bring a fortnight of intense focus on the issues as well as practices of Swachhata by engaging GOI Ministries/Departments in their jurisdictions.

The Ministries observing Swachhata Pakhwada are monitored closely with the help of online monitoring system of Swachhata Samiksha.
Important takeaways for all competitive exams:
Union Minister of Chemicals and Fertilizers: DV Sadananda Gowda.
International News
4. Ease of Doing Business report suspended by World Bank
World Bank has stopped the publication of its "Doing Business" report to probe data collection irregularities in the annual ranking of countries' business and investment climates.
According to World Bank "A number of irregularities have been reported regarding changes to the data in the Doing Business 2018 and Doing Business 2020 reports, published in October 2017 and 2019".
World Bank would conduct a systematic review of data changes in the last five Doing Business reports, and independent auditors will probe data collection and review processes.
The last Doing Business report was published in October 2019

in which

India

was ranked

63rd

while

New Zealand

was on top.
Important takeaways for all competitive exams:
President of World Bank: David Malpass.

World Bank Headquarters: 

Washington D.C., United States.

World Bank Founded: 

July 1944.
Economy News
5. Indian economy contracted by 23.9% in Q1 of 2020-21
The estimates of Gross Domestic Product (GDP) for the first quarter (April-June) Q1 of 2020-21 has been released by the National Statistical Office(NSO), Ministry of Statistics and Programme Implementation.
NSSO has released the GDP estimates at both Constant (2011-12) and Current Prices.
According to the latest release, the GDP

at

Constant (2011-12)

Prices in Q1 of 2020-21 is estimated at

Rs 26.90 lakh crore

. This value was Rs 35.35 lakh crore in Q1 of 2019-20.

Hence, the Indian economy has experienced a

contraction

of

23.9%

as compared to 5.2% growth in Q1 2019-20.

While the GDP at Current Prices

in the year

Q1 2020-21

is estimated at

Rs 38.08 lakh crore.

This value was Rs 49.18 lakh crore in Q1 2019-20. Hence, it showed a

contraction of 22.6%

as compared to 8.1% growth in Q1 2019-20.
Important takeaways for all competitive exams:
Ministers of State (I/C) for Statistics and Programme Implementation: Rao Inderjit Singh.
Appointments News
6. Rajiv Kumar takes charge as new Election Commissioner of India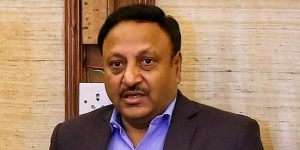 Rajiv Kumar has taken the charge as the new Election Commissioner (EC) of India.
He has joined the Election Commission of India with Chief Election Commissioner Shri Sunil Arora and Election Commissioner Shri Sushil Chandra.
Rajiv Kumar is a 1984 batch Indian Administrative Service Officer,

with more than 36 years of Government of India service.

He has a very rich work experience across various sectors namely Social Sector, Environment & Forests, Human Resources, Finance and Banking Sector.
Sports News
7. Lewis Hamilton wins F1 Belgian Grand Prix 2020
Mercedes driver, Lewis Hamilton (Great Britain) has won the Formula One Belgian Grand Prix 2020 at Spa-Francorchamps, Belgium.
This was his 5th win of the season. Valtteri Bottas (Mercedes-Finland) came second followed by Max Verstappen (Red Bull – Netherlands) at third place.
Defence News
8. India withdraws from Russia military exercise Kavkaz 2020
India has withdrawn its participation from the multilateral Military Exercise "Kavkaz 2020" to be held in Russia between 15th to 26th September 2020.
Russia and India are privileged strategic partners. At Russia's invitation, India has been participating in many international events.
Due to COVID-19 and consequent difficulties in exercise, India has decided not to send a contingent this year to Kavkaz-2020.
Kavkaz 2020 would be held in Astrakhan province

of Southern Russia where member countries of

Shanghai Cooperation Organisation (SCO)

and Central Asian countries would be participating.

Other countries that would participate in this exercise are

China, Pakistan, Russia, Kazakhstan, Kyrgyzstan, Tajikistan, Uzbekistan, Mongolia, Syria, Iran, Egypt, Belarus, Turkey, Armenia, Abkhazia, South Ossetia, Azerbaijan

and

Turkmenistan.
Science & Technology
9. CSIR-CMERI develops World's Largest Solar Tree
World's Largest Solar Tree has been developed by the CSIR-CMERI.
The solar tree has been installed at the Residential Colony of CSIR-CMERI in Durgapur, West Bengal.
The solar tree has the annual capacity to generate 12,000-14,000 units of Clean and Green Power while its installed capacity is above 11.5 kWp.
The Solar Tree

has been

designed

in such a way that it ensures maximum exposure of each Solar PV Panel to Sunlight.

A single solar tree comprises of

35 Solar PV Panels

each having a capacity of

330 wp each.

The energy generation data of the tree can be monitored either real-time or on daily basis. 
Obituaries News
10. Former President Pranab Mukherjee passes away
The former President of India, Pranab Mukherjee passed away at the age of 84.
He had tested positive for the coronavirus disease before undergoing successful surgery to remove a brain clot.
He was born in the village of Mirati in Birbhum district of West Bengal.
He was fondly known as 'Pranab Da'. He was awarded the Bharat Ratna in 2019.
He was the fifth president to receive this Bharat Ratna award.
He held the important foreign, defence, commerce and finance portfolios as a Union minister across various Congress-led governments in the past. Before becoming finance minister for the first time as part of Indira Gandhi's Cabinet in 1982, Mukherjee had served as a deputy minister for finance in 1973-74.
11. 'Scooby Doo' Co-Creator Joe Ruby passes away
The co-creator of the cartoon series Scooby-Doo, Joe Ruby passed away.
Ruby, an American animator, television editor, writer, and producer, created the much-loved characters of beloved kids show Scooby-Doo, along with his creative partner Ken Spears.
12. Congress MP Harikrishnan Vasanthakumar passes away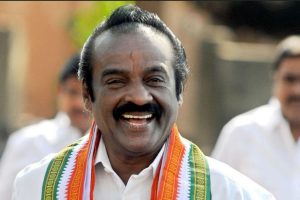 Congress Member of Parliament, Harikrishnan VasanthaKumar passed away due to COVID-19.
He was elected as the Member of Parliament to the 17th Lok Sabha from Kanyakumari constituency, Tamil Nadu in 2019.
Vasantha Kumar was the founder and chairman of Vasanth & Co,

one of the largest retail home appliance chains in Tamil Nadu.

He was also the founder and MD of the Tamil satellite TV channel Vasanth TV.
Miscellaneous News
13. "MEDBOT" medical trolley developed by Indian Railways
Indian Railways has developed a remote-controlled medical trolley named 'MEDBOT' to help deliver food and medicines to COVID-19 patients.
During Corona crisis, apart from providing transport facilities and essential items like foodgrains to people, Indian Railways has also provided facilities for COVID-19 patients.
It is providing service in the Central Hospital of the Diesel Rail Engine Factory of Indian Railways.
Important takeaways for all competitive exams:
Union Minister of Railways: Piyush Goyal.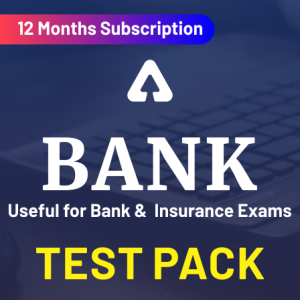 01 September Current Affairs 2020 | Current Affairs Today | Daily Current Affairs 2020
Visit Achieversadda.com and participate in discussions with other aspirants and achievers. Get answers to your queries and connect with others on Achieversadda.com

All the Best BA'ians for RBI Assistant Mains!