Here is the daily GK update of 03rd July 2020 covering the following news headlines: World Bank, France, Bangladesh, Reserve Bank of India, IIT Kanpur.
Daily GK updates are incorporated with the important news that made the current affairs headlines for banking or other competitive exams. Daily GK Update is the complete bag of the important news that held all day long. One should have complete knowledge about the banking terms, current affairs news, etc. So, here is the GK update of 03rd July 2020 to help you prepare the Current affairs part. After reading this section, you can successfully attempt Current Affairs Quiz.

National News
1. GoI approves Special liquidity scheme for NBFCs/HFCs

The Government of India has approved the Special liquidity scheme of Rs 30,000 crore for Non-Banking Financial Company (NBFCs)/ Housing Finance Companies (HFCs). The scheme has been launched with a prime objective of improving the liquidity position of NBFCs/HFCs via a Special Purpose Vehicle (SPV). Reserve Bank of India (RBI) will offer funds for the Scheme by subscribing to government guaranteed special securities issued by the Trust. An unconditional and irrevocable guarantee would be provided by the Government of India, to the special securities issued by the Trust.
2. World Bank Approves $750 Million Emergency Response Program for MSME
The World Bank has approved a $750 million MSME Emergency Response program for MSMEs in India. It aims to support increased flow of finance in Micro, Small, and Medium Enterprises (MSMEs) which have been severely impacted by the COVID-19 crisis. The World Bank Group will address the above issues along with its private sector arm, the International Finance Corporation (IFC) by supporting the government's initiatives in order to protect the MSME sector by unlocking liquidity, strengthening Non-Banking Financial Company and Small Finance Bank, and Enabling financial innovations.
Important takeaways for all competitive exams:
President of World Bank: David Malpass.
International News
3. French Prime Minister Edouard Philippe resigns
French Prime Minister Edouard Philippe has resigned from his post ahead of a government reshuffle by President Emmanuel Macron. As per the announcement made by the French Presidency, Edouard Philippe will handle the government affairs until a new cabinet would be named. This is a part of the President Emmanuel Macron plans to strengthen his green credentials and refashion his centrist government ahead of a possible re-election bid.
State News
4. GoI declares entire Nagaland as "disturbed area" for 6 months
The Government of India has declared the entire Nagaland as "disturbed area". The declaration has been made for a further period of six months i.e. till end December. Supporting the declaration, Ministry of Home Affairs mentioned in its notification that the area comprising the whole Nagaland is in a disturbed and dangerous condition and hence the use of armed forces for "the maintenance of public order" is necessary.
Important takeaways for all competitive exams:
Chief Minister of Nagaland: Neiphiu Rio; Governor: R.N. Ravi.
Agreements & MoUs
5. India-Bangladesh forms LPG joint venture
India and Bangladesh has signed an agreement for the formation of a 50:50 Joint Venture Company (JVC) for LPG business in Bangladesh. The agreement was signed between the RR Holdings Ltd., Ras Al Khaimah, UAE, the holding company of Beximco LPG of Bangladesh, and IOC Middle East FZE, Dubai, a wholly-owned subsidiary of Indian Oil Corporation (IOC). The JVC will help in reducing the import cost of LPG and provide it to the people of Bangladesh at an affordable price.
Important takeaways for all competitive exams:
Prime Minister of Bangladesh: Sheikh Hasina; Capital: Dhaka; Currency: Taka.
Chairman of Indian Oil Corporation: Sanjiv Singh.
Awards & Rewards
6. Siddhartha Mukherjee & Raj Chetty honored as 'Great Immigrants 2020'
Indian Americans Siddhartha Mukherjee and Raj Chetty have been included in the list of 38 immigrants named by the Carnegie Corporation of New York as '2020 Great Immigrants' honourees for their contribution in mitigating the COVID-19 health crisis. Siddhartha Mukherjee has been honoured for using "his communication skills to educate the public and build awareness about COVID-19 through forums and his widely read essays." Raj Chetty made into the list for launching "a real-time data tracker to measure the economic impact of the pandemic and assisted decision-makers as they implemented new public policies."
Appointments
7. Karnam Sekar retires as MD & CEO of IOB
The Managing Director (MD) and Chief Executive Officer(CEO) of Indian Overseas Bank (IOB), Karnam Sekar has retired on 30th June 2020. He joined the State Bank of India(SBI) as the Probationary officer in December 1983.
Important takeaways for all competitive exams:
Indian Overseas Bank Headquarters: 

Chennai, Tamil Nadu.

Indian Overseas Bank Founded: 

10 February 1937.
Science & Technology
8. IIT Kanpur develops teaching setup 'Mobile Masterjee'
IIT Kanpur has developed a classroom-to-home teaching setup 'Mobile Masterjee'. It will be very helpful for students in rural India. The setup can record the lectures or instructions by the teachers while using their available smartphones. It can also capture the videos of the classroom lecture in many positions.
Important takeaways for all competitive exams:
Prof. Abhay Karandikar is currently serving as the Director of IIT Kanpur.
Important Days
9. World Sports Journalists Day 2020: 2nd July
World Sports Journalists Day is observed globally on 2nd July every year to acknowledge the work of sports journalists & to encourage them to do better at their work. The day was established in 1994 to mark the 70th anniversary of the International Sports Press Association (AIPS). This year 2020 marks the 96th anniversary of AIPS.
Important takeaways for all competitive exams:
AIPS of Headquarters: Lausanne, Switzerland.
AIPS of  President: Gianni Merlo.
Books & Authors
10. A book titled "The Future of Higher Education" released by M Venkaiah Naidu
Vice President of India, M Venkaiah Naidu has virtually released a book titled "Future of Higher Education-Nine Mega Trends". The book is authored by CA V Pattabhi Ram. The Virtual event was hosted by ICT Academy. The book is based on a survey of about 5000 educators across India who were part of ICT Academy's "SkyCampus" Digital Knowledge Series.
Important takeaways for all competitive exams:
ICT Academy Headquarters: Chennai, Tamil Nadu.
ICT Academy Chairman: Lakshmi Narayanan.
Obituaries News
11. West Indies former cricketer Everton Weekes passes away
West Indies former cricketer, Everton Weekes passed away. He made his first-class debut at the age of 19-year and his Test debut in 1948 at 22. His test career spanned between 1948 to 1958, in which he played 48 Tests & scored 4455 runs at an average of 58.62. He retired in 1958, after which he had served as a coach, administrator, and ICC match referee. Weekes was honoured with Knight of the Order of St Michael and St George (KCMG) for his services to cricket in 1995 & was inducted into the ICC Hall of Fame in 2009.
12. Former Mizoram Assembly speaker Upa Rokamlova passes away
Former Mizoram Assembly speaker, Upa Rokamlova passed away. He became the speaker of the Mizoram Assembly in 1990. He joined politics in the early 1980s after he left the teaching profession and was instrumental to the signing of the historic Mizo Peace Accord in 1986.
13. Veteran choreographer Saroj Khan passes away
Veteran Bollywood choreographer, Saroj Khan passed away. She joined the Indian film industry as a child artiste, playing the younger Shyama in Nazarana. In a career spanning four decades, she choreographed nearly 2000 songs. The legendary artiste was a recipient of three National Awards for films Devdas, Jab We Met and Sringaram (Tamil). She won Filmfare Awards for movies like Hum Dil De Chuke Sanam, Guru, Khalnayak and Chaalbaaz.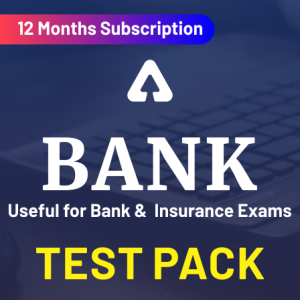 Watch Video Current Affairs show of 03rd July 2020
Visit Achieversadda.com and participate in discussions with other aspirants and achievers. Get answers to your queries and connect with others on Achieversadda.com
All the Best BA'ians for RBI Assistant Mains!