Daily GK updates are incorporated with the important news that made the current affairs headlines for banking or other competitive exams. Daily GK Update is the complete bag of the important news that is held all day long. One should have complete knowledge about banking terms, current affairs news, etc. So, here is the GK update for 05th  July 2022 to help you prepare the Current affairs part. After reading this section, you can successfully attempt Current Affairs Quiz.
Here is the Daily GK Update of the 05th July 2022 covering the following news headlines: British Grand prix Title 2022, Start-up ranking 2021, Shiromani Award, Ayurveda Ratna award, Femina Miss India 2022 .
Top 14 Daily GK Updates: National & International News 
Here is providing below the top 14 important Daily General Knowledge 2022 updates with national & international news.
National News
1. Utilizing BiSAG-N app, Steel Ministry interfaces with GatiShakti portal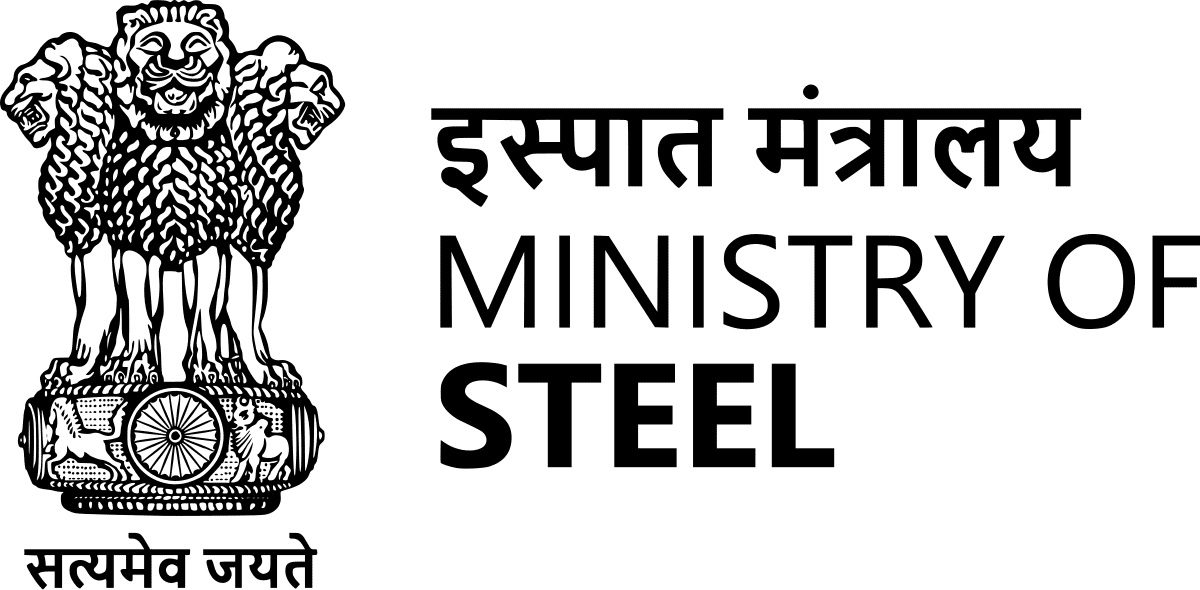 The Ministry of Steel said that it has joined the PM Gati Shakti Portal and uploaded the geo coordinates of important projects in an effort to detect and address connection gaps in the infrastructure.
According to a press release, the ministry registered itself on the National Master Plan portal with the help of the Bhaskaracharya National Institute for Space Applications and Geo-informatics (BiSAG-N) app.
All of the central public-sector enterprises' (CPSE) steel plants' geolocations have been published to the portal. All of these CPSEs' mine locations were in the process of being uploaded.
Important Takeaways For All Competitive Exams:
Union Minister of Steel: Sh. Ram Chandra Prasad Singh
States News
2. Rahul Narwekar, the youngest Speaker in the country 
Mumbai lawyer and first-time legislator, Rahul Narwekar has been elected as the youngest Speaker of Maharashtra Legislative Assembly and also becomes the youngest ever in India to hold this august Constitutional post.
Narwekar scripted history to become the youngest legislator to be elected as the 16th Speaker (since 1960) and also is now the youngest ever lawmaker to occupy the coveted top legislative post in the country.
Narwekar received a total of 164 votes in support and 107 went to Shiv Sena candidate's account. During the Speaker elections, 12 members were absent and 3 legislators abstained from the voting.
Important Takeaways For All Competitive Exams:
Maharashtra Governor: 

Bhagat Singh Koshyari;

Maharashtra Chief minister: 

Eknath Shinde;

Maharashtra Capital: 

Mumbai.
3. Himachal Pradesh CM launched 'Nari Ko Naman' scheme for women 
Chief Minister of Himachal Pradesh, Jai Ram Thakur has launched 'Naari Ko Naman' scheme to provide 50 % concession on fares in Himachal Road Transport Corporation (HRTC) buses to women commuters within the state boundaries.
Seema Thakur, the first woman bus driver in the state, drove him in a state transport bus to the event venue. The chief minister had announced the 50 per cent concession on bus fares to women on April 15, Himachal Day.
Important Takeaways For All Competitive Exams:
Himachal Pradesh Capital: Shimla (Summer) , Dharamshala (Winter);
Himachal Pradesh Chief Minister: Jai Ram Thakur;
Himachal Pradesh Governor: Rajendra Vishwanath Arlekar.
Appointments News
4. PokerBaazi appointed Shahid Kapoor as its brand ambassador 
PokerBaazi.com, a poker platform, has onboarded actor Shahid Kapoor as its brand ambassador. PokerBaazi.com has launched its new brand campaign 'You Hold the Cards' featuring brand ambassador, actor Shahid Kapoor.
The company said this association with the actor comes in line with its commitment to popularise and create awareness amongst the masses about poker.
With the campaign titled 'You Hold the Cards', the brand aims to create awareness about poker as a skill-based sport and establish that in Poker, the game is under your control, and one can emerge victorious basis of skills, determination, and the right strategy.
Bankings News
5. SBI Card partners with Aditya Birla Finance to launch 'Aditya Birla SBI Card' 
SBI Cards and Payment Services announced that it has entered into a strategic partnership with Aditya Birla Finance (ABFL), the lending subsidiary of Aditya Birla Capital for the launch of 'Aditya Birla SBI Card'.
The card has been designed to give customers significant reward points on their spending around telecom, fashion, travel, dining, entertainment, and hotels, among others.
This partnership will enable us to issue credit cards to Aditya Birla Group's customer base, thereby providing them a great product for all their spending needs.
This is in line with our strategy of enhancing value for both customers and co-brand partners. The customer acquisition process will be completely digital, thereby ensuring an enhanced customer experience.
Important takeaways for all competitive exams:
SBI Card Headquarters: Gurugram, Haryana;
SBI Card Managing Director & CEO: Rama Mohan Rao Amara.
6. SBI Life and Paschim Banga Gramin Bank sign a bancassurance agreement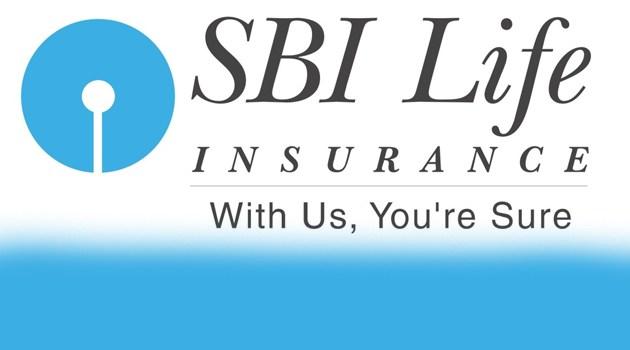 A bancassurance agreement has been reached between the Paschim Banga Gramin Bank and SBI Life Insurance.
Through the cooperation, SBI Life's assortment of protection, wealth development, credit life, annuity, and savings products will be made available at all Paschim Banga Gramin Bank branches throughout West Bengal, therefore enhancing the region's access to life insurance solutions.
Important Takeaways For All Competitive Exams:
General manager of Paschim Banga Gramin Bank: Arun Kumar Patra
Regional director of SBI Life, West Bengal: Jayant Pandey
Awards News
7. Karnataka's Sini Shetty crowned Femina Miss India 2022 
Sini Shetty has won the title of Femina Miss India 2022. She will now represent India at the 71st Miss World pageant. Shetty was crowned Femina Miss India World 2022 by her predecessor Miss India 2020, Manasa Varanasi at JIO World Convention Center in Mumbai.
Femina Miss India 2022's first runner-up is Rubal Shekhawat from Rajasthan, while the second runner-up is Shinata Chauhan, who hails from Uttar Pradesh.
8. UK Parliament honours Tanuja Nesari with Ayurveda Ratna award 
Tanuja Nesari, Director of All India Institute of Ayurveda (AIIA) was awarded with the Ayurveda Ratna Award by the UK Parliament.
The UK's All-Party Parliamentary Group on Indian Traditional Sciences (ITSappg) conferred the award recognising her contribution to prmoting the growth of Ayurveda in India and abroad.
9. Michelle Poonawalla received the coveted Shiromani Award 
Michelle Poonawalla has received the Shiromani Award at NRI World Summit 2022 in the United Kingdom for her contribution to the field of art.
In addition to Poonawalla, the Shiromani Award was also awarded to Shri Sadhu Bhramvihari, Lord Rami Ranger, Rita Hinduja Chhabria.
The Shiromani Award was instituted in 1977 and has been bestowed on Mother Teresa, Chief Marshal Manekshaw, Raj Kapoor, Sunil Gavaskar, Sachin Tendulkar, Kapil Dev, PT Usha, Leander Paes, Vishwanathan Anand, The Dalai Lama, Jaya Bachchan and Asha Bhosle in the past.
Books and Authors News
10. New book explores Gandhi's role in Champaran satyagraha 
A book titled Gandhi and the Champaran Satyagraha: Select Readings, which has been edited by Jadavpur University Vice-Chancellor Suranjan Das, was released.
At the virtual book launch event, Prof. Das thanked the West Bengal government and the Netaji Institute for Asian Studies for sponsoring the research.
The book would immediately become an indispensable resource for those who wanted to look at Mahatma Gandhi's journey at its very beginning in India with respect to the Champaran Satyagraha.
Ranks and Reports News
11. Start-up ranking 2021: Gujarat, Karnataka emerges as best performers 
Gujarat and Karnataka emerged the "best performers" in the third edition of States' Start-up ranking, 2021, while Meghalaya bagged the top honour among Northeastern (NE) states.
In the second edition of the survey, which was conducted in 2020, Gujarat was the best performer. The rankings are based on the initiatives taken to develop the startup ecosystem for promoting entrepreneurs.
These initiatives include the Startup India initiative, multiple funding and incubation support, and the government announcing January 16 as Startup Day.
To read the complete article: Click Here
Sports News
12. Carlos Sainz won the British Grand prix Title 2022 
Ferrari's Carlos Sainz registered his first Formula One win at British Grand Prix 2022, with the Spaniard finishing ahead of the Red Bull driver Sergio Perez and Mercedes' Lewis Hamilton.
Carlos Sainz claimed his first Formula One victory in his 150th race.
World Championship leader Max Verstappen struggled with his car after suffering a puncture early on, which saw him finish the race in P7, whilst Leclerc couldn't hold on towards the end of the race on his older set of hard tyres and slipped to finish P4 from leading the race on lap 43.
Obituaries News
13. Visionary British theatre director Peter Brook passes away 
Peter Brook, one of the world's most innovative theatre directors who perfected the art of staging powerful drama in bizarre venues, has died aged 97.
The British director mounted productions ranging from challenging versions of Shakespeare through international opera to Hindu epic poems.
He brought a stunning nine-hour adaptation of the Sanskrit epic "The Mahabharata" from France to New York in 1987.
14. Former India goalkeeper EN Sudhir passes away 
Former India international EN Sudhir, who played as a goalkeeper for India in the 1970s, died in Mapusa, Goa.
Sudhir, who made his international debut against Indonesia in Rangoon (currently Yangon) in the Olympic qualifiers in 1972, represented India in 9 matches. He was also part of the national team in the 1973 Merdeka Cup and the Asian Games squad in 1974.
05th July | Current Affairs 2022 | Current Affairs Today | Current Affairs by Ashish Gautam
Click Here to Register for Bank Exams 2021 Preparation Material
Visit Achieversadda.com and participate in discussions with other aspirants and achievers. Get answers to your queries and connect with others on Achieversadda.com

All the Best BA'ians for the Bank exam!