The Industrial Development Bank of India has recently released the recruitment notification on its official website for the recruitment of Executives in the various branch of the IDBI bank across the country. Many candidates across the country apply for the exam to set their life early by securing a job in the IDBI Bank. All the aspirants who have applied for the exam doubt whether it is easy to crack or not. This article, will help you in clearing all your doubts regarding how to crack the IDBI Executive exam and Is IDBI Executive exam is easy or not.
Is IDBI Executive Exam Easy?
IDBI Executive is one of the golden opportunities for banking aspirants, for that lakhs of candidates apply and one of the questions of those aspirants Is IDBI Executive Exam Easy? We understand the anxiety behind this question and in this article, we will try to answer this question based on various factors. IDBI Executive Exam is conducted by the Industrial Development Bank of India and hence more or less the exam syllabus is similar to any standard banking candidates don't have to study anything new for this exam. So if you were studying for banking exams, you are all set to take this exam as well. As per the IDBI Executive notification PDF, this year IDBI has introduced some changes in the IDBI Executive Exam pattern, so the candidates preparing for the examination must go through the exam pattern. There are 4 sections in IDBI Executive exam Reasoning Ability, Quantitative Aptitude, English Language, and General/Economy/Banking Awareness/Computer/IT. Candidates have to prepare this all section smartly and you will be able to crack this exam easily in the first attempt also.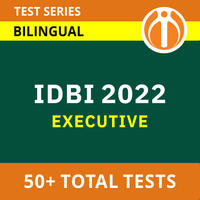 Recent Posts