Daily GK updates are incorporated with the important news that made the current affairs headlines for banking or other competitive exams. Daily GK Update is the complete bag of the important news that is held all day long. One should have complete knowledge about banking terms, current affairs news, etc. So, here is the GK update for 07th and 08th August 2022 to help you prepare the Current affairs part. After reading this section, you can successfully attempt Current Affairs Quiz. 
Here is the Daily GK Update of the 07th and 08th August 2022 covering the following news headlines: National Handloom Day, Javelin Throw Day, Commonwealth Games 2022, 2022 SAFF U20 Championship, Miss India USA 2022.


Top 15 Daily GK Updates: National & International News 
Here is providing below the top 15 important Daily General Knowledge 2022 updates with national & international news.
National News
1. PM Modi Chairs 7th NITI Aayog Governing Council Meet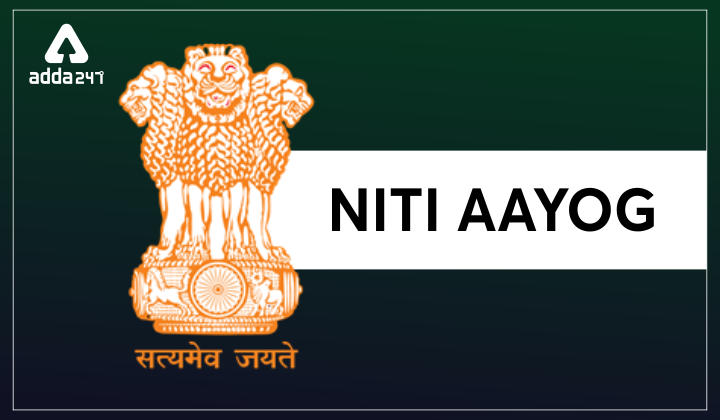 Prime Minister Narendra Modi on Sunday attended the seventh NITI Aayog governing council meeting which took place at the Rashtrapati Bhavan's cultural centre in the national capital. The council held discussions over several issues such as crop diversification, urban development and implementation of the National Education Policy (NEP).
Among the agendas of the conference are evolving a shared vision of national priorities and strategies with the active involvement of states and union Territories," the NITI Aayog Governing Council is a key forum for deliberations.
With India hosting the G20 Presidency and summit next year, Sunday's meeting assumes greater significance. Presidency for India for the federal system and the role that states can play in highlighting their progress at the G-20 Platform.
2. Nation observes 80th anniversary of Quit India movement 
The 80th anniversary of the August Kranti Din or Quit India Movement, which is considered as one of the important milestones in the history of the freedom struggle of our country, is being observed on 8 August 2022.
The slogans "Quit India" and "Do or Die" became battle cries for the freedom fighters during the Quit India movement.
On 8 Aug 1942, Mahatma Gandhi gave a clarion call to end British rule and launched the Quit India Movement at the session of the All-India Congress Committee in Mumbai. Although the movement was suppressed by 1944, it played an important role in uniting the common people across the country against British rule.
States News
3. UP Govt Plans to Double Farmers income under 'Panchamrut Yojana'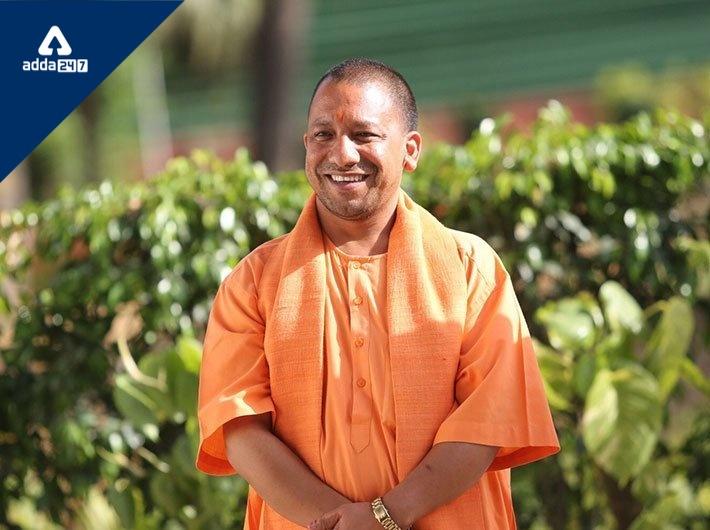 Uttar Pradesh government announced that Chief Minister Yogi Adityanath's 'Panchamrut Yojana' will help to achieve the goal of doubling farmers' income through the introduction of cost-effective technical measures and the promotion of the co-cropping method.
The Government will also honour farmers who implement the Panchamrut scheme and are able to enhance the productivity of the land as well as their income with 'Uttam Sugarcane Farmer' awards. The Uttar Pradesh government encourages farmers to adopt new techniques of agriculture to reduce the cost of agriculture and enhance their income.
Appointments News
4. Unity SFB named Inderjit Camotra as MD & CEO 
The Unity Small Finance Bank (SFB) Limited (Unity Bank) has appointed, Inderjit Camotra as the managing director and chief executive officer (MD & CEO) of the bank. A senior banker with over 25 years of experience across India, Camotra held various leadership positions at Standard Chartered Bank.
In January 2022, the bank appointed Vinod Rai, the former CAG of India, as its Chairman. Unity Small Finance Bank is a new age, the digital-first bank which was recently elevated to a 'Scheduled Bank' and was included in the Second Schedule of the RBI Act.
5. CSIR appoints Nallathamby Kalaiselvi its first woman director general 
Senior electrochemical scientist, Nallathamby Kalaiselvi has become the first woman director general of the Council of Scientific and Industrial Research.
Her appointment is for a period of two years with effect from the date of assumption of charge of the post or until further orders, whichever is earlier. Kalaiselvi succeeds Shekhar Mande, who superannuated in April.
Kalaiselvi has risen through the ranks in CSIR and had broken the proverbial glass ceiling by becoming the first woman scientist to head the Central Electrochemical Research Institute (CSIR-CECRI) in February 2019.
Important takeaways for all competitive exams:
CSIR Founded: 

26 September 1942;

CSIR President: 

Prime Minister of India.
Economy News
6. Government Emphasises On Whole Of The Government Approach To Boost Exports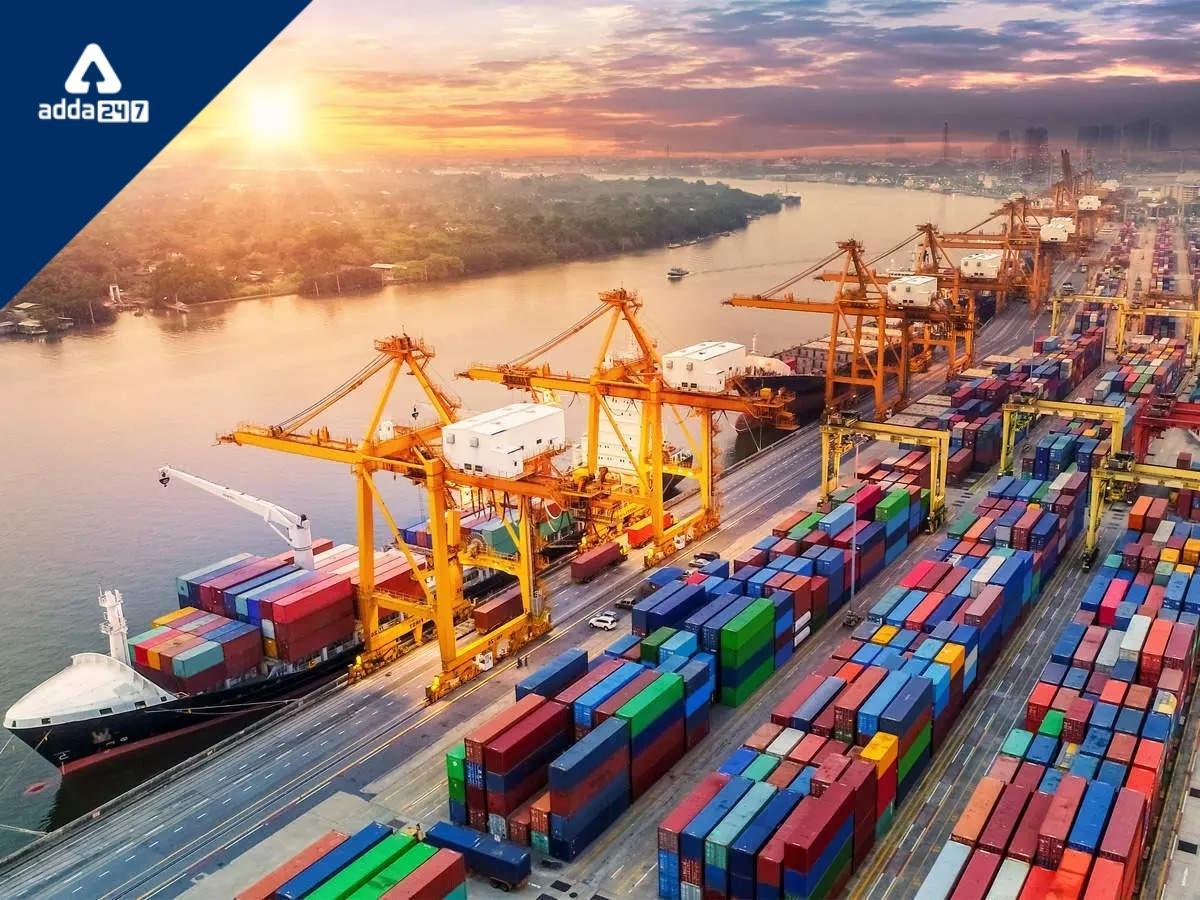 Union Commerce and Industry Minister Piyush Goyal, emphasised on 'Whole of Govt' approach to boost exports. Interacting with the Export Promotion Councils (EPCs) and representatives of Industry associations at New Delhi, Goyal reviewed the Export scenario of the country.
He said that the 'Whole of Govt' approach to boosting exports would require exporters, EPCs, govt agencies and Indian missions abroad to work together. He further stated that the ball is in our court and we have to be ready to take on global competition. He said that the government is doing its best through various measures to support Indian exporters to compete globally.
Awards News
7. Indian-American Aarya Walvekar crowned Miss India USA 2022 
Indian American from Virginia, Aarya Walvekar has crowned Miss India USA in 2022 in New Jersey. Saumya Sharma, a second-year premedical student at the University of Virginia, was declared first runner up and Sanjana Chekuri of New Jersey was the second runner-up.
This year marks the 40th anniversary of the pageant which is the longest-running Indian pageant outside of India. It was started by New York-based Indian- Americans Dharmatma and Neelam Saran under the banner of Worldwide Pageants.
As many as 74 contestants representing 30 states participated in three different pageants –Miss India USA, Mrs. India USA and Miss Teen India USA.
Akshi Jain from Washington has crowned Mrs India USA and Tanvi Grover from New York was crowned Miss Teen India USA.
8. Spiritual leader Dalai Lama honoured with Ladakh's highest civilian award 
Tibetan spiritual leader, Dalai Lama was honoured with the 'dPal rNgam Duston' award, the highest civilian honour of Ladakh. This award is given for his immense contribution to humanity, especially towards the union territory.
The sixth award was conferred by Ladakh Autonomous Hill Development Council (LAHDC), Leh which celebrated the 'dPal rNgam Duston' with great fervour on the occasion of its foundation day at Sindhu Ghat.
Sports News
9. Chess prodigy V Pranav becomes India's 75th Grandmaster
The Chennai-based chess prodigy V Pranav became India's 75th Grandmaster by winning a tournament in Romania.
The Chennai-based Pranav won the Limpedea Open in Baia Mare, Romania to secure his third and final GM norm and attain the Grandmaster title.
Pranav is the 27th Grandmaster from Tamil Nadu, a list that includes the legendary Viswanathan Anand and teen sensations D Gukesh and R Praggnanandhaa among others.
10. Indian chess legend Viswanathan Anand becomes FIDE deputy president 
Indian chess legend, Viswanathan Anand was elected deputy president of the International Chess Federation or World Chess Federation (FIDE), the sport's world governing body. While incumbent president Arkady Dvorkovich was re-elected for a second term.
Five-time world champion Anand was part of Dvorkovich's team. The elections to the world chess body were held during the FIDE Congress which is being conducted here alongside the 44th Chess Olympiad.
Important takeaways for all competitive exams:
World Chess Federation Headquarters: 

Lausanne, Switzerland;

World Chess Federation Founded: 

20 July 1924, Paris, France.
11. 2022 SAFF U20 Championship: India beat Bangladesh 5-2 to clinch the trophy 
India beat Bangladesh 5-2 after extra time to clinch the 2022 SAFF U20 Championship title, at Kalinga Stadium in Bhubaneswar, Odisha. India was the host of the 4th edition of the SAFF U-20 Championship.
SAFF U-20 Championship is an international football competition for men's under-18 national teams organized by the South Asian Football Federation (SAFF). Sibajit Singh Leimapokpam was the captain of the Indian team and Som Kumar was the goalkeeper.
Top awardee of the tournament:
Top scorer – Gurkirat Singh (8 goals)
Best player – Gurkirat Singh 
Best goalkeeper – Som Kumar
Important takeaways for all competitive exams:
South Asian Football Federation President: 

Kazi Salahuddin;

South Asian Football Federation Founded: 

1997;

South Asian Football Federation Headquarters: 

Dhaka, Bangladesh;

South Asian Football Federation Abbreviation: 

SAFF;

South Asian Football Federation General Secretary: 

Anwarul Huq.
12. Commonwealth Games 2022: Eldhose Paul becomes the first Indian to win gold in the triple jump 
India's Eldhose Paul scripted history by winning the first-ever gold medal in Men's Triple Jump at the Commonwealth Games 2022. With the best effort of 17.03m, he left everyone in awe of his stunning jump.
Paul's statemate Aboobacker won silver with a 17.02m jump (wind assistance +1.2) in his fifth attempt. Bermuda's Jah-Nhai Perinchief won bronze with a jump of 16.92m.
13. Commonwealth Games 2022: Boxer Nitu Ghangas wins gold in women's 48 kg category 
Indian boxer Nitu Ghangas has clinched a gold medal after defeating England's Demie-Jade Resztan in the final of the women's 48 kg category at the Commonwealth Games 2022. She won on basis of points by 5-0 over her English opponent.
Indian boxer Nitu Ghangas assured the nation of another medal after reaching the final of the Minimum weight (over 45 kg- 48 kg) category by defeating Priyanka Dhillion of Canada in the semifinal at the ongoing Commonwealth Games 2022 in Birmingham.
14. Commonwealth Games 2022: Amit Panghal wins Gold in men's 48kg-51kg flyweight boxing 
Indian boxer Amit Panghal has won the gold medal in the 48-51kg weight category at Commonwealth Games 2022. He defeated England's Kiaran Macdonald by 5-0 in the final match. It is his second CWG medal after Silver in Gold Coast.
Subedar Amit Panghal is an Indian Army Junior Commissioned Officer (JCO) and a boxer. Born in a farming family based in Rohtak, Haryana, Panghal took inspiration from his elder brother Ajay to become a boxer.
15. Commonwealth Games 2022: Table Tennis player Bhavina Patel won a gold medal in the women's singles 
Star Indian para table tennis player, Bhavina Patel won a gold medal in the women's singles class 3-5 at the Commonwealth Games 2022.
The 35-year-old from Gujarat, prevailed 12-10 11-2 11-9 over Nigeria's Ifechukwude Christiana Ikpeoyi to cap off. Bhavina Hasmukhbhai Patel is an Indian parathlete and table tennis player from Mehsana, Gujarat.
16. Commonwealth Games 2022: Naveen won the gold medal in the men's 74kg freestyle wrestling 
Indian wrestler Naveen Malik won the gold medal in the men's 74kg freestyle wrestling at the 2022 Commonwealth Games at the Coventry Stadium and Arena. Naveen defeated Muhammad Sharif Tahir of Pakistan.
The Indian seemed to have the edge over Tahir in terms of speed and used it to his advantage to open the scoring with a two-point takedown. He went for the kill to score two more takedowns and earned a comprehensive 9-0 win.
17. Commonwealth Games 2022: Wrestler Ravi Kumar Dahiya bags gold for India 
Ravi Kumar Dahiya has created history at Commonwealth Games 2022 by winning Gold for the country in Men's Freestyle 57kg Wrestling. Ravi defeated Ebikewenimo Welson of Nigeria 10-0 in the final to win his maiden Commonwealth Games gold.
The match lasted two minutes and 16 seconds. Dahiya was extremely dominant in the first period and did not let his opponent score.
18. Commonwealth Games 2022: Nikhat Zareen wins Gold in Boxing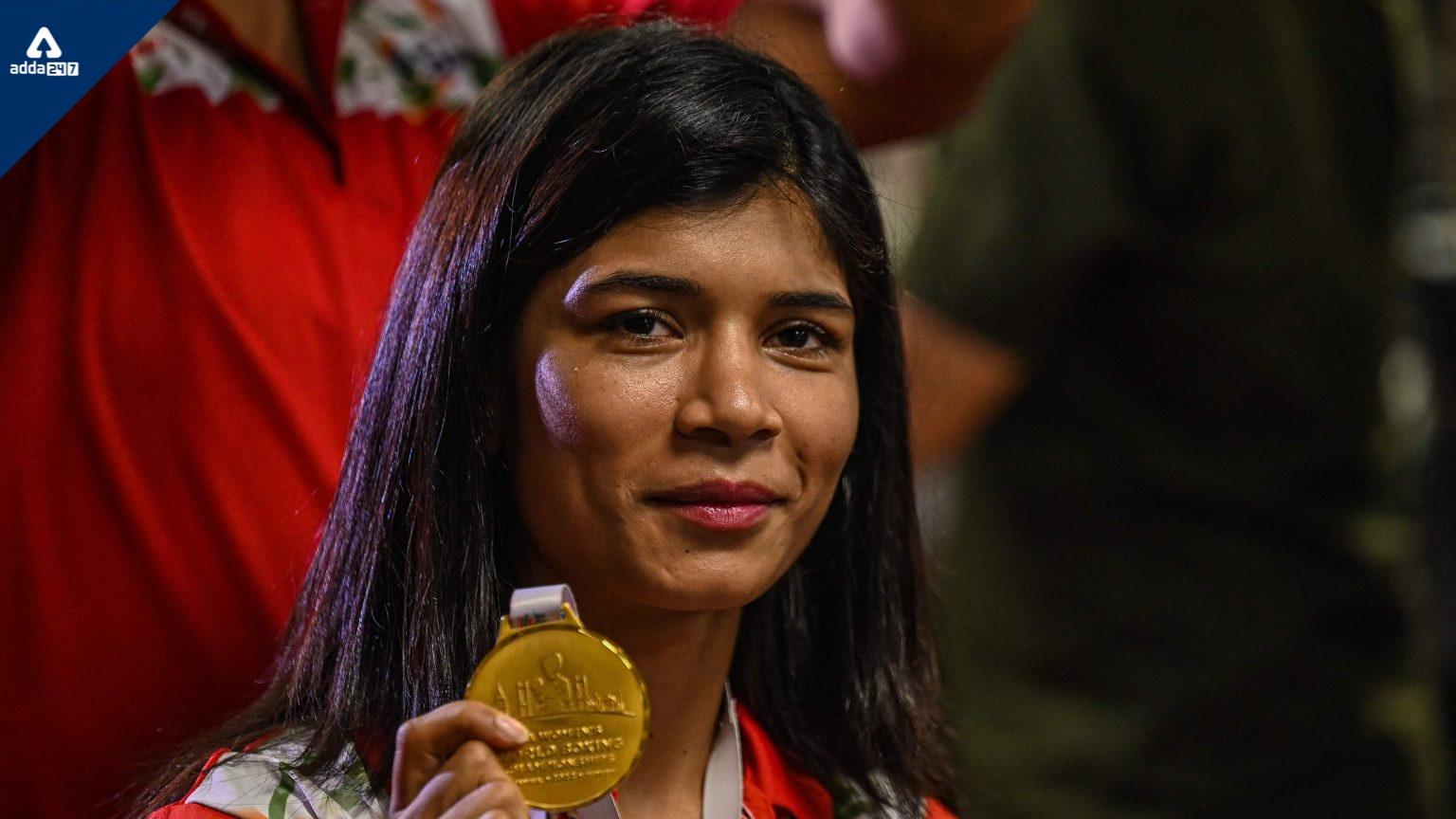 Nikhat Zareen wins the Gold medal at Commonwealth Games 2022 in Birmingham. She defeated Mc Naul of Northern Islands in the finals, by 5-0 in women's light-fly 48kg-50kg Boxing.
With Nikhat Zareen's gold medal at Commonwealth Games 2022, India gets a total of 17 golds and 48 total medals. Nikhat Zareen again proves her dominance in the world of boxing.
Important Days
19. India observes 2nd 'Javelin Throw Day' on August 07, 2022 
The Athletics Federation of India (AFI) is celebrating the second 'Javelin Throw Day' on August 7, 2022. The day was first observed in 2021 in honour of Javelin thrower Neeraj Chopra, who won India's first Olympic gold medal in athletics at Tokyo.
This decision to observe Javelin Throw Day is also an attempt to attract more youth towards the sport and get champions ready for a bright future in athletics ahead.
Important takeaways for all competitive exams:
Athletics Federation of India President: Adille J Sumariwalla;

Athletics Federation of India Founded: 

1946;

Athletics Federation of India  Headquarters location: 

New Delhi.
20. National Handloom Day Celebrates on 07 August 
In India, the National Handloom Day is observed annually on the 7th of August to honour the handloom weavers. Handloom is a symbol of our glorious cultural heritage and an important source of livelihood.
The day also highlights the contribution of the handloom industry to the socioeconomic development of the country and increased the income of the weavers. 2022 marks the 8th National Handloom Day. This year theme of National Handloom Day 2022 is "Handloom, an Indian legacy".
08th August | Current Affairs 2022 | Current Affairs Today | Current Affairs by Ashish Gautam

All the Best BA'ians for the Bank exam!