Daily GK updates are incorporated with the important news that made the current affairs headlines for banking or other competitive exams. Daily GK Update is the complete bag of the important news that is held all day long. One should have complete knowledge about banking terms, current affairs news, etc. So, here is the GK update for 14th, 15th and 16th August 2022 to help you prepare the Current affairs part. After reading this section, you can successfully attempt Current Affairs Quiz. 
Here is the Daily GK Update of the 14th, 15th and 16th August 2022 covering the following news headlines: Ramsar sites, All India Football Federation, Indian Film Festival of Melbourne, 107 Gallantry awards, Kotak Mahindra Bank, State Bank of India, 76th Independence Day.


Top 17 Daily GK Updates: National & International News 
Here is providing below the top 17 important Daily General Knowledge 2022 updates with national & international news.
National News
1. Nation celebrates 76th Independence Day on 15th August 2022 
This year India is celebrating 76th Independence Day on 15th August 2022 to mark the country's freedom from nearly two centuries of British colonial rule.
Prime Minister Narendra Modi is leading the celebrations from Red Fort in New Delhi and is addressing the nation from Red Fort in New Delhi.
This is his ninth address as the prime minister. To celebrate the 75 years of Independence the Government of India has started an initiative called "Azadi Ka Amrit Mahotsav".
2. PM Narendra Modi Observes Partition Horrors Remembrance Day 2022 
In his last year's Independence Day speech, Prime Minister Narendra Modi declared August 14 to be observed as "Partition Horrors Remembrance Day" to remind the nation of the sufferings and sacrifices of Indians during the partition in 1947.
The day, which coincides with Pakistan's Independence day, will be observed in memory of the "struggles and sacrifices of our people".
In the weeks and months around August 15, 1947, the partition of India into India and Pakistan resulted in severe bloodshed and communal violence, property loss, and significant instability.
The partition is often regarded as one of the most violent and rapid displacements in human history.
3. World's Highest Chenab Railway Bridge Inaugurated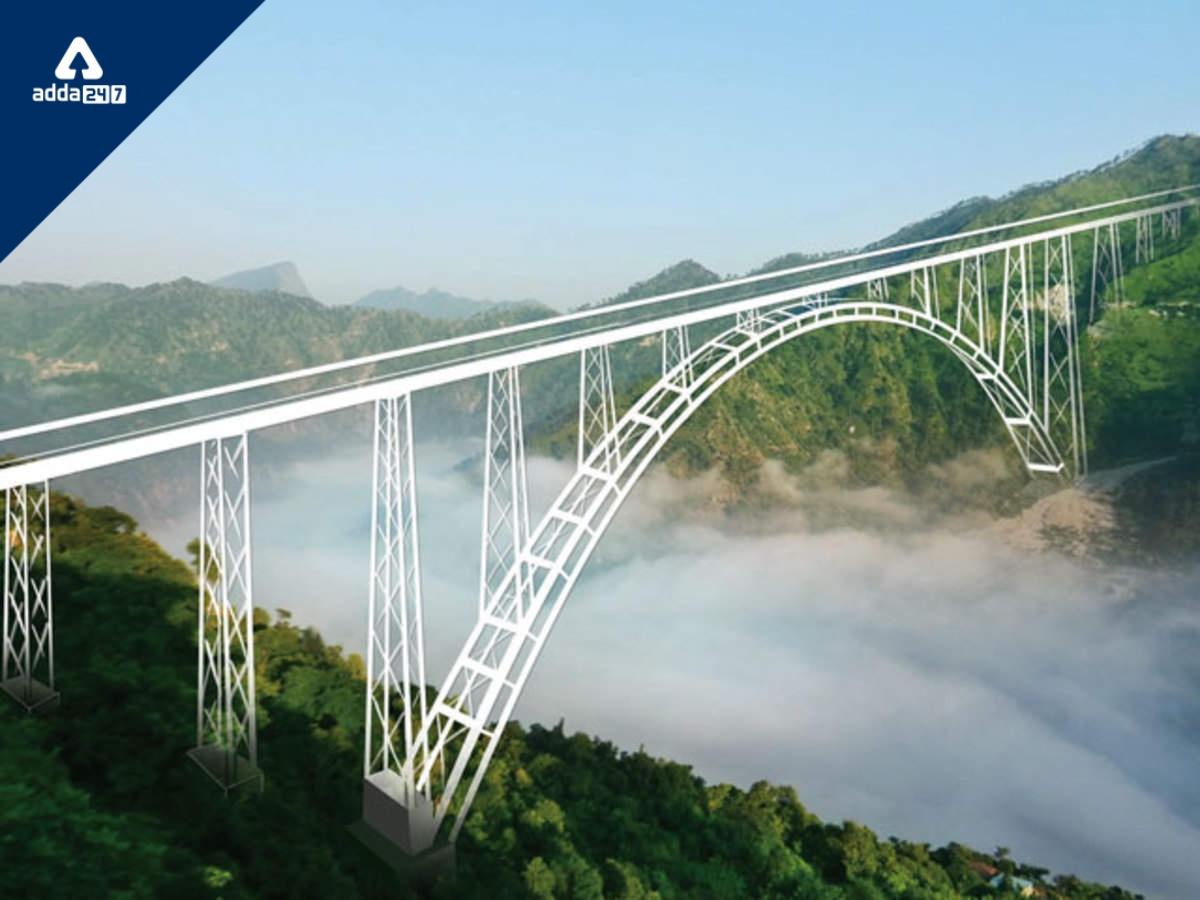 The golden joint of the world's highest railway bridge over River Chenab was inaugurated. For the first time ever since independence, Srinagar will be linked to the rest of India after the overarch deck on the world's highest single-arch railway bridge over River Chenab.
The bridge will be 35 meters higher than the Eiffel Tower. Chenab Bridge was a famous bridge with intricate engineering that had to overcome several challenges.
The geology, the harsh terrain, and the hostile environment were just a few of the challenges that the engineers and railway officials had to overcome to get to this point.
States News
4. Arunachal's 3rd Airport Named 'Donyi Polo Airport'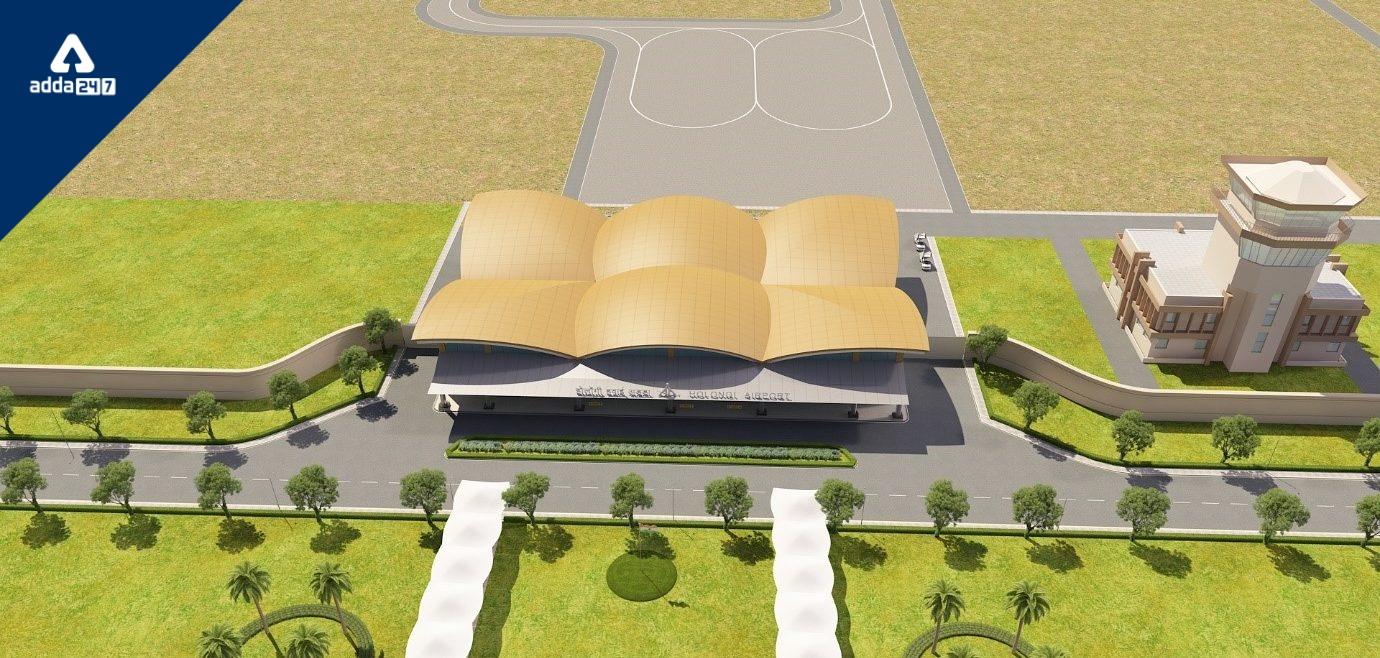 The third airport in Arunachal Pradesh, which is now under construction in Itanagar, the state capital, has been given the name "Donyi Polo Airport" by the Arunachal Pradesh administration.
According to a representative of the Chief Minister's Office, the state cabinet adopted "Donyi Polo Airport" as the name of the airport at its meeting. Pema Khandu, the chief minister of Arunachal Pradesh, presided over the gathering.
The name of the only airport in the capital city, according to the official, would represent the long-standing customs and rich cultural legacy of the tribally dominant state and would also reflect the long-standing indigenous respect for the Sun (Donyi) and the Moon (Polo) among the populace.
5. Kolkata To Host 23rd Edition Of India International Seafood Show(IISS)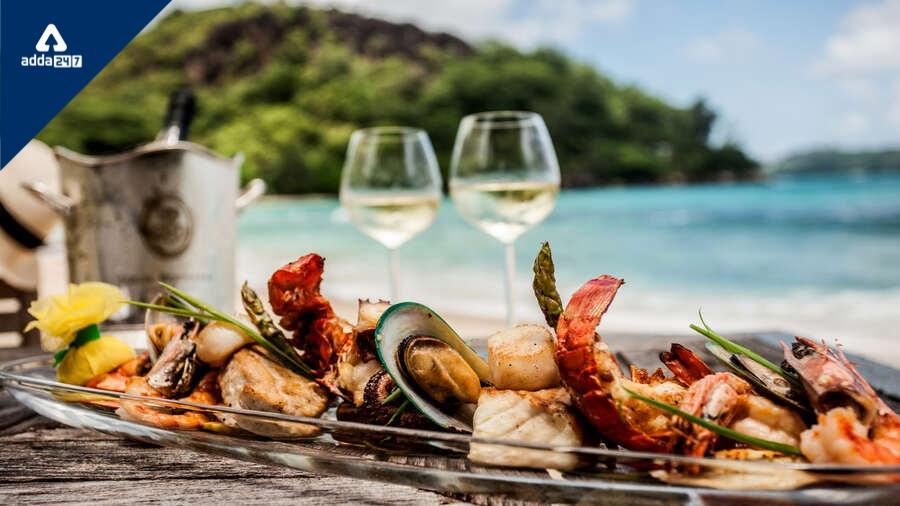 Marine Products Export Development Authority (MPEDA) in association with the Seafood Exporters' Association of India (SEAI) will hold the 23rd edition of India International Seafood Show (IISS) in Kolkata, the City of Joy from February 15 to 7 next year.
During 2021-22, India exported 13,69,264 tonnes of marine products worth US$ 7.76 billion, registering an all-time high export by value, while production of shrimp crossed one million MT.
With a multipronged strategy, addressing capture fisheries and aquaculture, the export turnover is likely to achieve US$ 15 billion in next five years.
Appointments News
6. IAS Piyush Goyal named NATGRID CEO by the Union government
IAS officer of the Nagaland cadre, Piyush Goyal has been appointed by the Central Government as the new CEO of NATGRID (National Intelligence Grid). Along with this, the Central Government has also issued an order to post 26 other officers on the post of Additional Secretary.
Piyush Goyal is currently serving as Additional Secretary in the Union Home Ministry. NATGRID is the central organization for intelligence gathering with the aim of enhancing India's counter-terrorism capabilities.
Important takeaways for all competitive exams:
NATGRID Formed: 

2009;

NATGRID Headquarters: 

New Delhi, India.
Defence News
7. INS Satpura to 75 Lap "Azadi ka Amrit Mahotsav Run" at San Diego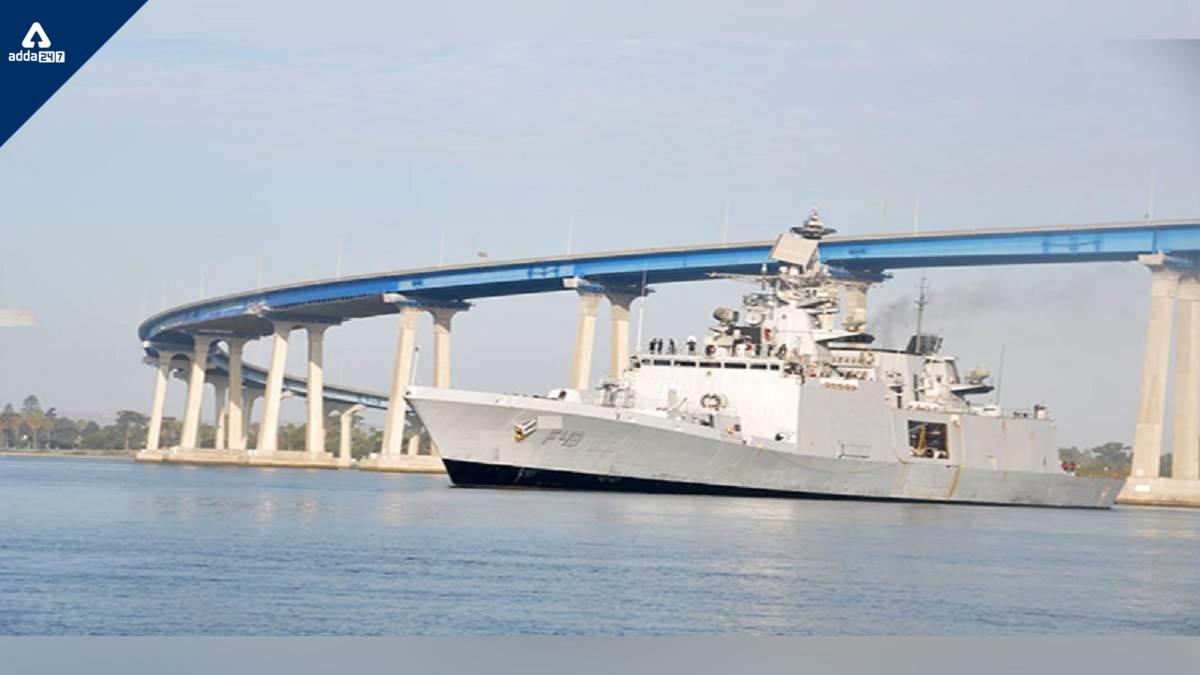 Indian Naval Ship (INS) Satpura reached the San Diego Harbour North American Continent on 13th August to celebrate the 75 years of Independence of India.
The INS Satpura conducted a 75 Lap Azadi ka Amrit Mahotsav Run at the San Diego US Navy Base on the Independence Day of India.
The ship hoisted the Indian Tricolour flag in the presence of the Indian diaspora and distinguished local dignitaries in the North American Continent on the historic occasion of 75 years of Independence of India.
Banking News
8. State Bank of India launched "Utsav fixed deposit scheme" 
The largest lender in the nation, State Bank of India (SBI) has introduced a unique term deposit programme called "Utsav Deposit Scheme".
This fixed deposit scheme has higher interest rates and is only available for a limited time. This programme is introduced on the occasion of the nation's 76th year of Independence, celebrated as Azadi Ka Amrit Mahotsav.
SBI is offering an interest rate of 6.10% per annum on fixed deposits with a tenure of 1000 days. And senior citizens will be eligible to get an additional interest rate of 0.50% over and above the regular rate.
These rates are effective as of 15th August 2022 and the scheme is valid for a period of 75 days.
Important takeaways for all competitive exams:
SBI Chairperson: 

Dinesh Kumar Khara.

SBI Headquarters: 

Mumbai.

SBI Founded: 

1 July 1955.
9. Kotak Mahindra Bank launched "Kotak Crème" lifestyle-focused corporate salary account
Kotak Mahindra Bank has launched a lifestyle-focused salary account named "Kotak Creme". This account will offer an upgraded experience to its customers working in MNCs, retails, law firms, unicorns etc.
The account will be available to all corporates in India and will also come with a host of privileges and rewards across lifestyle, travel, healthcare, dining, skilling and learning experiences.
The account holder can avail of complimentary airport lounge access and also gift Privy League privileges to their family members. Kotak Crème also offers subscriptions to top lifestyle brands offering Health & Wellness, Lifestyle, Entertainment, Knowledge/Learning & Fitness experiences.
Important takeaways for all competitive exams:
Kotak Mahindra Bank CEO: 

Uday Kotak;

Kotak Mahindra Bank Headquarters:

Mumbai;

Kotak Mahindra Bank Founded: 

February 2003.
Ranks and Reports News
10. Defence forces, RBI and PM Office Most Trusted Institutions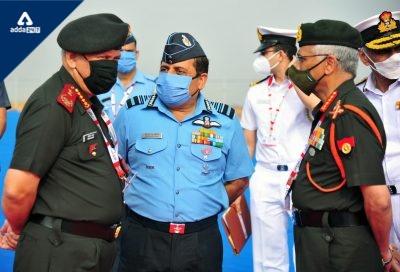 Defence forces, RBI and Prime Minister of India are the three most trusted institutions in the country, according to a survey by Ipsos India. The Supreme Court of India came fourth and it was followed by the Central Bureau of Investigation (CBI).
Defence Forces with at least 2 in 3 (65 per cent of respondents) reposing faith in them was ranked first, followed by Reserve Bank of India with 1 in 2 (50 per cent). Prime Minister of India office as an institution was at the third spot with 49 per cent citizens having trust in it, the survey said.
The survey was conducted by Ipsos India via a quantitative survey using a structured questionnaire and interviewed 2,950 adults including females.
Awards News
11. 107 Gallantry awards announced for Armed Forces and CAPF personnel
President of India, Droupadi Murmu has approved 107 Gallantry awards to Armed Forces and Central Armed Police Forces personnel on the occasion of Independence Day 2022.
The awards include three Kirti Chakra, 13 Shaurya Chakras, two bar to Sena Medals (gallantry), 81 Sena Medals (gallantry), one Nao Sena Medal (gallantry) and seven Vayu Sena Medals (gallantry).
To read the complete article: Click Here
12. Indian Film Festival of Melbourne (IFFM) Awards 2022 announced
The 13th edition of the Indian Film Festival of Melbourne (IFFM) 2022 began on August 12 and will conclude on August 30.
The event, held annually in Australia, celebrates the Indian film industry by screening some of the most prominent and acclaimed films, TV shows, and web series from the country.
One of the highlights of the festival is the awards night, where select awards are given to the best performers from Indian cinema and the OTT scene from the previous year.
Check out the full list of winners from the Indian Film Festival of Melbourne 2022 awards:
| | | |
| --- | --- | --- |
| S.no | Category | Winners |
| 1 | Best Film | 83 |
| 2 | Best Director | Shoojit Sircar (Sardar Udham) and Aparna Sen (The Rapist) |
| 3 | Best Actor | Ranveer Singh (83) |
| 4 | Best Actress | Shefali Shah (Jalsa) |
| 5 | Best Series | Mumbai Diaries 26/11 |
| 6 | Best Actor in a Series | Mohit Raina (Mumbai Diaries 26/11) |
| 7 | Best Actress in a Series | Sakshi Tanwar (Mai) |
| 8 | Best Indie Film | Jaggi |
| 9 | Best Film from the Subcontinent | Joyland |
| 10 | Lifetime Achievement Award | Kapil Dev |
| 11 | Disruptor in Cinema Award | Vaani Kapoor (Chandigarh Kare Aashiqui) |
| 12 | Equality in Cinema Award | Jalsa |
| 13 | Leadership in Cinema Award | Abhishek Bachchan |
Sports News
13. FIFA suspends All India Football Federation (AIFF)
The Bureau of the FIFA Council has unanimously decided to suspend the All India Football Federation (AIFF) with immediate effect due to undue influence from third parties, which constitutes a serious violation of the FIFA Statutes.
The suspension will be lifted once an order to set up a committee of administrators to assume the powers of the AIFF Executive Committee has been repealed and the AIFF administration regains full control of the AIFFs.
The suspension means that the FIFA U-17 Women's World Cup 2022™, scheduled to take place in India on 11-30 October 2022, cannot currently be held in India as planned.
Important takeaways for all competitive exams:
FIFA President: 

Gianni Infantino;

FIFA Founded: 

21 May 1904;

FIFA Headquarters: 

Zürich, Switzerland.
Obituaries News
14. Veteran stock market investor Rakesh Jhunjhunwala passes away
Veteran stock market investor, Rakesh Jhunjhunwala passed away at the age of 62.
Often referred to as 'India's Warren Buffett' and the Big Bull of Indian markets, Jhunjhunwala's net worth was $5.8 billion.
An investor with a Midas touch, Jhunjhunwala was the 48th richest man in the country.
15. Indian American journalist Uma Pemmaraju passes away
An Indian American journalist, Uma Pemmaraju has passed away at the age of 64. She was a part of various shows such as The Fox Report, Fox News Live, Fox News Now, and Fox On Trends. She has been awarded many Emmy Awards in her career for investigative reporting and journalism.
Pemmaraju paved the way for Indian American journalists in the field of investigative reporting by receiving many Emmy Awards over the span of her career. The Big Sisters Organization of America awarded her The Woman of Achievement Award.
Miscellaneous News
16. Indian Railway Protection Force Launched "Operation Yatri Suraksha"
Indian Railway Protection Force (RPF), have launched a pan-India operation known as Operation Yatri Suraksha.
Under this initiative, several steps are taken to provide round-the-clock security to passengers. To kickstart Operation Yatri Suraksha, the RPF launched a month-long pan-India drive against criminals who loot passengers in July 2022.
During the drive, the RPF caught 365 suspects who were handed over to the concerned GRPs for legal action.
17. Ramsar sites: 11 more Indian wetlands have got Ramsar recognition
India has added 11 more wetlands to the list of Ramsar sites to make a total of 75 such sites covering an area of 13,26,677 hectares in the country. 75 Ramsar Sites in 75th Year of Independence India.
The 11 new sites designated as Ramsar sites included: four sites in Tamil Nadu, three in Odisha, two in Jammu and Kashmir and one each in Madhya Pradesh and Maharashtra.
The 11 Indian wetlands which have been designated as new Ramsar sites:
Tampara Lake in Odisha;
Hirakud Reservoir in Odisha;
Ansupa Lake in Odisha;
Yashwant Sagar in Madhya Pradesh;
Chitrangudi Bird Sanctuary in Tamil Nadu;
Suchindram Theroor Wetland Complex in Tamil Nadu;
Vaduvur Bird Sanctuary in Tamil Nadu;
Kanjirankulam Bird Sanctuary in Tamil Nadu;
Thane Creek in Maharashtra;
Hygam Wetland Conservation Reserve in Jammu and Kashmir;
Shallbugh Wetland Conservation Reserve in Jammu and Kashmir.
16th August | Current Affairs 2022 | Current Affairs Today | Current Affairs by Ashish Gautam

All the Best BA'ians for the Bank exam!