Here is the daily GK update of 14th August 2020 covering the following news headlines: Karnataka, Arrow-2, Orunodoi Scheme, Indiabulls Housing Finance, Gramodaya Awards.
Daily GK updates are incorporated with the important news that made the current affairs headlines for banking or other competitive exams. Daily GK Update is the complete bag of the important news that held all day long. One should have complete knowledge about the banking terms, current affairs news, etc. So, here is the GK update of 14th August 2020 to help you prepare the Current affairs part. After reading this section, you can successfully attempt Current Affairs Quiz.

National News
1. Price Monitoring and Resource Unit set up in Karnataka
Union Minister of Chemicals and Fertilizers Shri DV Sadananda Gowda has announced the establishment of a Price Monitoring and Resource Unit (PMRU) in Karnataka.
The PMRU has been established by National Pharmaceutical Pricing Authority (NPPA), Department of Pharmaceuticals, Ministry of Chemicals and Fertilizers, Government of India, in association with Karnataka State Drug Control Department.
PMRU will assist NPPA in monitoring the prices of drugs, ensuring availability of drugs as well as raising consumer awareness.
The PMRU will act as collaborating partner of NPPA with information collecting mechanism at the grass-root level. The State Drug Controller

will directly

supervise

the Price Monitoring and Resource Unit

(PMRU)

in order to increase the outreach of NPPA.
Important takeaways for all competitive exams:
Chief Minister of Karnataka: B.S. Yediyurappa; Governor: Vajubhai Vala.
International News
2. Historic peace agreement between UAE & Israel
President of USA, Donald J. Trump, Prime Minister of Israel, Benjamin Netanyahu and Crown Prince of Abu Dhabi and Deputy Supreme Commander of the United Arab Emirates, Sheikh Mohammed Bin Zayed Nahyan have agreed to the full normalization of relations between Israel and the United Arab Emirates.
About peace agreement between UAE & Israel:
This historic diplomatic agreement will advance peace in the Middle East region and is a testament to the bold diplomacy and vision of the three leaders and the courage of the United Arab Emirates and Israel.
Opening direct ties between two of the Middle East's most dynamic societies and advanced economies will transform the region by spurring economic growth, enhancing technological innovation, and forging closer people-to-people relations.
The United Arab Emirates and Israel will immediately expand and accelerate cooperation regarding the treatment of and the development of a vaccine for the coronavirus.
Israel and the United Arab Emirates will join with the United States to launch a Strategic Agenda for the Middle East to expand diplomatic, trade, and security cooperation.
3. Israel successfully tested "Arrow-2" Ballistic Missile Interceptor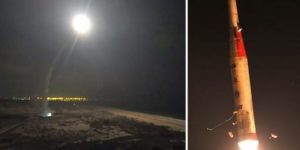 Israel has successfully tested its advanced missile defence system, "Arrow-2" ballistic missile interceptor.
The Missile test was conducted in the test site in Central Israel over the Mediterranean Sea.
The Missile Defense Agency (MDA) of the United States of America along with Israeli Air Force and Israel Aerospace Industries conducted the testing.
The Arrow-2 interceptor engaged a Sparrow target missile which stimulated a long-range surface to surface missile, performed the planned trajectory and destroyed the target.
The system will serve as the top tier integrated Israeli shield built to withstand various missile salvoes.
It is a multi-layered system designed and manufactured by Israel Aerospace Industries and Boeing, US-based industry.
It has been designed to defend the short and mid-range rockets and long-range missiles were introduced in March 2000.
Important takeaways for all competitive exams:
Israel President: Reuven "Ruvi" Rivlin.
Israel Prime Minister: Benjamin Netanyahu.
Israel Capital: Jerusalem.
Israel Currency: Israeli New Shekel.
States In News
4. Assam Govt to starts "Orunodoi Scheme" for women's empowerment
The Assam government would provide Rs 830 per month each to 17 lakh poor families under the ambitious "Orunodoi" scheme, to financially empower women.
The scheme would be the biggest scheme in Assam. A sum of Rs 280 crore has been earmarked for the new scheme.
Under the "Orunodoi" scheme, there would be economic criteria and "those who have certain movable and immovable assets including land, big houses, vehicles, electronic gadgets, and most government and semi-government employees, would be excluded".
Rs 830 per month aid would mean an additional annual income of Rs 10,000 to the poor households to meet their medical, nutritional, and academic needs besides to meet the additional spending during various festivals.
The priority would be given to households with widows, divorced, unmarried or separated women, and disabled persons.
Important takeaways for all competitive exams:
Assam Capital: Dispur.
Assam Governor: Jagdish Mukhi.
Assam Chief Minister: Sarbananda Sonowal.
Appointments
5. Vice Admiral Dinesh K Tripathi assumes charge as DGNO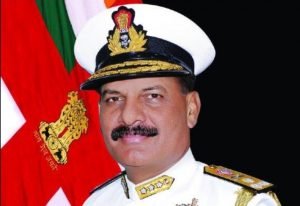 Vice Admiral Dinesh K Tripathi, AVSM, NM has become the Director General Naval Operations (DGNO).
He is a specialist in Communication and Electronic Warfare and was commissioned in the Indian Navy on 01st July 1985.
The alumnus of National Defence Academy Khadakwasla, has served on frontline warships of the Navy as Signal Communication Officer and Electronic Warfare Officer.
He has commanded INS Vinash, INS Kirch

and

INS Trishul

. He has also served as the Executive Officer and Principal Warfare Officer of Guided Missile Destroyer INS Mumbai.
Important takeaways for all competitive exams:
Chief of Naval Staff: Admiral Karambir Singh.
6. SS Mundra becomes new non-executive Chairman of IBH
Former RBI deputy governor, Subhash Sheoratan Mundra has been appointed as non-executive chairman of Indiabulls Housing Finance (IBH) with immediate effect.
He had joined the board of IBH in 2018 as an independent director.
Sameer Gehlaut,

the co-founder and Chairman of Indiabulls Housing Finance Ltd ( IBHFL) has stepped down as the Executive Chairman of the company to take charge as

Chief Executive Officer (CEO)

of

Indiabulls Ventures Ltd,

a subsidiary company of IBHFL.
Important takeaways for all competitive exams:
Indiabulls Housing Finance Ltd Headquarters: 

Gurugram.

Indiabulls Housing Finance Ltd Founded: 2005.
Awards News
7. Sudha Murthy, ITC's Sivakumar bags Gramodaya awards
Chairperson of Infosys Foundation, Sudha Murty and Group Head of Agri and IT Businesses of ITC Ltd, Sivakumar Surampudi are among the winners of the Gramodaya Bandhu Mitra Puraskaras.
The other winners include Padma Bhushan Vijay Bhatkar,

Padmasri

SP Verma, Vilas Shinde

(Director, Sahyadri Farms),

Koosam Rajamouli,

Former Sarpanch of Gangadevipalli in Telangana,

Brig Pogula Ganesham,

Founder of

Palle Srujana,

and

Govinda Rajulu Chintala,

Chairman of the Nabard.

Gramodaya Bandhu Mitra Puraskaras instituted by Gramodaya Chamber of Commerce and Technology (GCOT), a not-for-profit organisation founded by the alumni of Osmania University.
The awards recognise "Yeoman service rendered by individuals and institutions to provide succour and uplift the vast majority of our population dependent on agriculture and allied activities for livelihood".
Sports News
8. Sports Ministry to organise "Fit India Freedom Run"
"Fit India Freedom Run" would be organised by the Ministry of Youth Affairs and Sports from 15th August to 02nd October 2020.
The ministry is organising "Fit India Freedom Run" to mark the 74th Independence Day of India on August 15 to 151st birth anniversary of Mahatma Gandhi on October 2.
This would be the largest country-wide run, targeted to encourage fitness among the masses while following the COVID-19 protocols.
Government of India has decided to encourage participants of the event to run at their own pace – anywhere and at any time of their convenience in order to keep up with the current pandemic situation and social distancing norms.
Important takeaways for all competitive exams: 
Union Minister of Youth Affairs and Sports: Kiren Rijiju.
Science & Technology
9. Indigenous AUM Photonic System developed to monitor Air Quality
Air Unique-quality Monitoring (AUM) Photonic System has been indigenously developed with the prime objective of real-time remote monitoring of air quality.
The system has been developed by Prof. Rao Tatavarti, Director of Gayatri Vidya Parishad-Scientific and Industrial Research Centre & GVP College of Engineering, Visakhapatnam along with the support of Department of Science and Technology's Clean Air Research Initiative.
The system is portable, compact, low powered and economical. It works on plug and play system and do not require any setting uptime.
It has the capability to identify, classify, and quantify various pollutants simultaneously (of orders of less than one part per billion) including meteorological parameters, with very high precision, sensitivity as well as accuracy.
Defence News
10. ICG's fourth Offshore Patrol Vessel 'Sarthak' launched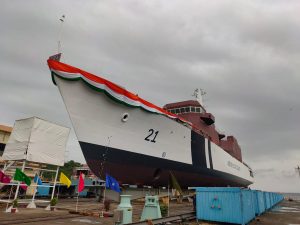 An Offshore Patrol Vessels (OPV) for the Indian Coast Guard has been launched and re-christened as Indian Coast Guard Ship 'Sarthak'.
Goa Shipyard Limited (GSL) has designed and developed the Offshore Patrol Vessel 'Sarthak' which is the 4th in the series of five OPVs.
'Sarthak' has been built indigenously and is designed in such a way that it carries a twin-engine helicopter, four high speed boats along with one inflatable boat for swift boarding and Search & Rescue operations.
It will be deployed extensively for EEZ surveillance, Coastal Security and other duties.
It is 105 metres long and fitted with state-of-the-art Navigation and Communication equipment, sensor and machinery.
It displaces approximately 2350 tons and has been propelled by two 9100 KW diesel engines. It has been designed to attain a maximum speed of 26 knots, with an endurance of 6000 Nautical Miles.
Important takeaways for all competitive exams:
Director General of Indian Coast Guard: Krishnaswamy Natarajan.
11. Raksha Mantri launches Naval Innovation and Indigenisation Organisation
The Naval Innovation and Indigenisation Organisation (NIIO) has been launched by the Raksha Mantri Shri Rajnath Singh.
The NIIO, a three-tiered organisation, will enable its end users to interact with academia as well as industry for the promotion of innovation and indigenisation for self-reliance in defence, with the help of its dedicated structures.
The twin aspects of innovation and indigenisation would be brought together by the Naval Technology Acceleration Council (N-TAC),

which will also offer apex level directives. It also includes a working group under the N-TAC, which will be responsible for the implementation of the projects.

To fulfill the objective of induction of emerging disruptive technology in an accelerated time frame, Technology Development Acceleration Cell

(TDAC)

has been established.
Important takeaways for all competitive exams:
Chief of Naval Staff: Admiral Karambir Singh.
Obituaries News
12. Malayalam poet-lyricist Chunakkara Ramankutty passes away
Malayalam poet-lyricist, Chunakkara Ramankutty passed away.
He wrote over 215 songs for 76 movies. Some of his hit songs include 'Syamameghame nee' (Adhipan), 'Sindoorathilakavumayi' (Kuyiline thedi), 'Nee Arinjo Mele Manath' (Kandu Kandarinju), 'Hridayavaniyile gayikayo' (Kottayam Kunjachan).
He is a recipient of Guru Shreshta Award of Kerala Sangeetha Nataka Akademi in 2015.
Important Days
13. World Organ Donation Day: 13 August
The World Organ Donation Day is observed globally on 13th August every year.
The day is celebrated to raise awareness about the importance of organ donation and motivate people to donate organs after death.
The day provides an opportunity to all to come ahead and pledge to donate their precious organs because one organ donor can save up to eight lives.
Organ donation is retrieving a donor's organ like heart, liver, kidneys, intestines, lungs, and pancreas

after the donor is deceased and then transplanting into another person who is in need of an organ.
Miscellaneous News
14. Goa's Harmal Chillies, Moira bananas, Khaje gets GI tag
Goa's traditional festive sweet dish 'Khaje', spicy Harmal Chilli and Myndoli Banana (Moira Banana) has obtained Geographical Indication (GI) tag from the Geographical Indications Registry.
The Bicholim based All-Goa Khaje Producers Association (AGKPA)

applied for the GI tag of Khaje through the

department of science and technology

in 2019.

Myndoli Banana Growers Association

, Ibrampur, Pernem applied for the GI tag of Moira bananas.

The

Harmal-Pernem Chilli Growers Association

had made the application for the GI tag of Harmal Chillies.
Important takeaways for all competitive exams:
Geographical Indications Registry headquartered: Chennai, Tamil Nadu.
Goa Capital: Panaji.
Governor of Goa: Satya Pal Malik.
Chief Minister of Goa: Pramod Sawant.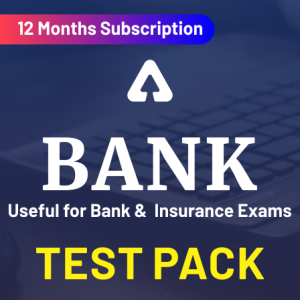 14 August Current Affairs 2020 | Current Affairs Today | Daily Current Affairs 2020
Visit Achieversadda.com and participate in discussions with other aspirants and achievers. Get answers to your queries and connect with others on Achieversadda.com

All the Best BA'ians for RBI Assistant Mains!