Here is the daily GK update of 17th July 2020 covering the following news headlines: DCGI, NISHTHA, NABARD, CybHer, UNICEF India, DRDO, IIT Madras.
Daily GK updates are incorporated with the important news that made the current affairs headlines for banking or other competitive exams. Daily GK Update is the complete bag of the important news that held all day long. One should have complete knowledge about the banking terms, current affairs news, etc. So, here is the GK update of 17th July 2020 to help you prepare the Current affairs part. After reading this section, you can successfully attempt Current Affairs Quiz.

National News
1. DCGI approves India's 1st homemade Pneumonia vaccine
Drug Controller General of India (DCGI) has approved India's first fully indigenously developed Pneumococcal Polysaccharide Conjugate Vaccine (Pneumonia vaccine).
The vaccine will be utilized for active immunization against invasive disease and pneumonia caused by "Streptococcus pneumonia" among infants.
The vaccine has been developed by Serum Institute of India Pvt Ltd, Pune. It is India's first indigenously developed vaccine in the field of pneumonia.
2. Digital Indo-Italian Business Mission on Food Processing
Opening session of the Digital Indo-Italian Business Mission on Food Processing has commenced virtually.
The two-day event will include digital conferences, trade fair and B2B meetings.
Opening session of the mission was addressed by the Union Minister for Food Processing Industries, Smt. Harsimrat Kaur Badal.
The Digital Indo-Italian Business Mission will witness the participation of 23 Italian companies

and will conduct virtual exhibition of their products & services and also participate in the

Business (B2B) Meetings

with the end users and other industry players in India.

Meetings and the webinars across the key areas such as

Fruits

&

Vegetables, Cereals, Milk

&

Dairy processing,

Packaging & Bottling will also held during the virtual session.
3. First on-line NISHTHA programme launched in Andhra Pradesh
First on-line NISHTHA programme has been launched by the Union HRD Minister Shri Ramesh Pokhriyal 'Nishank' and Minister of State for HRD Shri Sanjay Dhotre in Andhra Pradesh.
Online NISHTHA programme has been launched for 1200 Key Resources Persons of Andhra Pradesh, hence making it the first ever state in the country.
NISHTHA has been customized for online mode because of COVID-19 pandemic situation which has affected the conduct of this programme in face-to-face mode.
Online NISHTHA programme

would be conducted through

DIKSHA

and

NISHTHA

portals by the National Council of Educational Research and Training

(NCERT).
National Initiative for School Heads' and Teachers' Holistic Advancement

(NISHTHA) is a capacity building programme that was

launched

by the government of India on

21st August, 2019

to improve the quality of school education through Integrated Teacher Training.
4. NABARD launches development projects in Andaman & Nicobar Islands
National Bank for Agriculture and Rural Development (NABARD) has launched development projects in Andaman & Nicobar Islands.
The projects worth Rs 44 lakhs aims to strengthen the concept of Atmanirbhar Bharat through rural entrepreneurship.
As part of the project, there would be focus on the formation and skill development of Self-Help Groups (SHGs) to promote rural entrepreneurship at micro level.
As part of the initiative, NABARD will conduct 385 village-level programmes

and also offer training to leaders of newly formed SHGs with a sum of more than

Rs 10 lakh.

Training for

Mushroom Cultivation

and

Bamboo Handicrafts

making will be provided to the women attached to SHGs in Little Andaman.
Important takeaways for all competitive exams:
Chairman of National Bank For Agriculture And Rural Development: G R Chintala.
Lieutenant Governor of Andaman & Nicobar Islands: Admiral D K Joshi.
International News
5. Pakistan & China signs agreement for "Azad Pattan Hydel Power Project"
Pakistan and China have signed an agreement for the 700 MW Azad Pattan hydel power project on the Jhelum river in Sudhoti district of Pakistan Occupied Kashmir (PoK).
The $1.5-billion

project is the second power project under the

China Pakistan Economic Corridor (CPEC).

The first agreement, for the

1,100 MW Kohala project,

was signed on June 23. That project, worth

$2.3 billion,

too will come upon the

Jhelum near Muzaffarabad.
Important takeaways for all competitive exams:
Prime Minister of Pakistan: Imran Khan.
President of Pakistan: Arif Alvi.
Capital of Pakistan: Islamabad.
China Capital: Beijing; Currency of China: Renminbi.
President of China: Xi Jinping.
State News
6. Telangana Police rolls out "CybHer" campaign
The Women Safety Wing, Telangana State Police has launched the "CybHer" campaign in association with the Legal Aid Centre, Symbiosis Law School, Hyderabad.
The "CybHer" campaign has been rolled out to tackle cybercrime against children and women in the state. It is a month long virtual campaign which will make cyberspace safe for both women and children.
"CybHer" campaign will create awareness and offer proactive measures to help them stay alert and not become a victim of cyberattacks.
Important takeaways for all competitive exams:
Chief Minister of Telangana: K Chandrasekhar Rao; Governor: Tamilisai Soundararajan.
Agreements & MoUs
7. UNICEF India partners with SAP India for employability of young people
UNICEF India has partnered with SAP India to offer career counselling to young people in the country. The partnership between the two aims to improve the employability skills of young people in a COVID-19 as well as post COVID-19 era.
Under this initiative, UNICEF has collaborated with YuWaah (Generation Unlimited) to offer digital education as well as occupational skillset to the underserved young people of India.
The UNICEF – YuWaah – SAP India partnership has a prime objective to empower young people, to utilize their creativity, problem-solving and leadership assets, to improve their own lives as well of their communities.
Important takeaways for all competitive exams:
Executive Director of UNICEF: Henrietta H. Fore.
Awards & Rewards
8. Marcus Rashford receives honorary degree from University of Manchester
The 22-year-old England football player, Marcus Rashford becomes the youngest ever recipient of an honorary degree from The University of Manchester.
He will receive the degree in recognition of his achievements as a footballer and as a passionate campaigner against child poverty.
Rashford's collaboration with FareShare,

a

poverty and food waste charity,

has led to

£20million

being raised in financial and food donations.
Sports News
9. IOC postpones 2022 Dakar Youth Olympics to 2026
The Senegal and the International Olympic Committee (IOC) have "mutually agreed" to postpone the Youth Olympic Games, scheduled to be held in Dakar in 2022.
The Youth Olympic Games will now be held in 2026.
Important takeaways for all competitive exams:
Senegal Capital: Dakar.
Senegal Currency: West African CFA Franc.
International Olympic Committee Headquarters: Lausanne, Switzerland.
International Olympic Committee President: Thomas Bach.
Defence News
10. DRDO develops P7 Heavy Drop System for IL 76 aircraft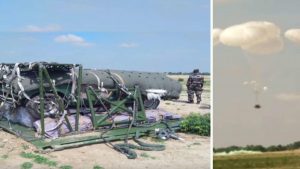 Defence Research and Development Organisation (DRDO) has developed the P7 Heavy Drop System. It is capable of para dropping military stores up to 7-ton weight class from IL 76 aircraft.
The design of this fully indigenous system has been developed by Aerial Delivery Research and Development Establishment (ADRDE),

a Research & Development (R&D) lab of DRDO based in

Agra, Uttar Pradesh (UP).

P7 Heavy Drop System system has been made under the

Make in India

programme. It's a platform system manufactured by

L&T (Larsen & Toubro)

while parachutes manufactured by

Ordnance Factory.
Important takeaways for all competitive exams:
DRDO Headquarters: New Delhi.
DRDO Chairman: Dr G. Satheesh Reddy.
Science & Technology
11. IIT Madras start-up developed a portable hospital called "MediCAB"
Indian Institute of Technology Madras (IIT-M) start-up Modulus Housing, has developed a portable hospital unit called 'MediCAB'.
MediCAB can be installed anywhere within two hours by four people. It has been launched recently in Wayanad District of Kerala where the units are being deployed to treat COVID19 Patients.
The Medicab is foldable and is composed of four zones: a doctor's room, an isolation room, a medical room/ward and a twin-bed ICU, maintained at negative pressure.

It aims to decentralize the approach to detect, screen, identify, isolate and treat COVID-19 patients in their local communities through these portable microstructures.
Books & Authors
12. Chief Minister Pema Khandu releases book on endangered tribe
The book titled 'The Tangams: An Ethnolinguistic Study Of The Critically Endangered Group of Arunachal Pradesh' was released by Arunachal Chief Minister Pema Khandu.
Book is based on the Tangams, a critically endangered speech community of Arunachal Pradesh domiciled at Kugging village, Upper Siang district of Arunachal Pradesh.
The book has been published by Centre for Endangered Languages, Rajiv Gandhi University

and

Himalayan Publishers,

New Delhi.
Important Days
13. World Day for International Justice celebrated on 17th July
World Day for International Justice is observed on 17th July every year.
The day is being observed every year to recognise the strengthening system of international justice and also to promote the rights of the victims.
Important takeaways for all competitive exams:
International Criminal Court HQ: The Hague, Netherlands.
International Criminal Court  President: Chile Eboe-Osuji.
International Criminal Court Established: 2002.
Obituaries
14. Maharashtra's first woman SEC Neela Satyanarayan passes away
First woman State Election Commissioner (SEC) of Maharashtra Neela Satyanarayan passed away. She was a 1972 batch IAS officer.
Neela Satyanarayan was appointed as the State Election Commissioner (SEC) of Maharashtra in 2009 after her brief tenure as an additional chief secretary of Revenue Department. She served as the SEC of Maharashtra till 05 July 2014.
Neela Satyanarayan has also penned books such as Vanava and Ek Purna Ek Apurna along with several collections of poetry. She has also composed music for a film.
Important takeaways for all competitive exams:
Chief Minister of Maharashtra: Uddhav Thackeray; Governor: Bhagat Singh Koshyari.
15. Acharya Shree Purushottam Priyadasji Swamishree passes away
Acharya Shree Purushottam Priyadasji Swamishree passed away due to COVID-19.
He was the head of Swaminarayan Sanstha. He was the fifth heir in the lineage of ascetic acharyas.
He was presently incumbent Acharya of Shree Swaminarayan Gadi.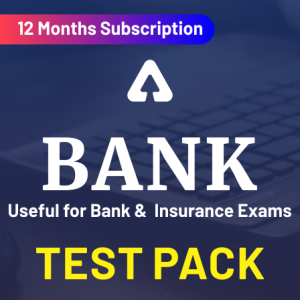 17 July 2020 Current Affairs | Current Affairs Today | Daily Current Affairs 2020
Visit Achieversadda.com and participate in discussions with other aspirants and achievers. Get answers to your queries and connect with others on Achieversadda.com

All the Best BA'ians for RBI Assistant Mains!