Here is the daily GK update of 20th June 2020 covering the following news headlines: JSW Cement, Urjit Patel, RIL, UNSC, SATYABHAMA, Manipur.
Daily GK updates are incorporated with the important news that made the current affairs headlines for banking or other competitive exams. Daily GK Update is the complete bag of the important news that held all day long. One should have complete knowledge about the banking terms, current affairs news, etc. So, here is the GK update of 20th June 2020 to help you prepare the Current affairs part. After reading this section, you can successfully attempt Current Affairs Quiz.
National News
1. Union Minister launches R&D Portal "SATYABHAMA"
Union Minister for Coal, Mines and Parliamentary Affairs, Pralhad Joshi has launched R&D Portal "Science and Technology Yojana for Aatmanirbhar Bharat in Mining Advancement (SATYABHAMA)" for Science and Technology Programme Scheme of Ministry of Mines. The portal will increase efficiency as well as effectiveness in the implementation of the Scheme. The R&D Portal SATYABHAMA has been designed, developed and implemented by National Informatics Centre (NIC), Mines Informatics Division. It has been integrated with NGO Darpan Portal of NITI Aayog.
2. India to become UNSC President for August, 2021
India has been elected as a non-permanent member of the United Nations Security Council and will serve as the President of the UN body for the month of August, 2021 as the presidency of the United Nations Security Council is held by each of the members in turn for one month as per the English alphabetical order of names of the member states. According to the rules, India will assume the rotating presidency of the United Nations Security Council for the month of the August 2021.
Important takeaways for all competitive exams:
India's Permanent Representative to the United Nations: T S Tirumurti.
State News
3. Manipur celebrated 19th Great June Uprising Day
The 19th Great June Uprising Day was observed on 18th June at Kekrupat, Manipur to pay tribute and respect to 18 persons who lost their lives in June, 2001 to protect the territorial integrity of Manipur. On the occasion, family members of the 18 martyrs and leaders of some organisations paid floral tribute & respect to 18 persons at Kekrupat, Manipur.
Important takeaways for all competitive exams:
Chief Minister of Manipur: N. Biren Singh; Governor: Najma Heptulla.
Business News
4. RIL reaches $150-billion market valuation mark
The Reliance Industries Limited (RIL) has reached $150-billion mark in term of market capitalisation and has become India's first $150-billion company in terms of market capitalisation. It achieved this milestone when its share price had gained 6.23% to close at Rs 1,759, taking its market capitalisation to Rs 11.15 lakh crore i.e. around $150 billion.
Appointments
5. Urjit Patel appointed as Chairman of economic think tank NIPFP
Urjit Patel has been appointed as the Chairman of the National Institute of Public Finance and Policy (NIPFP), based in New Delhi, India. He has been appointed for a period of four years and will replace the outgoing chairman Vijay Kelkar. He has earlier served as the Governor as well as the Deputy Governor of the Reserve Bank of India (RBI). He resigned as the Governor of RBI in December 2018.
Important Days
6. World Refugee Day celebrated on 20 June
United Nations celebrates World Refugee Day globally on 20 June every year to remind the world that everyone, including refugees, are capable in contributing towards society and Every Action Counts in the effort to create a more just, inclusive, and equal world. The theme of World Refugee Day 2020 is "Every Action Counts". According to the United Nations 1951 Refugee Convention, a refugee is someone who fled his or her home and country owing to a well-founded fear of persecution because of his/her race, religion, nationality, membership in a particular social group, or political opinion.
Important takeaways for all competitive exams:
Secretary-General of United Nations: António Guterres.
Obituaries
7. Veteran economist & FC memeber B.P.R. Vithal passes away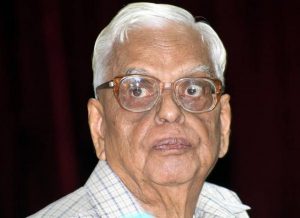 Veteran economist and the member of 10th Finance Commission, B.P.R. Vithal passes away. He was a former IAS officer of the 1950 batch and served as the Secretary, Finance and Planning, government of Andhra Pradesh, from 1972 to 1982. He had also worked at the International Monetary Fund as the fiscal adviser to the governments of Malawi and Sudan.
Miscellaneous News
8. Ganguly & Chhetri signed as brand ambassadors of JSW Cement
JSW Cement has signed Sourav Ganguly and Sunil Chhetri as its brand ambassadors. The cement brand has also launched a new multi-media marketing campaign "Leader's Choice" which includes both sports icons. The multi-media marketing campaign "Leader's Choice" of JSW Cement promotes the ideology of building a solid foundation for a better tomorrow.
Important takeaways for all competitive exams:
Managing Director of JSW Cement: Parth Jindal.
Chief executive officer of JSW Cement: Nilesh Narwekar.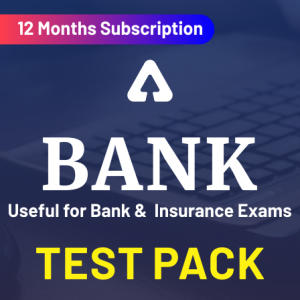 Watch Video Current Affairs show of 20th June 2020
Visit Achieversadda.com and participate in discussions with other aspirants and achievers. Get answers to your queries and connect with others on Achieversadda.com
All the Best BA'ians for RBI Assistant Mains!