Here is the daily GK update of 21st August 2020 covering the following news headlines: MoTA, Trinidad and Tobago, Equatorial Guinea, TRIFED, INOX Group.
Daily GK updates are incorporated with the important news that made the current affairs headlines for banking or other competitive exams. Daily GK Update is the complete bag of the important news that held all day long. One should have complete knowledge about the banking terms, current affairs news, etc. So, here is the GK update of 21st August 2020 to help you prepare the Current affairs part. After reading this section, you can successfully attempt Current Affairs Quiz.

National News
1. MoTA partners MoRD to promote sustainable livelihood in Rural India
Ministry of Tribal Affairs has signed a joint communication with Ministry of Rural Development to promote sustainable livelihood opportunities.
Through the joint communication, both ministries will together promote sustainable livelihood opportunities among tribal women Self Help Groups (SHGs) under National Rural Livelihood Mission (NRLM).
Ministry of Rural Development will identify and map the tribal women SHG members including their individual livelihood assets while Ministry of Tribal Affairs will offer planning support to SRLM to finalize the State Annual Action Plan and include the same in its Livelihood Annual Action Plan.
The partnership between the two ministries will support the efforts of each other, such as the initiatives

of the Ministry of

Tribal Affairs

and

objectives

of

DAY-NRLM

deeply

complement each other.

 
Important takeaways for all competitive exams:
Union Minister for Rural Development: Narendra Singh Tomar.
Union Minister of Tribal Affairs: Arjun Munda.
International News
2. Keith Rowley becomes PM of Trinidad and Tobago for 2nd consecutive term
Keith Rowley sworn in as Prime Minister of the Republic of Trinidad and Tobago for a 2nd consecutive 5-year term.
Rowley is from the ruling People's National Movement (PNM).
As per the preliminary result, PNM won 22

of the 41 electoral seats, while the opposition

United National Congress (UNC)

led by former prime minister

Kamla Persad-Bissessar

won 19 seats.
Important takeaways for all competitive exams:
The Republic of Trinidad and Tobago Capital: Port of Spain.
The Republic of Trinidad and Tobago Currency: Trinidad and Tobago dollar.
The Republic of Trinidad and Tobago President: Paula-Mae Weekes.
3. Francisco Asue reappointed as PM of Equatorial Guinea
Francisco Pascual Eyegue Obama Asue was reappointed as the Prime Minister of the Republic of Equatorial Guinea for 3rd consecutive term.
On 14th August 2020, The Asue government tendered the resignation to President Teodoro Obiang, following the criticism of the president.
The government was dissolved to resolve the economic situation. Francisco Asue was first appointed as the Prime Minister of Equatorial Guinea on 23rd June 2016.
Important takeaways for all competitive exams:
Republic of Equatorial Guinea President: Teodoro Obiang.
Republic of Equatorial Guinea Capital: Malabo.
Republic of Equatorial Guinea Currency: Central African CFA franc.
State News
4. Tribal Affairs Minister launches "Trifood Project" of TRIFED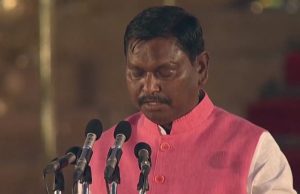 The tertiary processing centres of "Trifood Project" of TRIFED, Ministry of Tribal Affairs has been virtually launched by the Union Tribal Affairs Minister Arjun Munda.
The Trifood project has been launched in Raigad, Maharashtra and Jagdalpur, Chhattisgarh. This project is expected to help in encouraging the tribal entrepreneurship.
"Trifood Project" is being implemented

by

TRIFED,

Ministry of Tribal Affairs in association with Ministry of Food Processing

(MoFPI).

TRIFOOD seeks to improve the income of tribals with the help of better utilization of Minor Forest Produce

(MFPs)

collected by the tribal forest gatherers. 
Important takeaways for all competitive exams:
Chairman of TRIFED: Ramesh Chand Meena.
Agreements & MoUs
5. Atal Innovation Mission signs SoI with Business Sweden
Atal Innovation Mission (AIM), NITI Aayog and Business Sweden on behalf of India Sweden Healthcare Innovation Centre has signed a virtual Statement of Intent (SoI) to expand the culture of innovation in the country.
The partnership aims to encourage the disruptive potential of Indian entrepreneurs, and to give impetus to the vibrant start-up ecosystem across the country.
Through this partnership, various initiatives of Atal Innovation Mission (AIM)

like Atal Community Innovation Centers

(ACIC),

Atal Tinkering Lab

(ATL),

Atal New India Challenge

(ANIC),

Atal Incubation Centre

(AIC),

and Atal Research & Innovation for Small Enterprises

(ARISE),

will receive support with the help of programs, awareness campaigns, various activities and events which will improve the overall innovation grid of both the countries.

India-Sweden Healthcare Innovation Centre is an association between AIIMS Delhi, AIIMS Jodhpur and Business Sweden. It seeks to create an ecosystem of open innovation in both the countries.
Ranks & Reports
6. Swachh Survekshan Awards 2020 Announced
Swachh Survekshan 2020 awards have been announced and Indore became India's cleanest city for the fourth year in a row.
Union Minister Hardeep Singh Puri announced the Swachh Survekshan 2020 result at the Award Ceremony 'Swachh Mahotsav' in the national capital being organised by the Ministry of Housing and Urban Affairs (MoUHA).
This is the fifth edition of the annual cleanliness survey of the country. A total of 129 awards will be handed out to the top-performing cities and states.
Swachh Survekshan was started by Prime Minister Narendra Modi in 2016.

While

Mysuru

won the award for the cleanest city of India in 2016, Indore retained the top spot for three consecutive years in

2017, 2018 and 2019.

One city has been given only one Award.
Click Here To See the Complete List of Winners!!
Sports News
7. INOX Group becomes sponsor of Indian team for Tokyo Olympics
The governing body for the Olympic Movement in India, Indian Olympic Association (IOA) and INOX Group has signed a sponsorship agreement to support Team India for Tokyo Olympics, which was rescheduled to be held from July 23 to August 8, 2021.
The partnership agreement will further support team India's promotions through the Group's entertainment company, Inox Leisure Limited.
The Inox Group is a diversified Indian conglomerate with activities spanning manufacturing medical and industrial gases, cryogenic equipment, LNG storage and distribution equipment, besides owning multiplex chains.
Science & Technology
8. MeitY launches "Swadeshi Microprocessor Challenge"
"Swadeshi Microprocessor Challenge- Innovate Solutions for #Aatmanirbhar Bharat" has been launched by the Union Minister of Law & Justice, Communications and Electronics & Information Technology, Ravi Shankar Prasad.
It aims to invite innovators, startups and students to use two microprocessors namely "SHAKTI (32 bit) and VEGA (64 bit)" to develop various technology products.
SHAKTI & VEGA microprocessors have been developed by IIT Madras and Center for Development of Advance Computing (CDAC) respectively.
The Swadeshi Microprocessor Challenge will provide momentum to the strong ecosystem of Start-up, innovation as well as research in India. The challenge has been made open to students at all levels and startups.
Important Days
9. International Day of Remembrance and Tribute to the Victims of Terrorism
United Nations observes 21st August every year as International Day of Remembrance and Tribute to the Victims of Terrorism.
The day is observed to pay tribute to the individuals across the globe who have been attacked, injured, traumatized or lost their lives because of terrorist attacks.
An online high-level event entitled "Not Forgotten: Stories of Remembrance of Victims of Terrorism

", will be held with the participation of the United Nations Secretary-General, Mr António Guterres, for victims to speak about remembrance on their own terms, reminding the audience that it is not only about bereavement, but also about acknowledging the experience of survivors.

The day was designated by United Nations General Assembly in 2017

and the first time the day was observed in

2018.

 
10. World Senior Citizen Day: 21 August
The World Senior Citizen Day is observed globally on 21st August every year to raise awareness about issues affecting older people, such as deterioration with age and the abuse of the elderly and support, honour and show appreciation to seniors and to recognize their achievements.
The World Senior Citizen's Day also recognises and acknowledges the contributions of older people to society.
The Day was proclaimed by the United Nations General Assembly on December 14, 1990.

 
Obituaries News
11. Former Indian cricketer Gopalaswamy Kasturirangan passes away
Former Cricketer, Administrator and Pitch Curator, Gopalaswamy Iyenger Kasturirangan passed away.
He was born on 12th October 1930 in Chennai, Tamil Nadu. He began his career in the 1948-49 season representing Mysore in the Ranji Trophy and retired from first-class cricket after the 1962-63 season.
Gopalaswamy Kasturirangan was a fast bowler who played 36 first-class matches and Captained Mysore Ranji Team (now Karnataka).
Miscellaneous News
12. Harsh Vardhan launches game on COVID-19 "The Corona Fighters"
Union Minister of Health & Family Welfare, Dr. Harsh Vardhan has launched a game on COVID-19 titled as "The Corona Fighters".
The game has been launched with a target to influence the players' actions in the real world, reminding them to take the right precautions and escape infection.
This game is a new and extremely creative method to teach people the right tools as well as behaviours to fight the COVID-19 pandemic.
Along with "The Corona Fighters" game, the minister also launched IEC's two promotional videos

urging adherence to key COVID-19 Appropriate Behaviours.
13. Santosh Gangwar launches official Logo of "Labour Bureau"
Minister of State (I/C) for Labour and Employment, Santosh Gangwar has launched the official Logo of "Labour Bureau".
It displays the three goals that Labour Bureau aspires to achieve in producing quality data i.e. Accuracy, Validity and Reliability.
It also indicates that the Labour Bureau is a data based organization which deals in data pertaining to workers and work.
The logo of Labour Bureau also comprises of "Blue wheel"

, a cog wheel that represents

work.

The

blue colour

indicates that the Labour Bureau deals with the

blue collarworkers.

It also includes a

"tricolored graph"

that matches the

colors

of the

National flag.

It also has "

wheat ears

" which indicates the fruit of rural

agricultural labour.

 
14. Google launches 'Kormo' app in India to help people find jobs
Google has launched its employment application named 'Kormo Jobs' in India.
It would help millions of Indians to get entry-level jobs. Kormo Jobs will help to provide entry-level jobs to thousands of people, to help those who have lost their jobs during the coronavirus and young professionals who are looking for jobs.
Google had first launched the employment application in Bangladesh in 2018

and further expanded it to

Indonesia in 2019.

In 2019, Google had also tested this app in India but under the brand

'Spot'

on Google Pay app, which saw more than 2 million verified jobs posted on the platform, including from companies like Zomato and Dunzo.
Important takeaways for all competitive exams:
CEO of Google: Sundar Pichai; Headquarters: California, United States.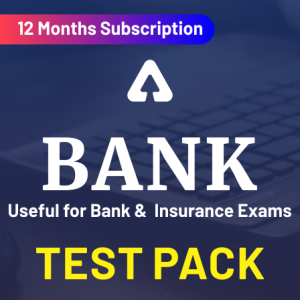 21 August Current Affairs 2020 | Current Affairs Today | Daily Current Affairs 2020
Visit Achieversadda.com and participate in discussions with other aspirants and achievers. Get answers to your queries and connect with others on Achieversadda.com

All the Best BA'ians for RBI Assistant Mains!