Here is the daily GK update of 22nd October 2020 covering the following news headlines: Ramsar site, SEBI, SCO, Uttar Pradesh, IIT Kharagpur, LG Electronics.
Daily GK updates are incorporated with the important news that made the current affairs headlines for banking or other competitive exams. Daily GK Update is the complete bag of the important news that held all day long. One should have complete knowledge about the banking terms, current affairs news, etc. So, here is the GK update of 22nd October 2020 to help you prepare the Current affairs part. After reading this section, you can successfully attempt Current Affairs Quiz.

State News
1. Asan Conservation Reserve becomes Uttarakhand's 1st Ramsar site
Asan Conservation Reserve has become Uttarakhand's first Ramsar site, making it a 'Wetland of International Importance', announced the Ministry of Environment, Forest and Climate Change.
The Reserve is located on the banks of Yamuna river near Dehradun district in Garhwal region of the Himalayan state.
Ramsar Convention on Wetlands is an intergovernmental treaty

was adopted on

February 2, 1971,

in the Iranian city of Ramsar, on the southern shore of the Caspian Sea.

The name of the Convention is usually written

"Convention on Wetlands''.

The Convention on Wetlands came into force for India on

February 1, 1982.

Those wetlands which are of international importance are declared as Ramsar sites.
Important takeaways for all competitive exams:
Uttarakhand Chief Minister: Trivendra Singh Rawat.
Governor of Uttarakhand: Baby Rani Maurya.
Rivers: Ganga River, Yamuna River, Saryu River, Bhagirathi River, Gaula River, Kali River.
Folk Dance of Uttarakhand: Jhora, Chholiya.
Business
2. SEBI constitutes committee for market data sharing
Securities and Exchange Board of India (SEBI) has constituted a Standing Committee, Market Data Advisory Committee (MDAC) to recommend appropriate policy for access to securities market data, identify segment-wise data perimeters, data needs and gaps, recommend data privacy and data access regulations applicable to market data.
The committee is headed by Madhabi Puri Buch, Whole Time Member, SEBI and has CEOs of stock exchanges and depositories, representatives of various stakeholders and senior officials of SEBI as members. "SEBI's endeavour is to foster a "Data Culture" in the Indian Securities Market i.e. 'Data for Transparency', 'Data for Efficiency' and 'Data for Innovation' along with 'Respect for Data Privacy'.
Thus, MDAC is part of SEBI's initiatives to make shareable data on the Indian securities market, available for researchers, policymakers, general public alike and to enhance the quality of such data.
Important takeaways for all competitive exams:
SEBI Founded: 12 April 1992.
SEBI Headquarters: Mumbai, Maharashtra.
SEBI Chairperson: Ajay Tyagi.
Summits and Conferences
3. India participates in 18th meeting of Prosecutors General of SCO
The 18th meeting of Prosecutors General of SCO was held on 20 October 2020, via video conference. India was represented by the Solicitor General Tushar Mehta.
During the meeting, all the prosecutors agreed to strengthen cooperation in preventing and combating corruption, mutual legal assistance and exchange of regulatory legal acts.
India will host the SCO Prosecutors General Meeting in 2021.
SCO is an important regional grouping which gives India an opportunity to engage its extended neighbourhood especially central Asian countries.
Ranks and Reports
4. Uttar Pradesh emerges as top destination in 2019
Uttar Pradesh has emerged as the top destination for attracting the highest number of domestic tourists visiting the state in 2019 as per the Indian Tourism Statistics (ITS) 2020, released by the Ministry of Tourism.
About 53.6 crore domestic tourists visited Uttar Pradesh in 2019, which is 23.1% of the total travellers. Tamil Nadu (21.3%) came second followed by Andhra Pradesh (10.2%).
In terms of Foreign tourists, Tamil Nadu has topped the list with nearly 68 lakh foreigners visiting the state in 2019.
Maharashtra (over 55 lakh) is at the second position in this list while Uttar Pradesh (over 47 lakh) has secured the third position in attracting foreign tourists visiting in 2019.
Goa came last on this list with over 9 lakh foreign tourist visits in 2019.
Science and Technology
5. IIT Kharagpur's develops 'COVIRAP' Technology for COVID-19
The researchers at IIT Kharagpur have developed 'COVIRAP,' the Covid-19 diagnostic test technology, which is fairly easy to conduct and affordable as well and can produce results within one hour.
This COVIRAP technology has been successfully validated for its efficacy in COVID-19 detection by the Indian Council of Medical Research (ICMR) and been granted certification, after rigorous testing with patient samples by an authorized ICMR laboratory.
This testing technology is comparable to the celebrated RT-PCR tests, and will just cost the common people with a testing cost of around Rs 500.
Important takeaways for all competitive exams: 
Director, IIT Kharagpur: Prof. Virendra Kumar Tewari.
IIT Kharagpur Headquarters: Kharagpur, West Bengal.
Important Days
6. International Stuttering Awareness Day: 22 October
International Stuttering Awareness Day is observed globally on 22nd October every year.
The day is intended to raise public awareness of the millions of people who have a speech disorder of stuttering or stammering.
This year's theme is "Journey of Words – Resilience and Bouncing Back".
The International Stuttering Awareness Day, ISAD, (October 22) began in 1998, spear-headed by Michael Sugarman, Oakland, California.
7. National Police Commemoration Day: 21 October
In India, the National Police Commemoration Day is observed on 21st October every year. The day is marked to remember and honour the brave policemen who have laid down their lives in the line of duty.
On 21 October 1959, twenty Indian soldiers were attacked by Chinese troops in Ladakh's Hot Spring area, in which, ten Indian policemen lost their lives and seven were imprisoned.
Since that day, 21 October has been observed as Police Commemoration Day in honour of the martyrs.
Obituaries
8. IAF's first woman officer Vijayalakshmi Ramanan passes away
Indian Air Force 1st woman officer, Wing Commander (retd) Dr Vijaylakshmi Ramanan passed away. She was born in February 1924, she did her MBBS and later was commissioned in the Army Medical Corps on August 22, 1955.
Besides having served as a gynaecologist at various Air Force Hospitals, including here, she had also attended to the troops wounded during wars and performed administrative duties.
Ramanan was promoted to the rank of Wing Commander in August 1972 and honoured with the Vishist Seva Medal five years later. She had retired in February 1979.
Ramanan was also trained in Carnatic music and had been an artist with the All India Radio at a very young age.
9. Renowned economist Dr Jayanta Madhab passes away
The renowned economist from Assam, Dr Jayanta Madhab passed away. He worked as financial adviser to Calcutta Metropolitan Development Corp and has served as a director at the ADB.
He was the founder chairman of North Eastern Development Finance Corporation Ltd. He was also the financial advisor of the Chief Minister from 2003-2009.
Miscellaneous News
10. LG signs Lewis Hamilton as ambassador of LG Signature
LG Electronics has named Lewis Hamilton a global ambassador for its home solutions brand, LG Signature.
Hamilton, the epitome of skill, style and precision will be seen communicating the brand's philosophy.
In the new campaign, he will share with audiences his thoughts on how to lead a stylish, sophisticated life, and what motivates him to be the best in his field.
Important takeaways for all competitive exams:
LG Electronics Chairman: Kwang-Mo Koo.
Vice-Chairman and CEO of LG Electronics: Jo Seong-Jin.
Headquarters of LG Electronics: South Korea.
11. Parle agro ropes in Priyanka Chopra Jonas as brand ambassador
Parle Agro has roped in Priyanka Chopra Jonas as the national brand ambassador to maximise reach and awareness of its fruits plus fizz portfolio 'B-Fizz'.
The campaign will be aggressively promoted across IPL on Hotstar and YouTube. B-Fizz is a unique and refreshing apple juice-based malt flavoured carbonated drink that is set to revolutionize the taste experience of consumers across age groups.
Important takeaways for all competitive exams:
Parle Agro CEO: Schauna Chauhan.
Parle Agro HQs: Mumbai, Maharashtra.
12. ITBP launches cycling expedition from its Pegong base in Sikkim
The Eleventh Battalion Indo-Tibetan Border Police (ITBP) has launched a cycling expedition from its Pegong base in Sikkim to border villages of the state.
The Minister of Culture, Road and Bridges Department of Sikkim, Samdup Lepcha flagged off the expedition.
Total 218 Kilometers will be covered by the ITBP team in the course of 20 days in difficult terrains.
Raised in 1962, the ITBP is primarily a mountain force known for being deployed in harsh Himalayan borders of China since its inception. With more than 215 successful mountaineering expeditions undertaken till now, the force will complete 58 years of its raising on 24 October.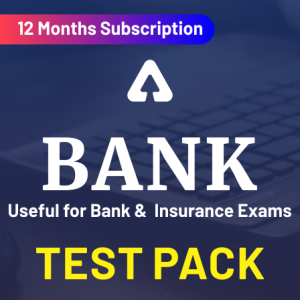 22nd October Current Affairs 2020 | Current Affairs Today | Daily Current Affairs 2020
Visit Achieversadda.com and participate in discussions with other aspirants and achievers. Get answers to your queries and connect with others on Achieversadda.com

All the Best BA'ians for RBI Assistant Mains!