Daily GK updates are incorporated with the important news that made the current affairs headlines for banking or other competitive exams. Daily GK Update is the complete bag of important news that is held all day long. One should have complete knowledge about banking terms, current affairs news, etc. So, here is the GK update for 25th and 26th September 2022 to help you prepare the Current affairs part. After reading this section, you can successfully attempt Current Affairs Quiz. 
Here is the Daily GK Update of the 25th and 26th of September 2022 covering the following news headlines: World Pharmacists Day, International Daughter's Day, Amazon, Arogya Manthan 2022, Make in India, Breakthrough Prize 2023, Hockey India.

Top 18 Daily GK Updates: National & International News 
Here is providing below the top 18 important Daily General Knowledge 2022 updates with national & international news.
National News
1. India to Invest $30 billion for 4G, 5G Connectivity to Every Village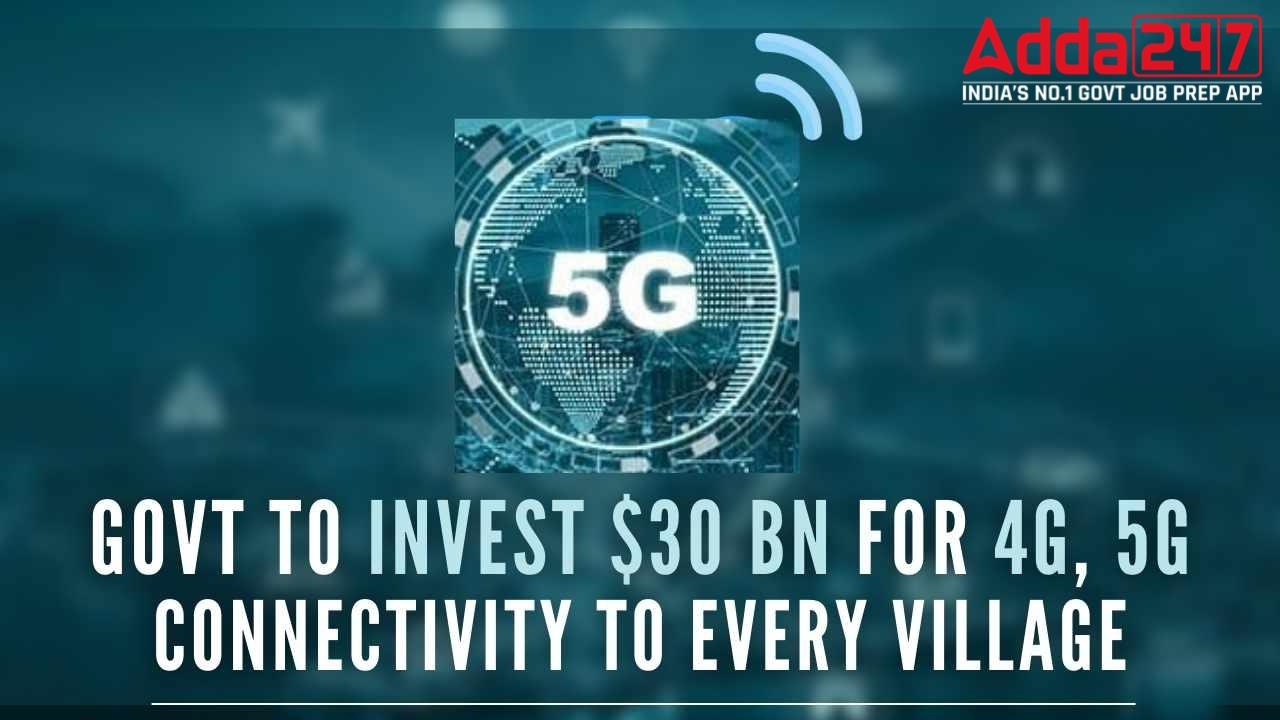 IT Minister Ashwini Vaishnaw said the government is investing nearly $30 billion to ensure last-mile network accessibility for 4G and 5G in every village across the country and build a robust digital infrastructure in the rural areas.
Speaking at the 'Global Fintech Fest 2022', Vaishnaw said the government has reached out to over 1.5 lakh gram panchayats to date.
Prime Minister Narendra Modi has given us a clear mandate to overhaul our digital regulatory framework such that it is globally benchmarked and endorses global competitiveness.
State News
2. Chhattisgarh CM Bhupesh Baghel launched 'Hamar Beti Hamar Maan' campaign
Chhattisgarh government has decided to launch a campaign on women's safety titled 'Hamar Beti Hamar Maan' (our daughter, our honour).
The focus of the campaign is creating awareness on safety measures among school- and college-going girls and prioritising registration and investigation of women-related crimes. The launch of the campaign was announced by Chief Minister Bhupesh Baghel. 
Under the campaign, lady police officers and personnel will visit schools and colleges in the state to hold discussions and give guidance on legal rights, good touch-bad touch and preventive measures against sexual harassment and exploitation, cybercrime and social media-related crime, to girl students.
Important takeaways for all competitive exams:
Chhattisgarh Capital: Raipur;
Chhattisgarh Chief Minister: Bhupesh Baghel;
Chhattisgarh Governor: Anusuiya Uikey.
Appointments News
3. Dr. Rajiv Bahl named as Director General of ICMR 
Dr Rajiv Bahl has been appointed as the new director general of the Indian Council of Medical Research (ICMR)-cum-secretary of the department of health Research for a period of three years.
Bahl currently heads the research on maternal, newborn child and adolescent health cum-newborn unit on maternal, Department of Maternal Newborn Child and Adolescent Health and Ageing, at the World Health Organisation (WHO) in Geneva.
Important takeaways for all competitive exams:
ICMR Headquarters

:

 

New Delhi;

ICMR Founder

:

 

Government of India;

ICMR Founded

:

 

1911.
4. Appointment of Sanjai Kumar as new Chairman & MD of Railtel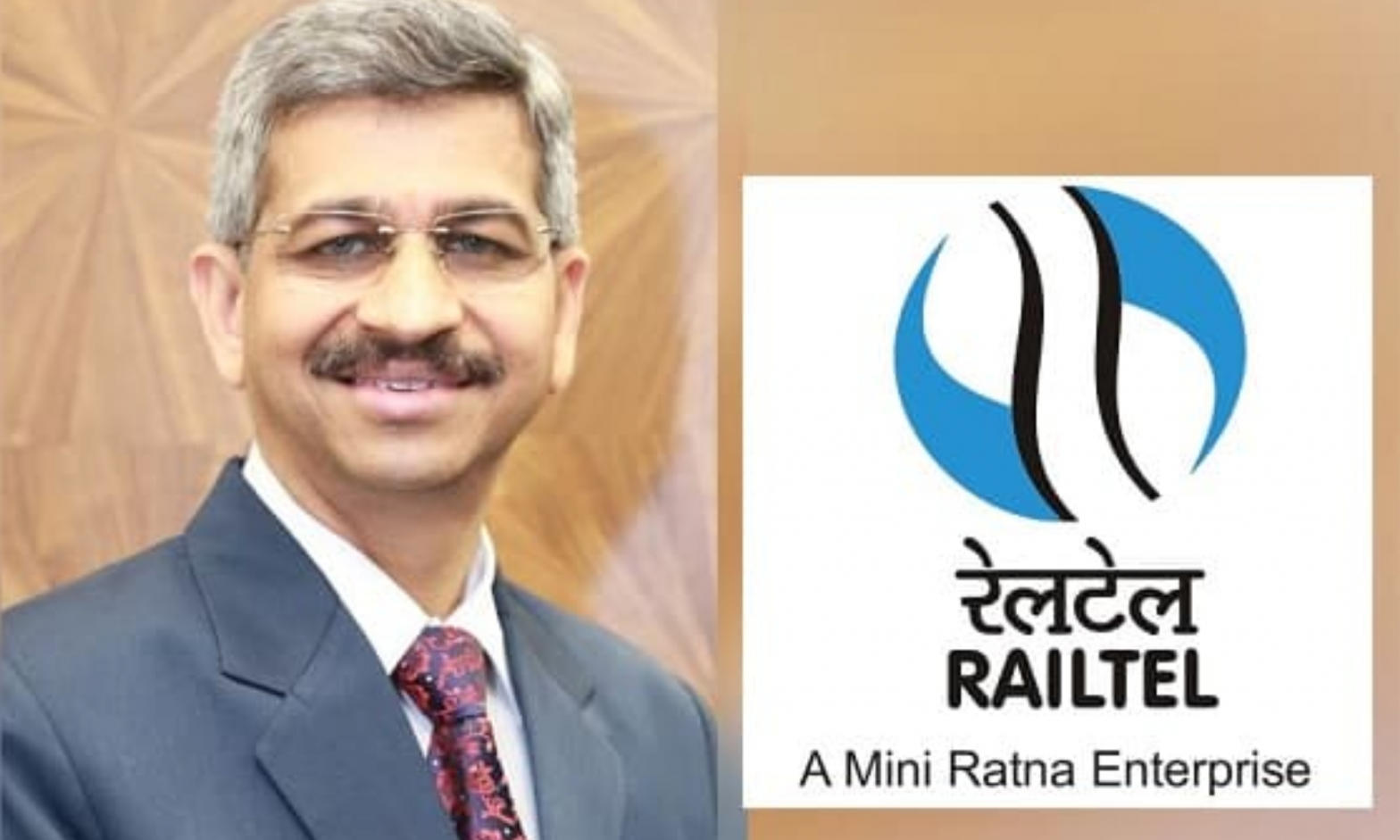 As the new Chairman and Managing Director of RailTel, Sanjai Kumar is in charge. Sanjai Kumar previously held the position of Director (Network Planning & Marketing/NPM) at RailTel, along with the added responsibility of Director (Project, Operations & Maintenance/POM).
The University of Allahabad awarded Kumar a Bachelor of Technology in Electronic and Telecommunication Engineering, while the Management Development Institute in Gurugram awarded him a Post Graduate Diploma in Management.
He has around 30 years of varying experience in railroad operations, project management, and marketing. He is an officer of the Indian Railway Service of Signal Engineers (IRSSE).
He stated that he wanted to concentrate on doing business internationally, including exporting services and participating in international bids and contracts.
5. Former Indian captain Dilip Tirkey elected as President of Hockey India
Former India captain Dilip Tirkey, who was the front-runner for the post of Hockey India president, was elected unopposed for the top job.
He was elected after Uttar Pradesh Hockey chief Rakesh Katyal and Hockey Jharkhand's Bhola Nath Singh, who were in the fray for the president's post, withdrew their nominations.
The International Hockey Federation (FIH) has approved Tirkey and his team's appointments. Bhola Nath has been elected unopposed as secretary general.
Important takeaways for all competitive exams:
International Hockey Federation President

:

 

Dr Narinder Dhruv Batra;

International Hockey Federation Headquarters

:

 

Lausanne, Switzerland;

International Hockey Federation CEO

:

 

Thierry Weil;

International Hockey Federation Founded

:

 

7 January 1924, Paris, France.
6. Dr. M Srinivas named as new Director of AIIMS Delhi
The dean of Employees' State Insurance Company (ESIC) Hospital and Medical College, Hyderabad, Dr M Srinivas has been appointed the director of New Delhi's All India Institute of Medical Sciences (AIIMS), nearly six months after the tenure of the previous director, Dr Randeep Guleria, formally ended.
The appointment is for a period of five years with effect from the date of assumption of charge of the post, or till attaining the age of 65 years, or until further orders, whichever is the earliest, according to the order.
Important takeaways for all competitive exams:
AIIMS Delhi Established: 1956;
AIIMS Delhi First Director:  B.B Dikshit;
AIIMS Delhi Under: Ministry of Health and Family Welfare.
Banking News
7. Leh achieved 100 percent digitization of banking operations
The highest-located district in India, Leh has achieved 100 per cent digitization of banking operations. Union Territory Level Bankers Committee Ladakh, the Reserve Bank of India has felicitated the bankers of the district.
Leh district has completed the digitization of all the operating banks in a short span of a year. Digital Banking refers to the electronic banking service provided by a bank for its financial, banking and other transactions through electronic devices online.
In 2019 RBI put forward a proposal to make at least one district of every state in the country have 100 per cent digitization of banking operations.
Ranks and Reports News
8. Centre to Rank 131 Cities Based on Actions to Improve Air Quality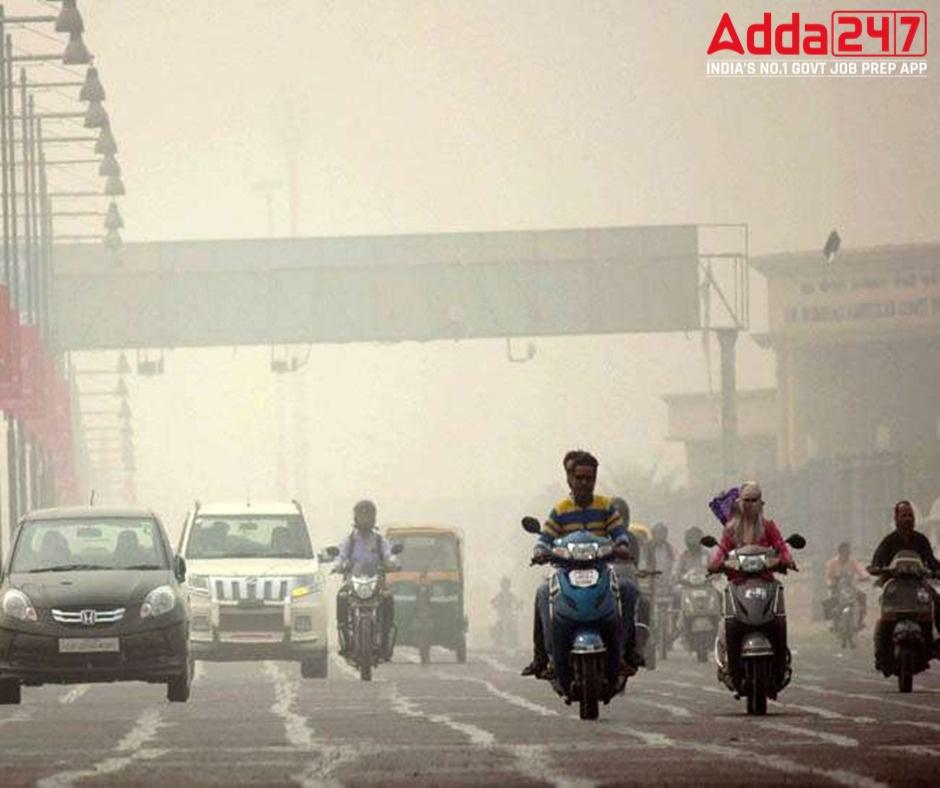 The Ministry of Environment, Forest and Climate Change (MoEFCC) will launch the 'Swachh Vayu Sarvekshan' programme under National Clean Air Programme 2019 (NCAP) to rank cities based on their actions to improve air quality.
The ranking will be based only on the actions taken by the cities to improve the air quality in different domains and not on the measurement of the air quality parameters to rank the cities.
Swachh Vayu Sarvekshan will rank 131 cities in the country for implementing City Action Plans prepared as part of NCAP for reducing air pollution up to 40 per cent by 2025-26.
Awards News
9. Breakthrough Prize 2023 in Mathematics awarded to Daniel Spielman 
The 2023 winners of the Breakthrough Prizes, dubbed the "Oscars of Science," were announced and will split a total of more than $15 million.
2023 Breakthrough Prize laureates, recognized for their game-changing discoveries in Fundamental Physics, Life Sciences and Mathematics, along with early-career scientists who have made significant contributions to their fields.
Daniel A. Spielman has been honoured with the 2023 Breakthrough Prize in Mathematics for multiple discoveries in theoretical computer science and mathematics.
To read the complete list of winners: Click here
Schemes News
10. Government's Flagship Programme 'Make in India' Completes 8 years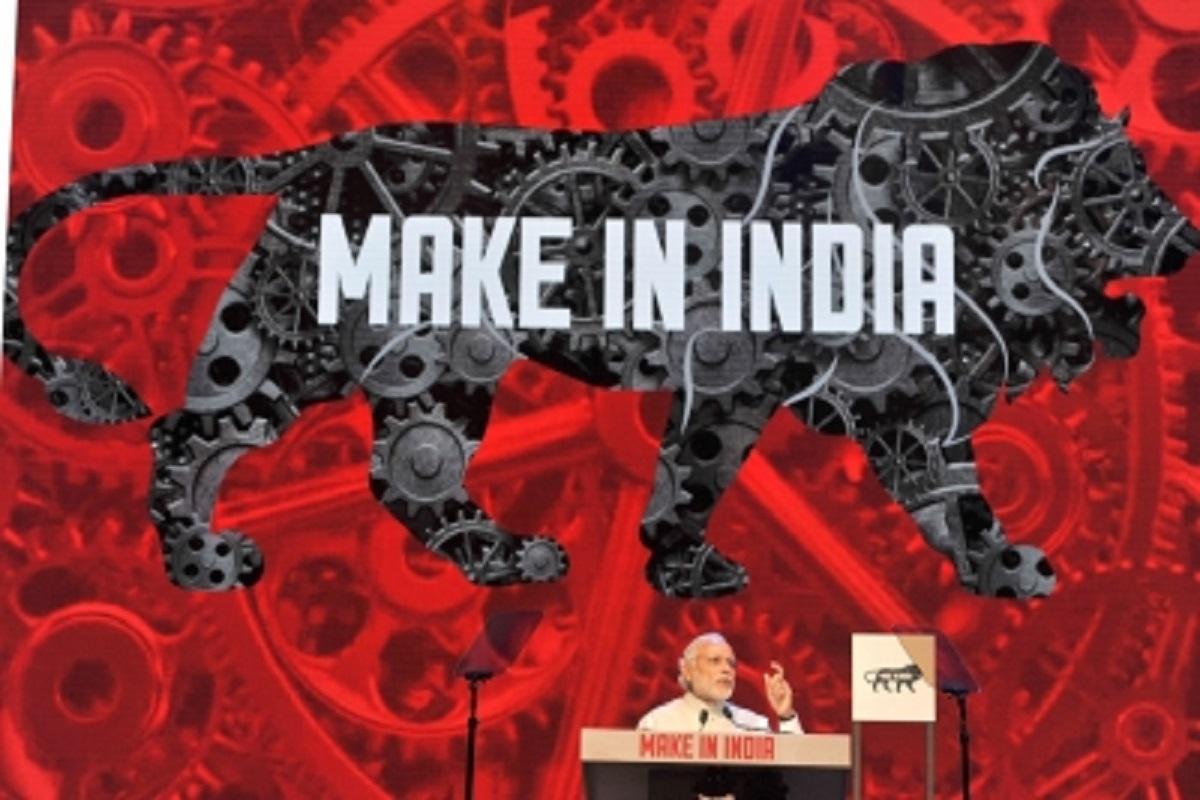 Make in India, the flagship program of the Government of India that aspires to facilitate investment, foster innovation, enhance skill development, and build best-in-class manufacturing infrastructure, completes 8 years of path-breaking reforms on 25th September 2022.
Launched in 2014 under the Prime Minister Shri Narendra Modi, 'Make in India' is transforming the country into a leading global manufacturing and investment destination.
The initiative is an open invitation to potential investors and partners across the globe to participate in the growth story of 'New India'. Make In India has substantial accomplishments across 27 sectors. These include strategic sectors of manufacturing and services as well.
Defence News
11. India's first avalanche-monitoring radar installed in Sikkim
The Indian Army and the Defence Geoinformatics and Research Establishment (DGRE) have jointly installed the Avalanche Monitoring Radar, the first of its kind in India, in north Sikkim.
Besides being used for the detection of avalanches, this radar can also be employed to detect landslides.
The avalanche radar was made operational by the Defence Research and Development Organisation's wing DGRE, which is involved in forecasting and mitigating of avalanche hazards faced by the Indian Army in the Himalayan region.
Important takeaways for all competitive exams:
Sikkim Capital: Gangtok;
Sikkim Chief Minister: Prem Singh Tamang;
Sikkim Governor: Ganga Prasad.
Summits and Conferences News
12. Arogya Manthan 2022 launched by Mansukh Mandaviya
Arogya Manthan 2022 event was officially launched by the Union Health Minister in Government of India, Dr. Mansukh Mandaviya to commemorate four years since the launch of the Ayushman Bharat-Pradhan Mantri Jan Arogya Yojana (AB PM-JAY) and one year since the launch of the Ayushman Bharat Digital Mission (ABDM).
This two-day Arogya Manthan 2022 event covered a total of 12 sessions.
More than 10 crore impoverished people are intended to benefit from the programme, which offers vulnerable families a five lakh rupee health subsidy each year.
Prime Minister Narendra Modi in September 2018 announced its debut.
Science and Technology News
13. Amazon tie-up with Amp Energy to establish its first solar project in India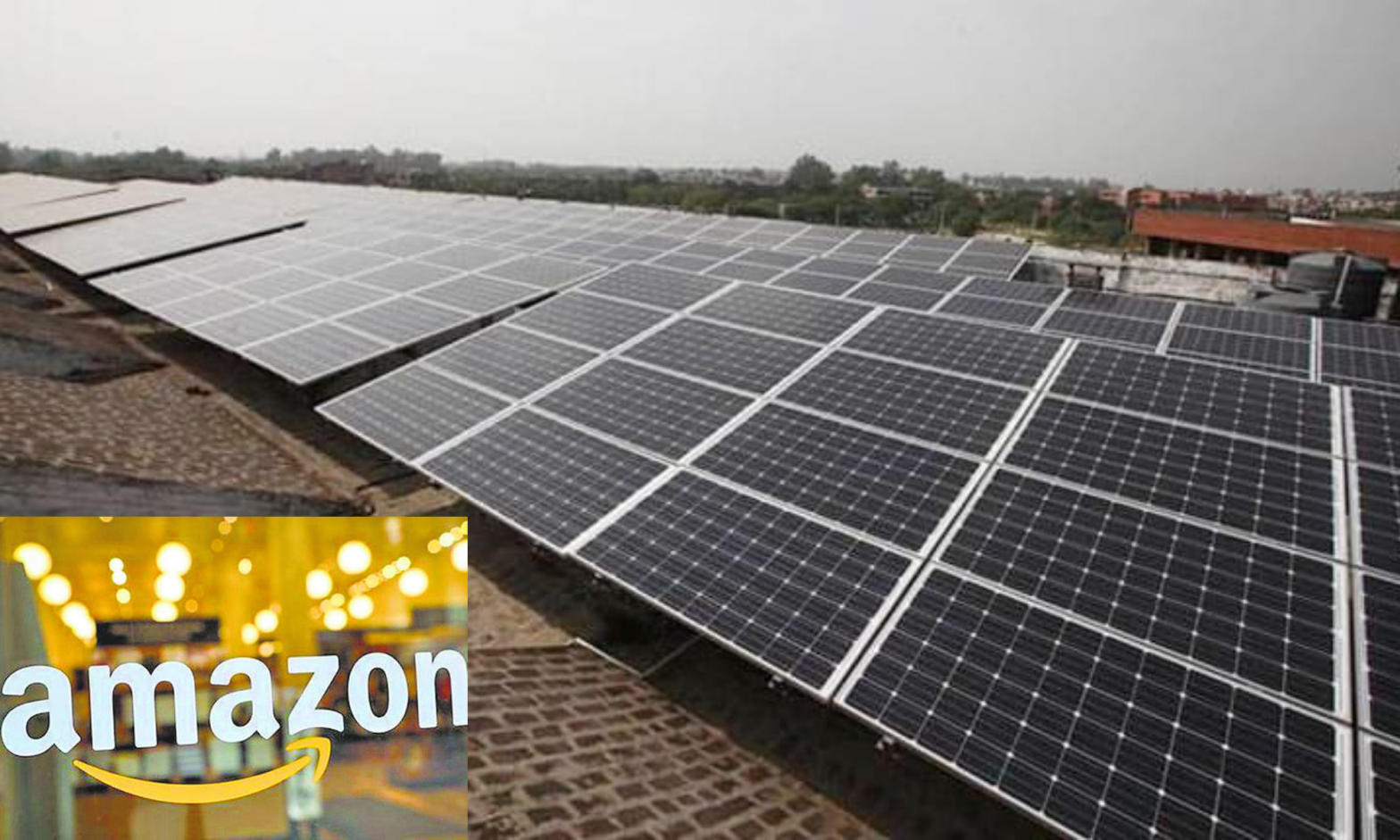 Amazon establishing its first solar project in India: Amazon said that its first solar farm would be located in India. Three solar power plants with a combined capacity of 420 megawatts (MW) will be built in Rajasthan by the largest e-commerce company, Amazon.
Along with Amp Energy, Amazon has also contracted to 210 MW and 110 MW projects with ReNew Power and Brookfield Renewables, respectively.
Amp Energy India, a producer of renewable energy (RE), has signed a power purchase agreement (PPA) to sell RE to Amazon from a 100 MW solar power facility in Rajasthan as part of Amazon's plans for India.
Books and Authors News
14. Jagdeep Dhankhar released a book titled "Pandit Deendayal Upadhyay – Jeevan Darshan Aur Samsamyikta"
The Vice President, Shri Jagdeep Dhankhar has released the book titled "Pt. Deendayal Upadhyay – Jeevan Darshan Aur Samsamyikta" (five volumes) in New Delhi and on this occasion highlighted the importance of Pt Deendayal's thoughts in contemporary times.
Defence Minister Rajnath Singh, former Union Minister Dr Murli Manohar Joshi and other dignitaries were among those attending the event.
The Vice President appreciated the efforts of the Chief Editor of the book, Dr Bajrang Lal Gupta and his team for coming out with these well-researched five volumes on one of the foremost leaders of modern India.
He also thanked Shri Rajnath Singh and Dr Murli Manohar Joshi for their insightful speeches on the life and work of Pt Deendayal Upadhyay on the occasion.
Important Days
15. International Daughter's Day 2022: 25 September
International Daughter's Day is observed every year on the fourth Sunday of September. This year, the day is being celebrated on September 25.
This day is celebrated to cherish our daughters who bring love and happiness to our lives. To mark this day, people across the globe celebrate by spending some quality time with their daughters and doing something special for them.
Organizations and governments also strive to close the gender gap and provide society with equal opportunity. As the special day is here, let's take a look at these wishes, quotes, and greetings to share.
16. World Pharmacists Day 2022 celebrates on 25th September
Every year on September 25, World Pharmacist Day is commemorated with the goal of highlighting and advocating the pharmacist's contribution to health improvement.
The occasion of World Pharmacy Day serves as a reminder to honour all medical specialists who provide their services with empathy and understanding. Pharmacists provide the availability of pharmaceuticals and guidance on safe medication usage.
A pharmacist is a healthcare professional who is responsible for storing, handling, and dispensing medicines. Like doctors, pharmacists also have a major role to play in the healthcare sector.
Important takeaways for all competitive exams:
International Pharmaceutical Federation CEO: Dr Catherine Duggan;

International Pharmaceutical Federation Founded

:

 

25 September 1912;

International Pharmaceutical Federation Headquarters

:

 

The Hague, Netherlands;

International Pharmaceutical Federation Motto

:

 

Advancing pharmacy worldwide.
17. World Contraception Day 2022 observed on 26th September
World Contraception Day is marked on September 26 with a focus on creating awareness about contraceptive knowledge and family planning. To educate the younger generation about contraceptive measures.
In this program, people are told about the prevention of conception. It is a global campaign held annually to shed light on birth control methods by asserting the importance of reproductive health.
World Contraception Day has become an important event to highlight the need for population control. The day underlines the need for better family planning which can indirectly also help families to lift themselves out of poverty.
Important takeaways for all competitive exams:
World Health Organization Headquarters: 

Geneva, Switzerland;

World Health Organization Founded: 

7 April 1948;

World Health Organization Director-General: Tedros Adhanom.
18. International Day for the Total Elimination of Nuclear Weapons 2022
The United Nations observes 26 September every year as the International Day for the Total Elimination of Nuclear Weapons.
The aim of the day is to enhance public awareness about the threat posed to humanity by nuclear weapons and the necessity for their total elimination.
It provides an opportunity to educate the public and their leaders about the real benefits of eliminating such weapons, and the social and economic costs of perpetuating them.
25th September | Current Affairs 2022 | Current Affairs Today | Current Affairs by Ashish Gautam 

All the Best BA'ians for the Bank exam!