Daily GK updates are incorporated with the important news that made the current affairs headlines for banking or other competitive exams. Daily GK Update is the complete bag of the important news that is held all day long. One should have complete knowledge about banking terms, current affairs news, etc. So, here is the GK update for 31st August 2022 to help you prepare the Current affairs part. After reading this section, you can successfully attempt Current Affairs Quiz. 
Here is the Daily GK Update of the 31st of August 2022 covering the following news headlines: 67th Filmfare Awards, INS Vikrant, Gautam Adani, Bloomberg Billionaires Index, Parliamentary Association Conference, Shumang Leela Festival. 


Top 16 Daily GK Updates: National & International News 
Here is providing below the top 16 important Daily General Knowledge 2022 updates with national & international news.
States News
1. CM Ashok Gehlot Kicks Off Rural Olympic Games in Rajasthan
Rajasthan chief minister Ashok Gehlot has inaugurated a month-long Rajiv Gandhi Rural Olympic Games in Jodhpur.
The village Olympics is expected to see the participation of 44,000 villages across Rajasthan, with nearly 30 lakh people across various age groups already registering themselves for the games. Out of the 30 lakh participants, 9 lakh are women.
Games like volleyball, hockey, tennis ball cricket and kho kho will be part of the events.
The rural olympics organised in eleven thousand gram panchayats across the state is an outreach to the rural population, especially the rural youth.
Talented sportspersons in these events and promote them further for participation in national and international sports events.
2. Telangana Tops Inflation Chart At 8.32%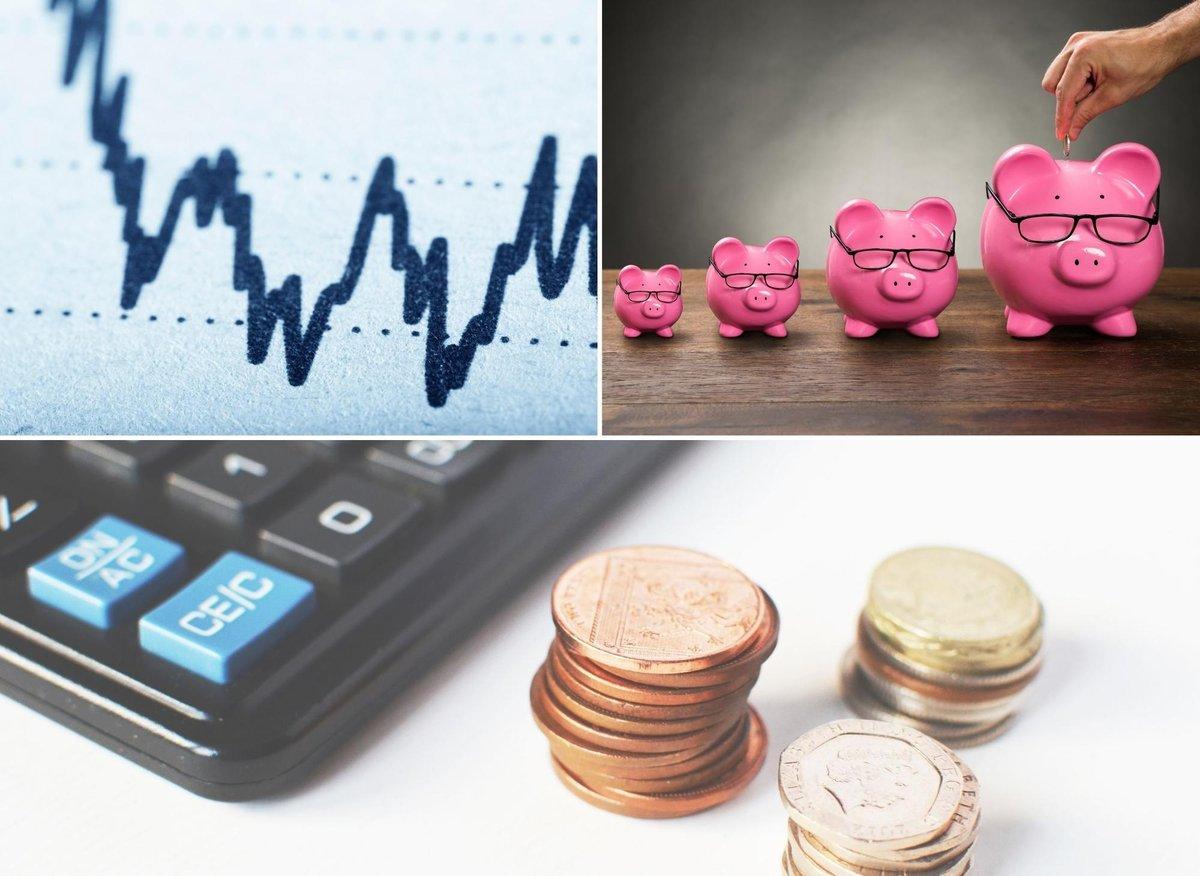 Telangana, together with West Bengal (8.06%) and Sikkim (8.01%), report charges nicely above the nation's 6.8%.
India's retail inflation has been a bugbear for the economic system because it surged previous 6% in January, however, there are huge disparities within the tempo of worth rise skilled by customers throughout the nation, with a dozen States clocking median inflation of lower than 6% and one other 12 States averaging over 7% by way of 2022 thus far.
Retail costs in States like Kerala (4.8%), Tamil Nadu (5.01%), Punjab (5.35%), Delhi (5.56%), and Karnataka (5.84%) have been rising at lower than 6%.
A number of the different main States the place inflation has stayed sharply elevated embody Maharashtra and Haryana (7.7%), Madhya Pradesh (7.52%), Assam (7.37%), Uttar Pradesh (7.27%), Gujarat and J&Ok (7.2%), in addition to Rajasthan (7.1%).
3. 50th All Manipur Shumang Leela Festival 2021-2022 begins
The 50th All Manipur Shumang Leela Festival 2021-2022 kicked off at Iboyaima Shumang Leela Shanglen at Palace Compound in Imphal. Manipur Governor La Ganesan and Chief Minister N. Biren Singh attended the inaugural function.
Shumang Leela is a traditional form of theatre in Manipur and the roles of female artists are all played by male actors and male characters are played by female artists in case of female theatre groups.
Shumang Leela Groups of the early stage attempted to preserve and promote humanism, tolerance, confidence, devotion, truth and justice through their performances.
Appointments News
4. Jhansi BJP MP Anurag Sharma Elected As World Body CPA Treasurer 
Member of Parliament from the Jhansi-Lalitpur parliamentary constituency, Anurag Sharma has been elected as the International Treasurer of the Parliamentary Association Conference (CPA) at the 65th Commonwealth Parliamentary Association Conference in Halifax, Canada.
He will now be on the main Executive Council. The election of Sharma made him the second Indian office-bearer in the world's largest and oldest International Parliamentary Association. His election also meant one more seat was added to India in the CPA, taking the total Indian tally to four executive representatives now.
Business News
5. IndiGo joins WEF's "Clear Skies for Tomorrow" sustainability campaign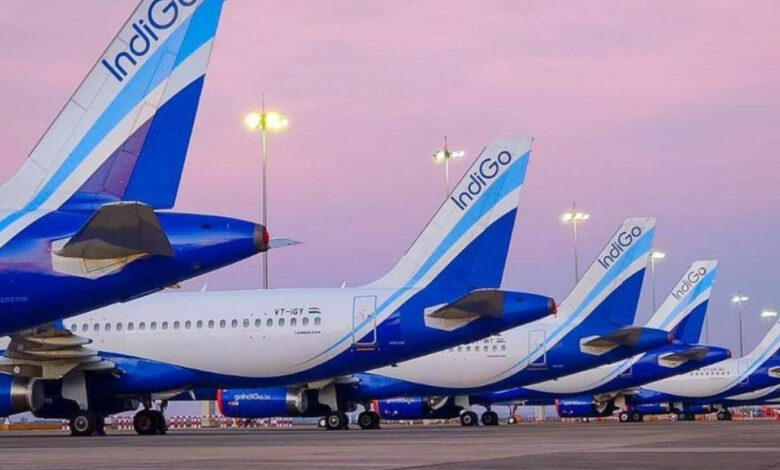 Clear Skies for Tomorrow: IndiGo, the largest airline in the nation, announced that it has joined a sustainable effort led by the World Economic Forum (WEF).
IndiGo airline has joined the Clear Skies for Tomorrow, India Coalition initiative as a signatory. IndiGo's dedication to deploying sustainable initiatives would help to achieve a substantial scale for SAF (Sustainable Aviation Fuel) to attain a critical mass and bring in cost-efficiency for wide adoption in India.
Ranks and Reports News
6. Bloomberg Billionaires Index: Gautam Adani becomes world third richest person 
India's Gautam Adani is now the third richest person in the world. The rankings by Bloomberg Billionaires Index come as business conglomerate Adani Group's chairman overtakes Louis Vuitton chairman Bernard Arnault.
With a total net worth of USD 137.4 billion, 60-year-old Adani is now just behind business magnate Elon Musk and Jeff Bezos in the ranking. This is the first time an Asian person has broken into the top three of the Bloomberg Billionaires Index.
In the latest Bloomberg Billionaires Index, Reliance chief Mukesh Ambani is at number 11 with a total of USD 91.9 billion worth.
The net worth of Elon Musk and Jeff Bezos is currently at USD 251 billion and USD 153 billion, respectively.
Defence News
7. New Naval ensign to be unveiled by PM Modi, INS Vikrant to be launched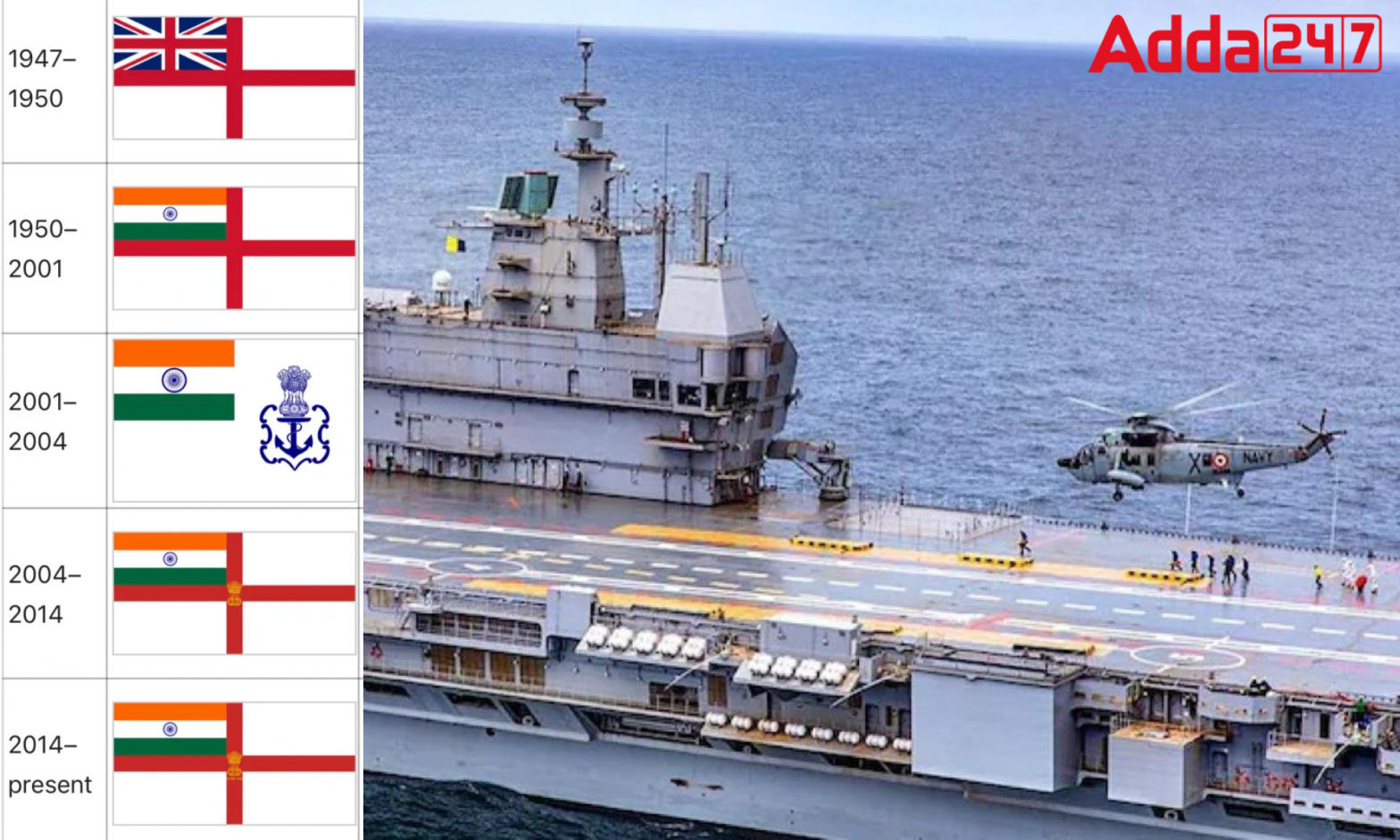 Prime Minister Narendra Modi will reveal a new ensign of the Indian Navy (New Naval ensign), at the aircraft carrier INS Vikrant Commissioning celebration on September 2. He will formally inaugurate the nation's first aircraft carrier, INS Vikrant.
The Indian Navy will receive a New Naval ensign on September 2 without the Saint George's cross that has been on its flag since the British placed it during the pre-independence era. The cross sign was removed from the flag between 2001 and 2004 while Atal Bihari Vajpayee was in office, but it was reinstated once the UPA led by Manmohan Singh took back power.
8. SAREX-2022: 10th National Maritime Search and Rescue Exercise-22 conducted in Chennai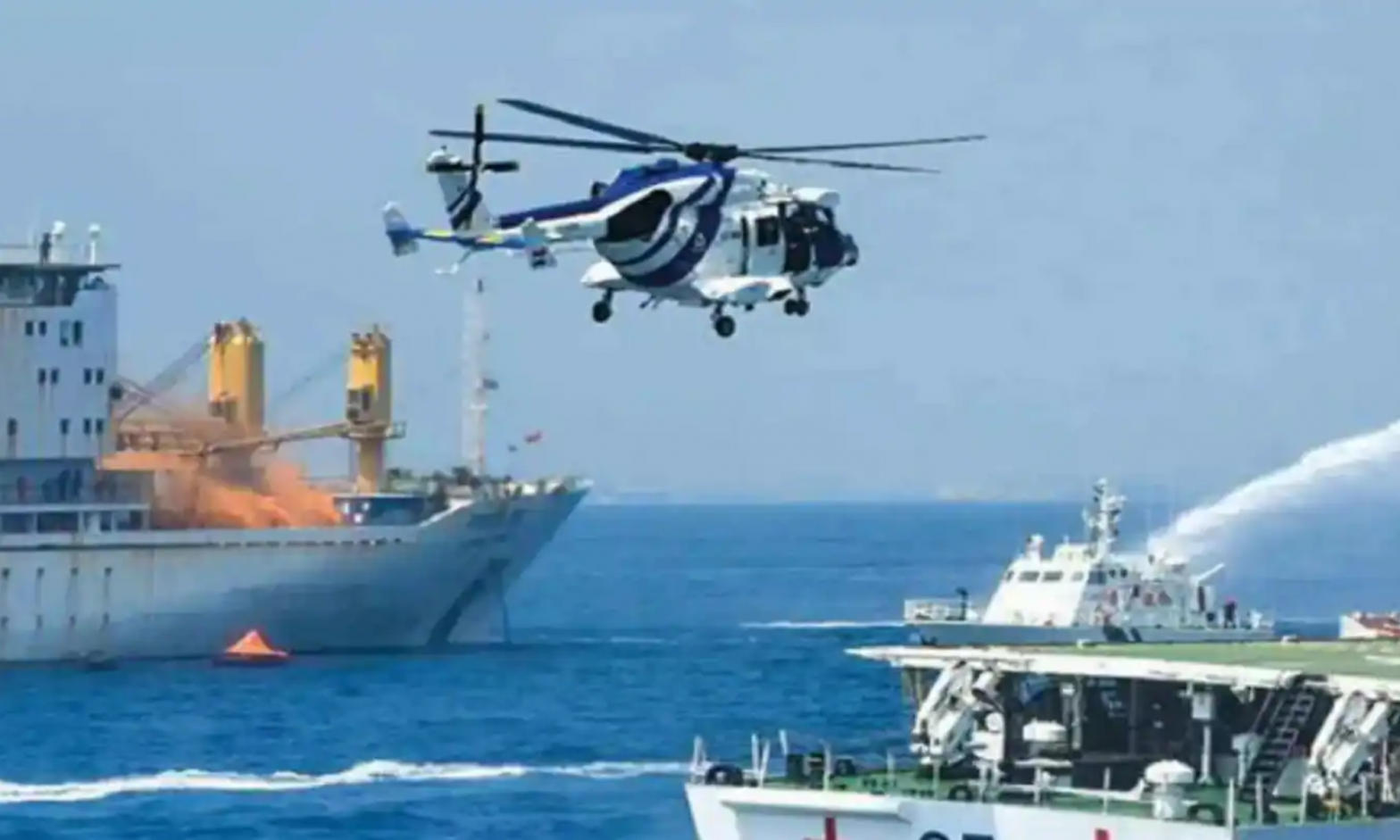 The 10th National Maritime Search and Rescue Exercise SAREX-22 was carried out by the Indian Coast Guard (ICG) in Chennai. Along with other organisations and foreign participants, the chief of the Indian Coast Guard, VS Pathania, assessed the exercise "SAREX-2022."
In an emergency, ICG Dornier aircraft demonstrated to viewers how to rescue passengers from ships and aeroplanes.
ICG Dornier aircraft showed viewers how to rescue people from ships and aeroplanes in an emergency.
Ajay Kumar, the Defence Secretary of the Government of India, officially launched the 10th iteration of the National Maritime Search and Rescue Exercise (SAREX-22).
The Indian Coast Guard, the key maritime SAR coordinating agency for the Indian Search & Rescue Region (ISRR), is hosting the two-day SAREX-2022 exercise that is carried out under the auspices of the National Maritime Search and Rescue Board (NMSARB).
Awards News
9. 67th Filmfare Awards 2022: Check the complete list of winners
The 67th Filmfare Awards ceremony, presented by The Times Group, honoured the best Indian Hindi-language films of 2021. Held at Jio World Centre, the 67th Filmfare Awards honour the films released in 2021.
At a press conference helmed by the editor of Filmfare magazine, Jitesh Pillai revealed Wolf777news as the title sponsor. Bollywood actors Ranveer Singh and Arjun Kapoor were announced as co-hosts.
To read the complete list of winners: Click Here
Books and Authors News
10. Autobiography titled "The Hero of Tiger Hill" authored by Subedar Major Yadav 
The autobiography "The Hero of Tiger Hill: Autobiography of a Param Vir", is about the inspiring story of Subedar Major (Honorary Captain) Yogendra Singh Yadav (Retd), the Youngest Param Vir Chakra (PVC) awardee, at the age of 19 for his actions in the 1999 Kargil conflict. This autobiography is published by Srishti Publishers & Distributors.
Subedar Major Yadav's idea in writing about him began when he was invited to the top colleges in India, he noticed that his simple but honest answers made a lot of impact on young students. His motive in writing the autobiography is to motivate youngsters of India and infuse a sense of patriotism.
11. A book titled "Indian Banking in Retrospect – 75 years of Independence" by Dr Ashutosh Raravikar 
Director of the Department of Economic & Policy Research(DEPR), Reserve Bank of India (RBI), Dr Ashutosh Raravikar has authored a new book titled "Indian Banking in Retrospect – 75 years of Independence".
The book is published by Aswad Prakashan Private Limited. Bibek Debroy, Chairman of the Economic Advisory Council to the Prime Minister of India has written the foreword of the book.
The books highlights various economic development such as LPG (Liberalisation Privatisation and Globalisation) reforms during 1991, the Nationalisation of Banks in 1969 for the first time, the licencing of new private sector banks post 1991, setting up of Payment banks, Small Finance Bank (SFB) and consolidation of Public Sector Banks (PSBs) etc.
Sports News
12. AFI and HSBC India collaborate to support future female athletes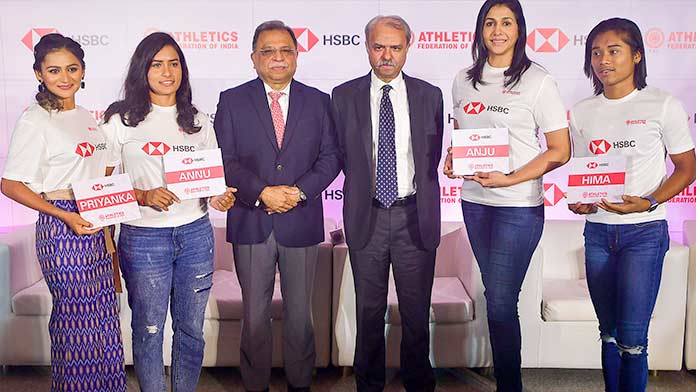 The Athletics Federation of India (AFI) announced its collaboration with HSBC India in order to support Indian women athletes, particularly the young ones. Under the terms of the cooperation, talented girls will be chosen from the Under-14 and Under-16 National Inter District Championships and trained to compete on a worldwide scale.
Athletics Federation of India (AFI) President Adille Sumariwalla promised that "special coaching camps would be set up for the selected athletes and all their needs would be taken care of."
Hitendra Dave, general manager and CEO of HSBC India, said: "We are eager to encourage our female athletes. By providing them with access to training and tools of a high international standard, we hope to support their efforts."
Obituaries News
13. Oscar-winning Pixar animator Ralph Eggleston passes away 
Oscar Award-winning animator, Ralph Eggleston passed away at the age of 56 years due to pancreatic cancer in California, United States of America (USA). He was born on 18 October 1965 in Lake Charles, Louisiana (United States).
He was an American animator, art director, storyboard artist, writer, film director, and production designer at Pixar Animation Studios.
Pixar's animated short film "For the Birds", written and directed by Ralph Eggleston won the award for Best Animated Short at the 74th Academy Awards (2002). He also won his first Annie Award for Best Art Direction for the movie ''Toy Story''.
14. Eminent economist Abhijit Sen passes away
Renowned economist and former Planning Commission member, Abhijit Sen has passed away at 72.  He was a member of the Planning Commission from 2004 to 2014, during the tenure of PM Manmohan Singh. He was awarded the Padma Bhushan for public service in 2010.
In his career, he taught economics at Jawaharlal Nehru University, New Delhi, and hold several important government positions including the chair of the Commission of Agricultural Cost and Prices. Politicians, academics, his students, farmers' leaders and activists remember him for his contributions in areas such as minimum support price, rural economy and rural employment.
Important Days
15. International Day for People of African Descent observed on 31st August
The International Day for People of African Descent is celebrated on 31 August globally. The day was first celebrated in 2021, halfway through the International Decade for People of African Descent (2015-2024), which calls for concrete actions on the part of states and other members of the international community to promote recognition, justice and development.
The United Nations aims to promote the extraordinary contributions of the African diaspora around the world and to eliminate all forms of discrimination against people of African descent.
16. International Whale Shark Day 2022: 30th August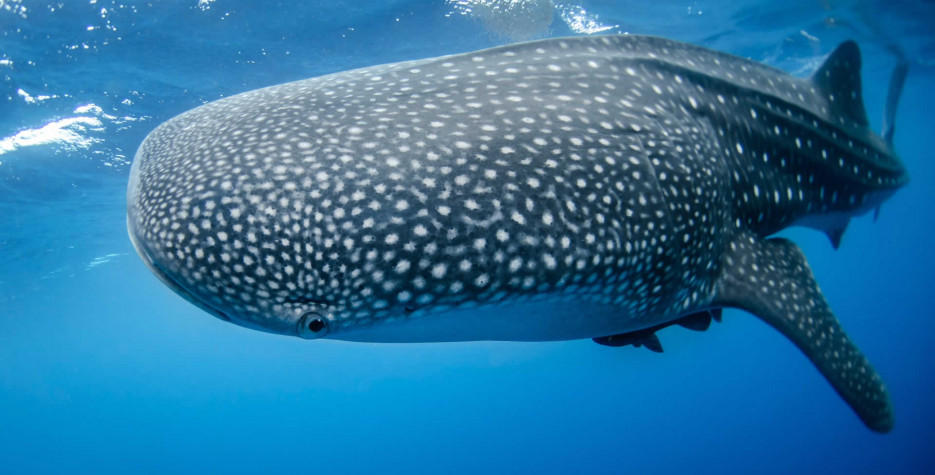 International Whale Shark Day 2022: International Whale Shark Day is observed on August 30, and to commemorate this occasion in (International Whale Shark Day 2022), try to understand the purpose.
International Whale Shark Day 2022 is to raise awareness of the value of whale sharks and the need for their conservation. People can learn about the magnificent species on this day and take action to protect them on International Whale Shark Day 2022.
31st August | Current Affairs 2022 | Current Affairs Today | Current Affairs by Ashish Gautam 

All the Best BA'ians for the Bank exam!