Here is the daily GK update of 31st July 2020 covering the following news headlines: MobiKwik, ICRA, DIAT, Niti Aayog, mpay.me.
Daily GK updates are incorporated with the important news that made the current affairs headlines for banking or other competitive exams. Daily GK Update is the complete bag of the important news that held all day long. One should have complete knowledge about the banking terms, current affairs news, etc. So, here is the GK update of 31st July 2020 to help you prepare the Current affairs part. After reading this section, you can successfully attempt Current Affairs Quiz.

Business News
1. MobiKwik launches personal UPI payment link mpay.me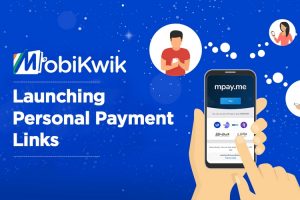 Digital wallet company, MobiKwik has launched "mpay.me" UPI link service that allows users to send and receive money from any UPI payment app.
This single link created using mpay.me can be shared anywhere to send and receive money and will work seamlessly on mobile as well as desktop.
Important takeaways for all competitive exams: 
Mobikwik CEO: Bipin Preet Singh
Mobikwik Headquarters location: Gurugram.
Appointments News
2. Hardik Satishchandra Shah becomes new Private Secretary to PM Modi
2010-batch IAS officer, Hardik Satishchandra Shah has been appointed the Private Secretary (PS) to Prime Minister Narendra Modi on co-terminus basis.
He is is currently serving as a Deputy Secretary in the Prime Minister's Office (PMO).
Before moving to the PMO last year, he worked as the PS to Environment, Forest and Climate Change Minister Prakash Javadekar.
3. ICRA appoints N. Sivaraman as MD and Group CEO
The domestic rating agency, ICRA has appointed N Sivaraman as its new managing director and group chief executive officer for three years. He succeeds former MD and Group CEO Naresh Takkar.
The post has been left vacant for one year after the termination of Naresh Takar in August 2019.
Important takeaways for all competitive exams:
ICRA Headquarters: Gurgaon, Haryana.
ICRA Non-Executive Chairman and Director: Arun Duggal.
Science and Technology
4. DIAT develops 'Aashray' to combat COVID-19
Defence Institute of Advanced Technology (DIAT) has developed 'Aashray', a medical bed isolation system to combat COVID-19 by preventing or minimising the spread of the virus.
This medical bed isolation system developed by Defence Institute of Advanced Technology, (DIAT) is a low cost, reusable solution to maintain proper isolation of COVID-19 patients by creating a suction or negative pressure near exhale, further filtering and disinfecting the aerosol.
As per prototype manufacturer, the cost of the setup for a unit of 10 beds is Rs 1 lakh approximately and for home, the quarantine will be around Rs 15,000 for a single bed.
Important takeaways for all competitive exams:
Vice-Chancellor of DIAT: CP Ramnarayanan.
Headquarters of DIAT: Pune, Maharashtra.
Ranks and Reports
5. Chhattisgarh's Bijapur tops Niti's aspirational districts ranking
Bijapur district in Chhattisgarh has topped the list of aspirational districts in Overall Delta Ranking by government think-tank Niti Aayog for the February-June 2020 period.
Ri-Bhoi (Meghalaya) and Bahraich (Uttar Pradesh) have been placed at the second and third positions.
Important takeaways for all competitive exams:
Chief Executive Officer (CEO) of NITI Aayog: Amitabh Kant.
Sports
6. Harikrishna finishes 2nd at Biel Chess Festival
Indian Grandmaster, P Harikrishna has finished second in the rapid section of the 53rd Biel International Chess Festival in Switzerland.
The World No. 26 scored 10 points, two less than Radoslaw Wojtaszek of Poland, who finished on top.
Earlier, the Indian GM had finished on top in the ACCENTUS Chess960 tournament, with 5.5 points.
7. Domestic allrounder Rajat Bhatia announces retirement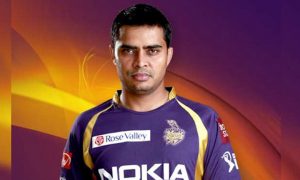 Veteran Indian domestic allrounder, Rajat Bhatia has announced his retirement from all forms of cricket.
He started his career with Tamil Nadu in 1999-2000 but played most of his cricket for Delhi.
Bhatia has also been a regular in the IPL having played for Delhi Daredevils, Rajasthan Royals, Kolkata Knight Riders and Rising Pune Supergiants.
Important Days
8. International Day of Friendship: 30th July
International Day of Friendship is observed globally on 30th July. This day is celebrated to mark the importance of friends and friendship in life.
The day also advocates the role that friendship plays in promoting peace in several cultures across the world.
Obituaries
9. Padma Shri awardee Sonam Tshering Lepcha passes away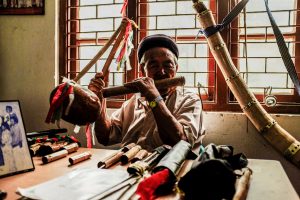 Folk musician and Padma Shri awardee, Sonam Tshering Lepcha passed away. He was born in Kalimpong, West Bengal in 1928. He started his career as a soldier.
He travelled to various parts of Sikkim and complied a wide range of Indian folk and traditional Lepcha songs and played folk music on All India Radio in 1960. He was awarded the Padma Shri for his contribution in the field of folk music.
10. Malayalam actor Anil Murali passes away
Malayalam actor, Anil Murali passed away. He made his silver screen debut with Kanyakumariyil Oru Kavitha in 1993. He went on to star in over 200 movies across Malayalam, Tamil and Telugu film industries.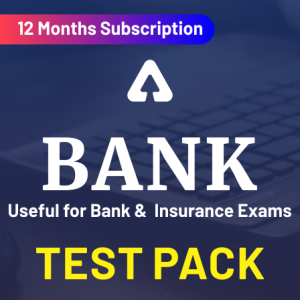 31 July 2020 Current Affairs | Current Affairs Today | Daily Current Affairs 2020
Visit Achieversadda.com and participate in discussions with other aspirants and achievers. Get answers to your queries and connect with others on Achieversadda.com

All the Best BA'ians for RBI Assistant Mains!