Dear Aspirants,
The General Awareness Section
plays an important role in scoring well above cut off marks in any competitive exam. The
Banking Awareness and Static Awareness questions asked in the General Awareness Section are based on Current Affairs mainly.
So you need to prepare well this section to score good marks.
Here is the Daily GK Update to get you acquainted with the top events that made the headlines today!!
National News


1. Justice P.C. Ghose Named India's First Lokpal
i. Former Supreme Court judge Justice Pinaki Chandra Ghose was recommended to be the first Lokpal or anti-corruption ombudsman of India. Justice Ghose, 67, is a member of the National Human Rights Commission (NHRC) since June 2017.
ii. His name was finalised and recommended by the Selection Committee comprising Prime Minister Narendra Modi, Chief Justice Ranjan Gogoi, Lok Sabha Speaker Sumitra Mahajan and eminent jurist Mukul Rohatgi.
2. 'i-help' Initiative Launched In Assam
i. The 'i-help' initiative to promote digital electoral literacy in Assam has been launched in view of the forthcoming Lok Sabha polls.
ii. It is a joint initiative of the Office of the Chief Electoral Officer(CEO) and Common Service Centres (CSC) in Assam.
Agreements Signed
3. Maldives Sign Agreement With Exim Bank To Finance Infrastructure Projects
i. Maldives finance ministry has signed an agreement with India's Export-Import Bank (EXIM) for line of credit (LOC) of 800 million US dollars to finance the new government's infrastructure projects. The agreement was signed in presence of External Affairs Sushma Swaraj who was on a 2-day visit to Male.
ii. The LOC is part of 1.4 billion US dollars finance assistance announced by the Indian government during President Ibrahim Mohamed Solih's state visit in December 2018.
iii. The EXIM Bank loans come with a 1.75% interest rate and a 15-year repayment period after five years of moratorium.
Static/Current Takeaways Important For LIC AAO Mains Exam:
Maldives Capital: Male, Currency: Maldivian rufiyaa.
4. Ola Signs MoU With Telangana To Implement Smart Traffic Solutions
i. Ola has signed a Memorandum of Understanding (MoU) with the Government of Telangana to support the latter's efforts in strengthening traffic infrastructure in the city.
ii. The partnership would see Ola 'share intelligent insights' that enable the Government to implement smart solutions to enhance 'mobility experience' in the city, an Ola release stated.
5. IBBI, SEBI Sign MoU For Better Implementation of IBC
i. The Insolvency and Bankruptcy Board of India (IBBI) signed a Memorandum of Understanding (MoU) with the Securities and Exchange Board of India (SEBI).
ii. The IBBI and the SEBI seek effective implementation of the Insolvency and Bankruptcy Code, 2016 (Code) and its allied rules and regulations, which have redefined the debt-equity relationship and aims to promote entrepreneurship and debt market.

Appointments



6. Pramod Sawant Sworn In As Goa Chief Minister
i. Pramod Sawant (45), former Speaker of Goa legislative Assembly and MLA from Sankhelim in North Goa was sworn-in as 11th Chief Minister of Goa, succeeding Manohar Parrikar, who died after a prolonged battle with advanced pancreatic cancer.
ii. He was given the oath of office and secrecy at Raj Bhavan by Goa Governor Mridula Sinha. The entire Cabinet of Manohar Parikkar has been retained.
Defence News



7. Africa-India Field Training Exercise AFINDEX-19 Begins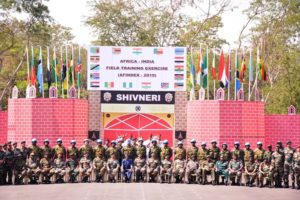 i. The inaugural Africa-India Field Training Exercise-2019 for India and African nations called AFINDEX-19 started with a grand opening ceremony at Aundh Military Station, Pune.
ii. Contingents of the 17 African Nations came together for the opening ceremony along with a contingent of Maratha Light Infantry representing India.
8. Indo-Sri Lanka Joint Exercise Mitra shakti-VI To Be Held in Sri Lanka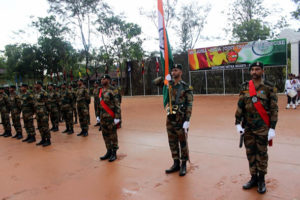 i. Exercise MITRA SHAKTI is conducted annually as part of military diplomacy and interaction between armies of India & Sri Lanka. The joint exercise for the year 2018-19 will be conducted in Sri Lanka.
ii. Troops from 1st Battalion the BIHAR Regiment of the Indian Army and Gemunu Watch Battalion of Sri Lankan Army would be jointly undertaking the exercise.
9. Hyundai, Kia Signed Agreement To Invest $300 million in Ola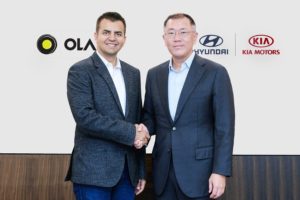 i. Hyundai Motor Group (the Group) and Ola announced a strategic partnership under which Hyundai Motor Company and Kia Motors Corporation will invest a total of $ 300 million in Ola, making it their biggest combined investment to date.
Sports News


10. Asian Youth Championship 2019 Concludes: India Finishes 2nd, China Tops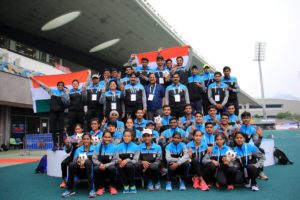 i. In Asian Youth Athletics Championships in Hong Kong, boys medley relay team won a gold medal for India on the final day to help Indian youth team finish second in the overall medals tally with a total of 26 medals including 8 gold, 9 silver and 9 bronze medals.
ii. China topped the overall medals tally with 31 medals that included 12 gold, 11 silver and eight bronze medals and Japan finished third with 20 medals that included 6 Gold, 8 Silver and 6 bronze.
11. Bengaluru FC Crowned ISL Champions For 1st Time
i. Bengaluru FC clinched their maiden Indian Super League title as Rahul Bheke found a championship-winning header in the dying minutes of the final against FC Goa, in Mumbai.
ii. The two teams were locked 0-0 after 90 minutes. Even the first extra time saw no goals but Bengaluru got better of a 10-men Goan team 1-0, four minutes from the end of the second extra half.
Obituaries



12. Veteran Journalist Darryl D'Monte Passes Away
i. Senior journalist and environmental activist Darryl D'Monte passed away in Mumbai after a brief illness at the age of 74 years.
ii. He had served as the chairperson of the Forum of Environmental Journalists of India (FEJI) and was the founder-president of the International Federation of Environmental Journalists (IFEJ) in Dresden, Germany, in 1993.
You may also like to Read: