Here is the daily GK update of 21st April 2020 covering the following news headlines: Daporijo Bridge, e-sanjeevani-opd, ICICI Bank, Fiji, New Development Bank (NDB), Magnetic RAM and many more.
Daily GK updates are incorporated with the important news that made the current affairs headlines for banking or other competitive exams. Daily GK Update is the complete bag of the important news that held all day long. One should have complete knowledge about the banking terms, current affairs news, etc. So, here is the GK Jupdate of 21st April 2020 to help you prepare the Current affairs part. After reading this section, you can successfully attempt Current Affairs Quiz.

National News
1. New chief justices recommended for Bombay, Meghalaya & Orissa High Courts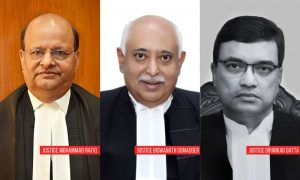 New Chief Justices for the Bombay, Orissa and Meghalaya High Courts (HC) have been recommended by the Supreme Court (SC) Collegium led by the chief justice of India, Sharad Arvind Bobde.
| S. No. | Name  | High court  |
| --- | --- | --- |
| 1 | Dipankar Datta | Bombay High Court |
| 2 | Biswanath Somadder | Meghalaya High Court |
| 3 |   Mohammad Rafiq | Orissa High Court |
Important takeaways:
Justice Dipankar Datta is presently a judge at the Calcutta High Court. He will replace the current Chief Justice of the Bombay High Court Bhushan Dharmadhikari.
Justice Biswanath Somadder is presently a judge at the Allahabad High Court. He will replace Mohammad Rafiq. 
Justice Mohammad Rafiq is presently a Judge at the Meghalaya High Court. He will replace Sanju Panda as Chief Justice of Orissa High Court.
Important takeaways for all competitive exams:
Justice Sharad Arvind Bobde took oath as the 47th Chief Justice of India.
Supreme Court established

: 28th January 

1950.
State News
2. Daporijo Bridge constructed by BRO in Arunachal Pradesh
A 430 feet long bailey "Daporijo bridge" over the Subansiri River has been constructed by Border Roads Organisation in Arunachal Pradesh's Upper Subansiri district. It will provide adequate movement of supplies for 451 villages and approximately 3,000 security force personnel deployed along the India-China border.
Important takeaways for all competitive exams:
Chief Minister of Arunachal Pradesh: Pema Khandu; Governor: B.D. Mishra.
3. "e-sanjeevani-opd" facility rolled out in Himachal Pradesh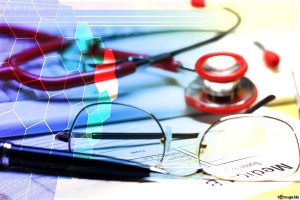 Himachal Pradesh government has rolled out "e-sanjeevani-opd" for free online medical consultation to sick people who were feeling uncomfortable to visit hospitals in view of COVID-19 pandemic. The "e-sanjeevani-opd" service will provide free online medical consultation to sick people at their residence throughout the state. To reap the benefits of "e-sanjeevani-opd", a person should have a computer, laptop, tablet along with webcam mike, speaker as well as internet connection. To provide the free online medical consultation, a team of 16 doctors of various medical colleges of state will be available on all working days.
Important takeaways for all competitive exams:
Chief Minister of Himachal Pradesh: Jairam Thakur; Governor: Bandaru Dattatraya.
Appointments
4. Kapil Dev Tripathi appointed as new Secretary to President of India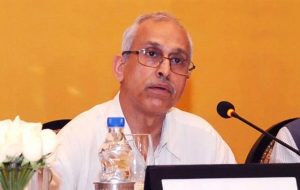 Kapil Dev Tripathi has been appointed as the new Secretary to the President of India, Ram Nath Kovind. The appointment of Kapil Dev Tripathi was approved by Appointments Committee of the Cabinet headed by Prime Minister Narendra Modi. Kapil Dev Tripathi is a 1980-batch retired IAS officer of the Assam-Meghalaya cadre.
Banking News
5. Voice banking services launched by ICICI Bank for its customers
ICICI bank has rolled out a new feature of voice banking services on Amazon Alexa and Google Assistant for its customers. It will enable customers to #BankWithTheirVoice and get answers to banking queries, check account balance & transactions, credit card due date and more. The company's new voice banking service uses an omnichannel bot called iPal to allow users to interact with virtual assistants on Alexa or Google Assistant-powered devices.
Important takeaways for all competitive exams:
Managing Director & CEO of ICICI Bank: Sandeep Bakhshi.

ICICI Bank Headquarters: 

Mumbai, Maharashtra.
Summit & Conferences
6. 5th Annual Meeting of Board of Governors of New Development Bank
Union Minister of Finance & Corporate Affairs, Nirmala Sitharaman represented India in the 5th Annual Meeting of Board of Governors of New Development Bank which was held through video-conference. During the meeting, she lauded the efforts made by New Development Bank in establishing itself as a credible Global Financial Institution, living up to its mandate successfully by taking more sustainable and inclusive measures. The New Development Bank was formed in 2014 by the BRICS countries i.e. Brazil, Russia, India, China and South Africa.
Important takeaways for all competitive exams:
President of New Development Bank: K V Kamath.
Sports
7. Charles Leclerc wins Chinese Virtual Grand Prix
Ferrari's Charles Leclerc has won the Formula One Esports Chinese Virtual Grand Prix championship. Due to the COVID-19 pandemic, Formula 1 has announced new F1 Esports Virtual Grand Prix series. The virtual races will run instead of each delayed Grand Prix.
Obituaries News
8. Former Fiji Prime Minister Laisenia Qarase passes away
Former Fiji Prime Minister Laisenia Qarase has passed away. He was the sixth Prime Minister of Fiji and served from 2000 to 2006. He was a civil servant before becoming a politician and the prime minister of Fiji in 2000. He became the prime minister of Fiji after the removal of Mahendra Chaudhry's government.
Important takeaways for all competitive exams:
Prime Minister of Fiji: Frank Bainimarama.
Capital of Fiji: Suva; Currency: Fijian dollar.
9. BMW India CEO & President Rudratej Singh passes away
BMW Group President and CEO Rudratej Singh has passed away. He was the first Indian to lead the BMW India operations and was appointed as the head of India operations from August 1, 2019. He had earlier served as the Global President at Royal Enfield and had also worked with Unilever in both India and international markets for more than 16 years.
Science & Technology
10. Fish gills used for rechargeable metal-air battery
With the use of "Fish gills", a low-cost electro-catalyst has been developed by the scientists at the Institute of Nano Science and Technology (INST). These low-cost electro-catalyst will be used for the development of environmentally friendly energy conversion devices and storage technologies like fuel cell, biofuel cell, and metal−air battery. This low-cost bioinspired electrocatalyst is better than the commercial Platinum on carbon (Pt/C) catalyst and hence, it can be used as the next-generation non-precious carbon-based electrocatalyst for energy conversion and storage applications in the future.
11. High-speed magnetic RAM developed by IIT-Mandi 
A high-speed magnetic Random Access Memory (RAM) has been developed by the Indian Institute of Technology (IIT) Mandi, Himachal Pradesh. Magnetic Random Access Memory is faster, energy-efficient and it stores more data in a smaller volume as compared to existing data storage technologies.
Important facts of Magnetic Random Access Memory (RAM):
The Spin-transfer torque (STT) based nano spintronic device is expected to put an end to computer data loss due to interruptions of power supply.
This technology will have the capability to transform next-generation computers, smartphones, and other gadgets.
In magnetic RAMs, data are represented as the spin of electrons.
In magnetic RAMs uses spintronic technology and utilizes the spin of the electrons to transmit and process information, unlike normal electronic devices that are driven by electron charges.
It harnesses the spin of electrons and manipulates the magnetic state leads to what is known as Spin-Transfer Torque-Magnetic Random Access Memory (STT-MRAM).
Important Days
12. Civil Services Day celebrated by India  on 21st April
The Civil Services Day is celebrated by the Government of India on 21st April every year to commemorate the address of the first Home Minister of Independent India, Sardar Vallabhbhai Patel to the probationers of Administrative Services Officers in 1947 at Metcalf House, Delhi. On this day, civil servants rededicate themselves to the cause of citizen and renew their commitments to public service and excellence in work. The day was celebrated for the first time on 21 April 2006.
13. World Creativity and Innovation Day: 21 April
World Creativity and Innovation Day is observed globally on 21 April every year to raise awareness around the importance of creativity and innovation in problem-solving with respect to advancing the United Nations sustainable development goals, also known as the "global goals". The main objective of the day is to encourage people to use new ideas, make new decisions, and do creative thinking.
Important takeaways for all competitive exams:
Secretary-General of the United Nations: Antonio Guterres.
The United Nations (UN) is an organization between countries established on 24 October 1945 to promote international cooperation.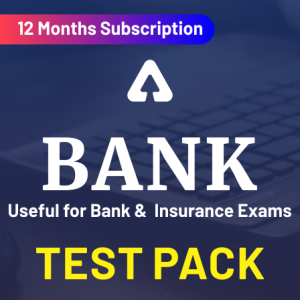 Watch Video on Current Affairs of 21st April 2020
Register here to get study materials and regular updates!!
All the Best BA'ians for RBI Assistant Mains!